Connectivity between masterplans is necessary, say UAE architects
At a roundtable hosted by Middle East Architect at Cosentino Middle East's showroom in Dubai Design District, four UAE-based architects gathered to discuss the status quo of masterplanning in the country, as well as identify paths toward improvement.
Those in attendance included Kerem Cengiz, managing director for the MENA region for LWK+Partners; AbdelKader Saadi, design principal at JT+Partners; Salim Hussain, lead architect at ArchCorp; and Sotiris Tsoulos, design director at RMJM Dubai.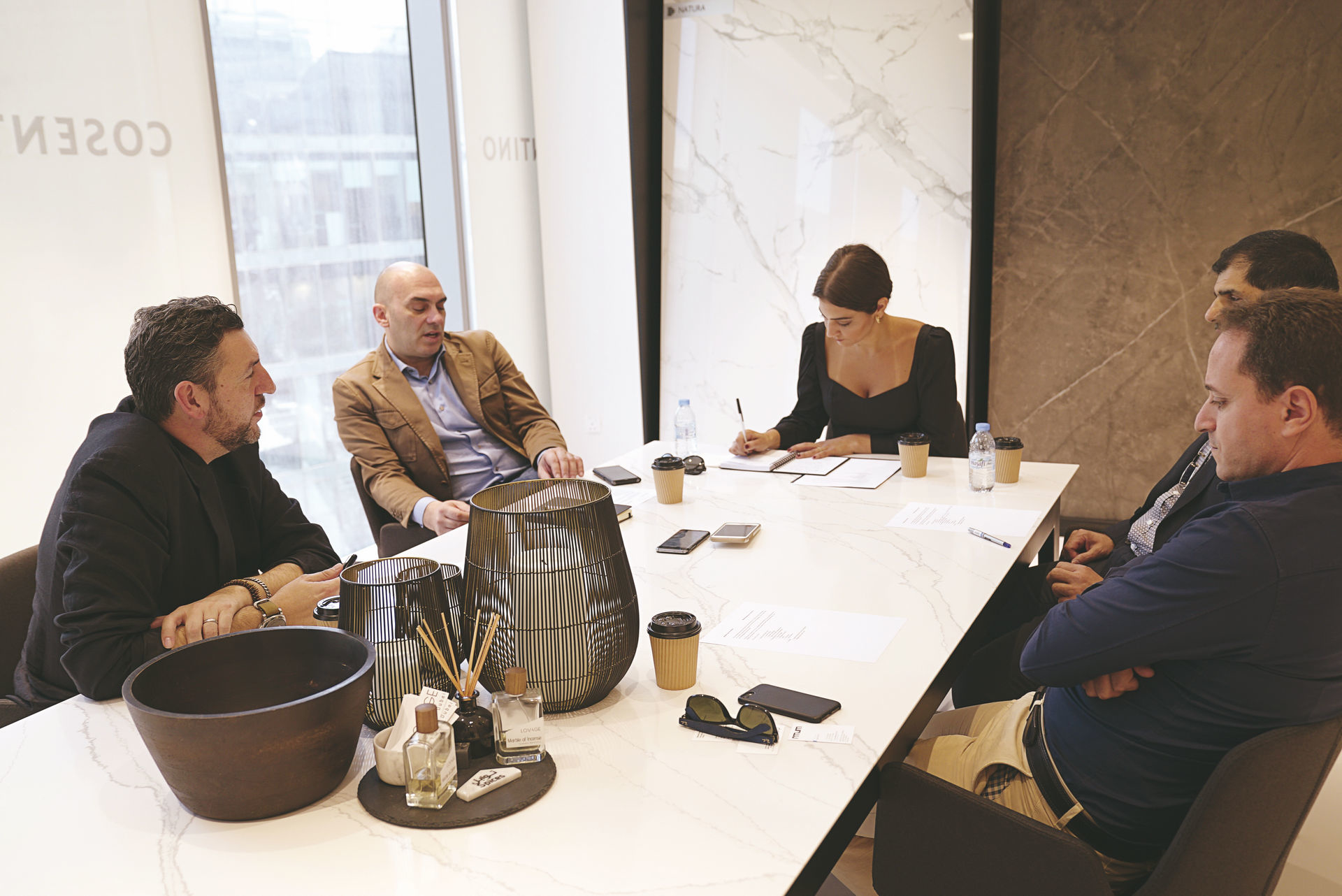 Addressing current challenges for masterplan projects, the architects highlighted connectivity between pods of development within Dubai as a critical obstacle to an integrated city layout.
"Connectivity is a main issue in Dubai," said Saadi. "The city is designed by developers, and each one works with a different agenda in a certain area. What's missing is an entity or city council that regulates that. And what's come of this pattern is that Dubai has the DNA of a country rather than a city – in a city you have a centre and suburbs that ripple outward.
"But Dubai has multiple centres, and the problem is you cannot walk between them. All of the city centres are connected by highways."
The other architects agreed, and further noted that in addition to different developments clustering separately from one another, each also attracts residents and footfall based on income, nationality and other common social dividers. Rather than nourishing a varied population within each hub, the emirate's several plans offer homogenous environments.
If you design a masterplan that has 1,000 villas, it would be synonymous with taking 1,000 hectares and only planting one type of seed." - Sotiris Tsoulos, design director at RMJM Dubai
"So you have the city within a city analogy happening at the same time that you are getting a further fragmentation of communities," said Cengiz. "There's no pepper-potting, which is a word that we all know from good masterplanning and urban regeneration," he added, referring to an urban planning strategy that brings together residents of different income backgrounds to live in a mixed community by 'sprinkling' social housing among privately owned housing.
"You are creating a single culture," added Tsoulos. "If you design a masterplan that has 1,000 villas, it would be synonymous with taking 1,000 hectares and only planting one type of seed. What would be better is having 700 villas, 100 apartments, a building with 10 storeys and a community centre."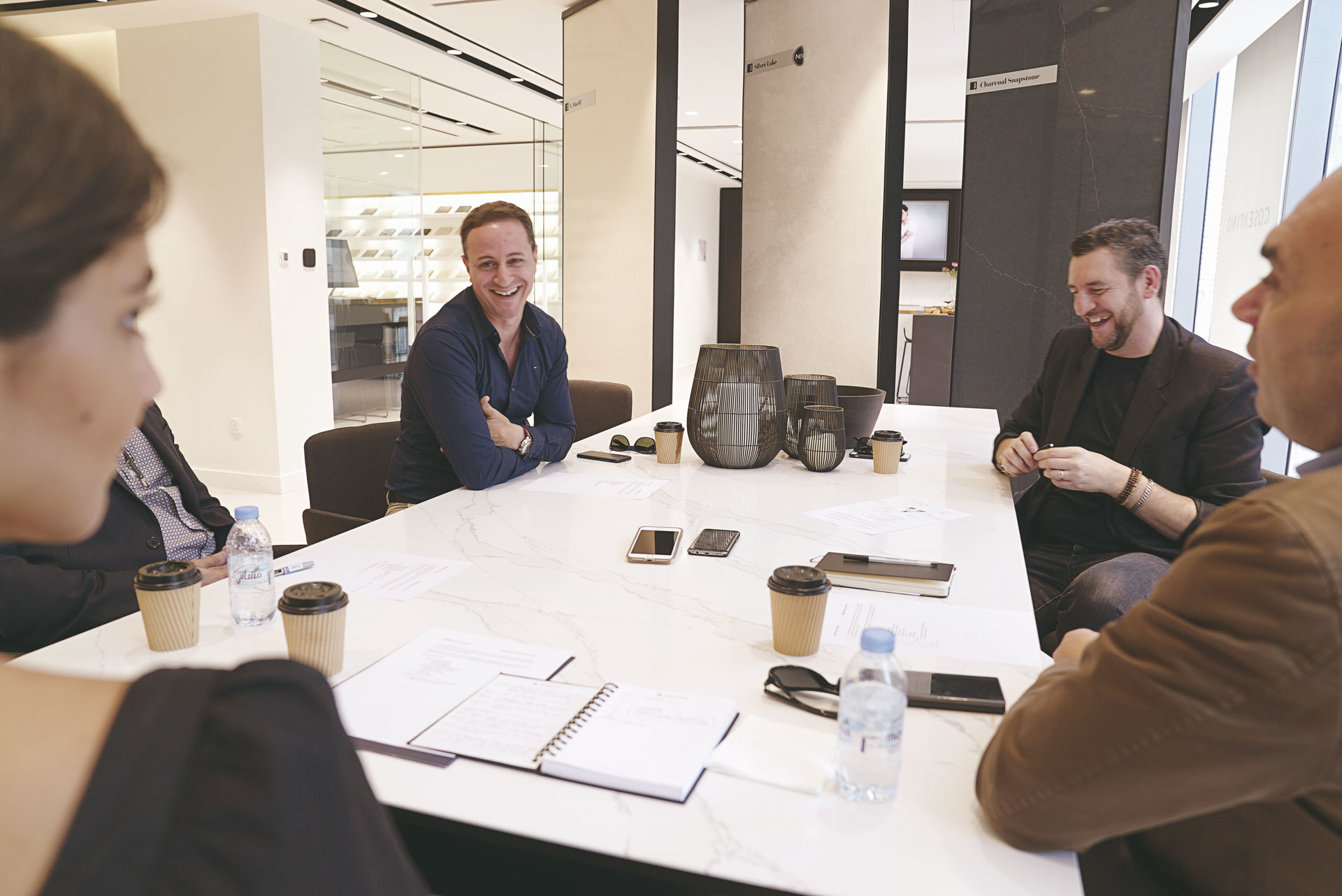 Cengiz said that such an agenda is likely still a long way from being developed; however, now is the time to connect the centres through better road networks and activated pedestrian pathways.
"If you go to Dubai's old areas like Karama or Satwa, you'll see that they've very much married all the things that you would want. You can walk on the streets, there are small shops, large shops, restaurants, and residential and business units side by side," Cengiz said. "It's at a very human scale. And we use such masterplans as examples when we approach new projects."
"Dubai is a very successful experiment," added Saadi. "Now is the time to stitch the city's urban fabric together."
The architects added that having more insight on end-user data would also help lay the foundation for a maturing future development. According to Cengiz, when he worked as a masterplanner in the UK, an integral part of his work was resident consultation – speaking to the end-user.
"You would speak to people about how you're regenerating the areas of their community, and then ask them what their needs are," he said. "As architects, we can certainly facilitate that. We can engage in the gathering of the information and analysis of that information, but that was largely driven by the client stakeholders because it was imposed on them as a governmental requirement."
Now is the time to stitch the city's urban fabric together." - Abdelkader Saadi, design principal at JT+Partners
Cengiz added that private developers in the UK are also required to provide an affordable component, or community component, as part of a set of conditions. From community facilities to affordable housing and parks, such requirements would create the need to engage with those existing communities who would be retransplanted into the new development.
Hussain noted that he had worked on several masterplan projects in the UAE where the consultants provided end-user data, however, it was different in its objective. "It was more about, 'this is the house, what do you think of it?'" Hussain explained.
"The questions were around the layouts and plans and what the end-user would change," he added. "It wasn't about what facilities they would need and things like that. So I think there is some awareness of that, but it just needs to be broadened."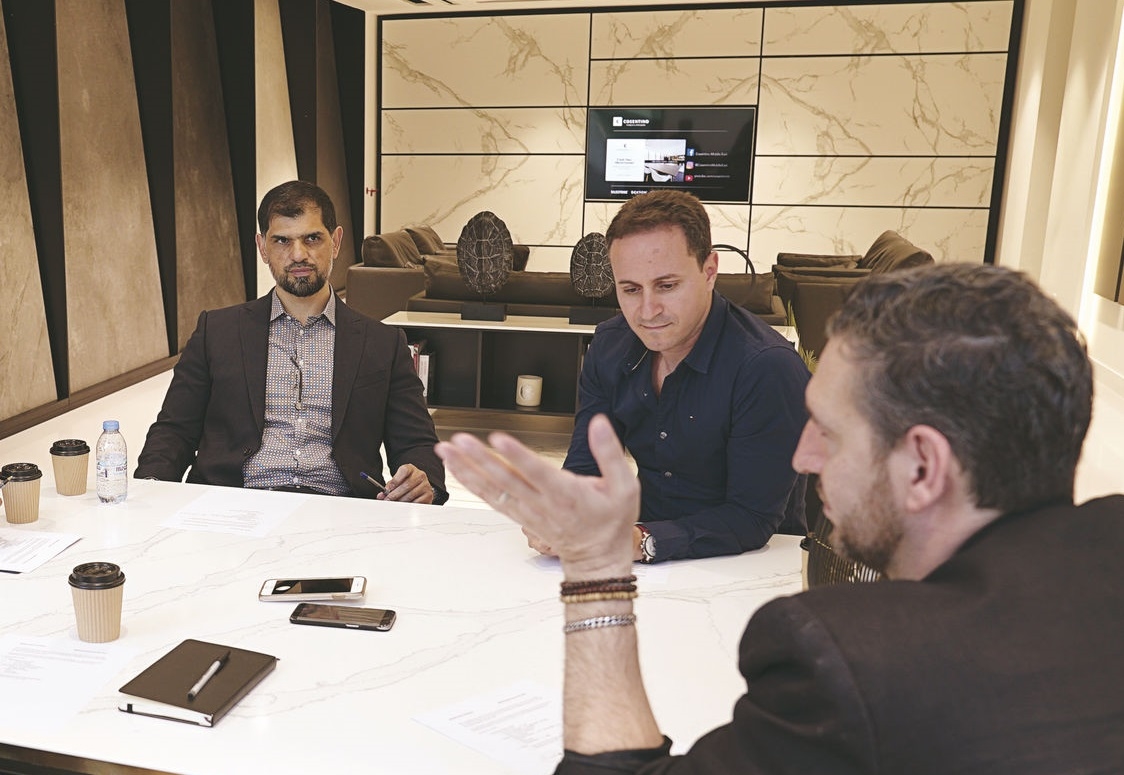 Moving forward, the four architects agreed on the need for more dialogue and conversation between industry professionals. While Dubai doesn't have an over-arching vision that regulates masterplan development, developers and architects should still get together to plan the future of the city, they said.
"At the end of the day, masterplans need to have a balance between the developer and the end-user, and the architect needs to achieve this equilibrium," said Tsoulos. "It's a win-win-win situation between the three elements. So, for us, as professionals trying to understand this equilibrium, we need to get together and talk about the future of this country. We need to be able to come together and express our ideas as experts. We are essentially the scientists of the city, so, if we're not able to provide answers then who is?"
"I think we all have to put our hands up," said Cengiz. "If we were in a different region, we would have a professional obligation to engage more with the broader development agenda. When we come to places like Dubai, we largely sit within our own offices and do our own thing, but this is a real opportunity to form a group and put ideas into practice."