Kengo Kuma's stacked timber museum opens in Turkey
The Odunpazari Modern Museum (OMMA) designed by Kengo Kuma and Associates has opened its doors in Turkey complete with a stacked timber structure that has already established itself as a landmark building for the university town of Eskisehir and the wider Central Anatolia region.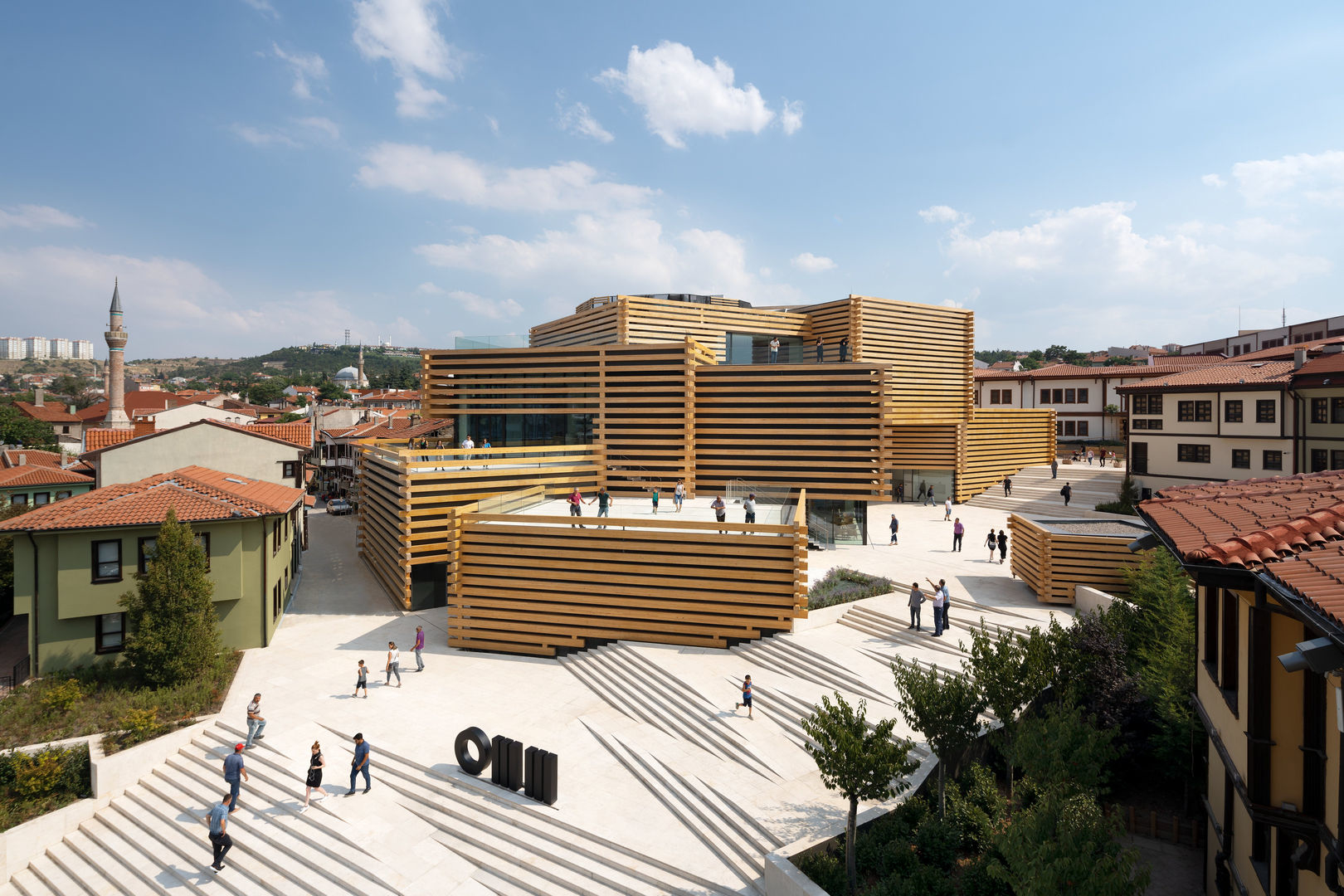 The 4,500m2 building's distinctive structural design and materiality draws inspiration from Odunpazari's traditional Ottoman wooden cantilevered houses synonymous with the area. It also pays homage to the town's history as a thriving wood market, reconnecting the town with its heritage.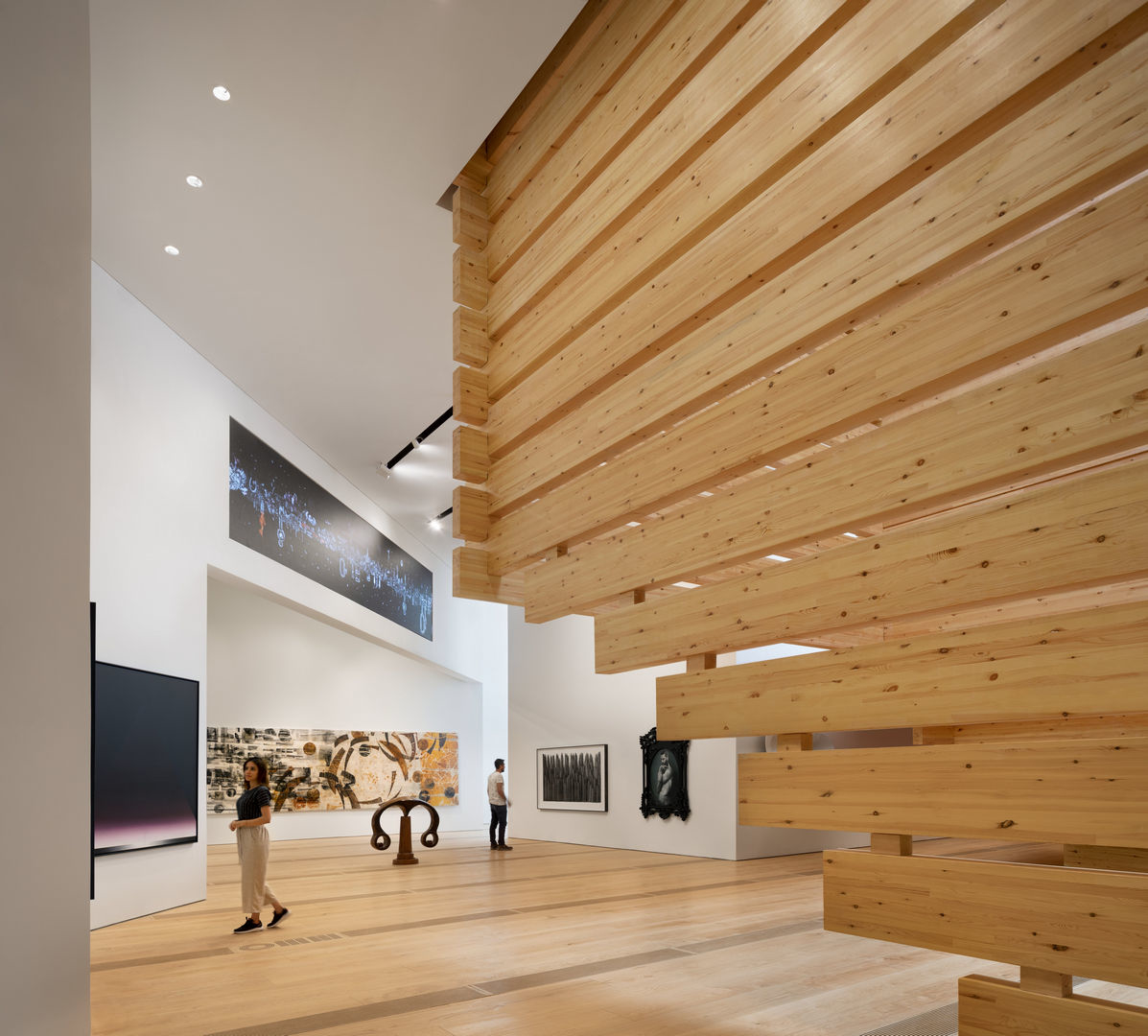 Split across three floors, the museum offers a variety of exhibition spaces with larger spaces set on the ground level while the smaller rooms are located on the upper levels of the building, providing a home for smaller-scale works of art.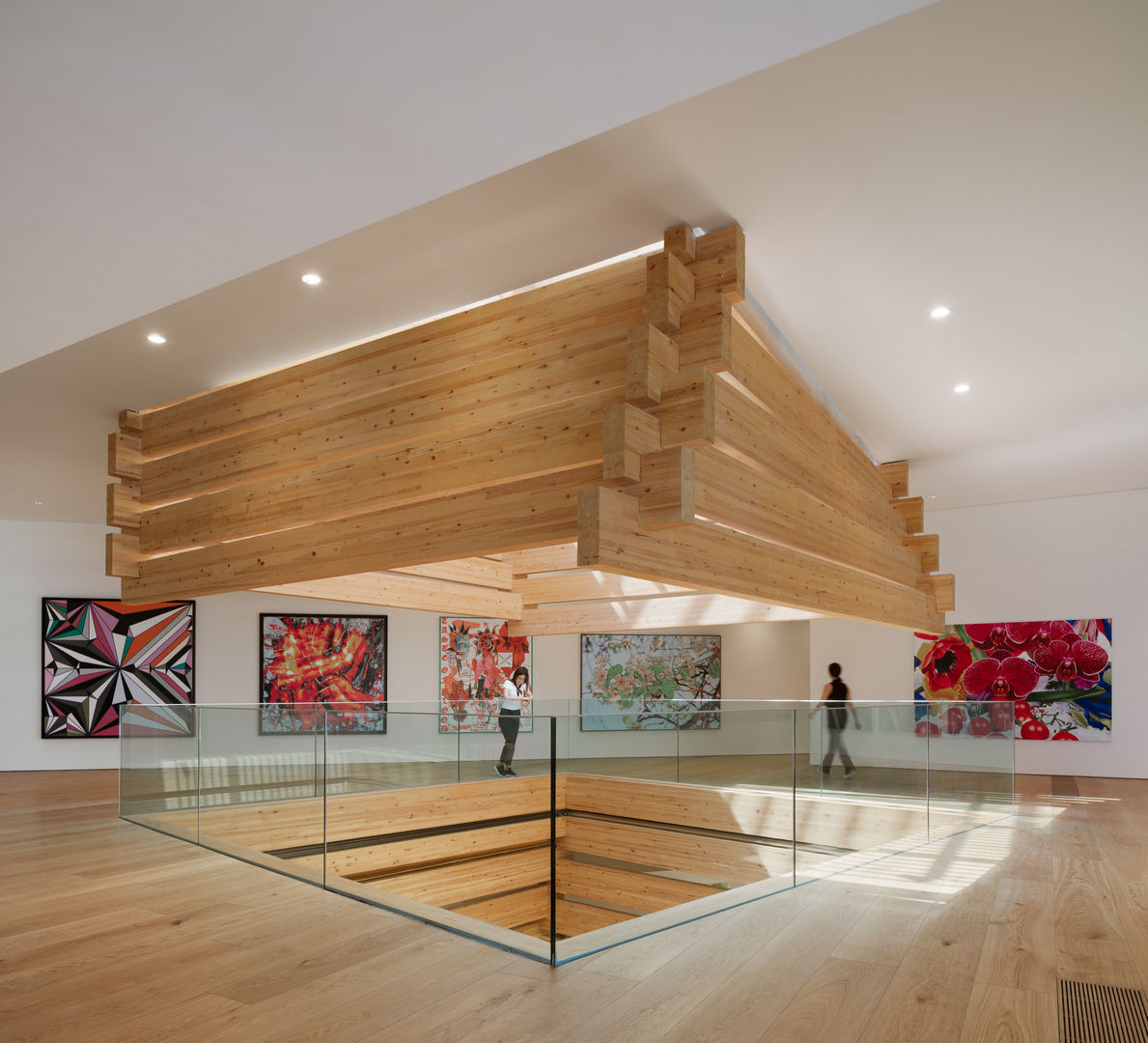 At the centre of the building is a skylit atrium that allows natural light to permeate throughout the interior spaces.
Acclaimed Japanese architect Kengo Kuma - the designer behind the the new V&A Dundee - and partner Yuki Ikeguchi led design of the project.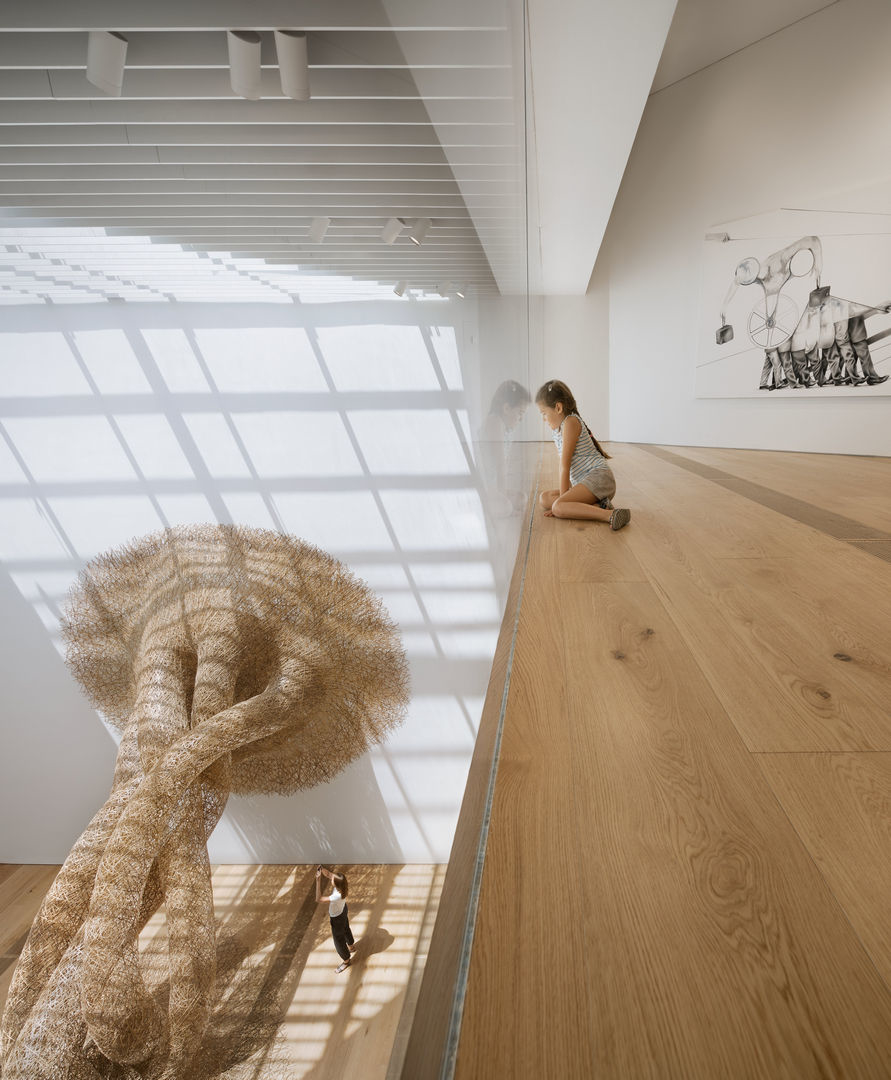 "The idea for OMM was to use architecture to create a link between people and art. We were deeply inspired by the history, culture, people and streetscape of Odunpazari, and we wanted the building to resonate on many levels," the architects said. "We hope that the new museum will breathe new life into Eskisehir and become a central and inviting point for the city".
Founded by art collector and businessman Erol Tabanca, the museum, along with several other city museums in the surrounding area, will create museum square as well as a public meeting place for the town.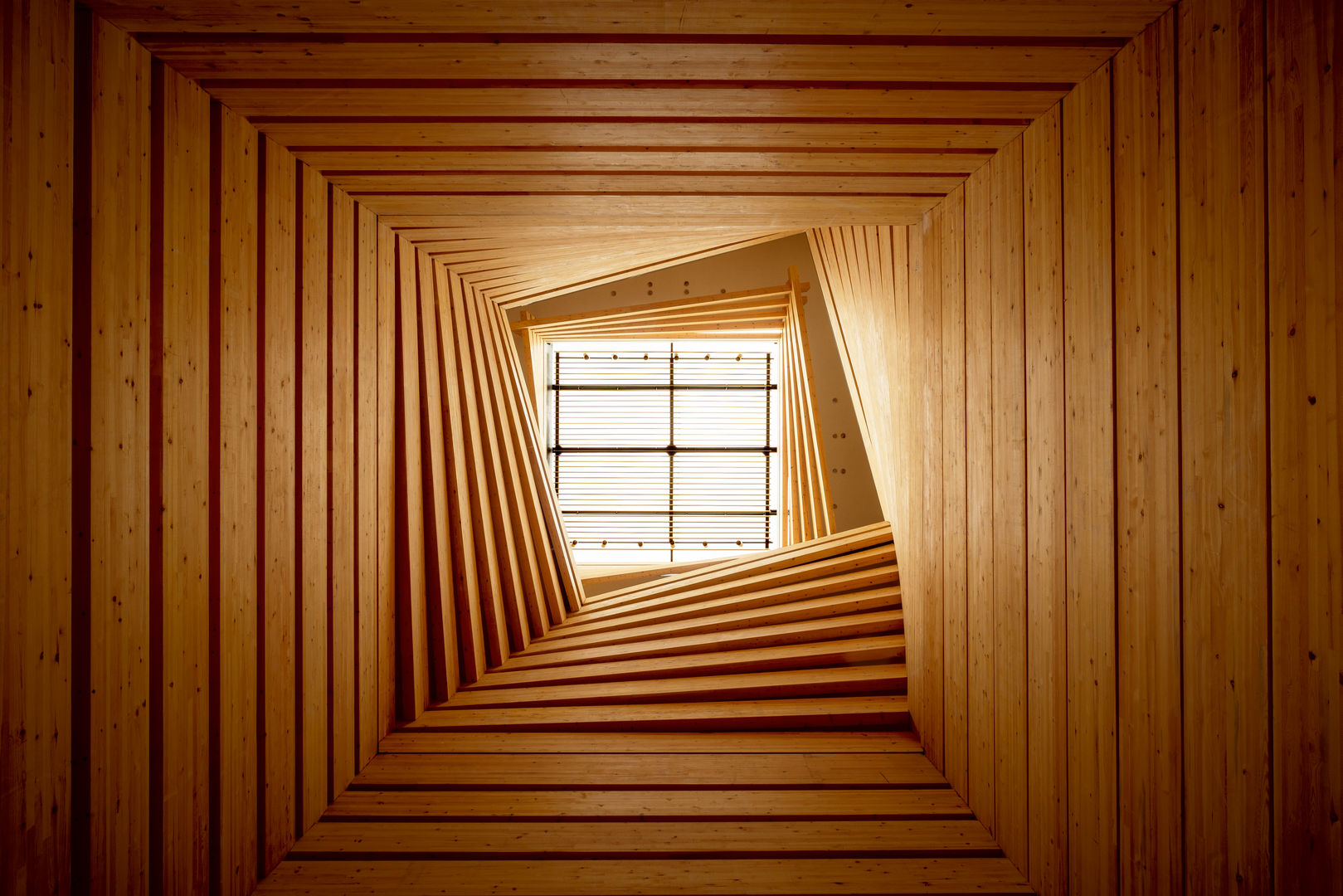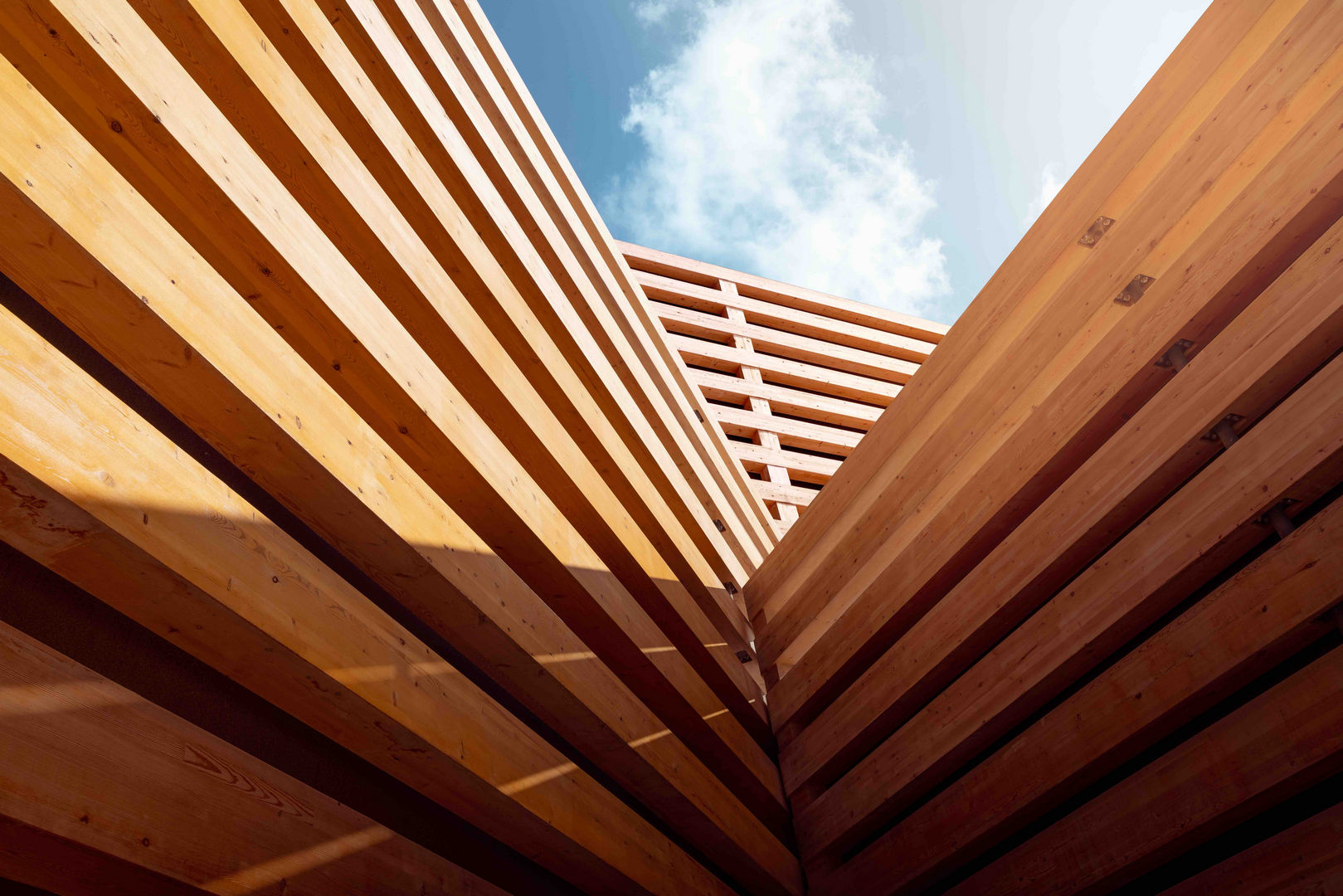 Curated by Turkish curator Haldun Dostuglu, the museum's inaugural exhibition features over 100 works by 60 predominantly Turkish modern and contemporary artists, featuring works from the 1950's to present day.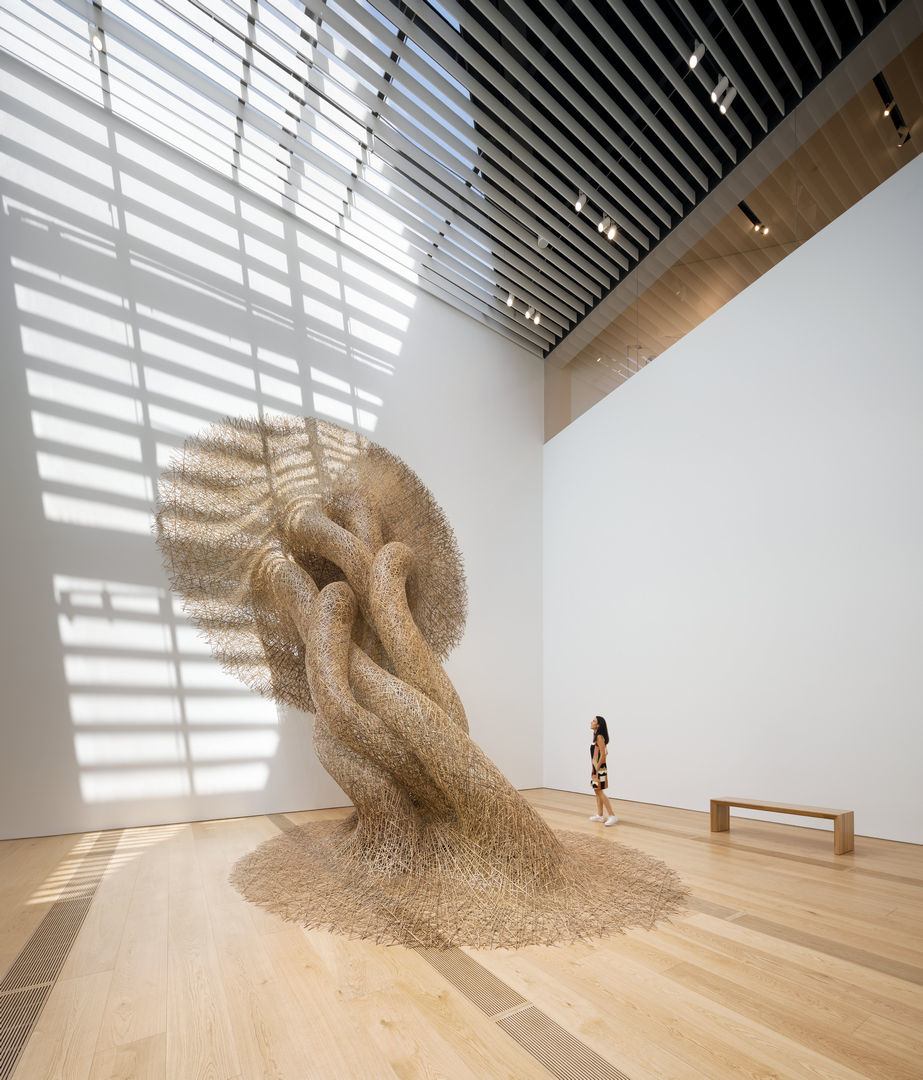 The museum also features a commissioned site-specific installation by Japanese bamboo artist Tanabe Chikuumsai IV who has crafted a woven bamboo artwork that interacts and complements the museum's architecture.