The Block by desert INK wins award for Landscape Project of the Year
Dubai-based landscape architects desert INK won the MEA Award for Landscape Project of the Year for The Block, an urban park project adjacent to Dubai Design District.
The first-ever winner for the category, as it was introduced just this year, The Block consists of 700 repurposed 30-ton concrete blocks left over from the canal construction.
Featuring recycled materials, countless play areas for children, an outdoor gym, sports facilities and food and beverage outlets, the park also provides an enclosed rock-climbing zone, skate bowl and basketball court. Spanning the 400m site, native plants populate the sandy patches, including date palms and Leptadenia – the latter of the two has not yet been widely seen in urban settings across the GCC.
Judges said the project "shows a sensitive use of recycled materials and an overall sustainable strategy to create a vibrant and playful public space." They added that The Block is a great example of a "home-grown" concept, illustrating originality and contextual solutions.
Accepting the award was William Bennet, senior landscape architect at desert INK, who said, "We are absolutely ecstatic about winning the award. It is amazing to be recognised by the most prestigious architecture awards in the region – and against really tough competition as well so we are really thrilled to have The Block recognised for all that it has achieved."
Bennet added that "the key thing about The Block is its use of recycled materials – particularly the concrete blocks which have become an icon, really, in the region, the way we painted them and used them almost like Lego to create something which is really unique and truly bespoke. And most importantly, that it is sustainable at its core so that's what's really exciting about it. I think by its distinct aesthetic, it draws people in primarily. It has a skate park, outdoor F&B areas – and together they create something which no one has really seen before in the country, so for the community, it creates a place in which they can identify with through different areas."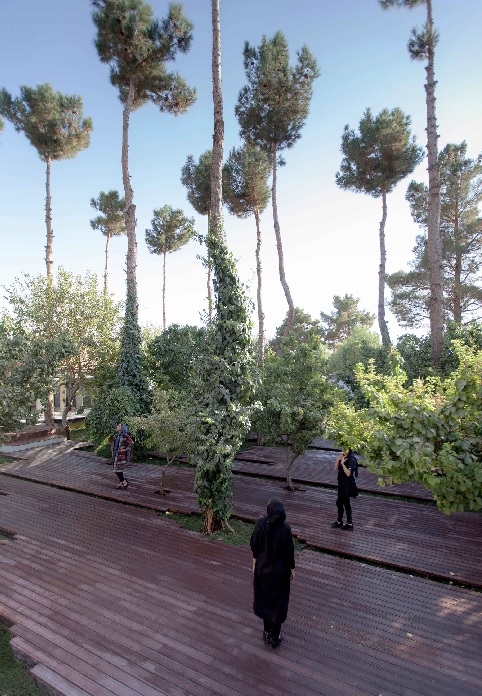 Highly commended in the category, which was presented by Abdullah Sulaiman, executive director at Lacasa, was Aleshtar Architectural Office for its Thirty Pine Villa. Judges felt the project invites "contemplation and reflection, which is a rare use of time in today's hectic lifestyle." 
You can view the full shortlist for Landscape Project of the Year 2018 here.