Ava Centre by Fluid Motion Architects wins Commercial Project of the Year
Tehran project Ava Centre by Fluid Motion Architects has won the best Commercial Project of the Year at the MEA Awards 2018.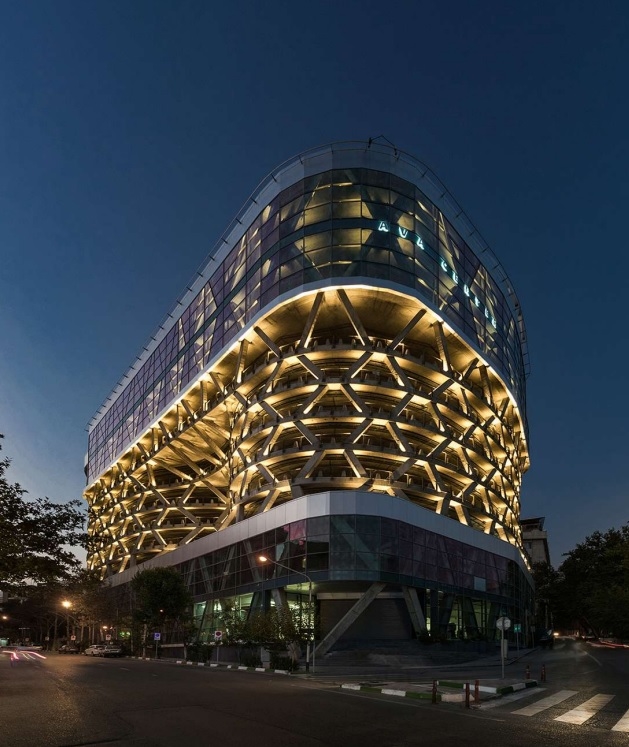 Located at the foothills of the Alborz Mountains, the project combines two different programmes: four storeys of commercial space and six levels of parking set at the centre of the building structure.
As a direct request from the local municipality, the building is a response to the lack of public parking in the neighborhood, and also features parking spaces underground.
Ava Centre's parking and commercial levels blend to present a single, unified programme, including two vertical atriums that pass through all levels. These voids also provide natural light for all levels of the building, including the commercial spaces.
Judges said the building "demonstrates that commercial architecture can be more than 'commercial'. Its architecture provides an original response to functional and symbolic requirements, and the design of its structure is its conceptual driving force."
Judges also felt the centre's parking serves as a "flexible and transformable space that can continue gallery space or present a temporary bazaar, which is quite unique." And they called the project a very "brutalist, complex space".
Accepting the award was Reza Daneshmir, managing director of Fluid Motion Architects, who said, "Ava Centre stands out because of the unique organisation of its structure and functions – it adds to its environment and the context, which is generally uneventful, so the project helps create a focal point."
According to Daneshmir, "Iran has very good potential because its architects have begun emerging recently. In Iran, there's a lot of new thinking and trends taking place and it creates unpredictable situations."
Highly commended in the category, which was presented by Andrew Burgess, CEO of UGC Factory, was Saro Gallery by Mehdi Qanavati and Amin Qorbani.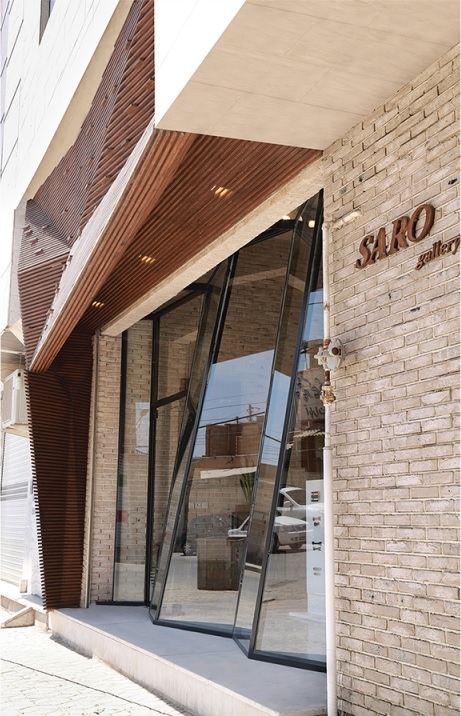 Judges appreciated the continuity of the project's architecture into itsinterior spaces. The transparency of the exterior facade allows passersby to explore the project from the outside, welcoming them in to further explore the materiality of the project.
You can view the shortlist for Commercial Project of the Year here.