Groupe3Architectes, Omar Aloui and Taoufik El Oufir design new office space for Morocco's CasaNearShore project
Moroccan architects Groupe3Architectes, Omar Aloui and Taoufik El Oufir have designed new office spaces and service areas that have been integrated in Casablanca's CasaNearShore project, originally built in 2008. 
The architects' intervention responds to the different challenges of the two-hectare site, as well as its specific constraints, including the logistics of the building, such as the entrance, and the integration of the environment. 
The architects emphasised the site entrance, and drew a symbolic link between interior and exterior spaces. Between the original buildings and new building, glass corridors connect end-users between the spaces, and allow them to take in views of the surrounding park.
In relation to the main road that leads to the prefectures, the first housing complex "expresses the dialectic between the urban public space and the interior landscape of the park," said the architects. "The flux mangament is optimised through control, hierarchy and fluid access."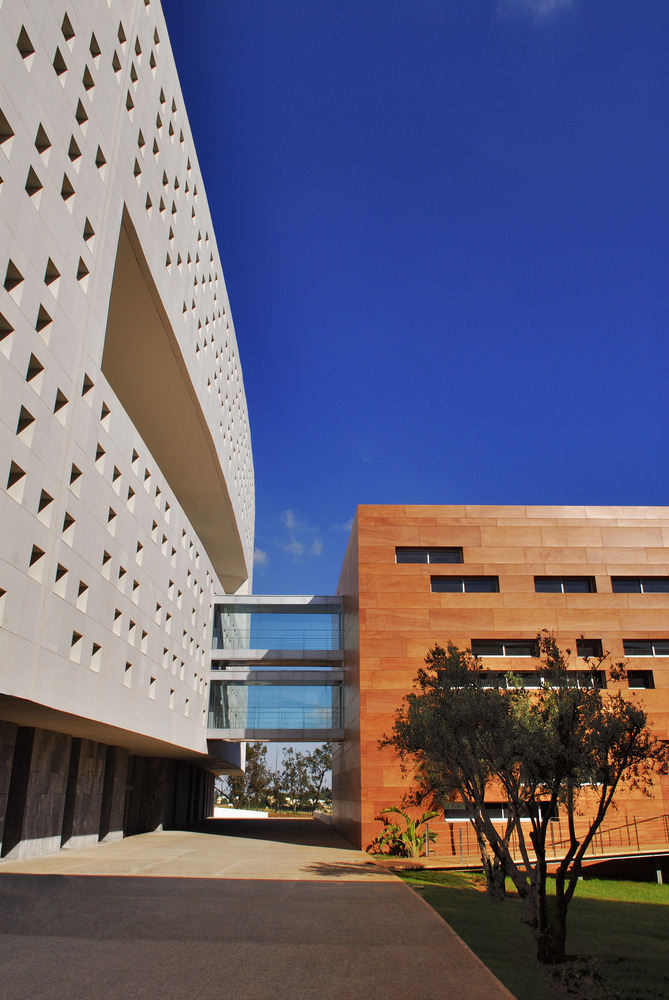 The arrangement of the spaces allows for flexibility so that the buildings can meet the various programmes and evolving requirements of the tenant businesses; this is done through the implementation of 40,000m2 of modular office platforms. 
The architects also aimed to minimise the carbon footprint and ensure the building is seamlessly incorporated into its context. And this was achieved thorugh the conservation and densification of the site-specific flora, as well as through the assessment of the overall impact of the construction on the environment.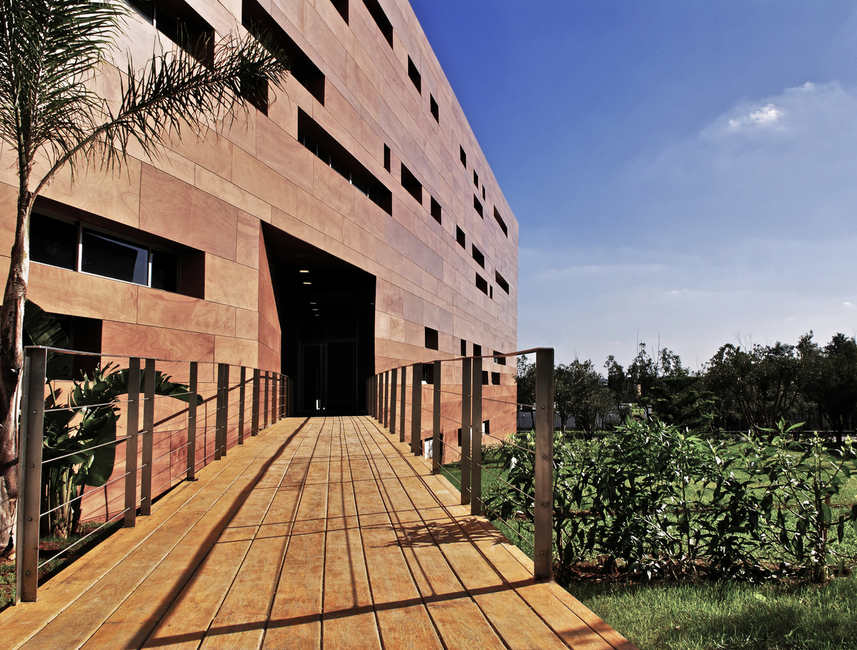 "Through the diverse and numerous combinations it allows, the arrangement provides great flexibility in area distribution possibilities, easing the integration of the project in both its urban and natural landscapes," said the architects. "This morphology creates a homogenous urban facade overlooking the road, paired with a more disparate interior space overlooking the forest. Between the main body of the building and its satellites, the contrasting heights provide a dynamic scale varying from function to function."