Zaha Hadid Architects completes renovation of early 20th century complex in Malta
Located in Paceville, on Malta's east coast, Zaha Hadid Architects' Mercury Tower is a renovation project of Mercury House, an early 20th century development of holiday homes surrounded by nightlife and hospitality attractions. 
Integrating residential apartments and a boutique hotel, the Mercury Tower offers new public spaces and amenities for the island's residents and visitors, as its design responds to Paceville's key urban challenges by investing in its civic realm and increasing its limited housing supply, said the architects.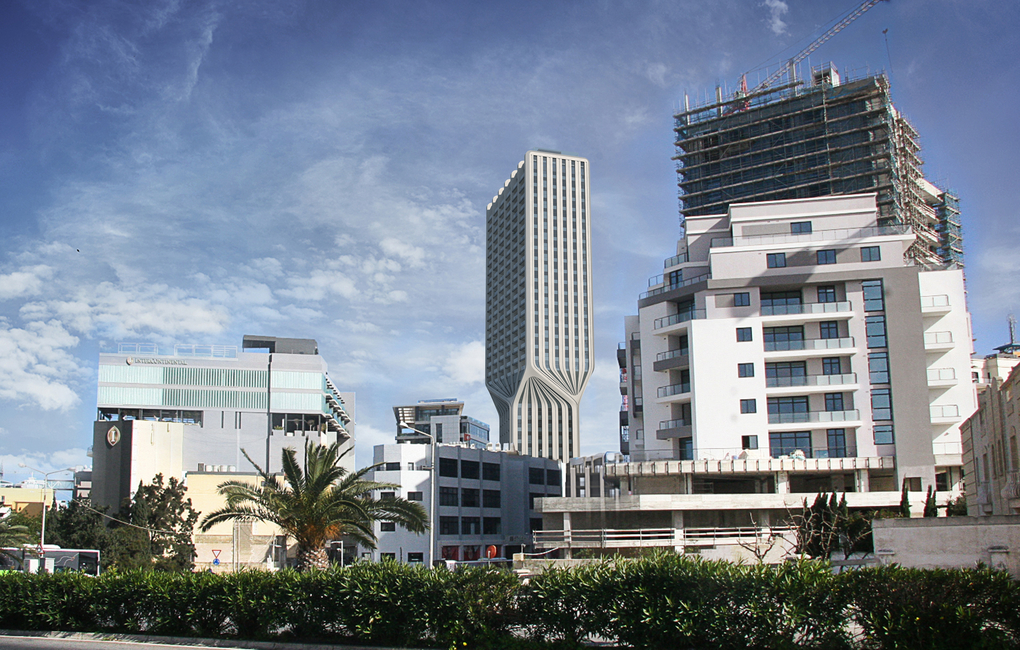 Neglected for more than 20 years, the 9,405m2 site includes the remaining facades of the old Mercury House, which dates back to 1903. In addition, two underground vaults created during the Cold War are also within the site's boundary. 
Zaha Hadid Architects is working with Malta's leading conservation architect to ensure that these heritage structures will be renovated as integral parts of the new development.
With the refurbished Mercury House at its base, the 24,500 m2 renovation and redevelopment incorporates civic amenities, including cafes and shops surrounding the large piazza together with a new café pavilion of soft curves and a transparency that accentuates the solidity of the old Mercury House.
Consisting of 31 storeys, the tower is aligned at street level to incorporate Paceville's existing urban fabric: the new piazza, which maximises civic space, includes water features and fountains for children to play, as well as seating areas to relax.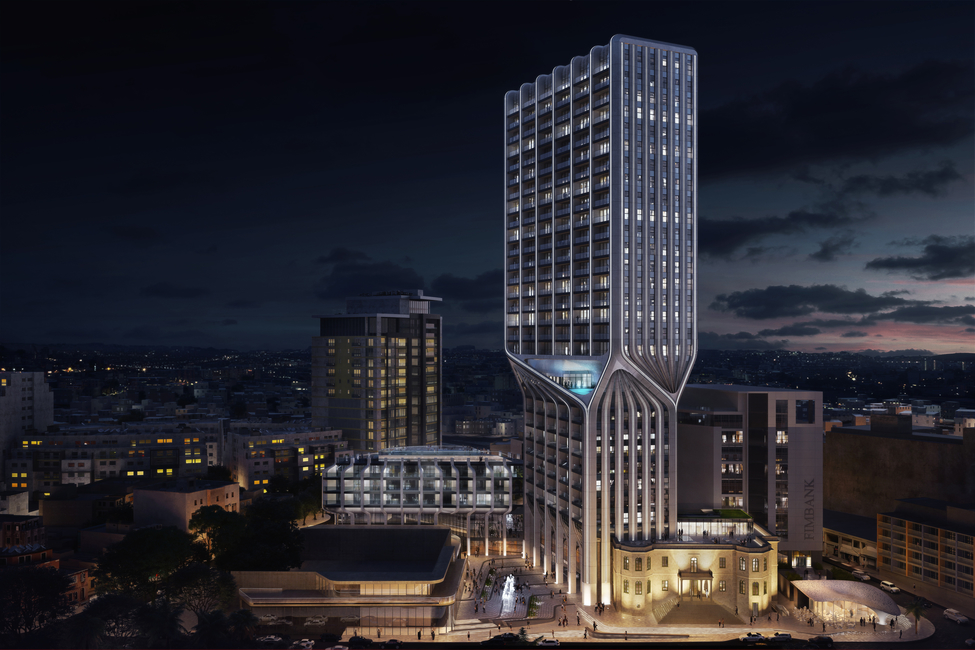 Conceived as two volumes stacked vertically, the tower incorporates a realignment that expresses the different programmes intended for the building -- the lower nine levels are designated for apartments, while the higher 19 is rotated to orientate guest rooms.  
According to the architects, realigning the tower's higher floors reduces solar gain and instils a sense of dynamism within its silhouette, which changes when viewed from different directions around Paceville.