Rockwell Group-designed Nobu Hotel in Riyadh delays opening
After a series of delays, Nobu Hospitality plans to announce a new opening date for the long-awaited Nobu Hotel in Riyadh "very soon", according to Nobu Hospitality CEO Trevor Horwell.
In Nobu Hospitality's original announcement regarding the property in 2012, it stated that the hotel would open in 2013. Later, statements regarding the property stated that it would open in 2015, reported Arabian Business.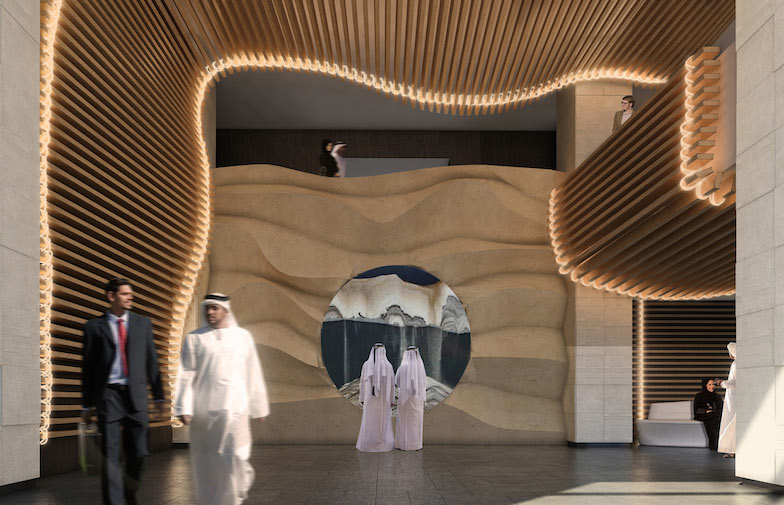 Responding to questions about further delays, Horwell said in a statement that "it is not unusual for openings of new hotels to be delayed".
"More importantly, we are fully aligned with the right partner in the kingdom and will be announcing the schedule very soon to open the Nobu Hotel in Riyadh," he added.
Designed by American architecture firm Rockwell Group, the Nobu Hotel in Riyadh is a 23-storey luxury boutique hotel offering 90 rooms and 44 suites. 
Located in the heart of downtown Riyadh, the glass panel-clad hotel features guest rooms custom furnished with "subtle Japanese and regional influences".
Its public areas, including Nobu's signature restaurant, all-day-dining restaurant, tea house, executive lounge, banqueting and meeting facilities feature state-of-the-art technology, craftsmanship and design, said the architects. 
According to Nobu Hospitality, the hotel is now slated to open later on in 2019.