Be+Architects designs mashrabiya-inspired mosque for Egypt's Giza Governorate
Dubai-based architecture practice Be+Architects, led by Egyptian architect Bassem Elfeky, has completed the design for a mashrabiya-inspired mosque that will be part of a larger complex in 6th of October, a city located in Egypt's Giza Governorate.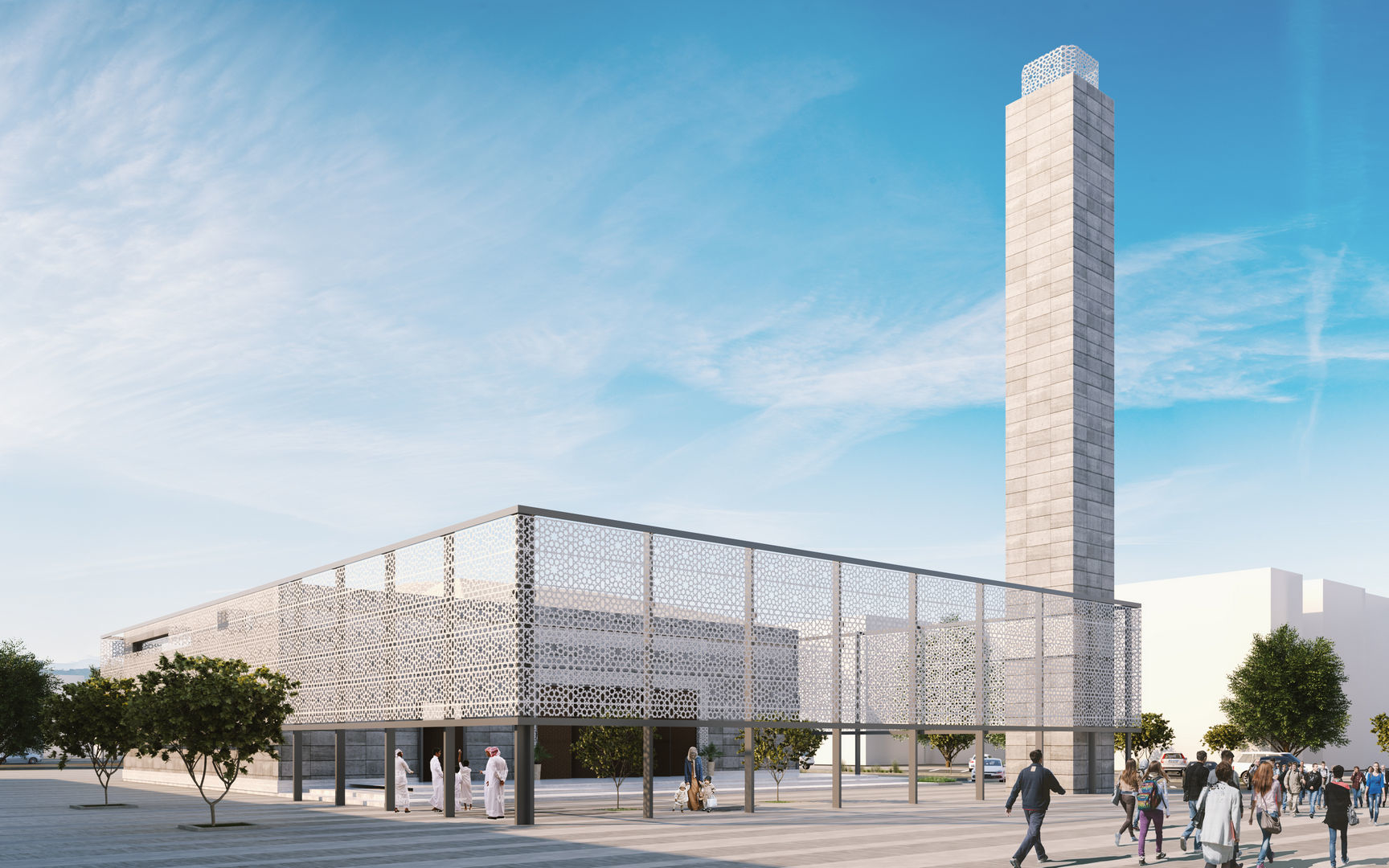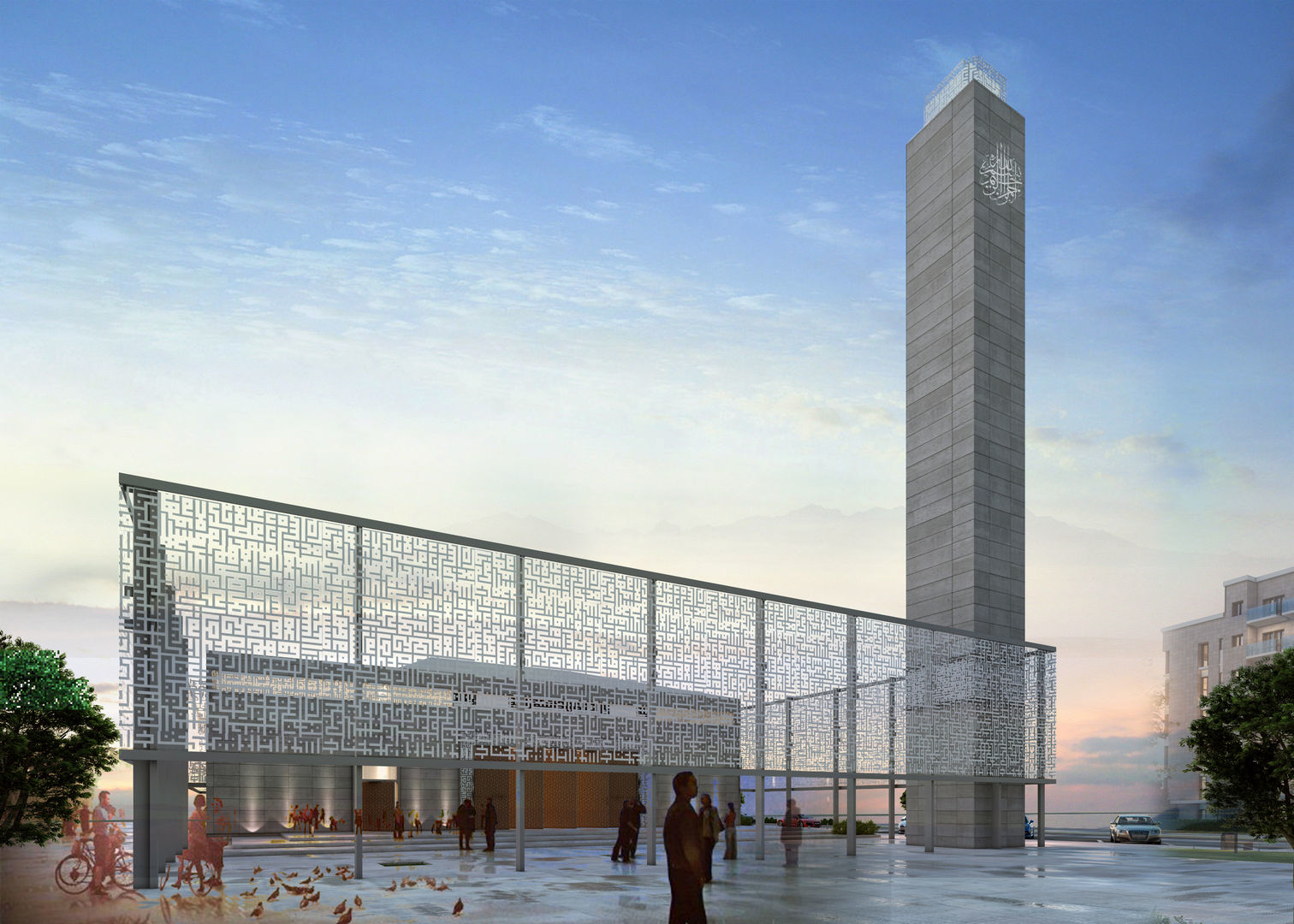 To be joined by a mall, kindergarten, offices and clinics, the 772m2 mosque consists of a female prayer hall with private access from the outdoor plaza, a male prayer hall and a wedding procedure hall in the basement.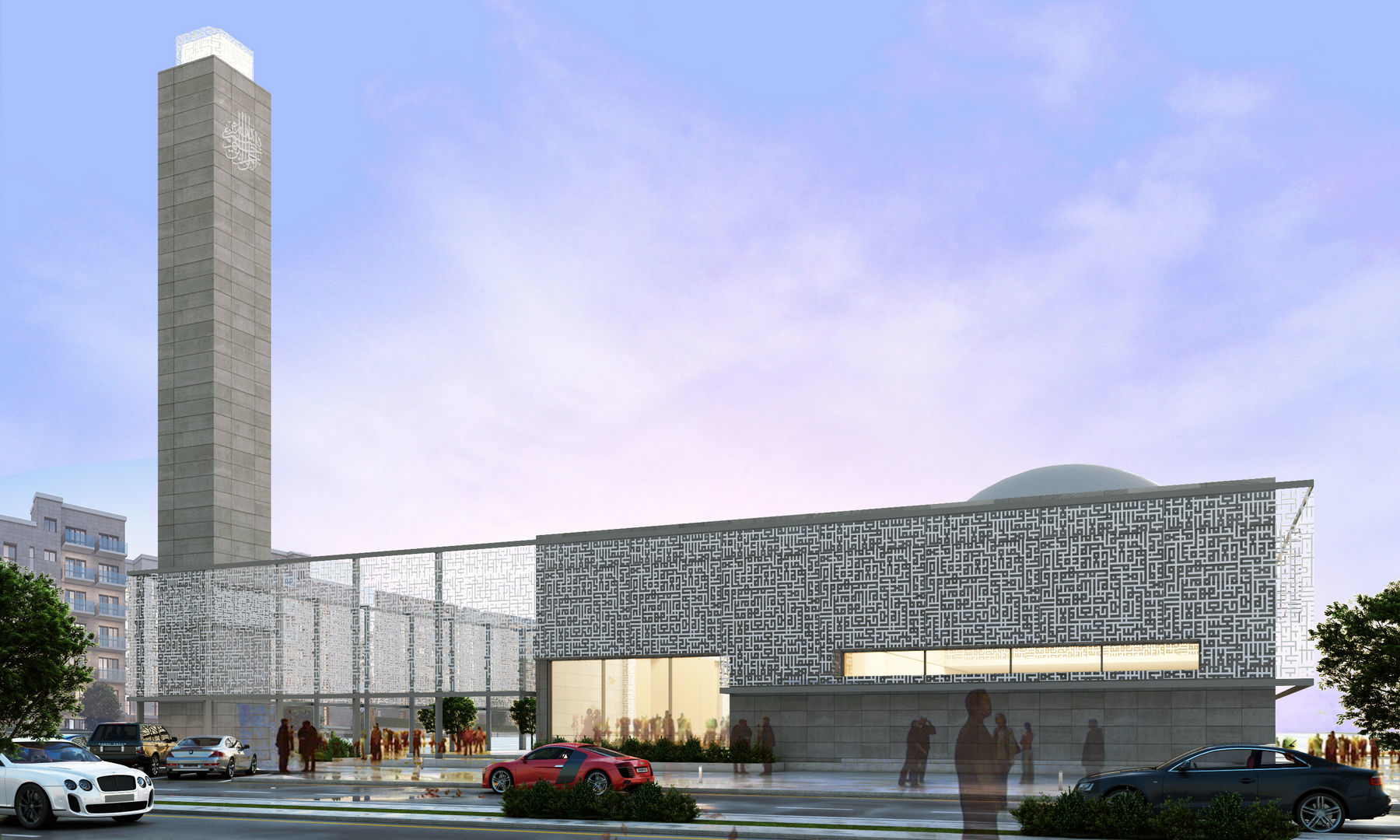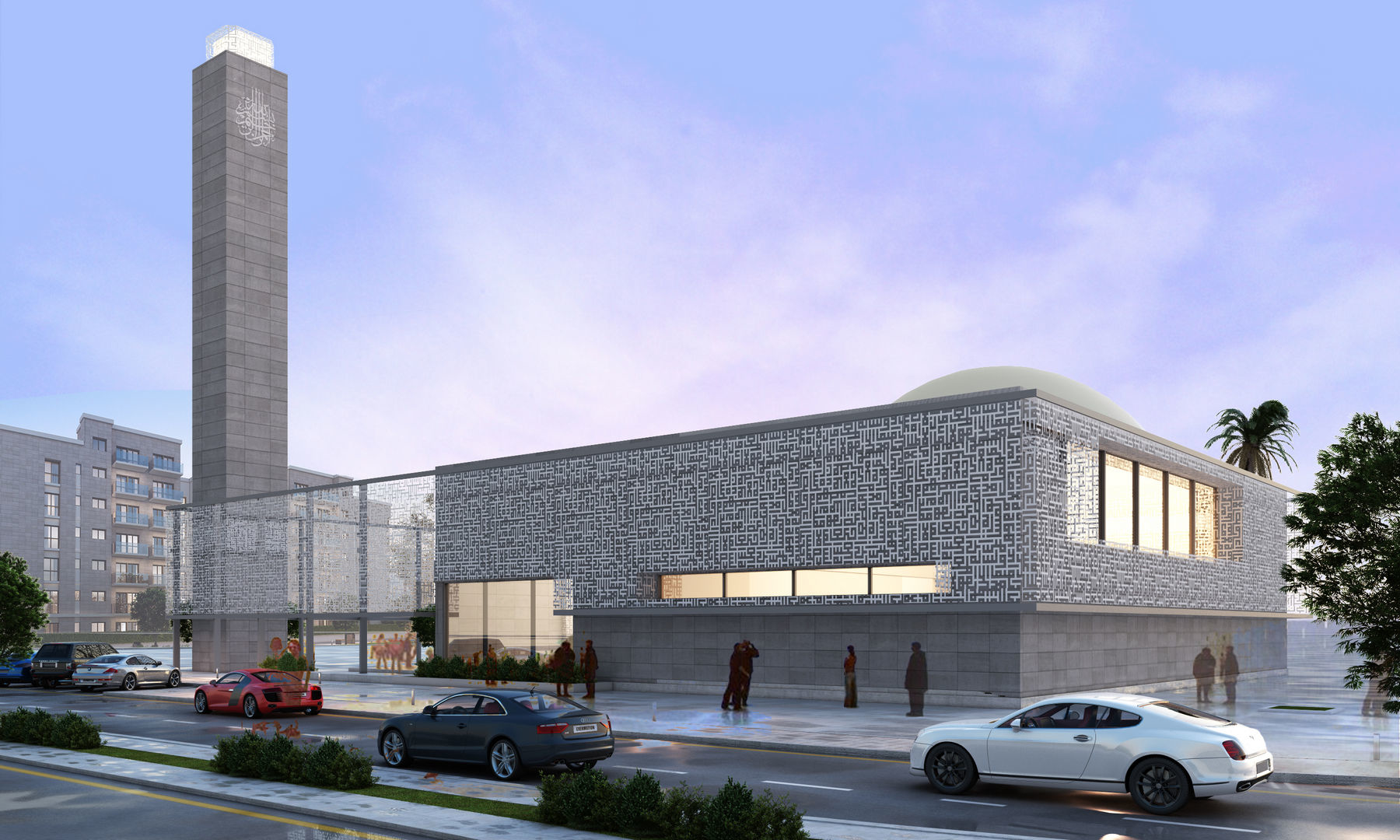 In marking the mosque's presence and presenting it as a backdrop for Friday prayers, Be+Architects incorporated a secondary skin which features mashrabiya-inspired panels that wrap around the building and extend to the outdoor plaza, providing privacy and shade to those on the mosque's premises.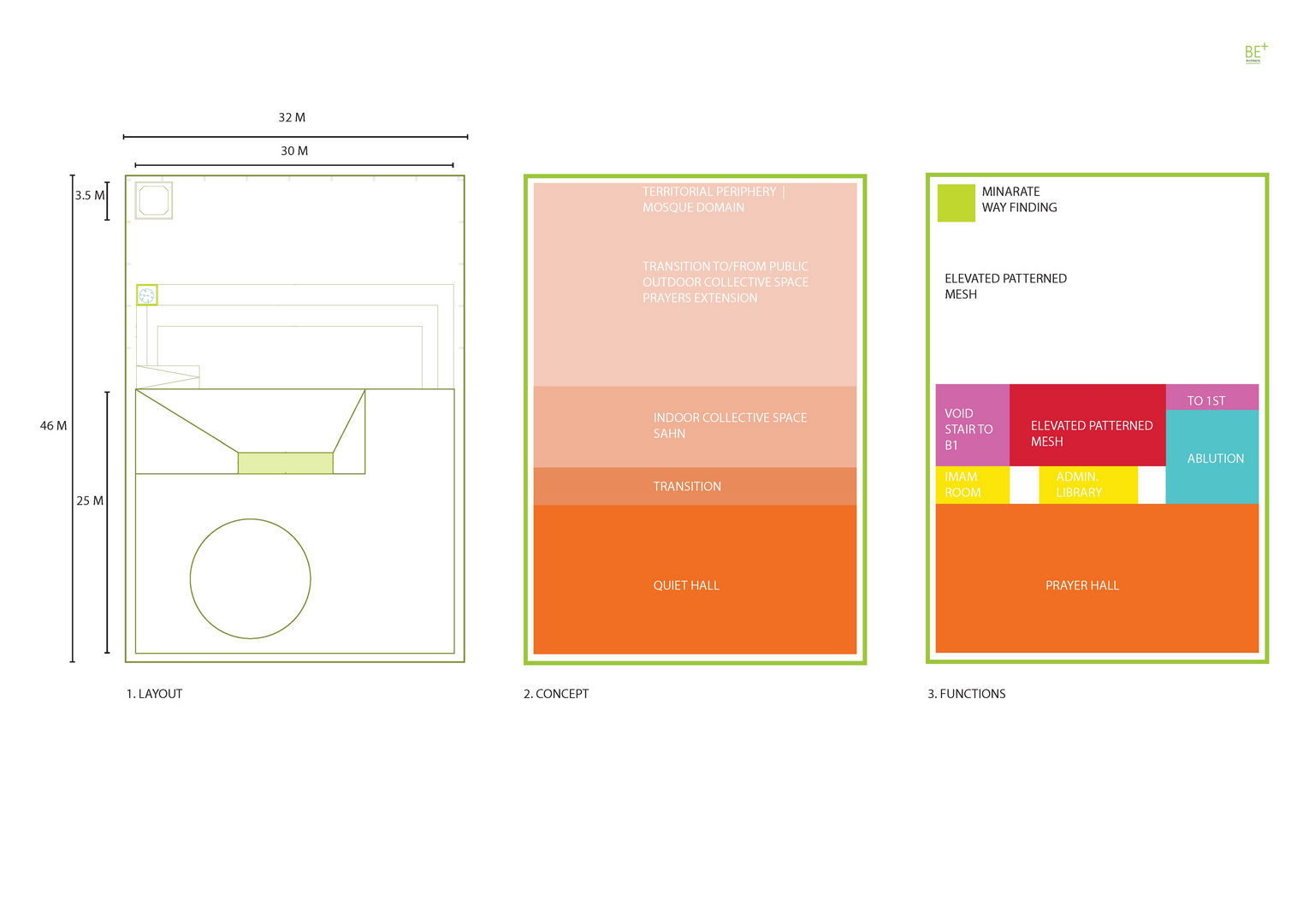 Upon entering the mosque, visitors are presented with a transition space that gently guides the users towards the indoor spaces, such as the ablution zone, toilets, shoe racks and individual prayer halls.