Images of Omrania's completed KAFD Grand Mosque in Riyadh, Saudi Arabia
Recently nominated for an Abdullatif Al Fozan Award for Mosque Architecture, the King Abdullah Financial District (KAFD) Grand Mosque was designed as a geometrical expression of a desert rose. 
Designed by Saudi architecture and engineering practice Omrania, the KAFD Grand Mosque involved a series of complex parametric arrays to create a simplified and dynamic massing, which represents an abstraction of the desert rose.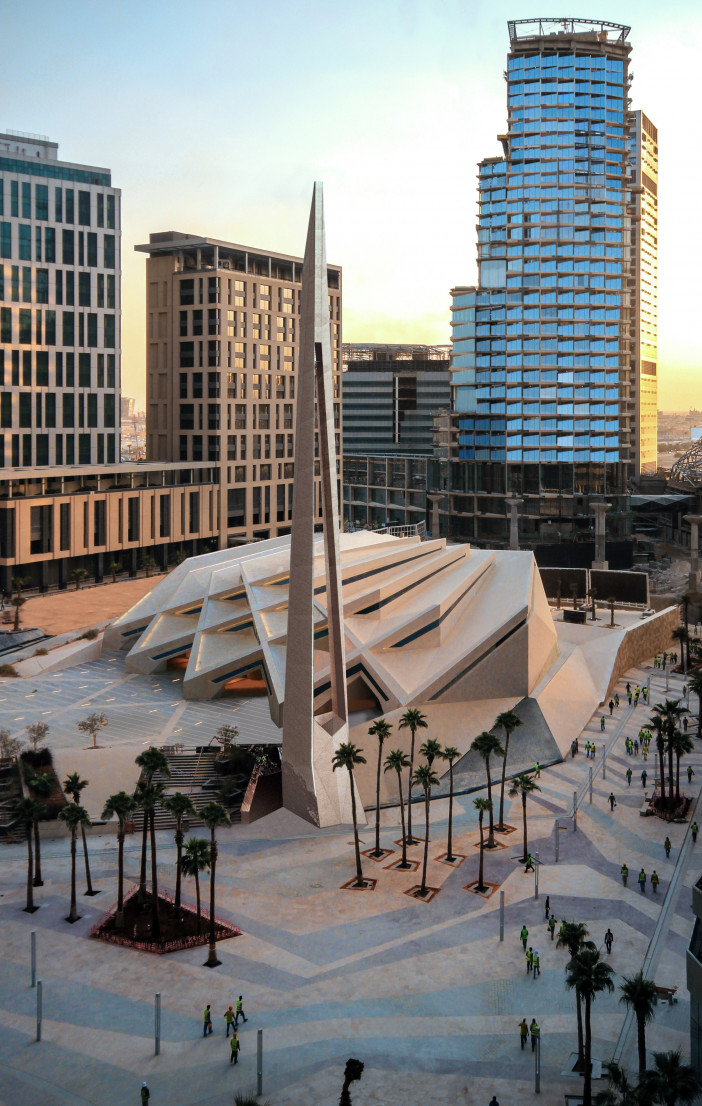 Further landmarked by two sculpted 60m minarets, the building's form and movement in stone extends to the fifth elevation, helping create an interesting profile from various angles.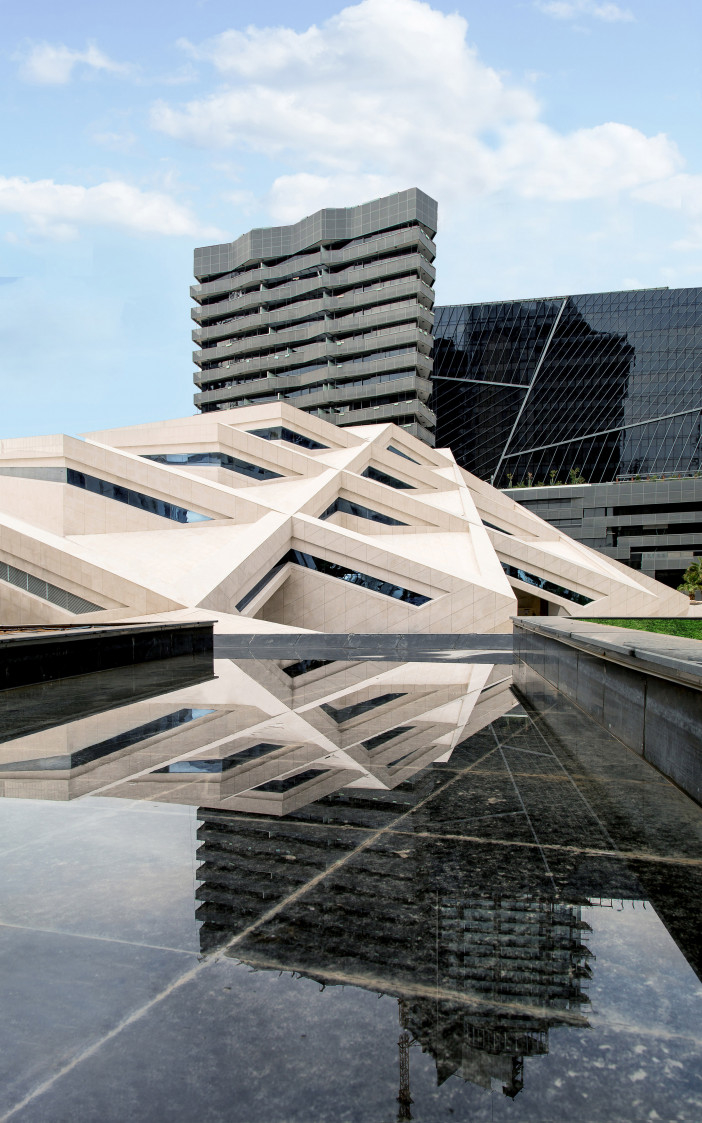 With a low height and wide form, the mosque appears to emerge from the ground as a crystal mass, while a plaza that surrounds the building provides a public realm and amenity to the district. The plaza also serves as an extension to the mosque for outdoor prayer during religious celebrations. 
The mosque, which was completed in 2017, has a built up area of 6,103m2 and can accommodate 1466 prayer spaces across two levels.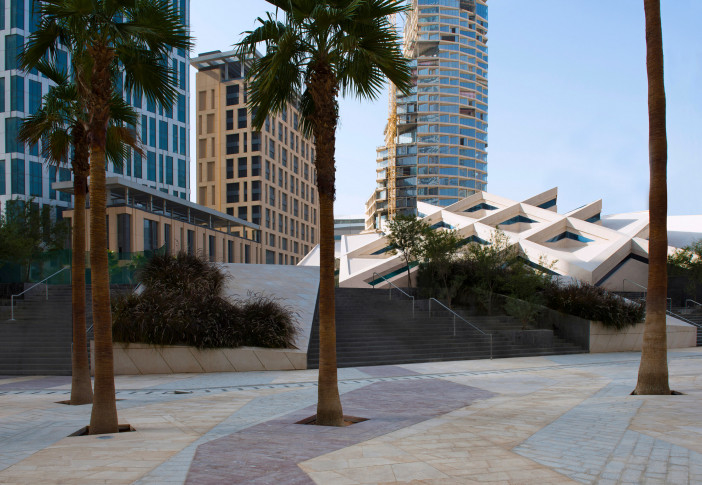 "A major challenge was to develop the geometry in such a way as to support a column free internal environment," said the architects. "All of the loads are transferred through the structural skin, and the skin supports a flying mezzanine by means of hanging supports."
The skin of the building is tessellated stone, enhancing the notion of a rising crystal mass and is in keeping with the design principles of the project in general and the greater Henning Larsen-designed masterplan. 

"Internally the dynamic movement is reflected in an exciting faceted lining which stays true to the external form. This delicate yet powerful form represents our visualised interpretation of a crystal cavern in reference to the desert rose," the architects added. 

The interior volume of the mosque measures 16m high and features crystalline window slots that filter direct sunlight. Triangular slotted windows on the vertical sides of the mosque's roof structure further help illuminate the ceiling. 
This is further complemented with shard like features such as the triangulated coloured glass muqarnas, an abstraction of a traditional decorative corbel that's often used in traditional Islamic architecture.
Along the mosque's triangulated side windows, multilayered abstracted Arabic scripts (an abstraction of a hadith) are also featured.