New skypods designed by LWK+Partners planned for Dubai
Part of a series of six new urban realm projects planned for Dubai by its Road and Transport Authority (RTA), Hong Kong-based LWK+PARTNERS' MENA office has designed a a suspended transit system that will connect Dubai's financial centre with its downtown areas.
Called Skypods, the project's tracks will extend one kilometre in length, with 21 stations and the capacity to transit 8,400 riders per hour per direction.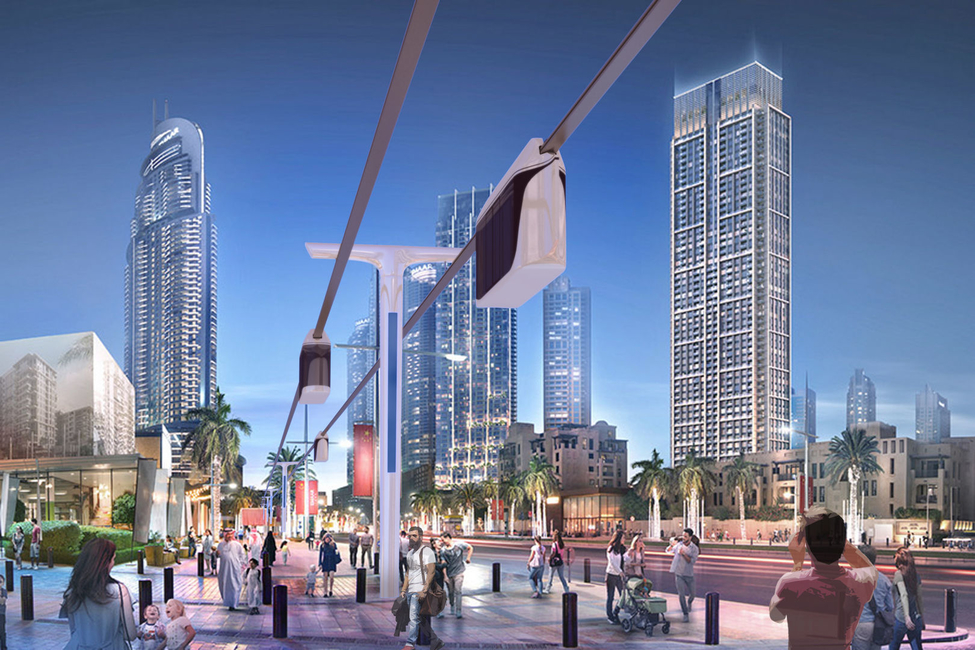 The cable car network will be integrated with the city's wider transport system, adding a futuristic feel to the urban transit experience.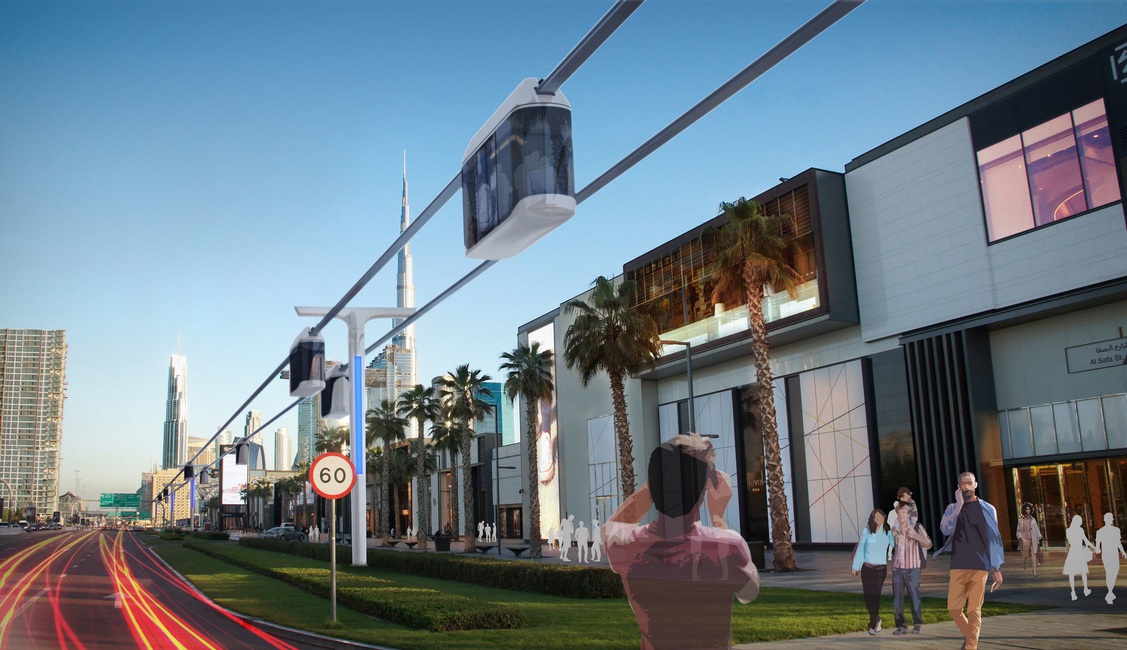 According to LWK+Partners, the cable stations were designed to be light, efficient and in harmony with the current metro stations' appearance and form.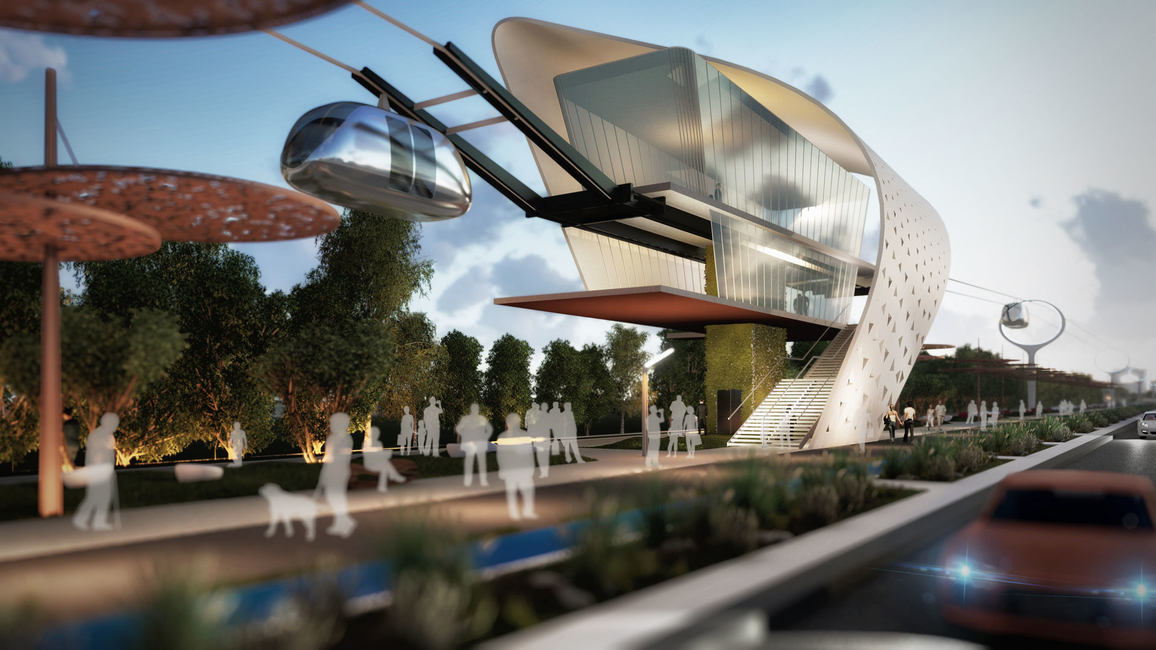 The approved designs and the support structure systems, they said, complement Dubai's streetscape without adversely impacting the skyline.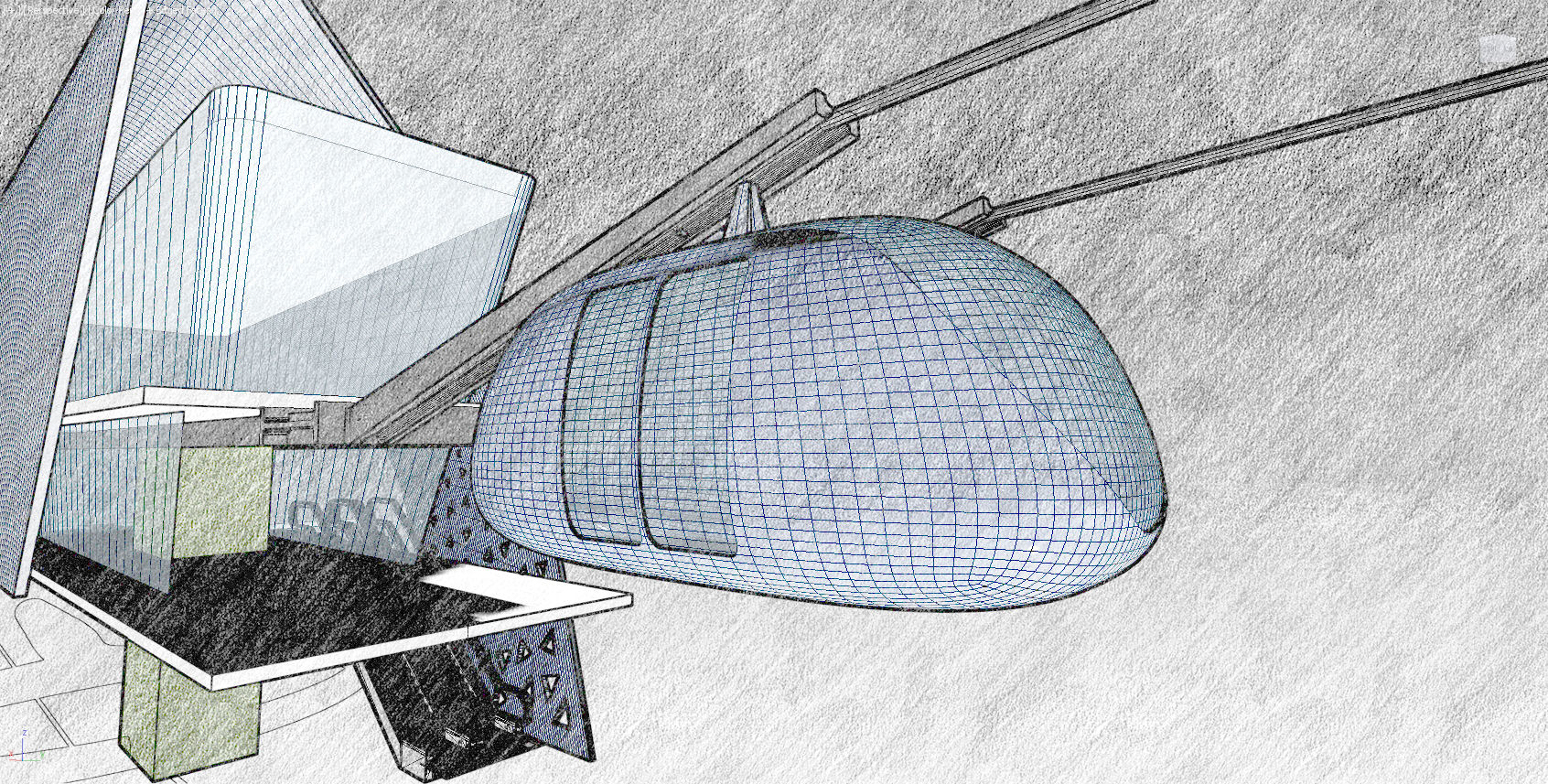 "It's imperative that we invest in the new modes of public movement if our cities are to remain functional, liveable and free of congestion," managing director of LWK+Partners Kerem Cengiz said. "One such way is the suspended mono-rail. It is fast, agile and an efficient mode of transport suited to the demands of 21st century metropolises."
The other urban realm projects currently planned for the emirate include the Hanging Garden Bridge (Sky Garden), Sheikh Zayed Road Promenade, Sunset Promenade, Deira Plaza and a pedestrian bridge in Umm Suqeim.
Read more: LWK+PARTNERS designs bridge for Dubai inspired by Hanging Gardens of Babylon