Brutalist mosque in Sydney features ceiling with 102 concrete vaults
Australian firm Candalepas Associates has designed a brutalist mosque in Sydney, featuring a sculptural concrete ceiling complete with 102 quarter-spherical 'muqarnas' referencing ornamental vaulting found in Islamic architecture.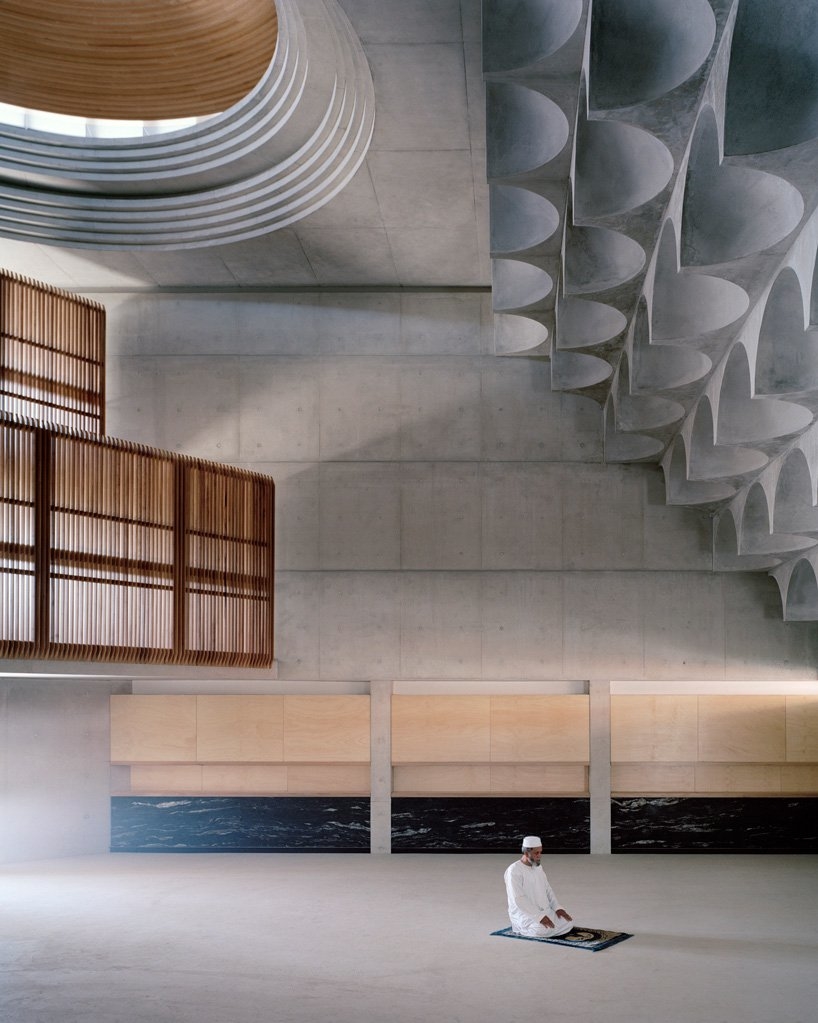 Commissioned by the Australian Islamic Mission (AIM), the Punchbowl Mosque reinterprets traditional Islamic architctural elements through contemporary forms. The building complex features a place for worship as well as additional facilities for learning for the Muslim community in the area.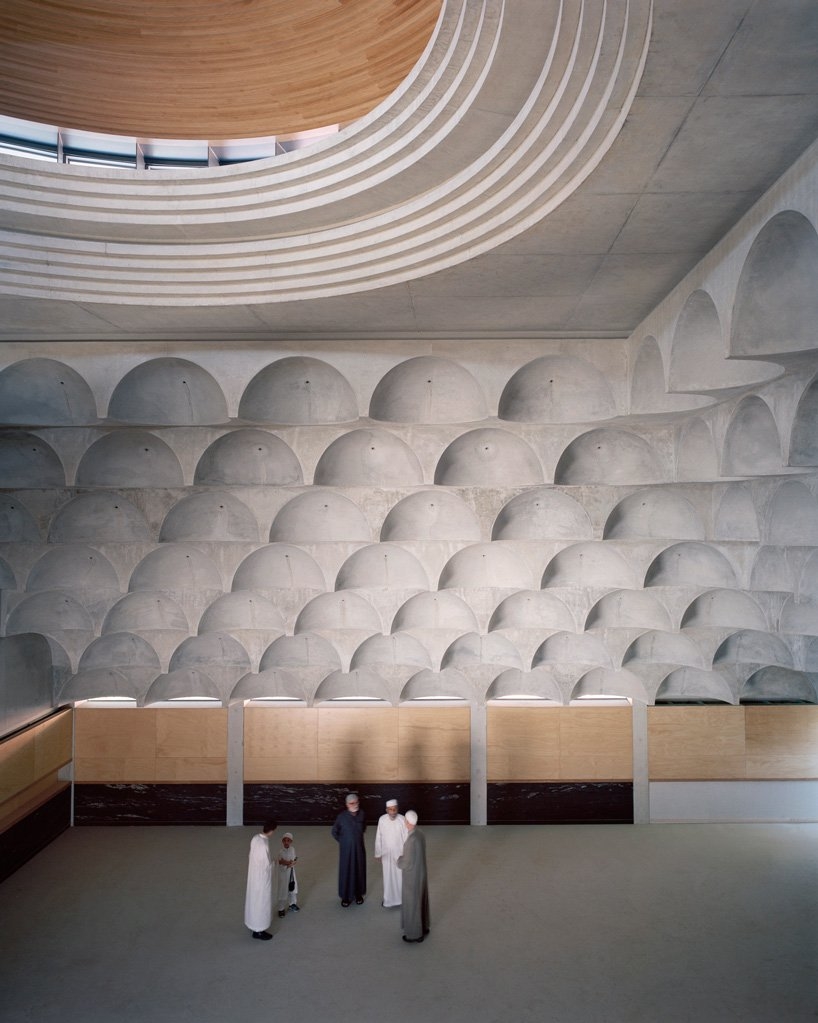 Externally, the building is devoid of any ornamentation or colour, displaying an off-form concrete structure, with wood and stone details, including a timber dome.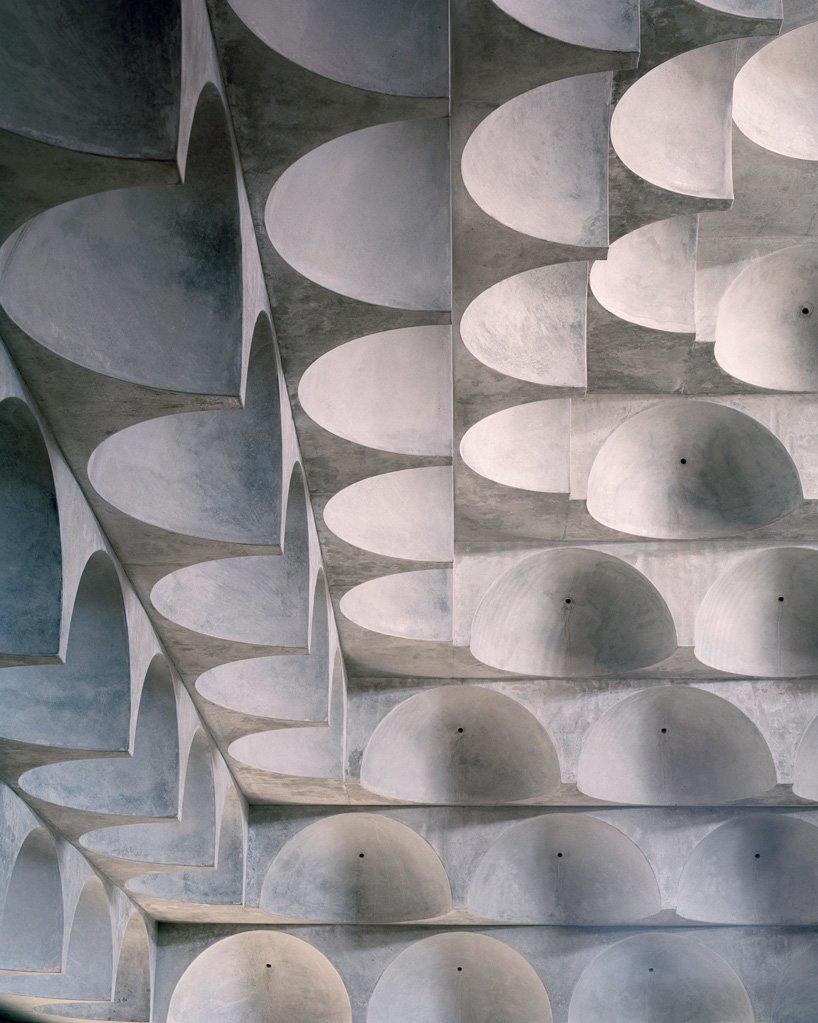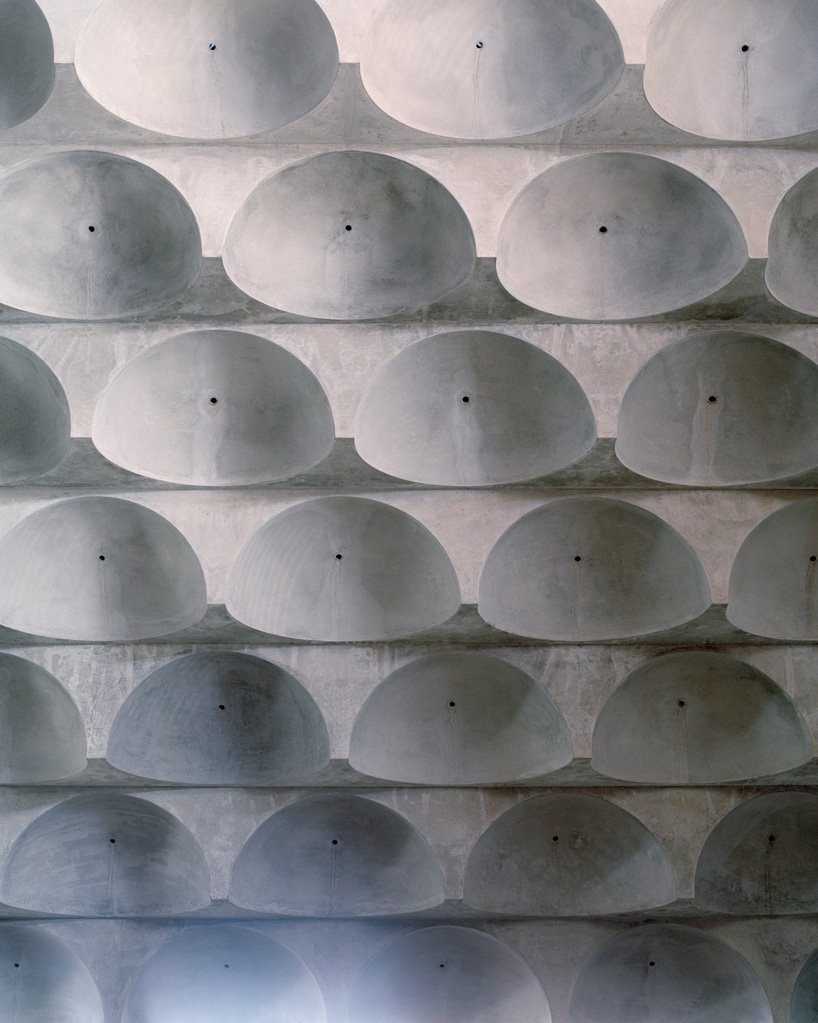 The mosque is accessible through the first two courtyards of the complex, and can accomodate up to approximately 300 worshippers.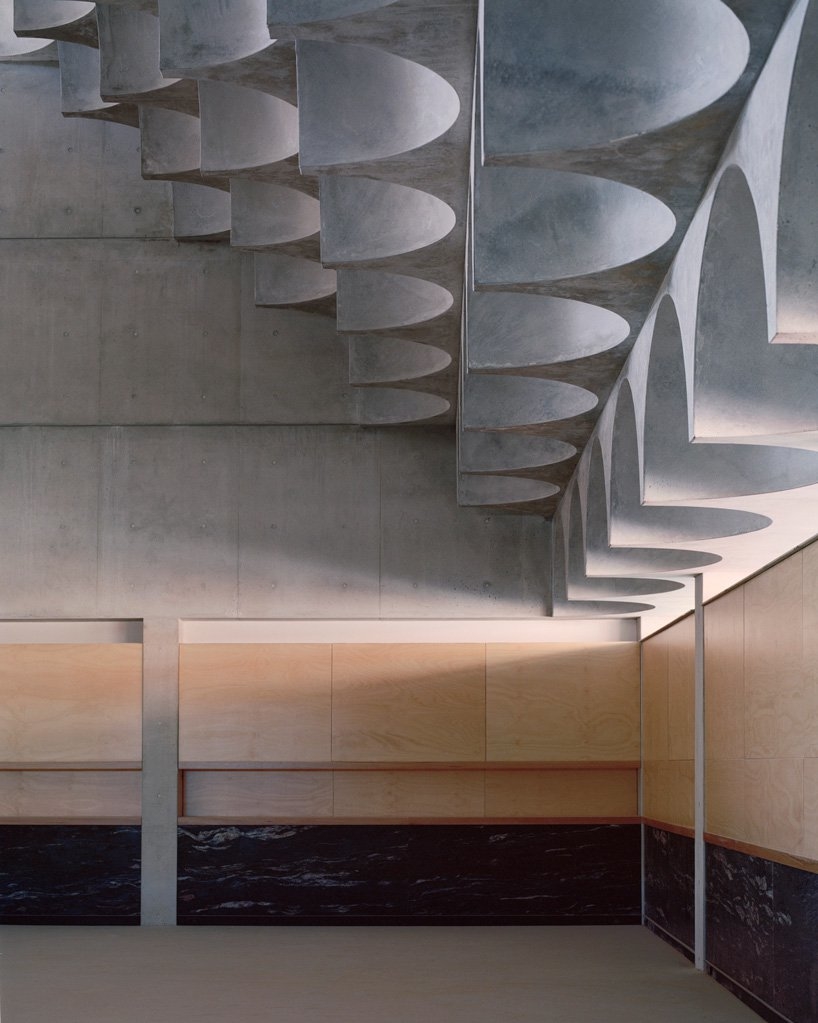 Inside, a sculptural concrete ceiling is formed using 102 'muqarnas', each pierced with a 30mm diameter hole at its centre, illuminating the main prayer hall with rays of natural light.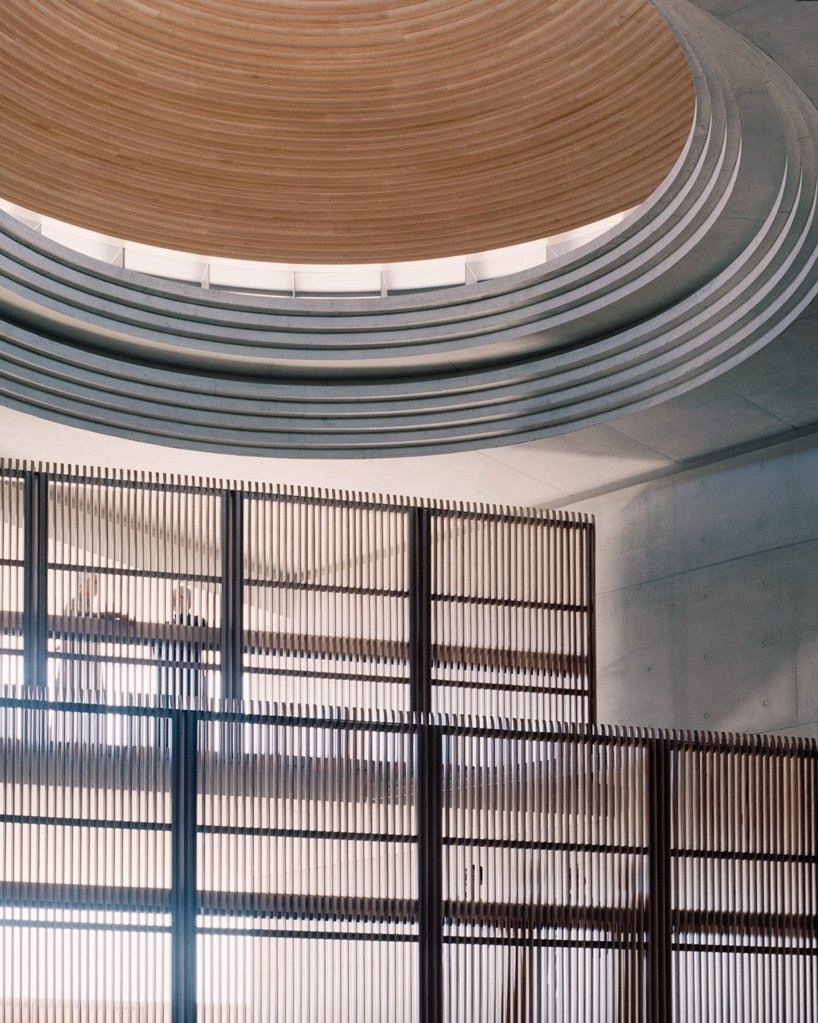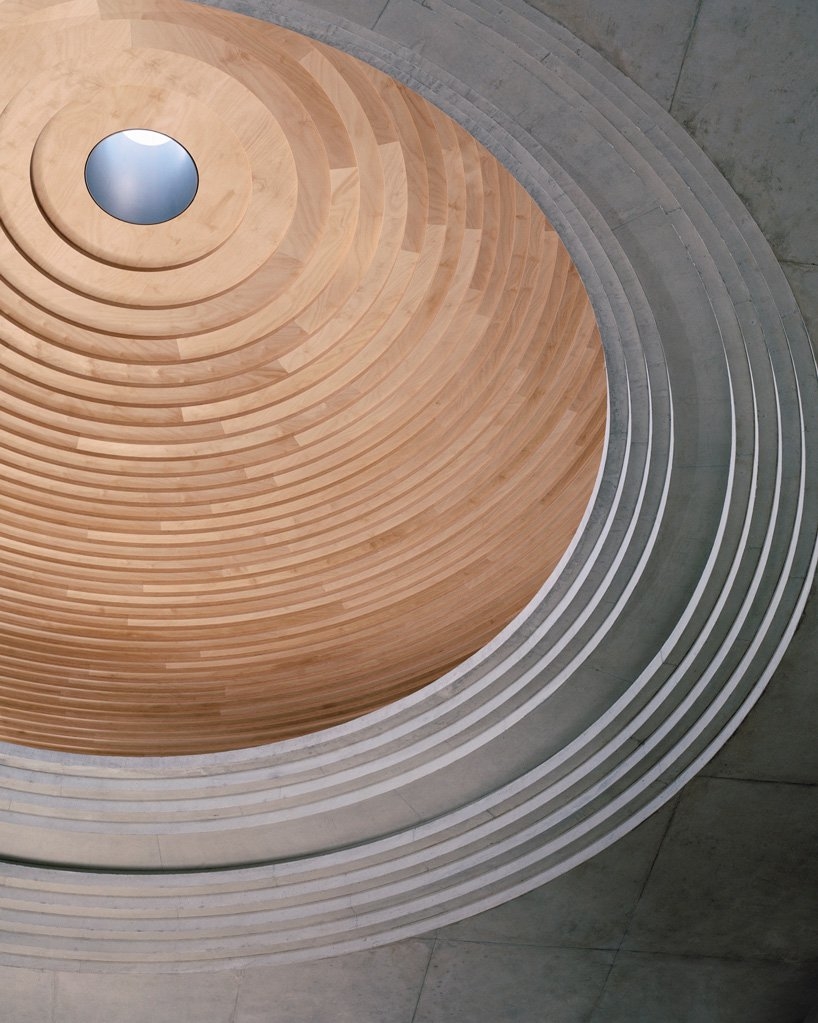 The community buildings built alongside the main mosque are arranegd around a quadrangle, creating two adjoining but separate courtyards. The first coutyard acting specifically as a public space, accessible directly from the street and leading towards the mosque, while the second coutyard more private and is surrounded by the administration building and classroms. It can, however, be opened to the mosque to host large religious festivals and events.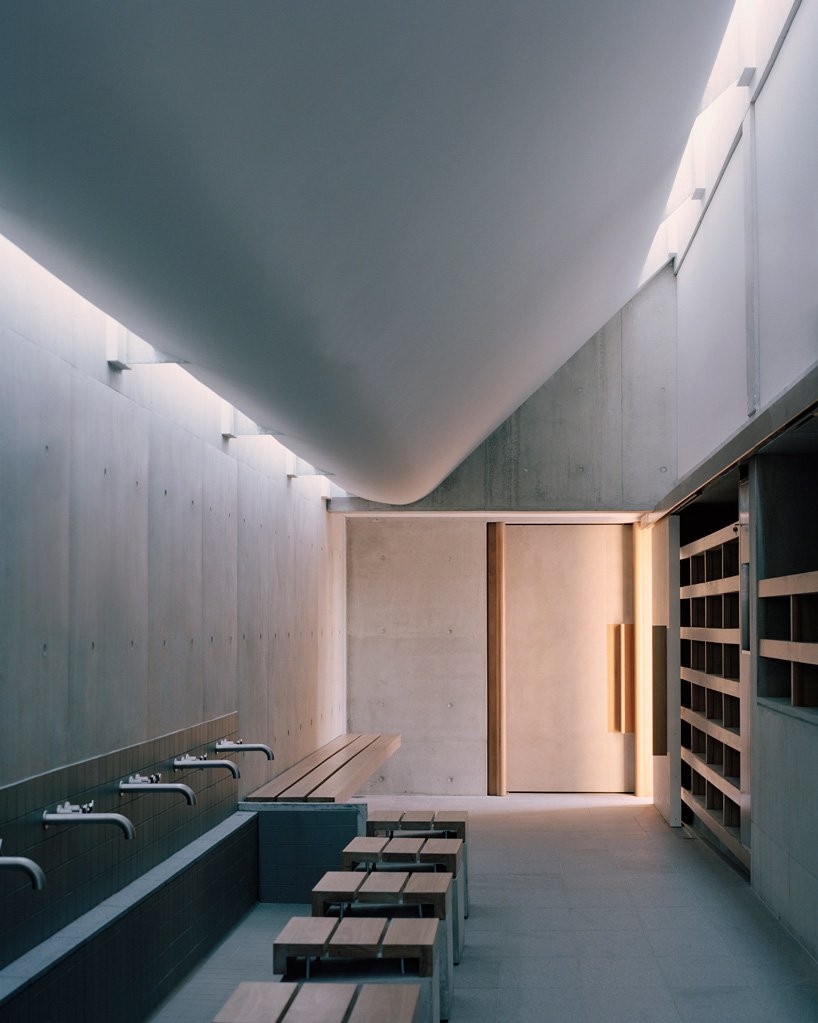 Middle East Architect has previously compiled a list of contemporary mosque designs that challenge traditional Islamic architecture. You can see the full list here. 
You can also read more stories about mosque architetcure on Middle East Architect here.