Be+Architects designs mall for Giza Governorate in Egypt
Dubai-based architecture practice Be+Architects, led by Egyptian architect Bassem Elfeky, has completed the design for a mall that will be part of a larger complex in 6th of October, a city located in Egypt's Giza Governorate.
The mall, which will be joined by a kindergarten, offices, a mosque and clinics (also designed by Be+Architects) within its private 33,150m2 development, was designed to address issues of circulation, flexibility, orientation and lighting, said Elfeky. 

"Our design question was: Why do we end up with abandoned malls? Hypothetically, our response was [that this is] due to the lack of well-designed spaces and circulation, lack of flexibility, losing sense of orientation, poorly lit spaces and mostly, malls' capacity to host a variety of functions that may alter with time, like gyms, co-working spaces, big department stores, cinemas and so on," said Elfeky.
He added, "Our design intuition [for the whole project] was to create a continuous building block made up of different mixes of complementing ingredients to attract diversity. The continuity and scale of the mass would mesmerise the comprehensive identity."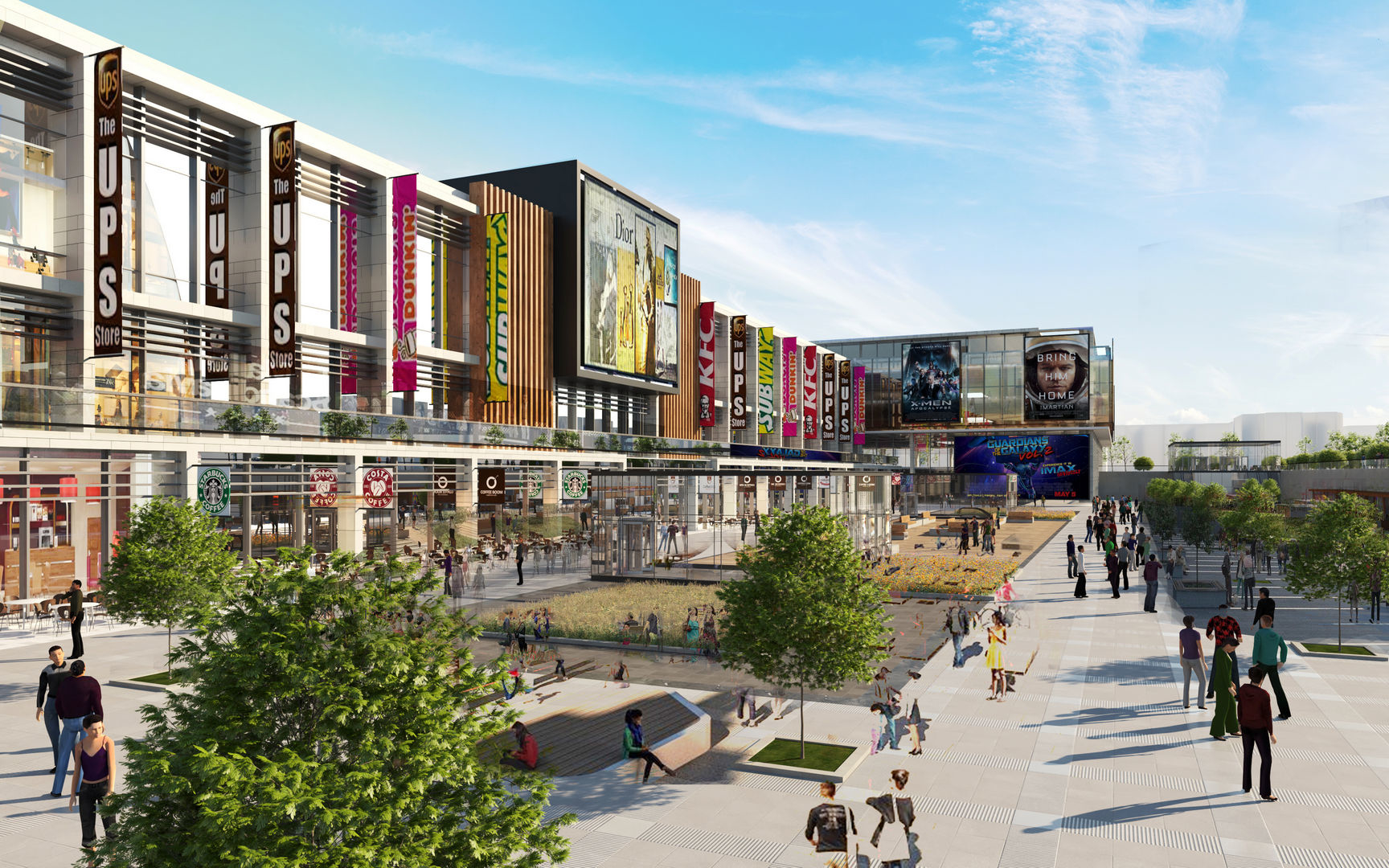 The block consists of volumes of different functions and expressions.While one volume is for clinics and a kindergarden, the other is dedicated to department stores, cinemas and rooftop facilities. Connecting both is retail, a food court and a plaza. This varied massing composition, said Elfeky, as well as the different facade treatments helps avoid monotony. 
"Considering preferable wind direction and pleasant views towards the compound, we shaped the building in the form of a semi U-shape, with one side tiled for better exposure towards wind, views and a main street approach," said Elfeky.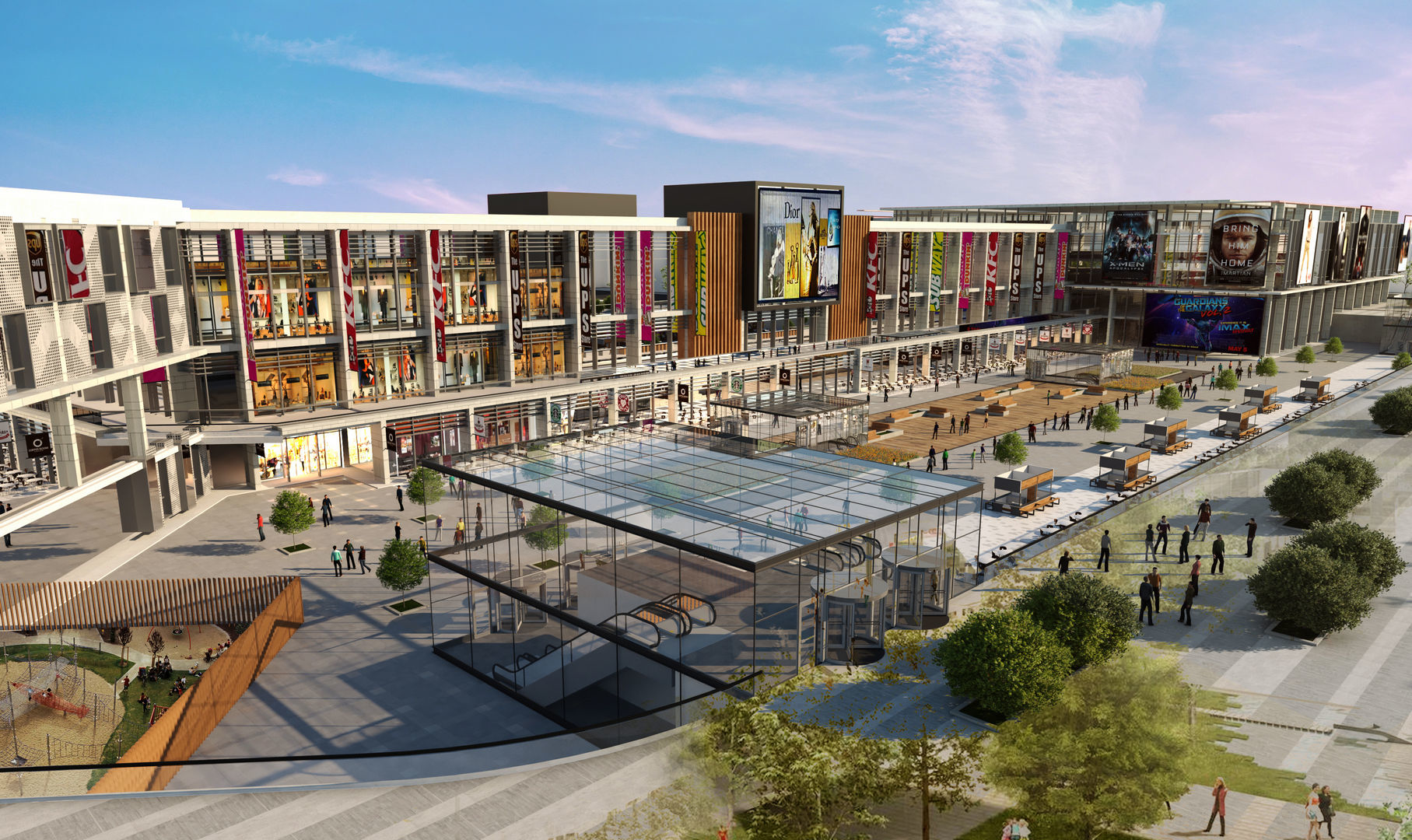 "The result is an inner plaza that opens towards these [elements]. This enclosure creates a world of its own: the outdoor plaza encourages gatherings and a collective body presence. In the background, the building creates a perfect [buffer] that shelters this enclosure from street noise and the excessive south sun."
Additionally, by pushing the plaza level one floor down, the architects were able to increase the amount of facilities that overlooked it. This helped create direct access to the cinemas and food court from the plaza, which asserts its indepdence from the mall and its engagement with the public.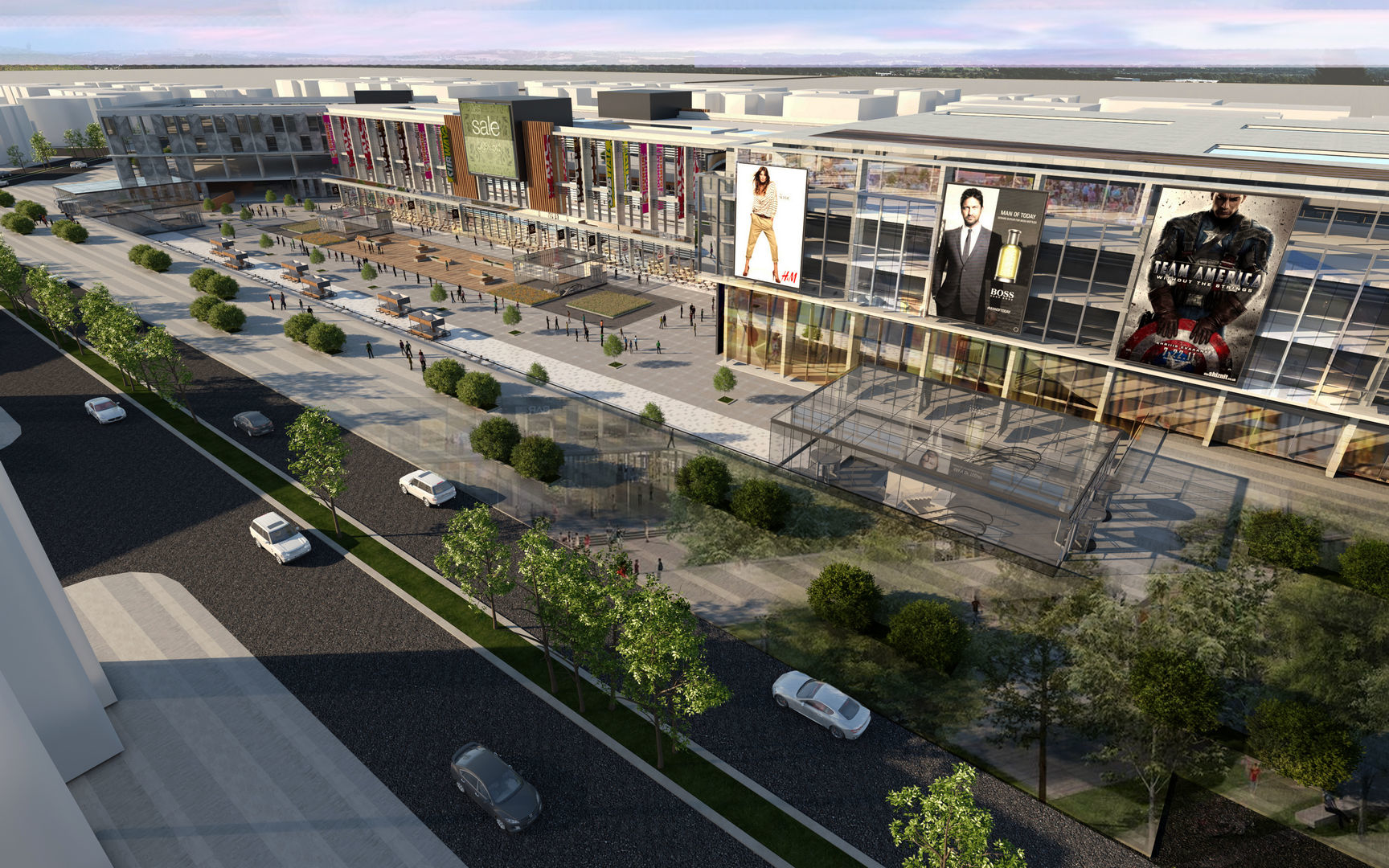 Read more: LACASA's design for olive grove-inspired shopping mall in Palestine utilises local materials