Yalin Architectural Design completes Goat House in Turkey's Aegean region
Designed by Turkish architecture practice Yalin Architectural Design, Goat House, which sits in the country's Aegean region, blends into its lush, hilly landscape. 
Five kilometres from the sea, Goat House sits in a farming village of 20 households which rely on agriculture and beekeeping. The owner of the house, who grew up in the village, named the home after the goats that once roamed through the area.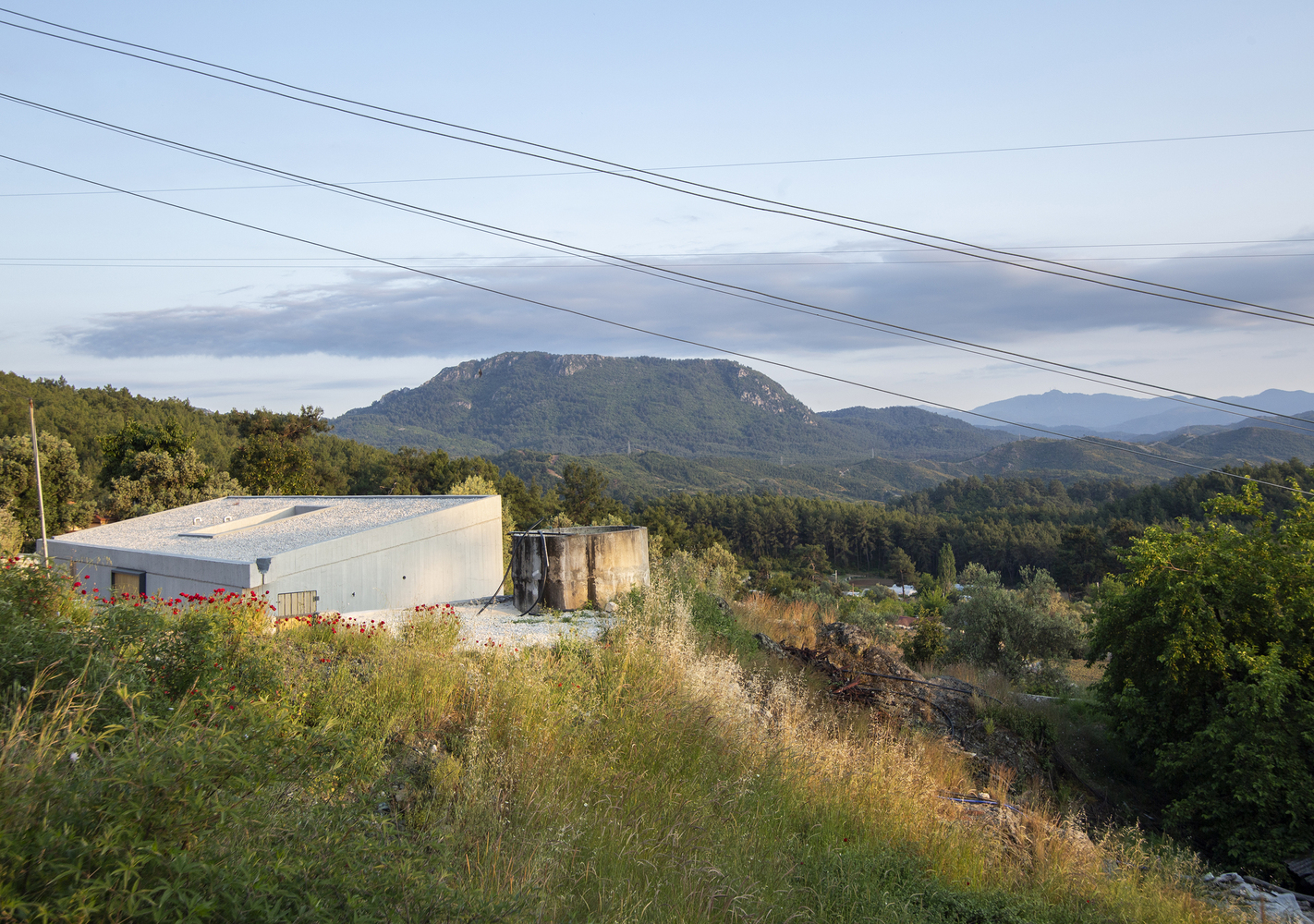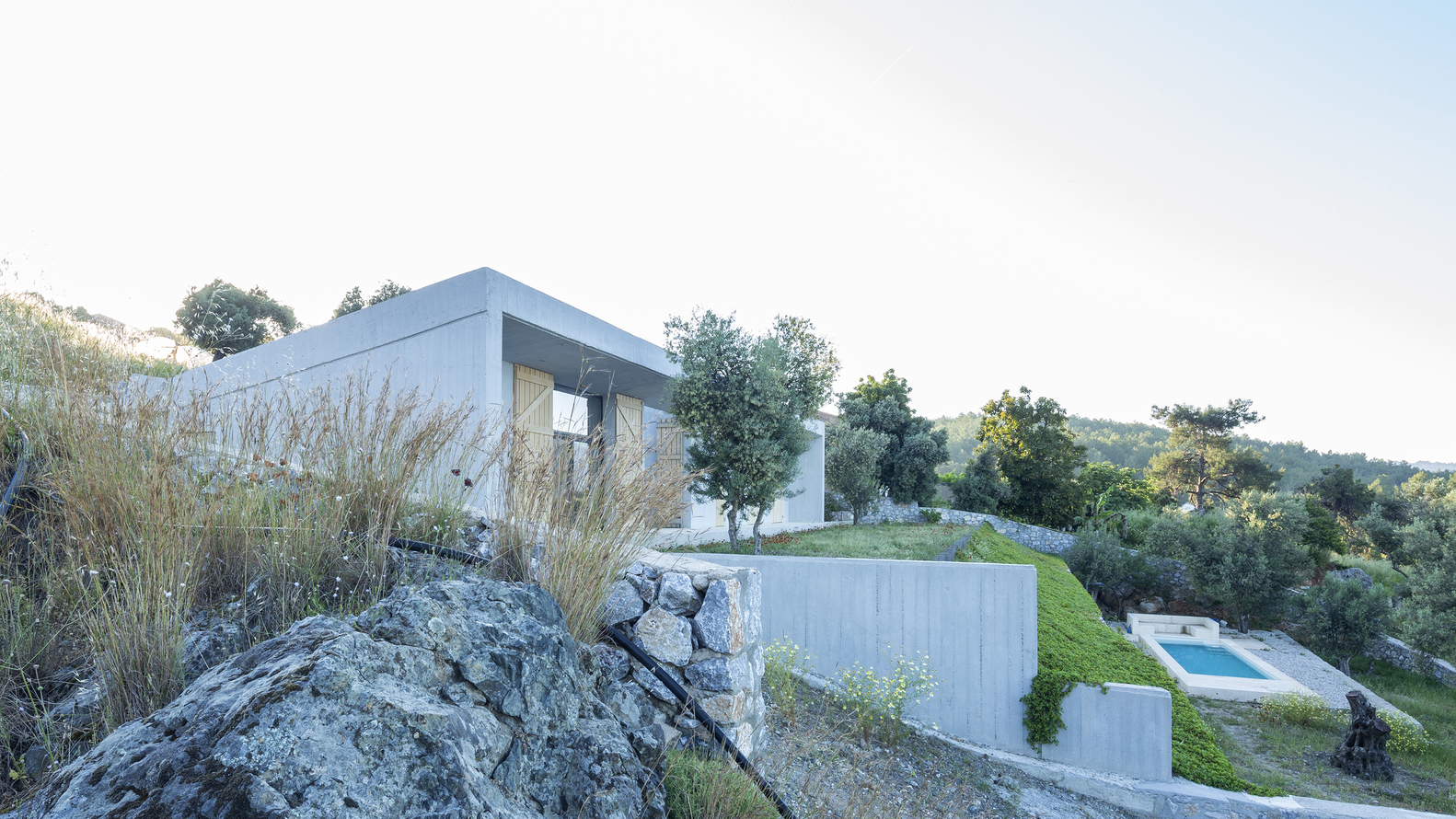 "She came to our office following her dream to build a small house in this village," said the architects. "She commissioned us to design a calm structure using a few materials. She dreamed of a house initially to escape from the crowds of urban life, and later to move into permanently." 
The architects were challenged to devise a design that suited the site, which is a raised bank of ground. They opted for a simple rectangular prism to sit atop the terrain like an obersvation desk.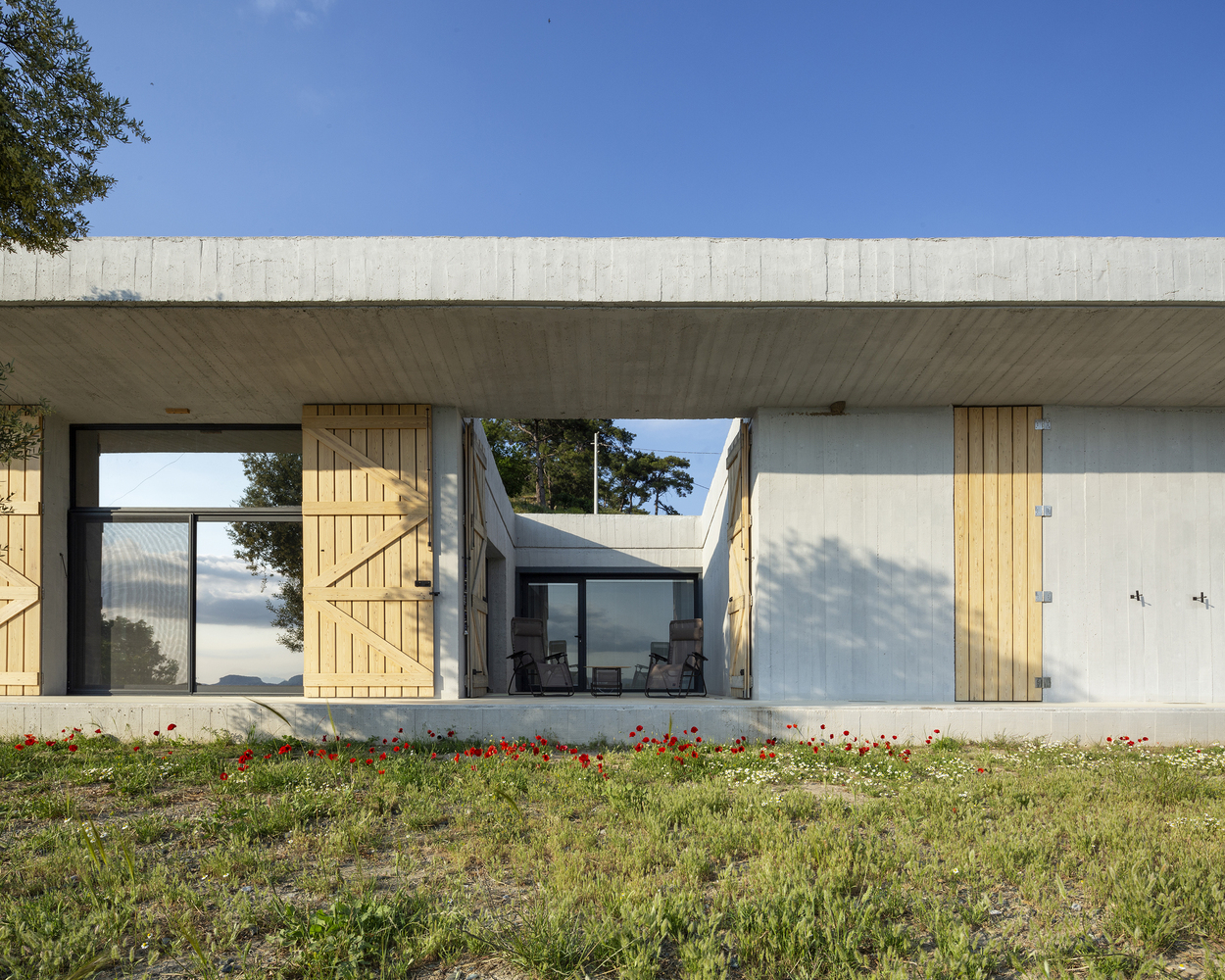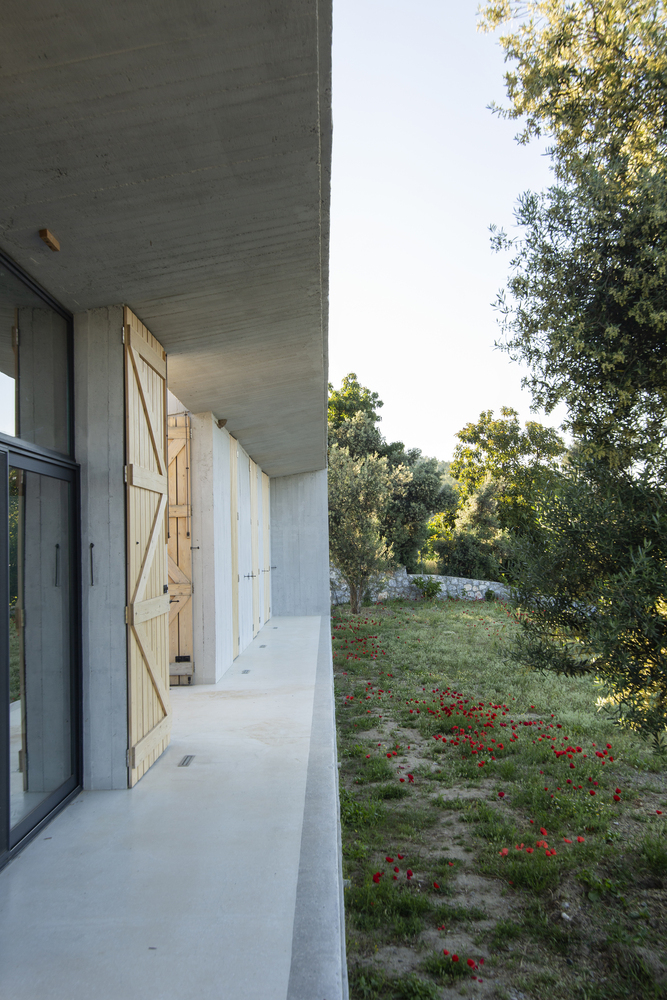 The slanted form of the building is achieved by increasing the building's height from 210cm on the north to 420cm on the south. 
"This way, we are able to get a simple three-dimensional organisation that is 25x8m in size from a more comprehensive and low northern front to a more exposed and higher southern front," explained the architects.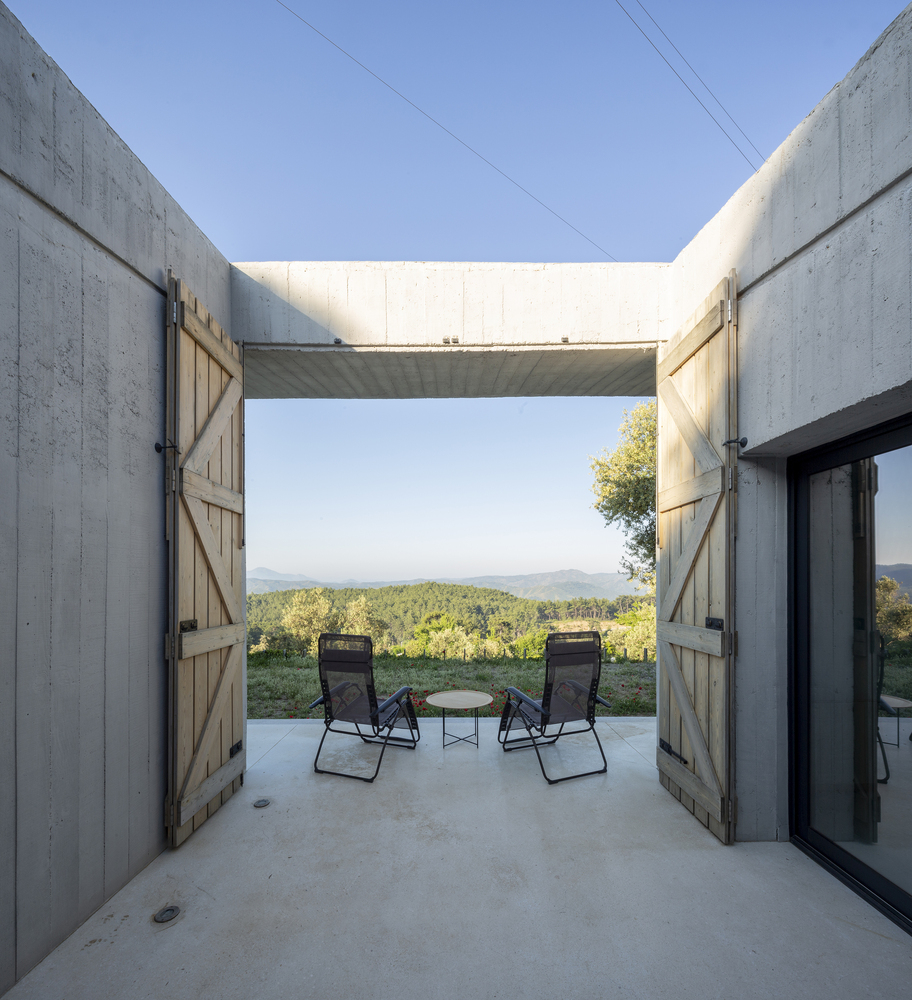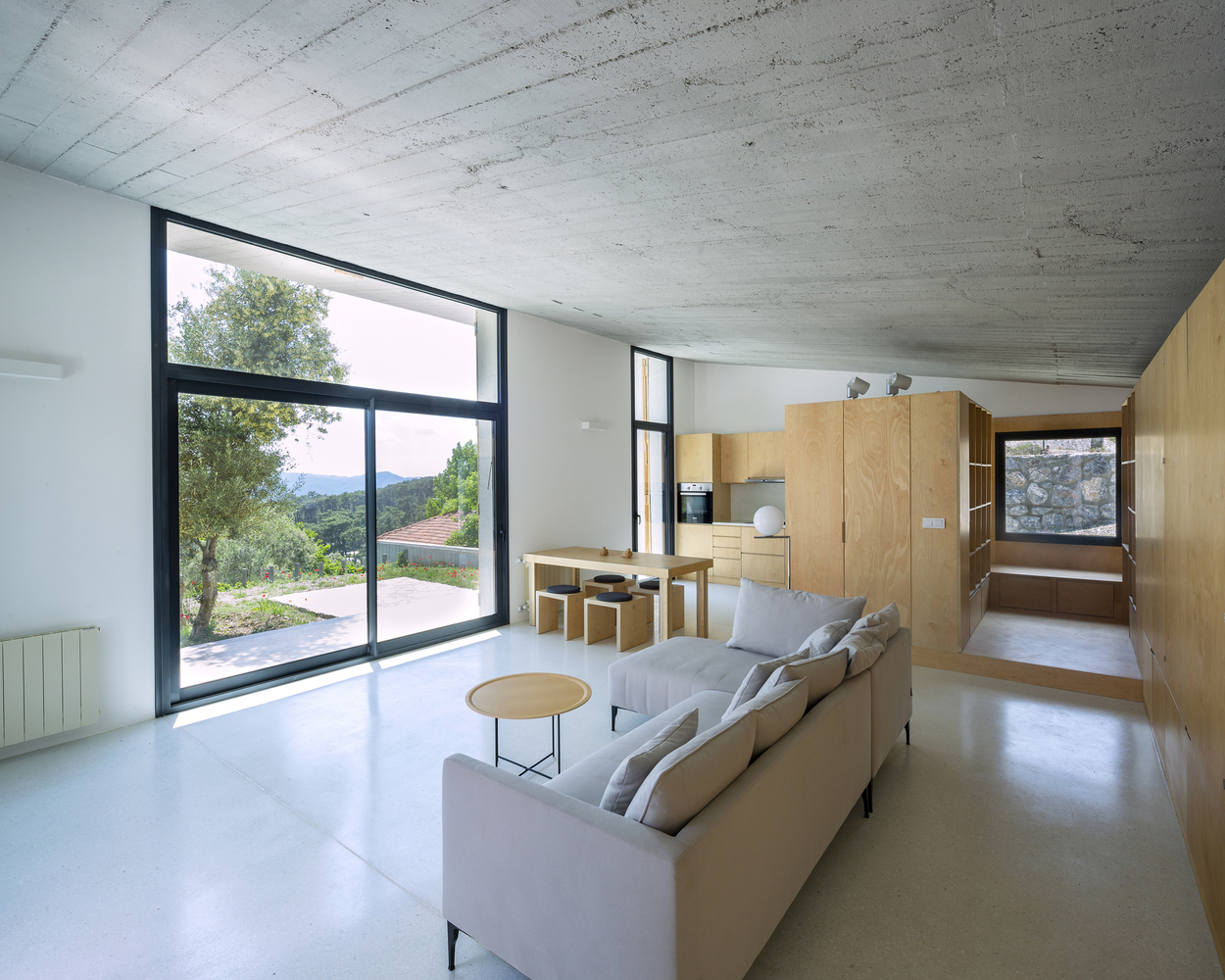 "Wood was used for formwork on the concrete. It is then recycled to build the shutters outside the structure. We used white plaster paint and white terracotta cast terrazzo in the interior. To avoid extra outdoor furnishings, a large number of furniture and cabinets were designed as extensions to the structure," they added. 
With its soft concrete texture and modest height, the Goat House is a window that opens to the Aegean landscape, surrounded by hills, greenhouses and agricultural plots. When the owner is not using the home, the shutters are closed, transforming the home into a closed box.

Read more: Villa in Dubai by VSHD optimises privacy and natural materials