Uni's Syria reconstruction competition announces winning proposals
An architectural competition called 'Memory - Regathering Syria', organised by Uni for reconstruction in Syria, has announced the winning proposals for its first cycle. 
Calling for concept proposals that respond to the needs of the people in Syria, the competition asked for designs for new projects located on the site of the Grand Serail of Aleppo. Located near the Citadel, the site was originally conceived to house the seat of the governor but was destroyed during recent clashes by an underground tunnel bomb explosion.
Taking first place was a team of architects that included Hamed Behkam, Erfan Deryakenari, Hila Khatat and Niloufar Farajian for their project Fast Forward to the Future.
The winning project features a central plaza surrounded by public buildings that allows existing layers of the site to merge with the new. Sheltering the plaza is a giant arch, aptly named the 'Grand Arc of Aleppo'.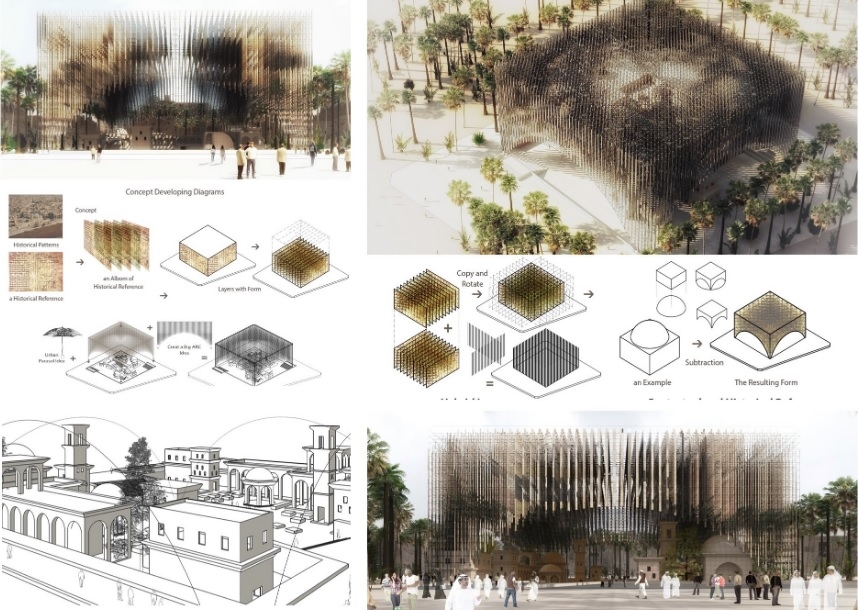 The jury, which consisted of regional architects Mohamed Al Assam of Dewan, Kourosh Hajizadeh of Hajizadeh & Associates, Arash G Tehrani of his namesake studio and Yousef Oqleh of Architects for Society, appreciated the project's attention to context and the environment.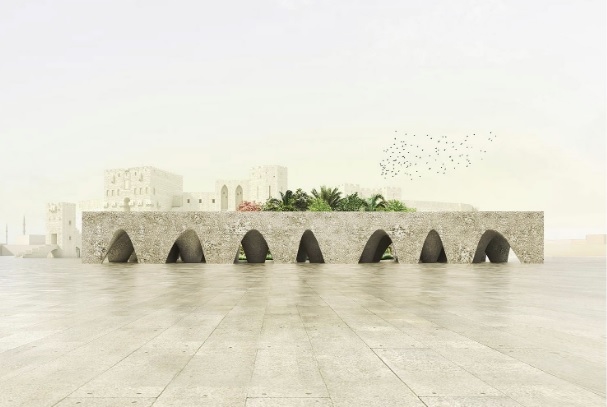 Second place went to Polish architects Ania Otlik and Artur Nitribitt for their project Paradaijah, which features a structure erected from the ruins of Aleppo, incorporating arches and sheltered outdoor spaces where nature can flourish.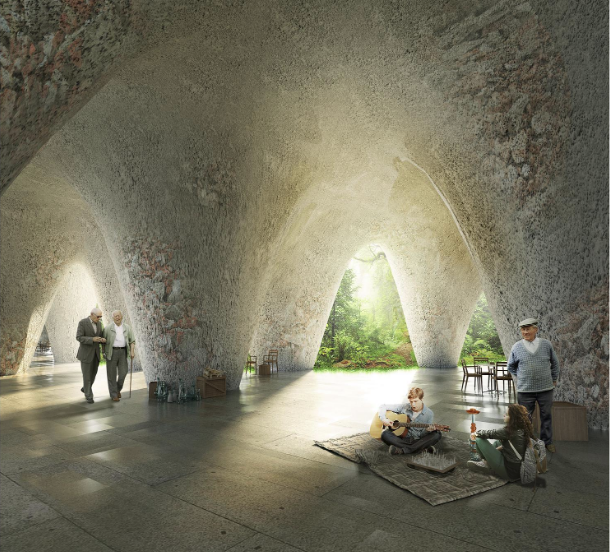 Honourable mention was given to Mohamed El-Kurdi, Michal Al-Hussein, and others for their individual projects. 
To read more about the winning proposals, visit Uni's website.