Populous-designed Coca Cola Arena opens in Dubai
The Coca Cola Arena designed by global architecture firm Populous - the company's first arena concept design in the Middle East- has opened in Dubai, becoming the new premier entertainment venue in the city.
Populous is behind some of the most well known arenas globally, including London's O2 Arena and the T-Mobile Arena in Las Vegas, both operated by world's largest entertainment group, AEG Ogden, who commissioned the architecture firm to design its first arena in the region.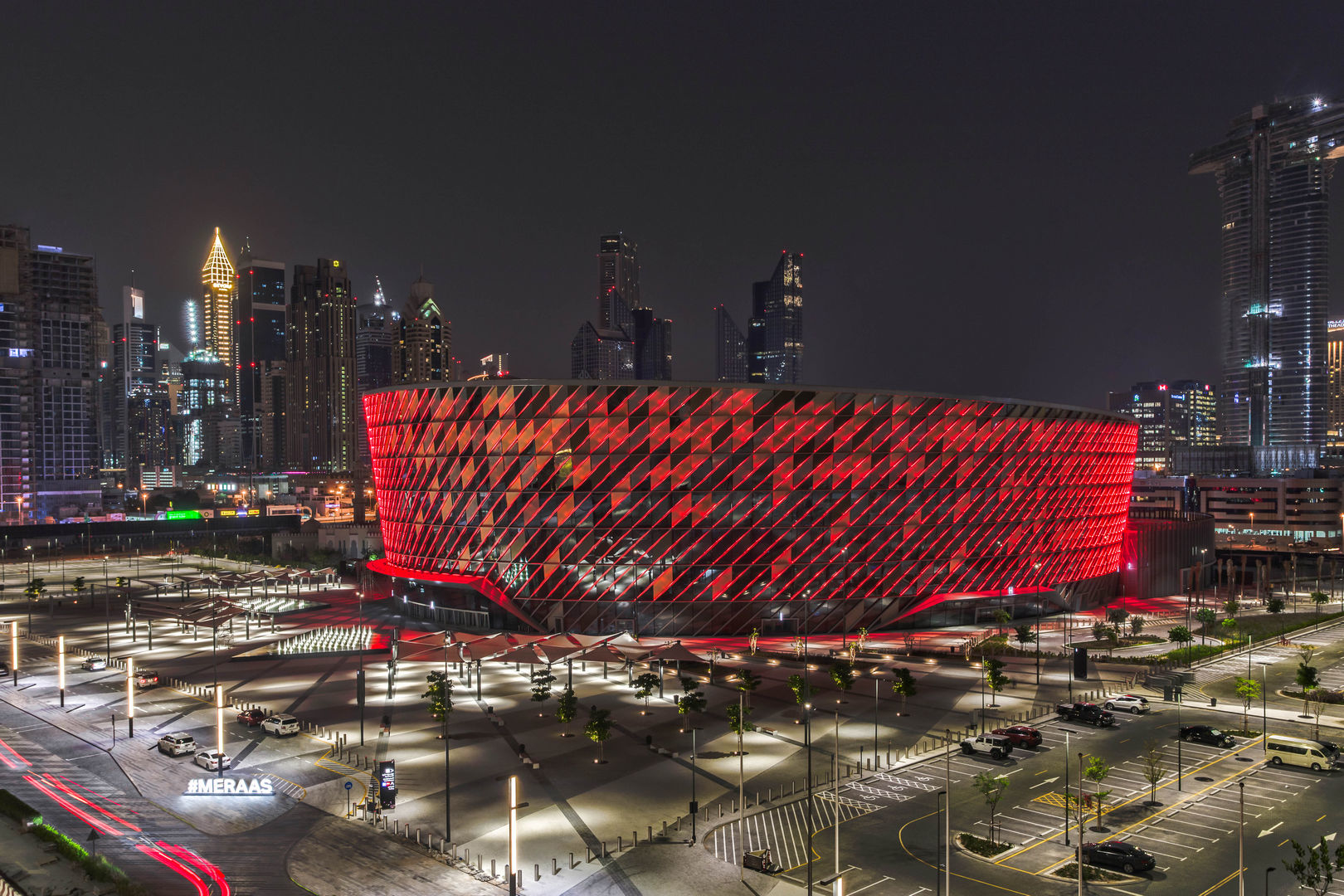 As the largest multi-purpose indoor arena in the region, it has the capacity to hold up to 17,000 people and incorporates climate control technology throughout the building, enabling it to host a year-round programme of events, even during the hotter summer months.
Set in Dubai's City Walk development, the arena will host international touring artists, family entertainment, sports events, gala dinners, exhibitions and conferences.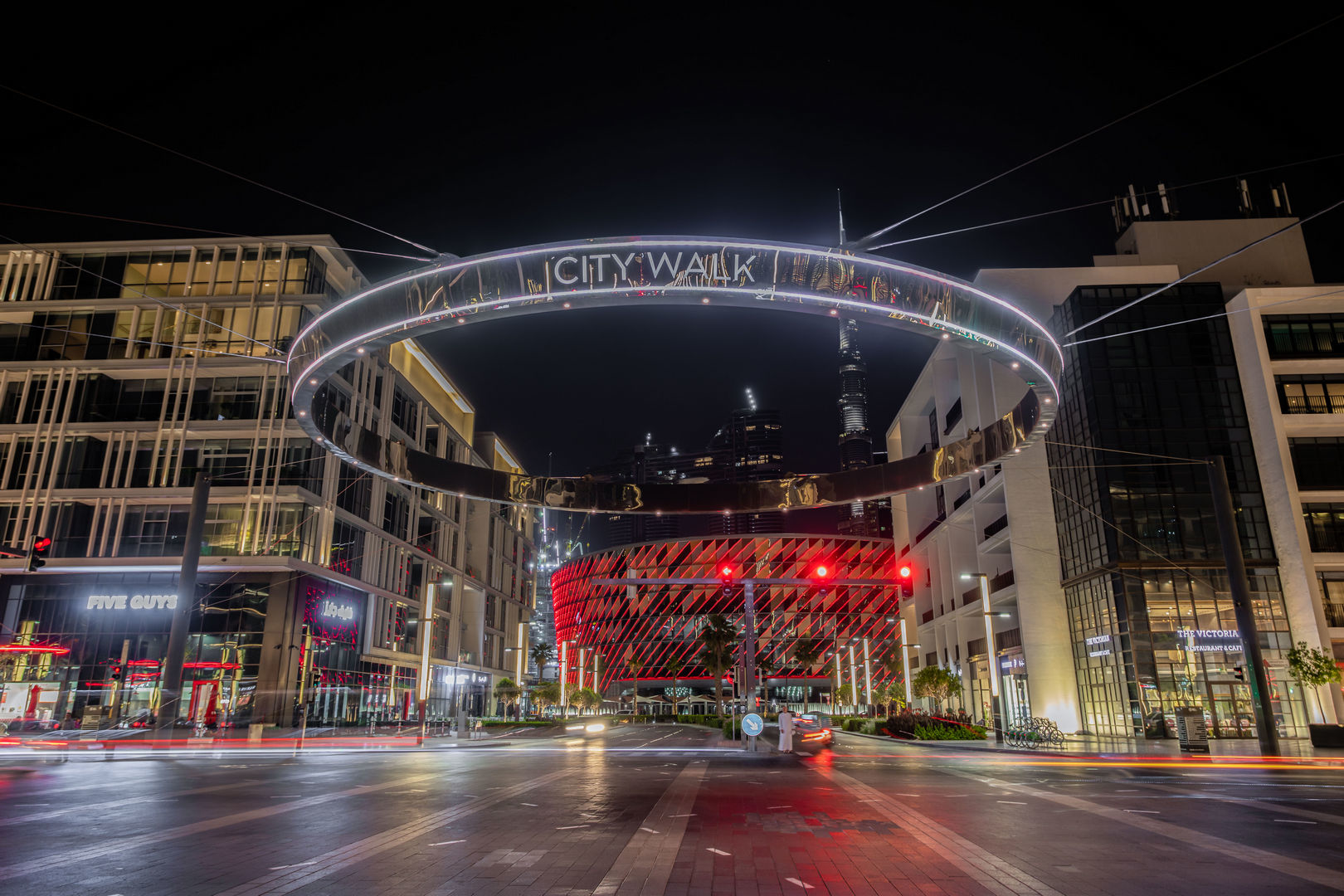 An LED strip light system covers the facade, creating a dramatic effect as the building becomes illuminated with changing colours during the night, animating the surrounding area in an effort to draw in visitors.
Internally, the adaptable design features a rolling modular stage, automated drapes and a retractable seating system, creating a more intimate space for smaller-scale events which can quickly transform into a large-scale arena.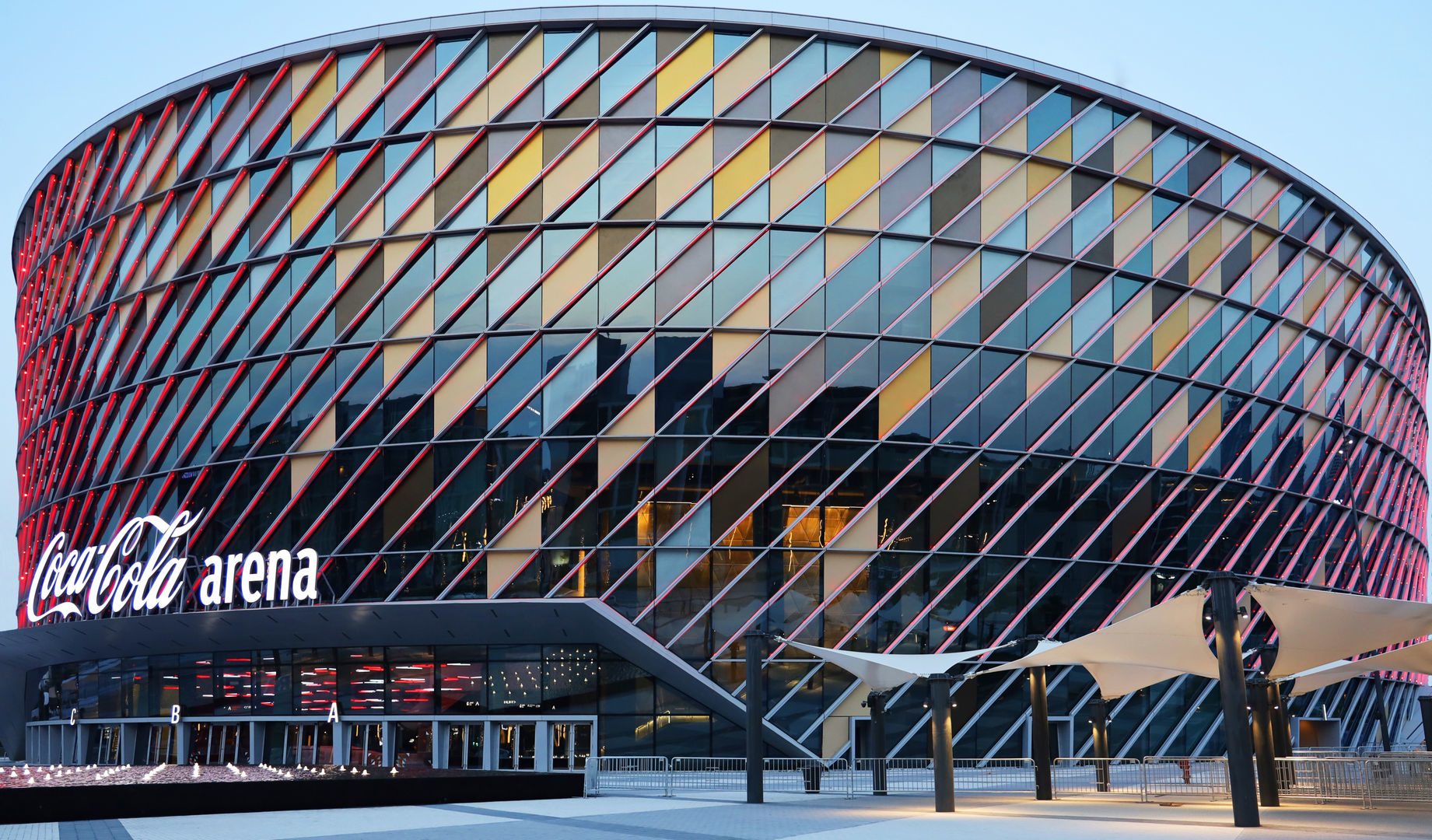 As well as the event spaces, the facilities include four sports changing rooms, eight artist dressing rooms, more than 35 food and drink outlets and 42 corporate suites that redefine the premium hospitality experience for the region. The arena also features 28 wheelchair spaces and companion seats.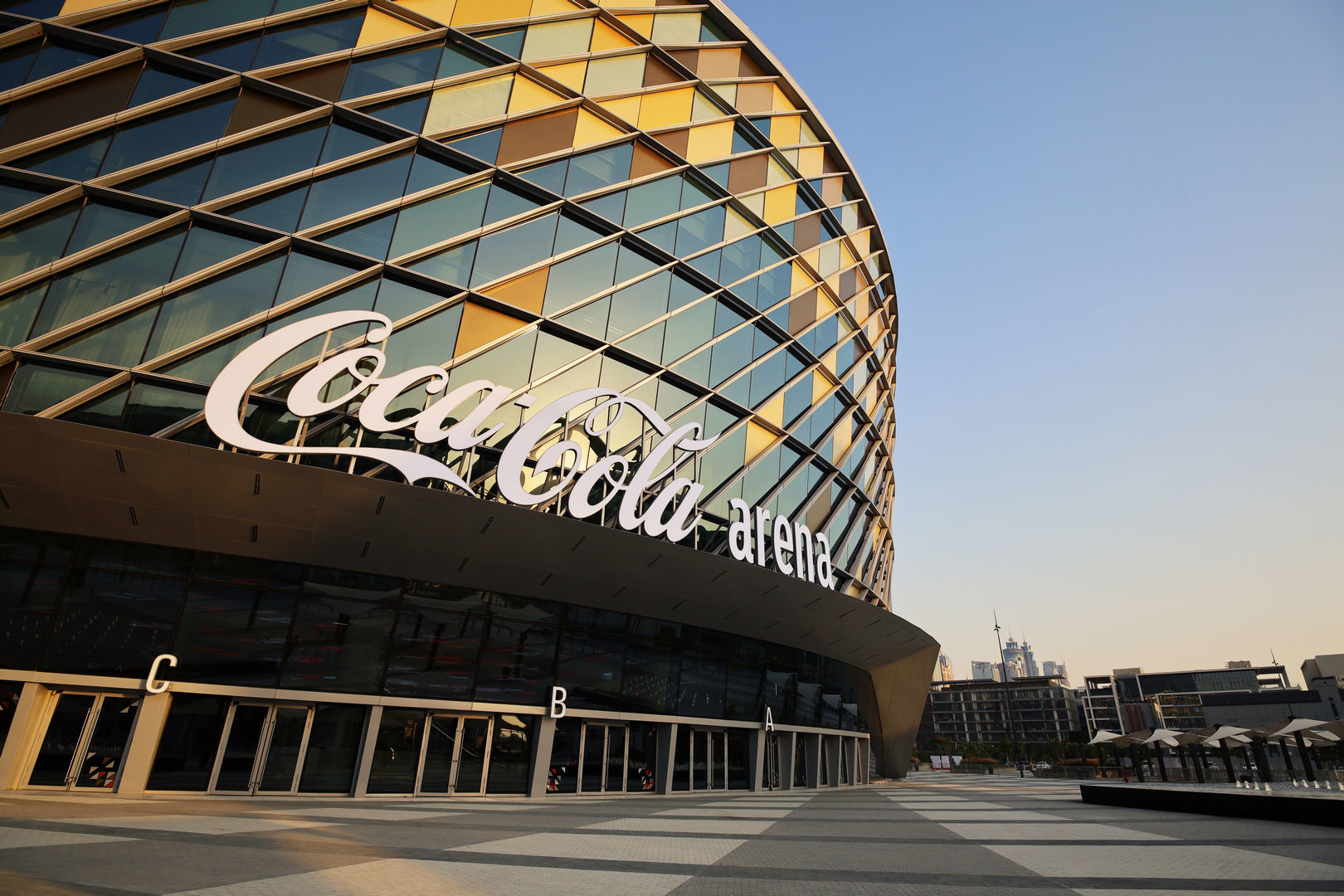 Gary Reeves, Principal at Populous, said: "The Coca-Cola Arena sets a new benchmark for entertainment venues in the Middle East. The design takes inspiration from world-class arenas like London's 02 Arena to create a major new entertainment destination for Dubai; somewhere people will gather both before and after events, bringing new activity and custom to the already thriving City Walk district."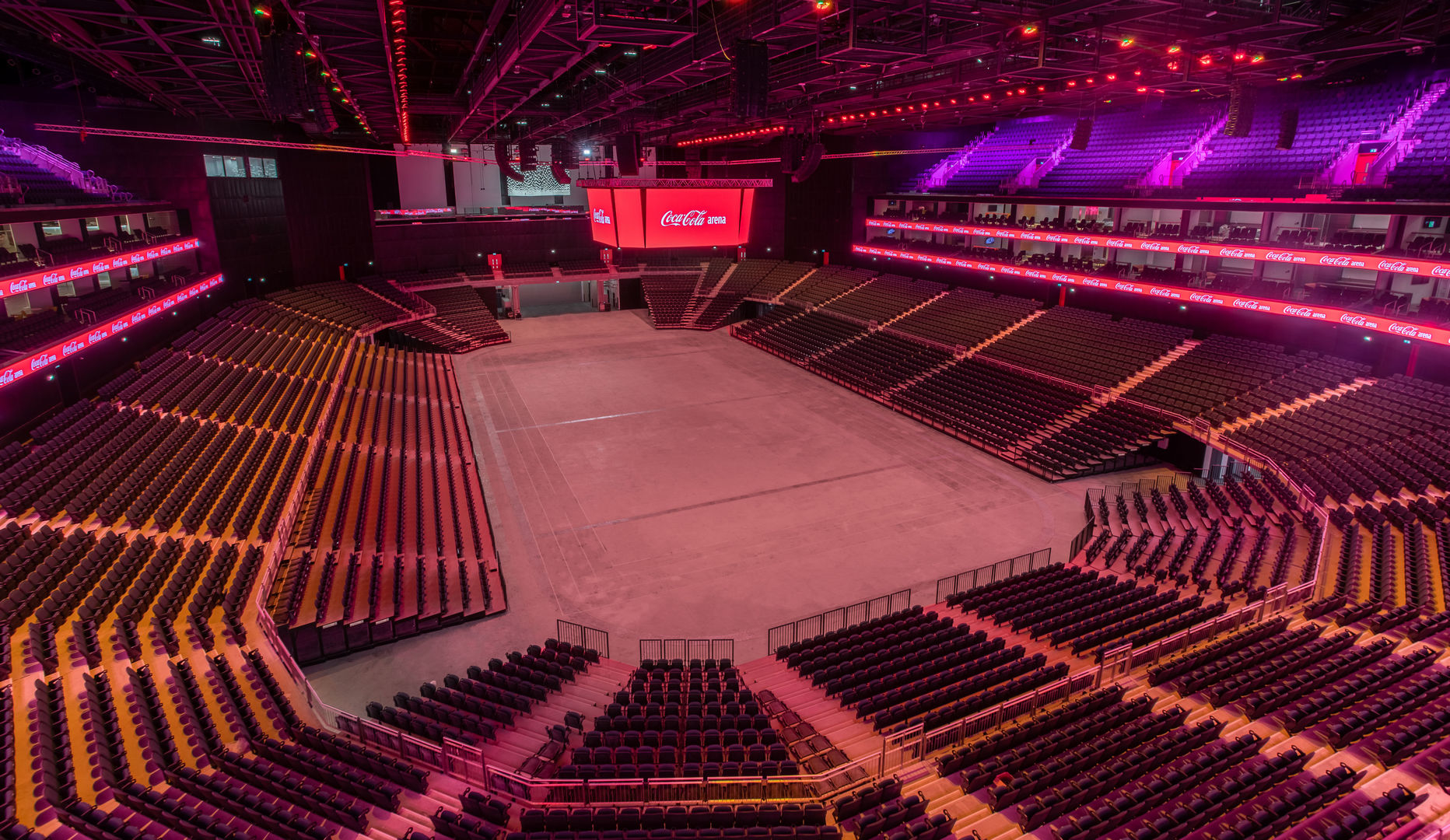 Populous completed the concept design for the Coca-Cola Arena while contractor ASGC Group, alongside DAR Group, completed the design development, interior design, wayfinding design, and construction information.