Archidentity reveals design concept for Dubai mosque
Dubai-based architecture studio Archidentity, run by Emirati architect Ahmed Bukhash, has revealed a concept design for a mosque in Dubai. 
The architects' main driver for the design was to create minimalist masses with finely accentuated details that reflect traditional mosque architecture in the GCC.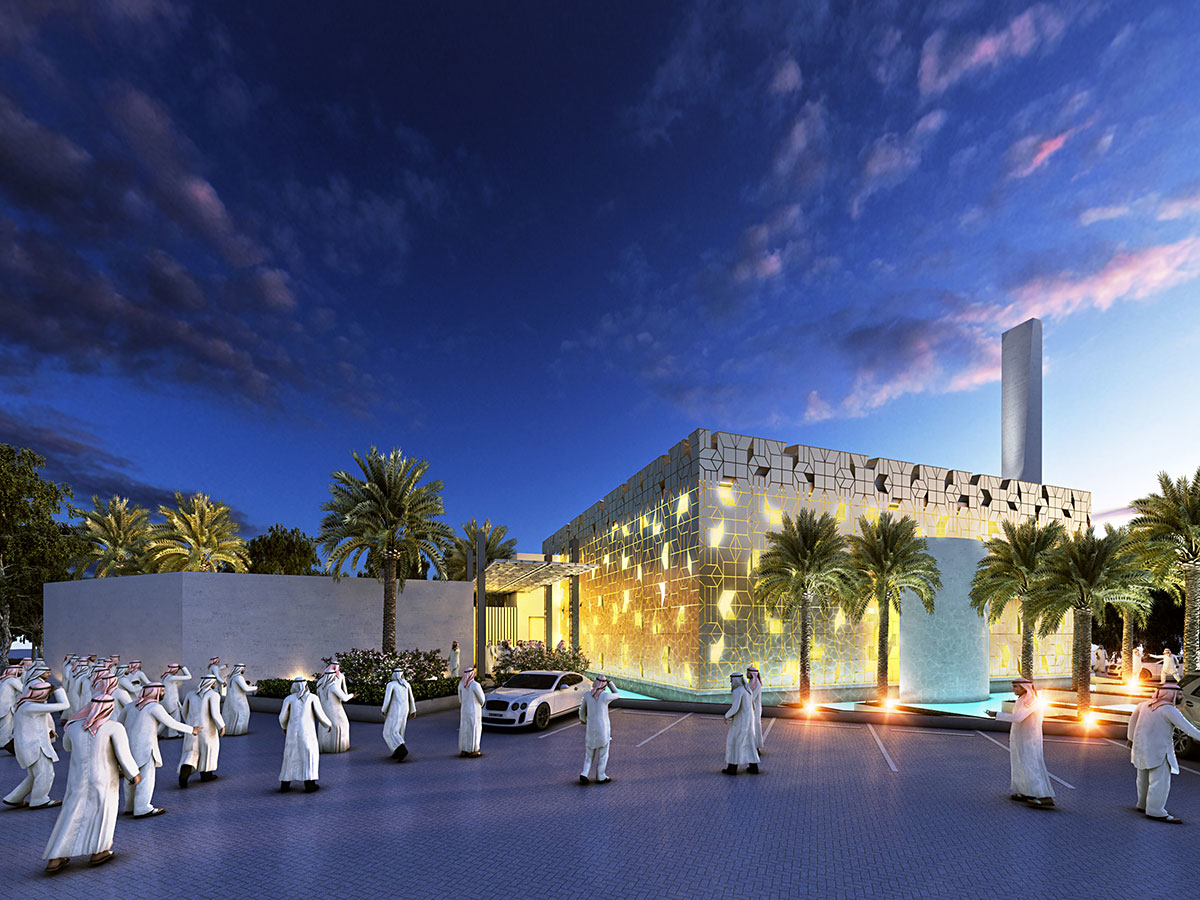 The cladding of the mosque features ornate geometric patters. Comprising steel frames and aluminium panelling that emits a warm light from within the prayer hall, the mosque is designed to attract visitors of all ages. 
According to the architects, the mosque's "minimalist form would bestow the project with a timeless nature, thereby ensuring that it would remain a distinctive attraction for both worshipers and visitors alike."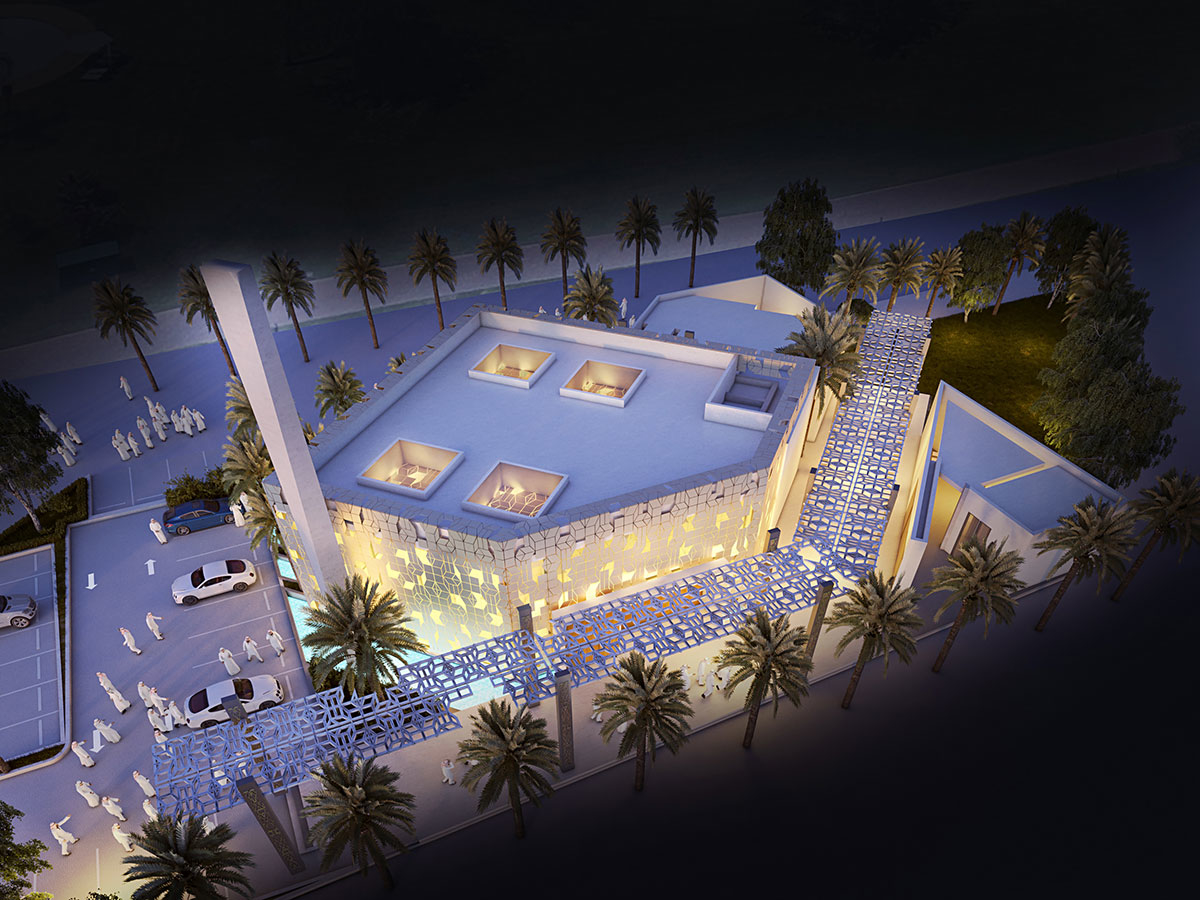 Additionally, while the mosque's placement is informed by the Qibla axis, the architects aimed to ensure the structure maintained its links of connectivity for pedestrians and vehicles.
Generously setback for pedestrian access from both the nearby main roads, the mosque also features surface parking that is broken up into distinct zones, which allows for ease of access for both men and women.
In a previous interview with Middle East Architect, Bukhash explained the importance of establishing a regional expression of modern architecture. Watch more here.