Concept proposal for building in Nursultan inspired by flag of Kazakhstan
Rotterdam-based Fundamental Architects and Omega Render have designed a building with a whole in its centre, inspired by Kazakhstan's national flag. 
The Tower of the Sun is one of three designs currently being considered by the project's client – BI Group, Kazakhstan's largest developer – for a site near the Ak Orda Presidential Palace in the centre of the city.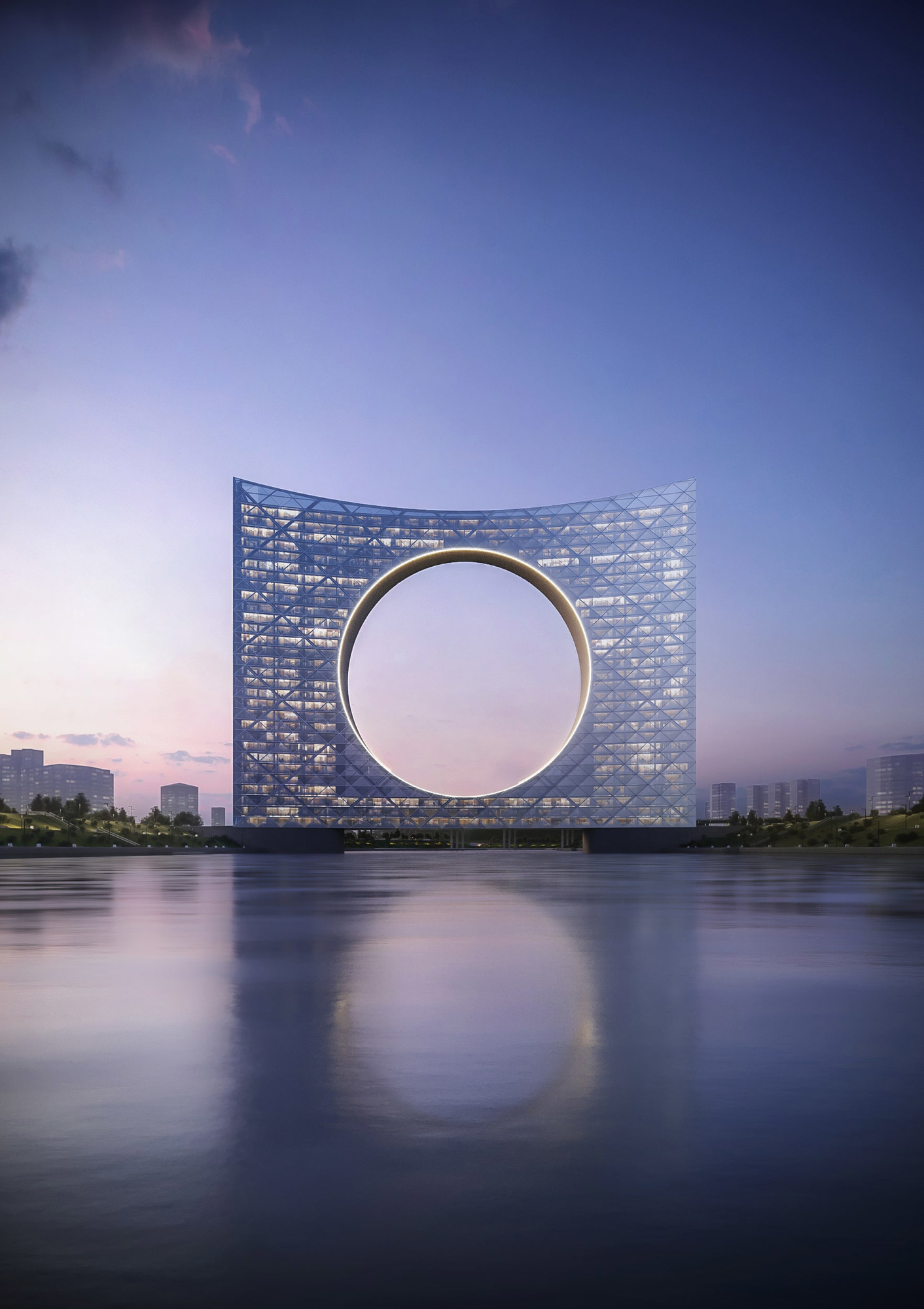 To be built across the Ishim River, with the lower level becoming a public pedestrian and cyclist bridge, the 75,000m2 building would contain a two-storey-high shopping mall, as well as luxury flats and offices. The building would be topped by a public roof terrace, which would offer views across Nursultan. 
While inspired by the sun on the country's flag, the hole also allows for views of the palace from the nearby highway.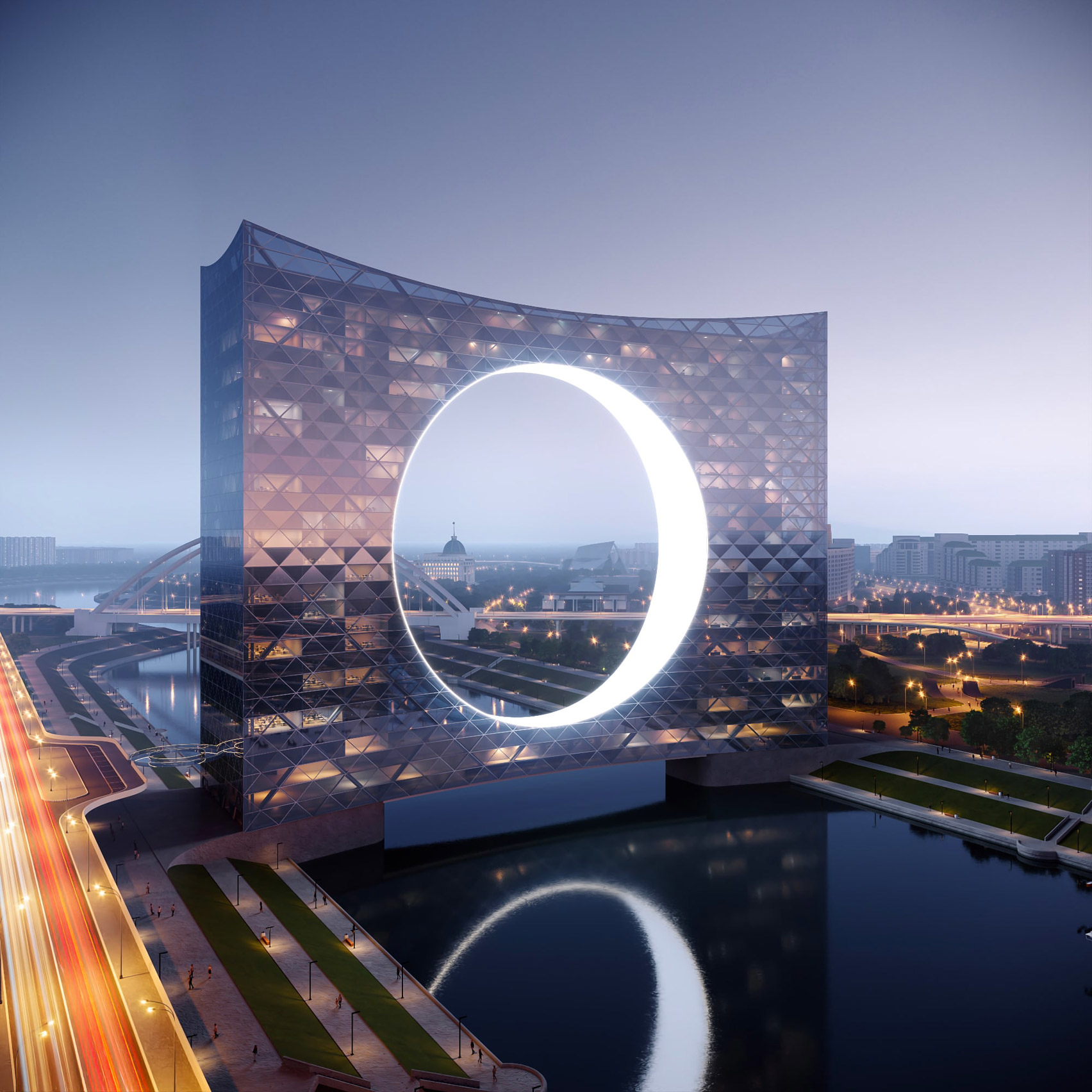 "The building is strategically positioned on the view line between the main highway and the palace, so [for those] driving on the highway [it does] not block the view of the Presidential Palace," Vladimir Konovalov of Fundamental Architects said.
He added, "It is still visible though a circle opening in the tower, which represents the sun – an important symbol in Kazakh culture and tradition."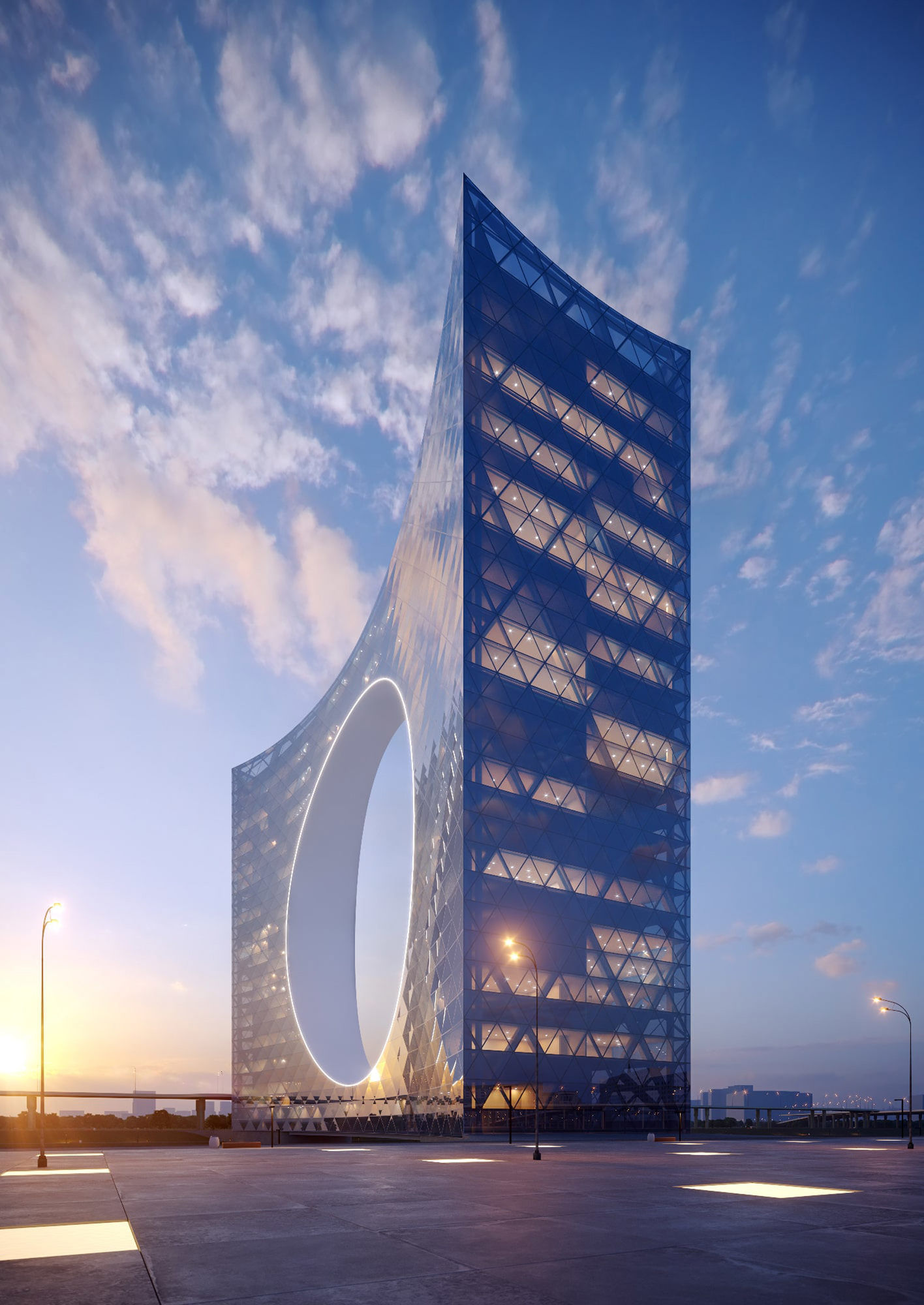 The architect further explained that the pedestrian bridge would provide the city with a "much needed connection" between the two parks that are located on both sides of the river. 
Fundamental Architects and Omega Render have designed the Tower of the Sun to meet near net-zero energy requirements: part of the plan calls for the narrowing of the river that runs under the building so that it can be used to generate hydroelectric power.