Foster + Partners-designed railway stations in Saudi Arabia reach completion
Foster + Partners has completed a series of railway stations across Saudi Arabia, connected by the 450km Haramain high-speed rail line. 
Located in the kingdom's cities of Mecca, Medina, Jeddah and King Abdullah Economic City, the stations are "conceived as gateways to each city" and were inspired by the architectural traditions of the region, the architects said. Each station provides a shaded retreat to the millions of commuters expected to use the transport system while, together, they form the country's new infrastructural spine.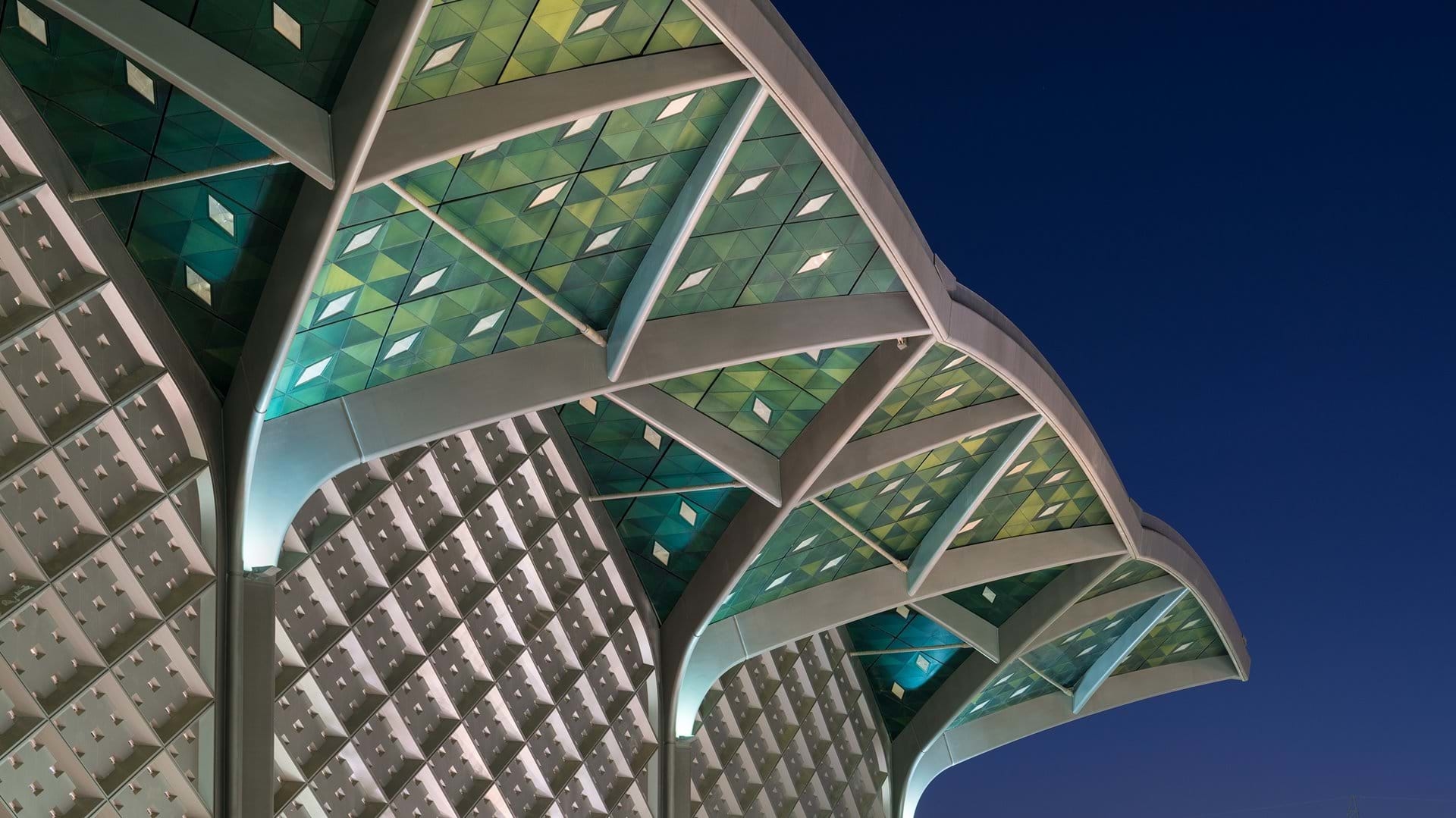 "The designs of the new stations focus on passenger comfort," said Luke Fox, head of studio at Foster + Partners, "while building on the sense of excitement and wonder that is inextricably linked to the idea of travel."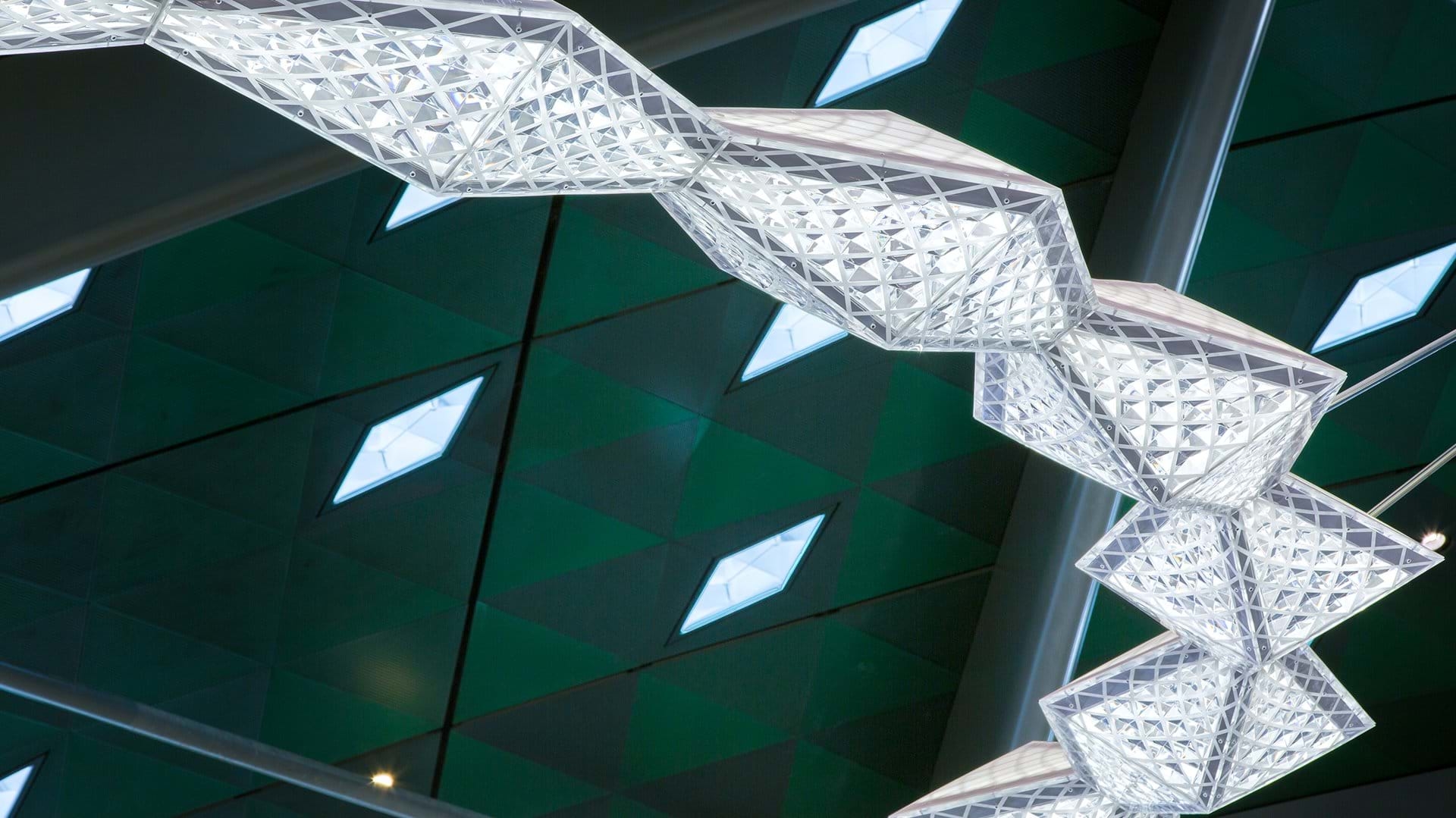 The stations are built using a modular approach, and common elements can be found throughout all four including the integration of steel columns and arches, which form freestanding structural trees that are repeated on a square grid. Inspired by the colonnades found in traditional buildings throughout the GCC, these 'trees' form a flexible vaulted roof.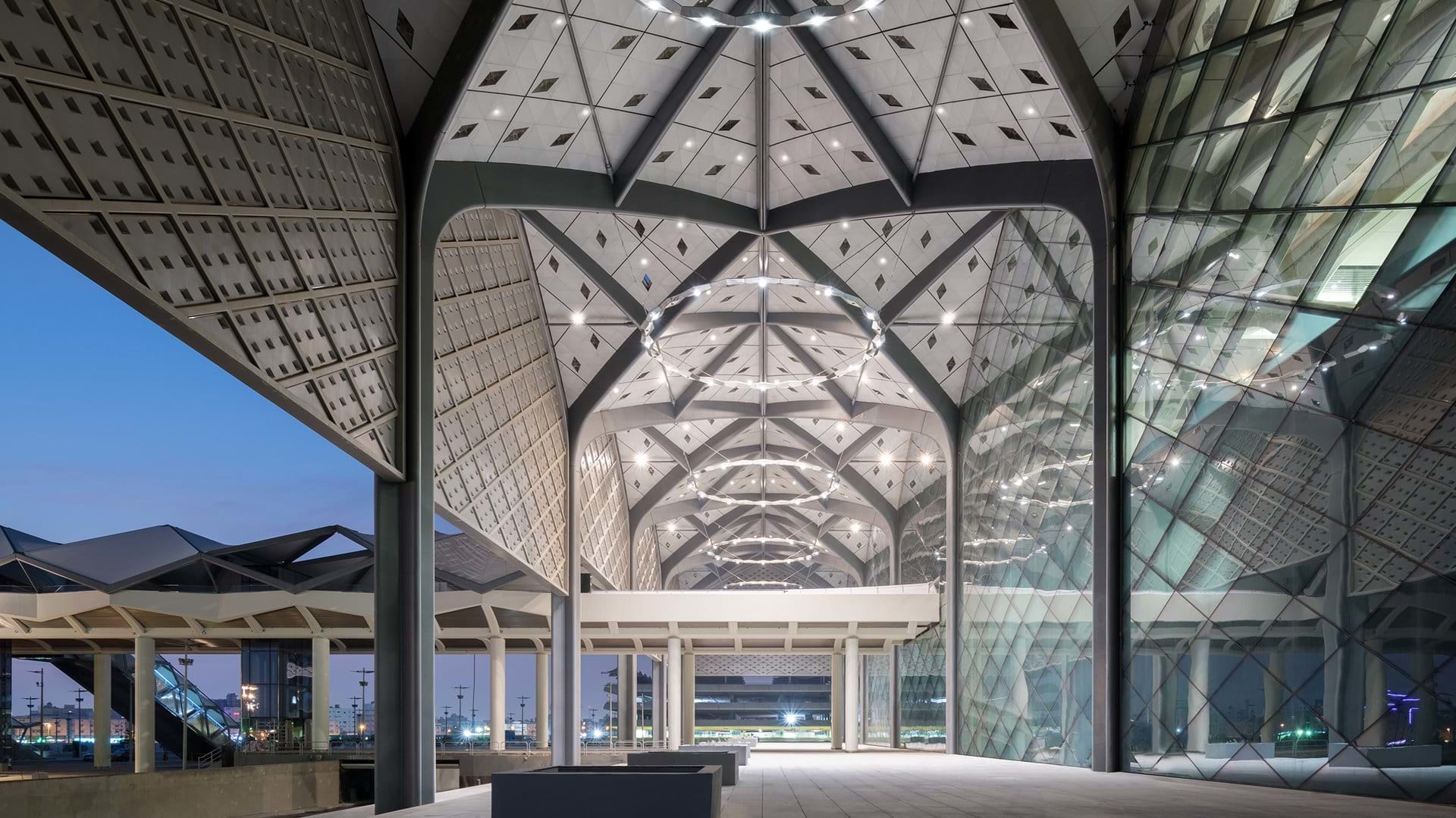 Designed to serve up to 20,000 passengers per hour, the stations' designs also feature a spatial arrangement that follows the direction of travel, helping passengers navigate the stations intuitively. There are few level changes, said the architects, while the interior spaces provide respite from the summer climate.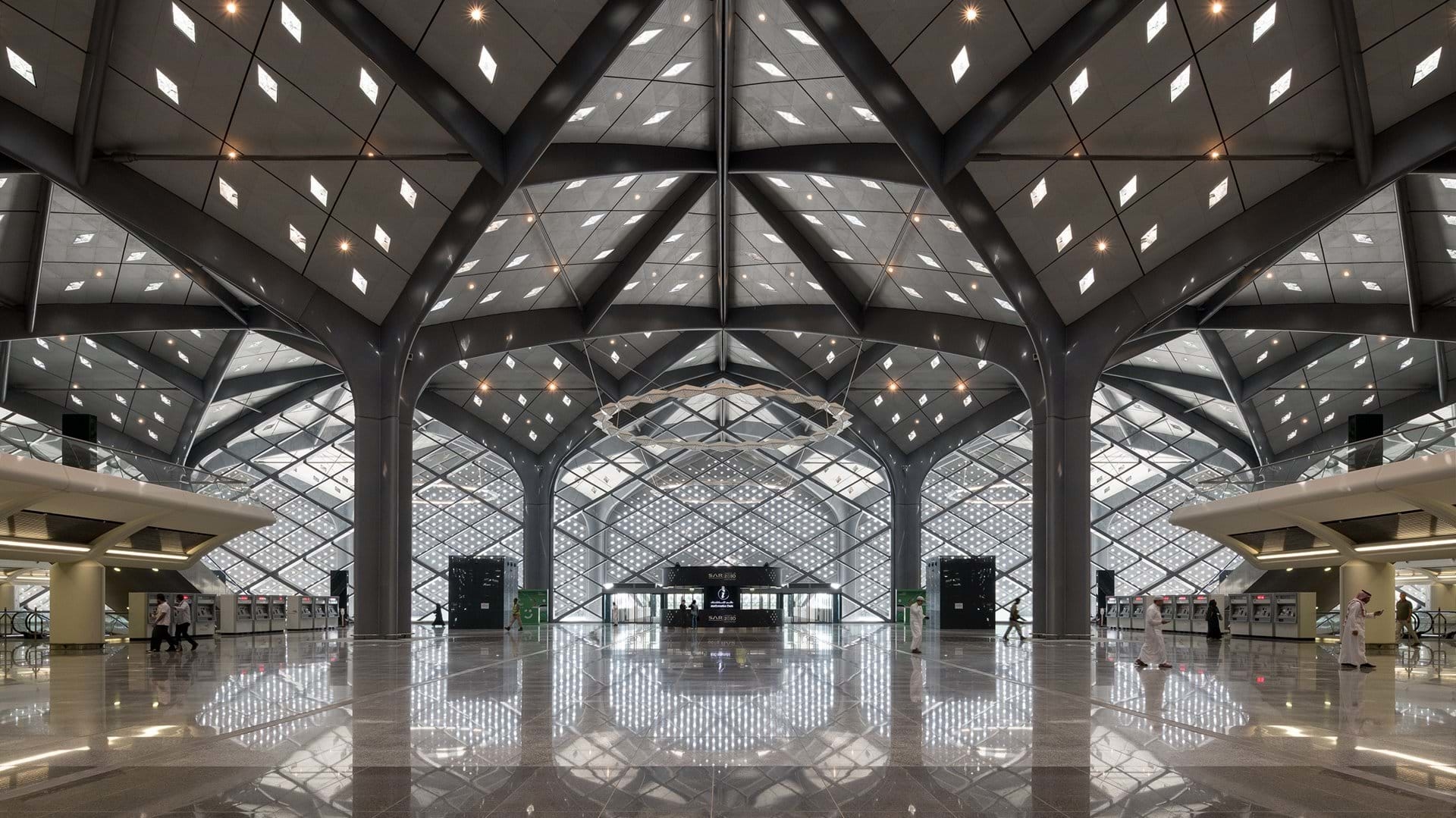 Additionally, the vaulted roof and walls contain small openings that allow daylight into the concourse level, while blocking the impact of direct sunlight.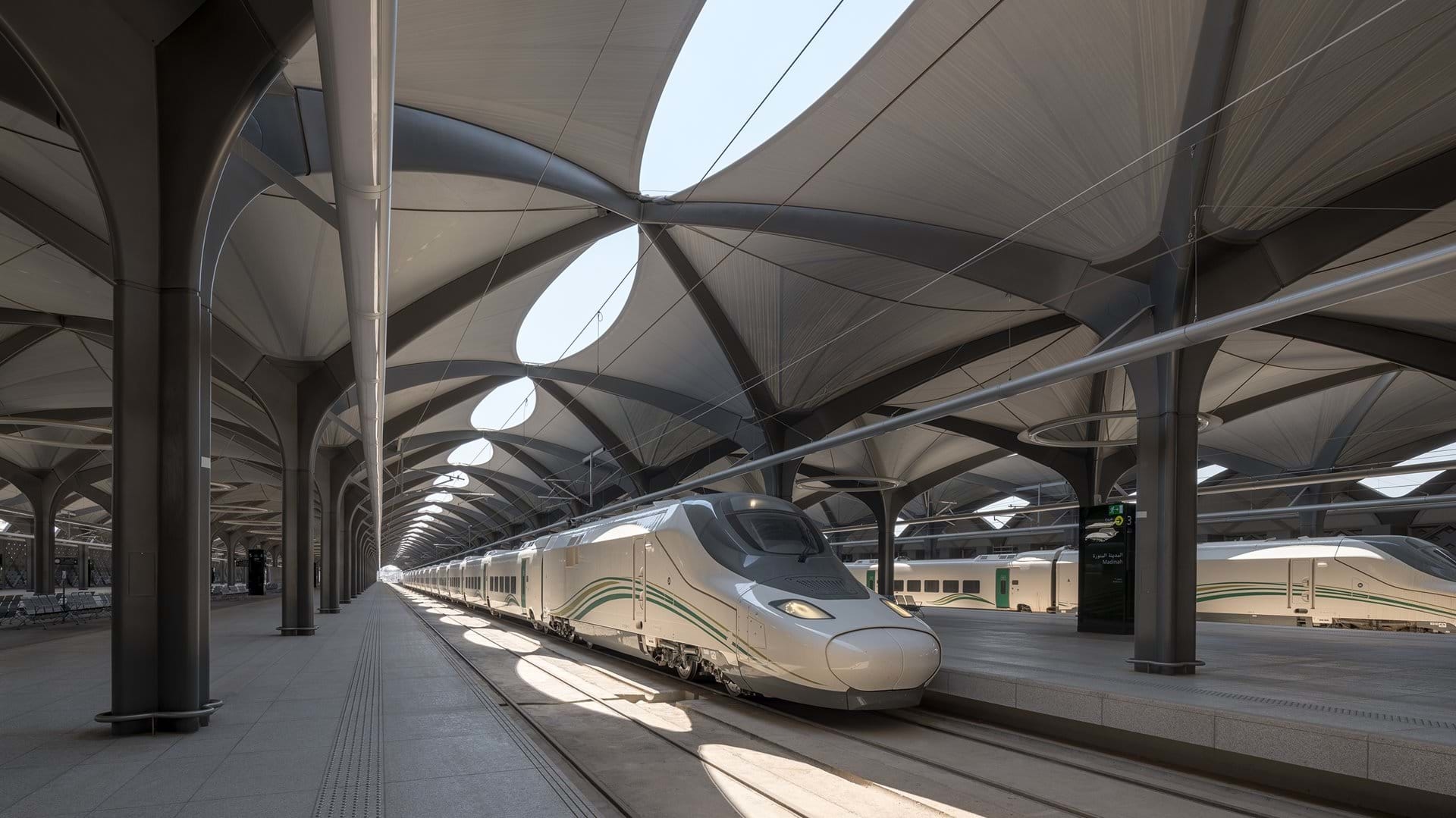 "We have designed all four stations, resulting in a consistent approach and intuitive wayfinding strategy throughout the network," said Foster + Partners senior partner Angus Campbell.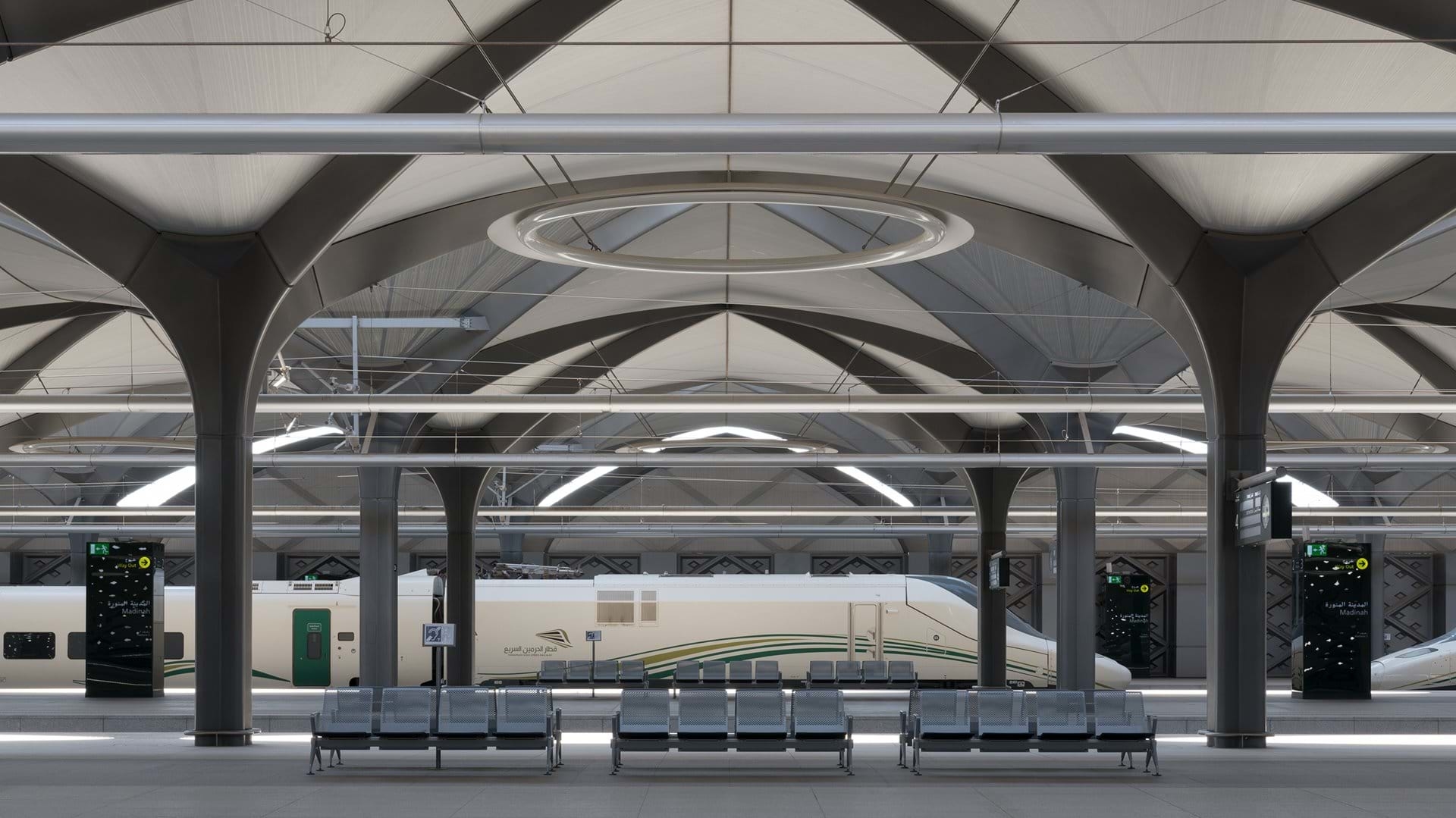 He added, "The stations are based on a common 27-metre-square module containing the roof, concourse and platform, which is flexible enough to be reconfigured for both through- and terminus stations, while also making it possible to extend the stations in response to changing passenger requirements."