Melkan Gursel and Murat Tabanlioglu share their vision behind their award-winning Turkish practice
Tabanlioglu Architects is arguably the most recognisable architecture firm from Turkey, thanks to the multiple awards it has won, including Middle East Architect Awards' Large Firm of the Year and Architect of the Year (jointly won by the firm's heads) in 2018, as well as its many offices from Istanbul to Dubai to New York.
Numbering at 150 architects – 60 percent of which are female – across its four offices, the practice is run by Melkan Gursel and Murat Tabanlioglu, son of Hayati Tabanlioglu, who worked as an architect from 1957 to 1992. While both are incredibly successful in their own right – Gursel has graced a number of power lists while Tabanlioglu has served on Aga Khan Award jury panels – together, their combined vision emboldens their staff's work dynamic, and leads the firm from strength to strength. In addition to their recognitions from Middle East Architect, Tabanlioglu Architects ranked 63 on BD World Architecture's 'Top 100' list in 2017.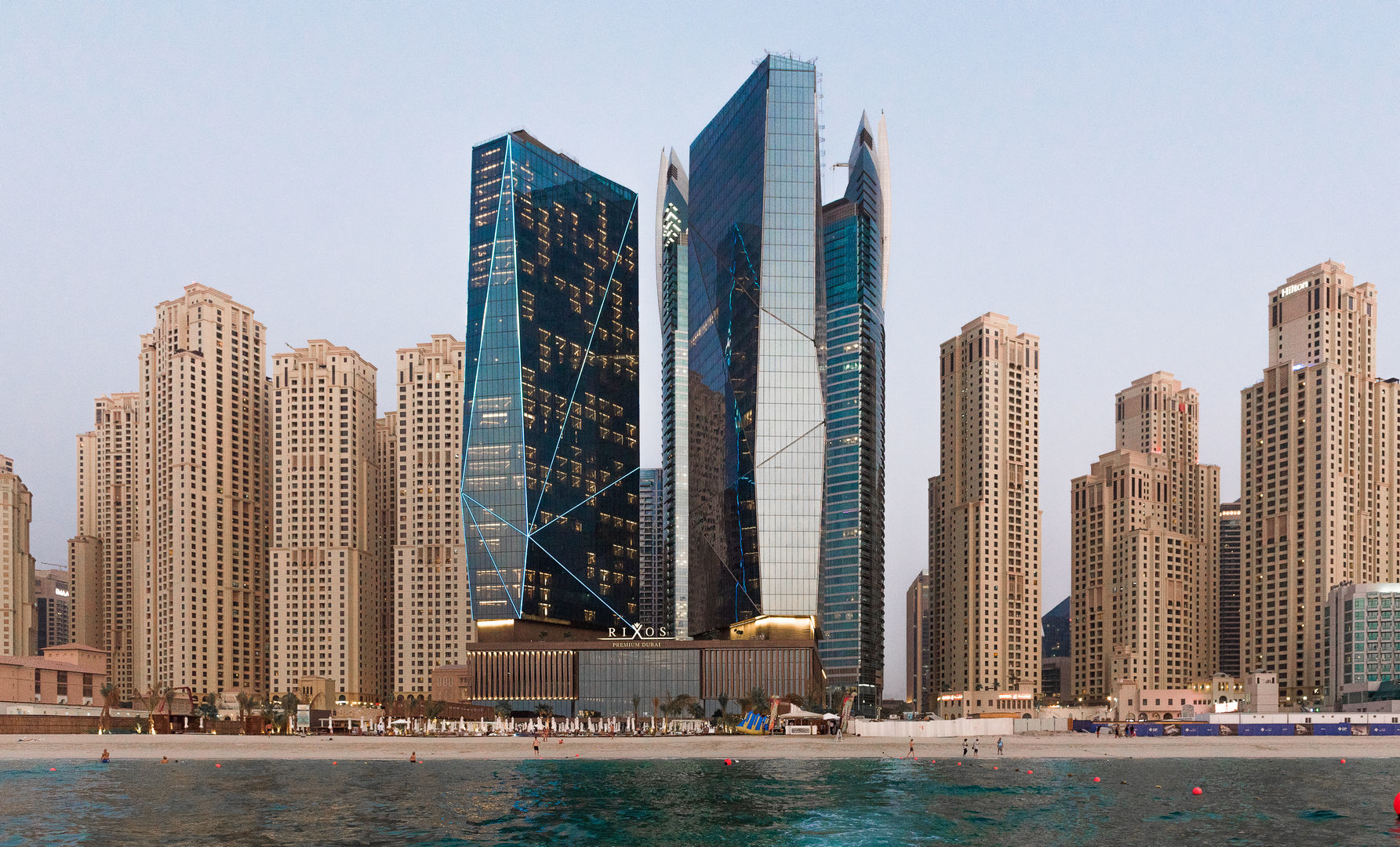 Gursel and Tabanlioglu assert that they work on each project from concept to completion, as well as analyse market opportunities and gauge business endeavours as a team. In carrying on Hayati's legacy, who greatly contributed to Turkey's urban environment development with projects such as the Ataturk Culture Centre, the Ataturk International Airport, Galleria Shopping Mall and Atakoy Tourism Complex, Tabanlioglu Architects continues to implement the founding father's principles.
"The firm's experience in the modernisation of Turkey over the last 50 years, which started with the architectural method of [my father], underline the practice's systematic engagement with contemporary architecture," said Tabanlioglu.
"Hayati's methodology showed a kind of modernism at work in the application of modern architecture for non-western contexts in the 20th century. His systematic method in architecture opened the parameters of the contemporary, fluid, social dynamics of society as a transformation of space and operational field," he added. "As the second generation, we follow his approach but adapt it for the 21st century."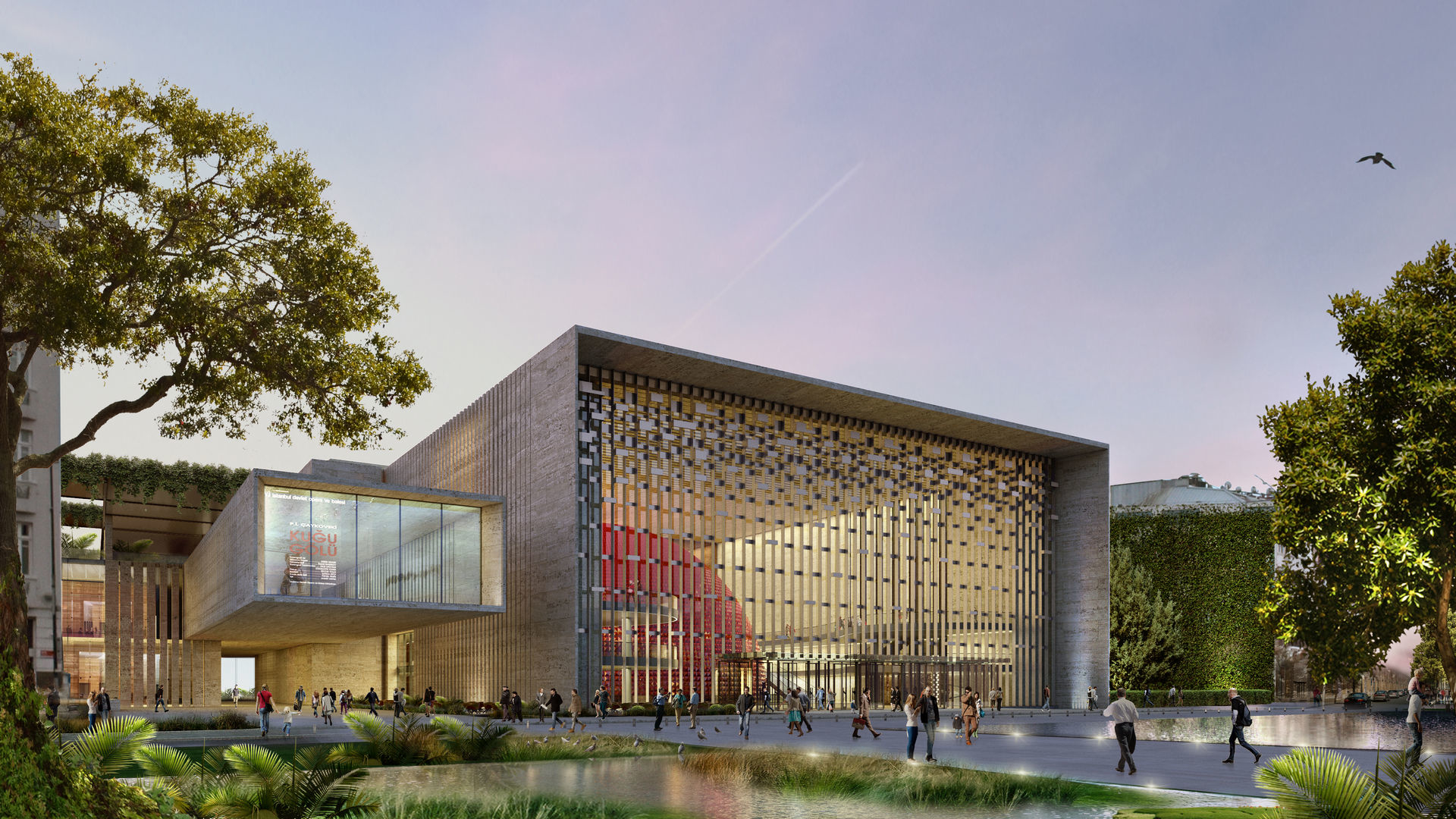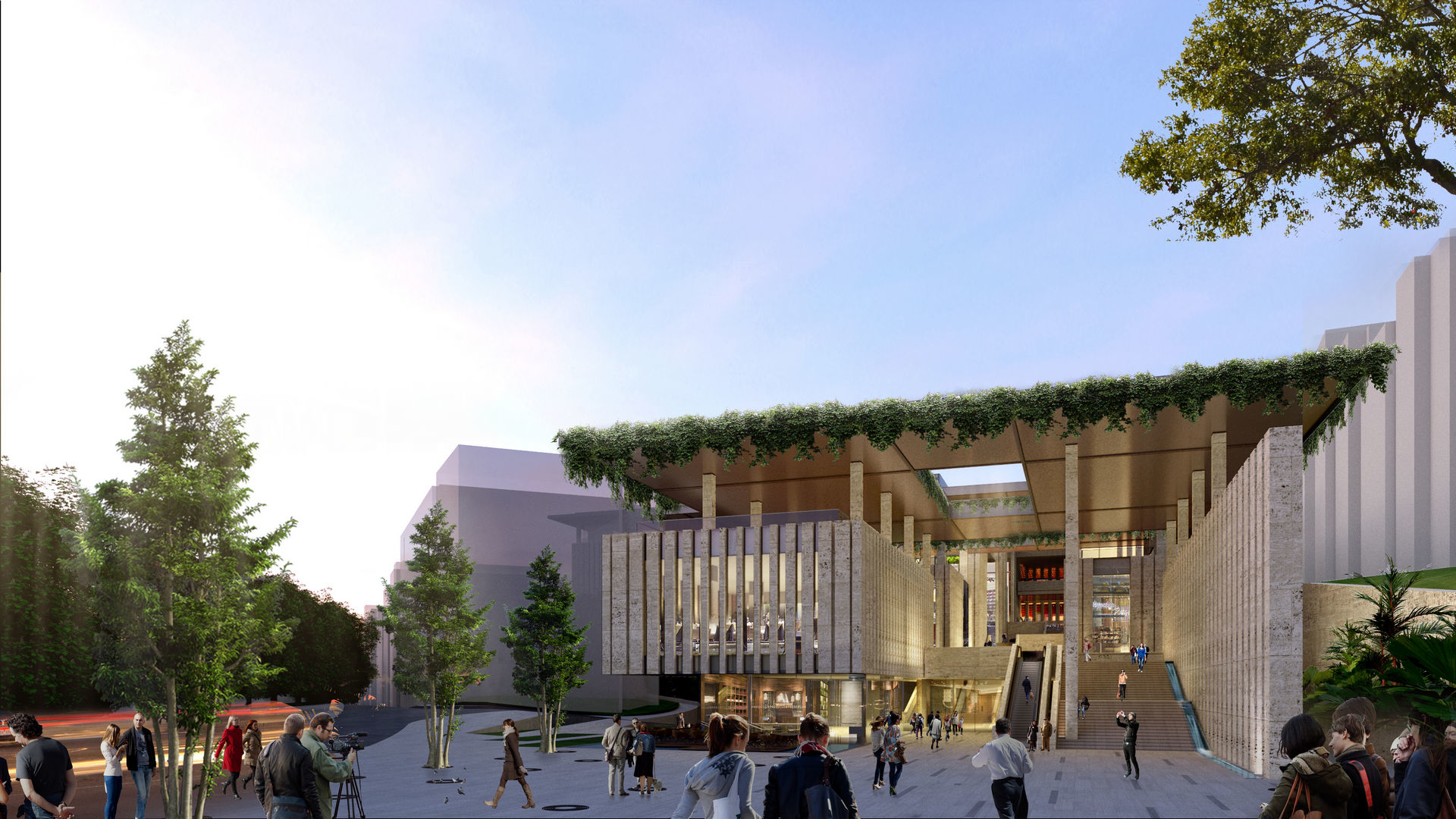 Driven by a systematic and rationalist approach to planning and architecture, arrived at through research and a knowledge-based process, Tabanlioglu Architects refrains from fetishising form. Rather, it plans and organises
strategies that allow for multiple concepts that reflect everyday human expression, transforming them into contemporary spaces.
Gursel and Tabanlioglu promote communication and cooperation among their employees. The office, said Gursel, runs on a time-efficient method of knowledge-exchange and fluid team work.
"Our guidelines encourage our architects to learn from each other's experience," she said, "and benefit each other's solutions, which saves time and resources. We also push the team to be rational and novel at the same time – to imagine the future while respecting the existing traces of the past."
At the moment, Tabanlioglu Architects has delivered more than 80 built projects and countless more concept designs across sectors and scales, from residential to cultural, office to mixed-use. In the Arab world, its first completed project was Al-Fattan Crystal Towers in Dubai. The firm has also worked on many more designs for the UAE (and elsewhere in the GCC), including an urban realm project in Dubai's Design District, a retail promenade for Emaar, Dubai Creek Harbour Mosque, and the Mina Fish Market in Abu Dhabi.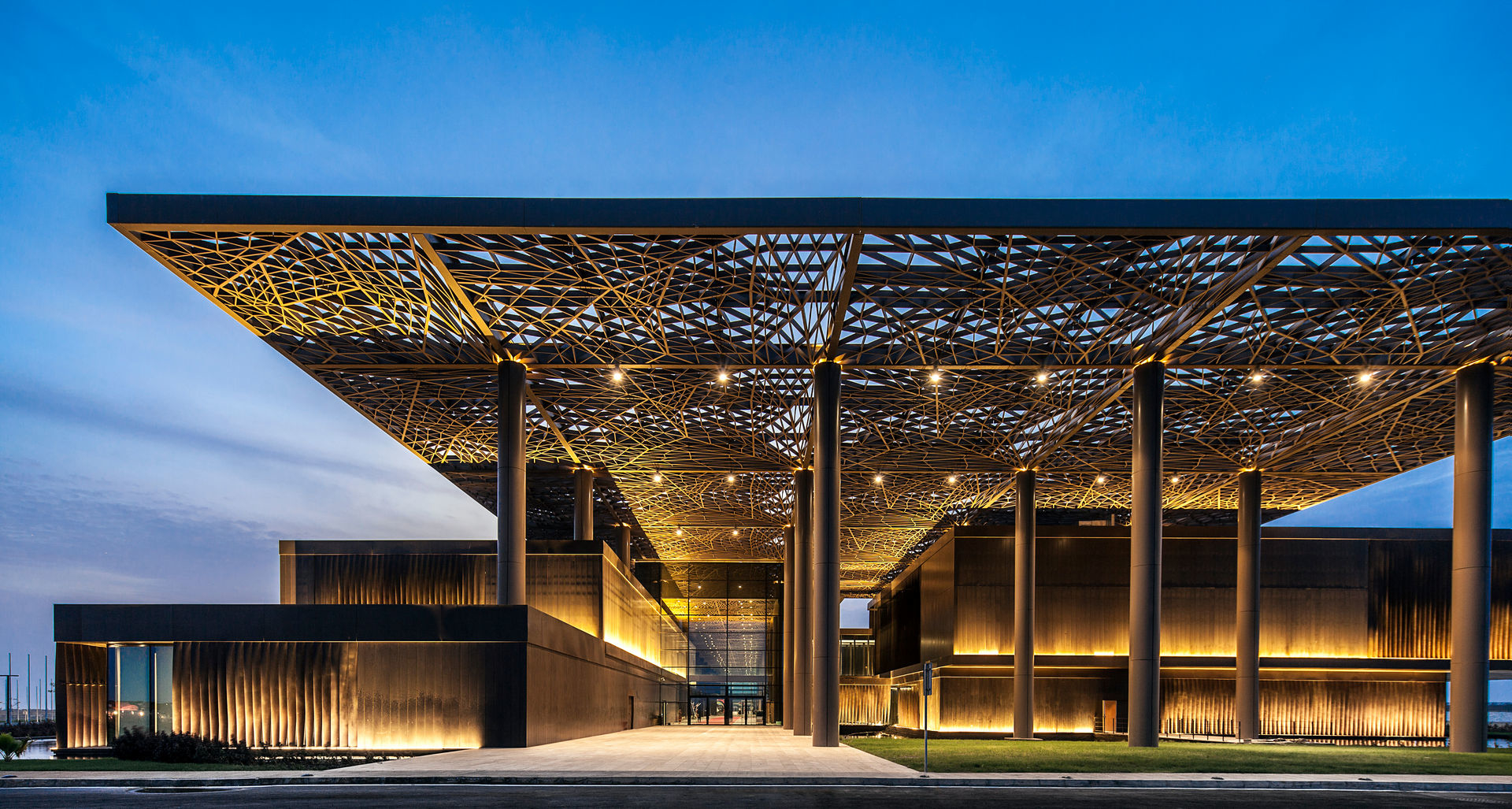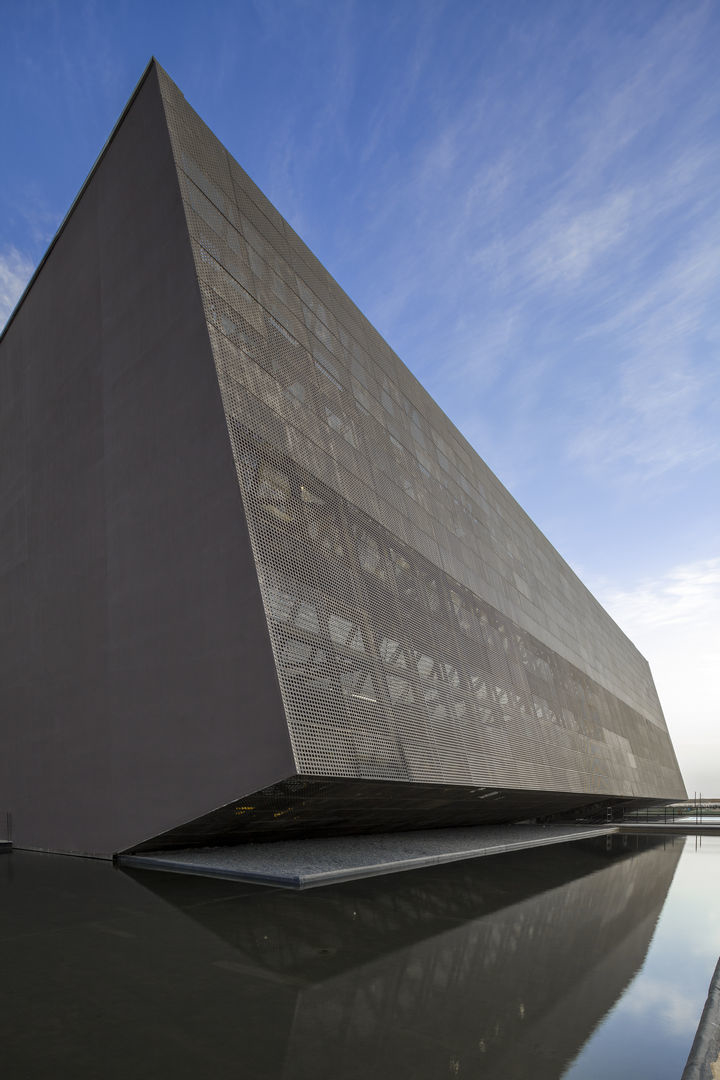 According to Gursel, entering markets like the UAE, which offer plenty of opportunity, should be treated sensitively.
"Many cities in the GCC assert great demand for their urban development," she said. "This creates a valuable medium for architecture and urban design. We are willing to be a part of it and contribute to it.
"Yet, not every company should locate to 'opportunity regions'; rather, only those that can truly contribute and that know the geography, people, behavioural patterns, social ways and production attitudes – they will be successful in and beneficial for that place."
In addition to architecture, Tabanlioglu Architects offers interior design services and urban planning. Its ongoing work includes the reconstruction of the Ataturk Cultural Centre in Istanbul (originally built by Hayati), a residential project in Bodrum, a masterplan for Halic Shipyards, a stadium in Kosova, and many others.
According to Gursel and Tabanlioglu, the firm aims to develop innovative, efficient and economically viable design alternatives that consider the uniqueness of a project's place and the individuality of its requirements. Such principles are reflected in the firm's work, and are largely why the firm continues to gain recognition – most recently, a Tabanlioglu-led renovated library in Istanbul was nominated for an Aga Khan Award for Architecture.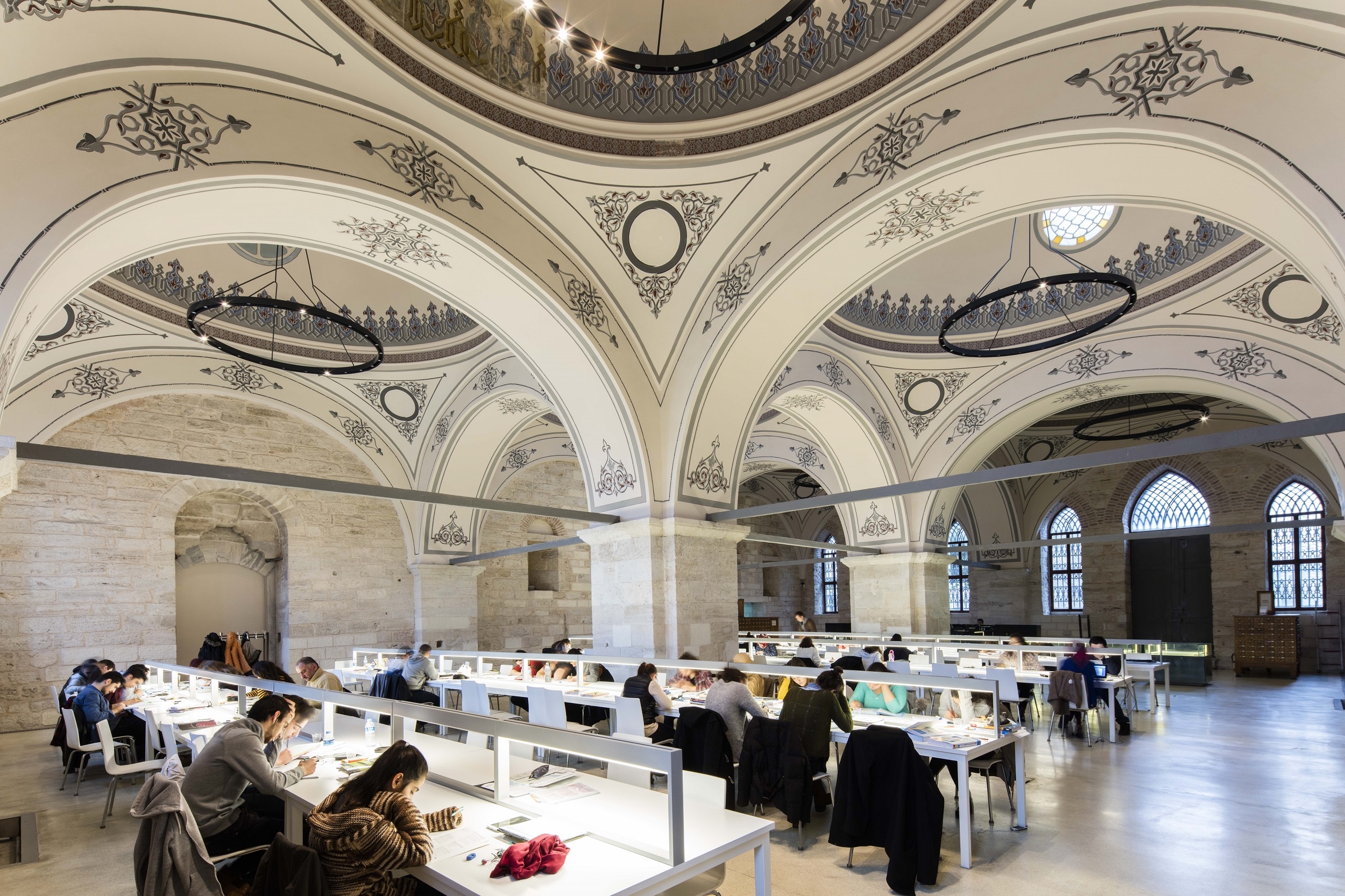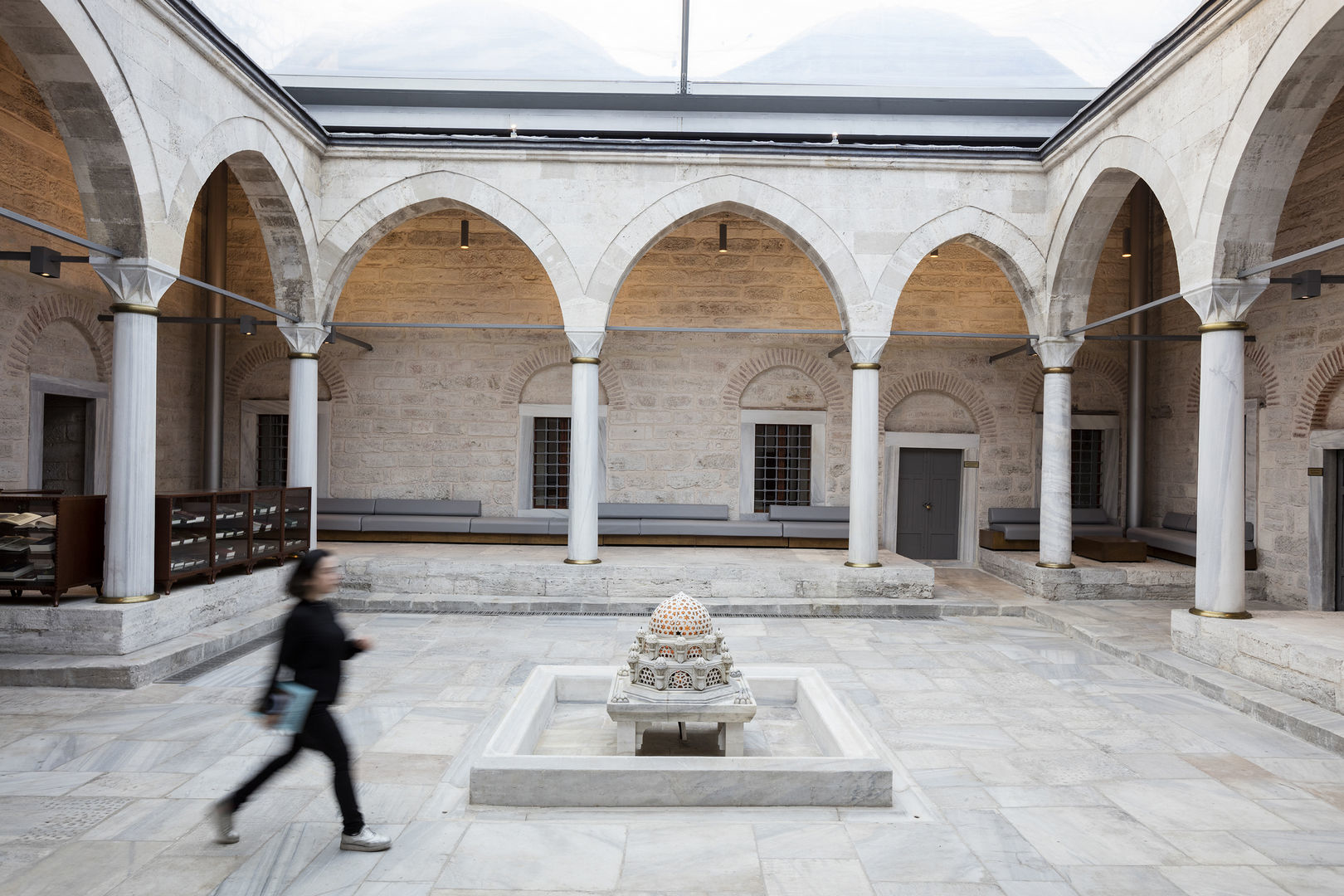 The library stands as a great example of how the practice approaches its projects, as the team's modus operandi began with reviewing the site, the project's function and learning about the community the project would cater to.
It then determined a sensitive path forward that involved the reorganisation of the interior and careful restoration of the building's fabric, particularly its prominent multi-domed roof.
The architects' aim was to respect what was already there, they said, while contributing to the positive experience of those using the space and not overwhelming the contents of the library, which include precious, aged manuscripts.
"To indicate the marks of the past and the layers of the modern [era], we [marry] state-of-the-art technology with traditional materials and methods," said Tabanlioglu. "Moreover, including art in an architectural project is always a strong tool to describe 'time' and 'timelessness'."
"Run-of-the-mill, mediocre projects may be usable, but they are not what people deserve," added Gursel. "In the global world, we have the tools and information to design for a better and happier life for all."