Cairo urban regeneration concept proposed by Dubai-based architects
A group of Dubai-based architects have proposed an urban regeneration scheme for Cairo, Egypt centred on the restoration of the city's ancient aqueduct Magra Al Ayoun. 
Developed by Islam El Mashtooly, Mouaz Abouzaid, Steven Velegrinis, Drew Gilbert and Abdelrahman Magdy, the project, called 'LifeLines', is a multi-tiered regeneration concept that consists of the restored aqueduct, a museum, a linear park that connects the new site to the nearby existing mosque and the construction of several mosques, residential and office buildings.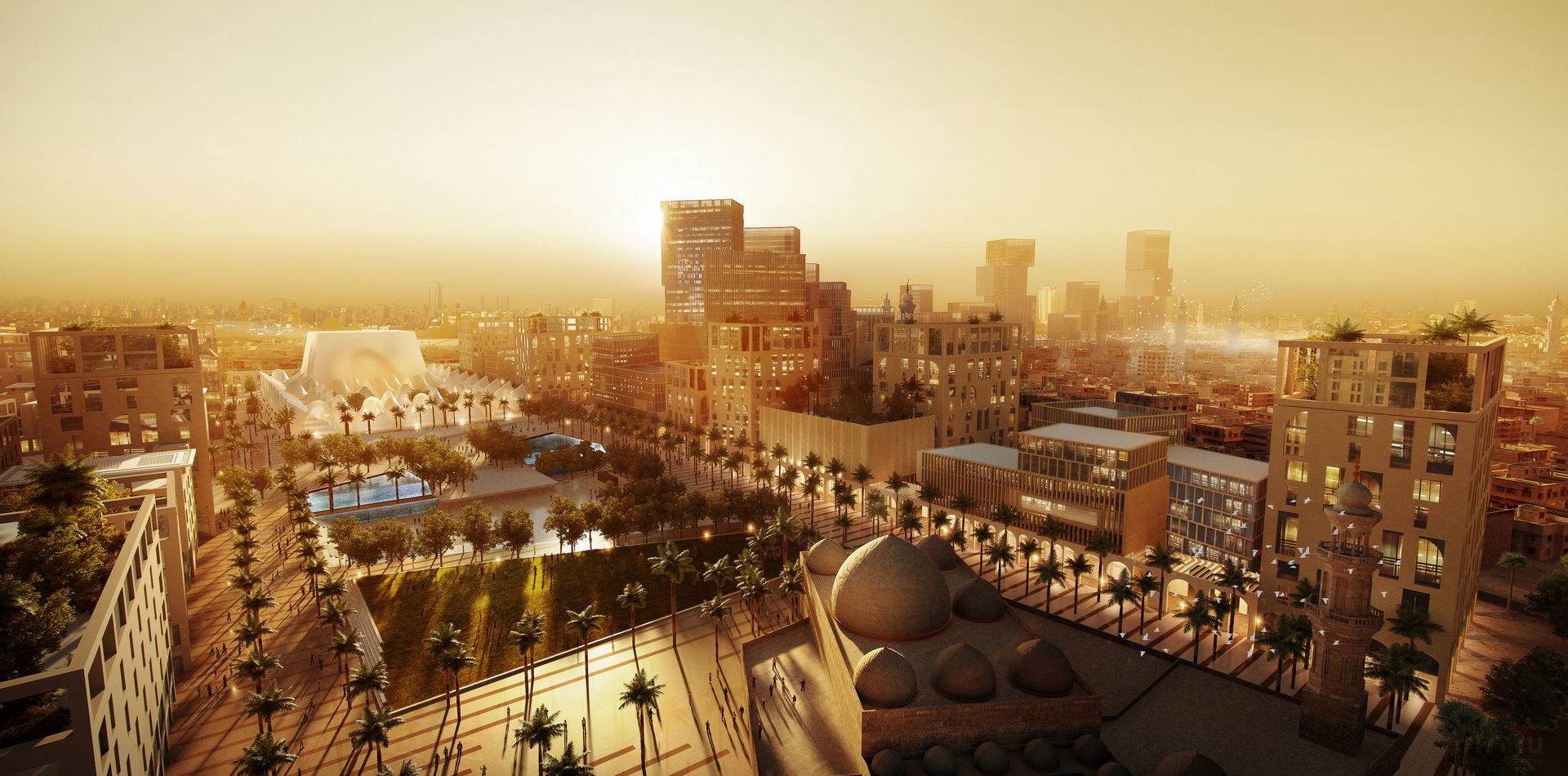 Intending to connect people with water through a series of lines and pathways that are laid over the city, LifeLines also incorporates tightly massed courtyards that repeat the grain size of the surrounding city.
These courtyards form metabolic cells that are connected by tree-lined pedestrian pathways, said the architects, which unify the district.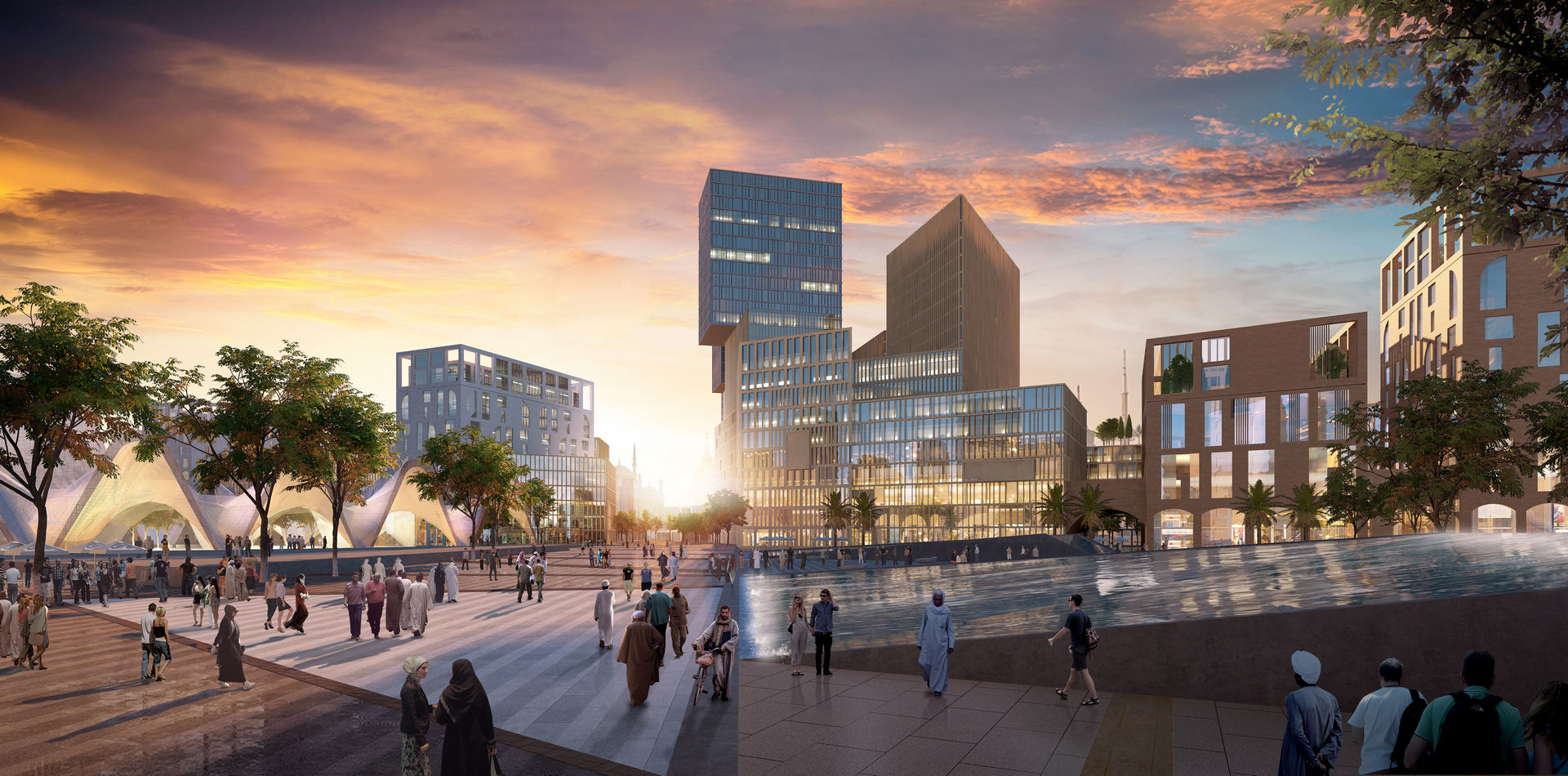 "The buildings are defined by the metabolic life of materials," said the architects. "All [of] the towers are built from cross laminated timber construction from sustainably farmed timber plantations in the Nile Valley.
"Energy and water harvested on site and provide a minimum of 25 percent of the district's requirements. Energy is harvested through building integrated photovoltaic windows (BIPV) and water is harvested both from the aqueduct and through atmospheric water harvesting equipment on all roofs."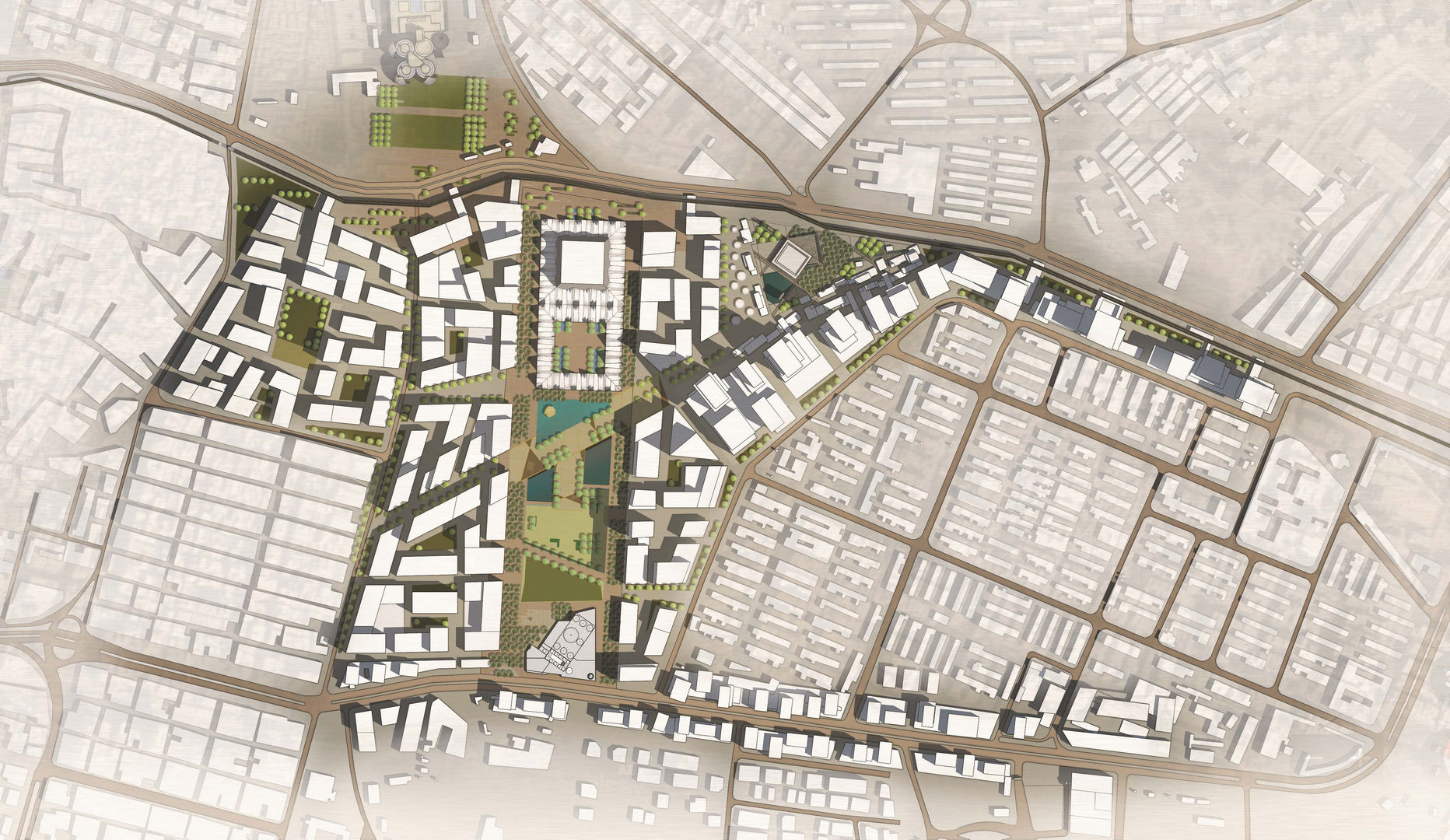 In furthering the project's self-sustenance, the parks are landscaped to be "multi-culture oases" that can provide food all year, and in each subdistrict, one building will designate 6,000m2 of space for vertical farming.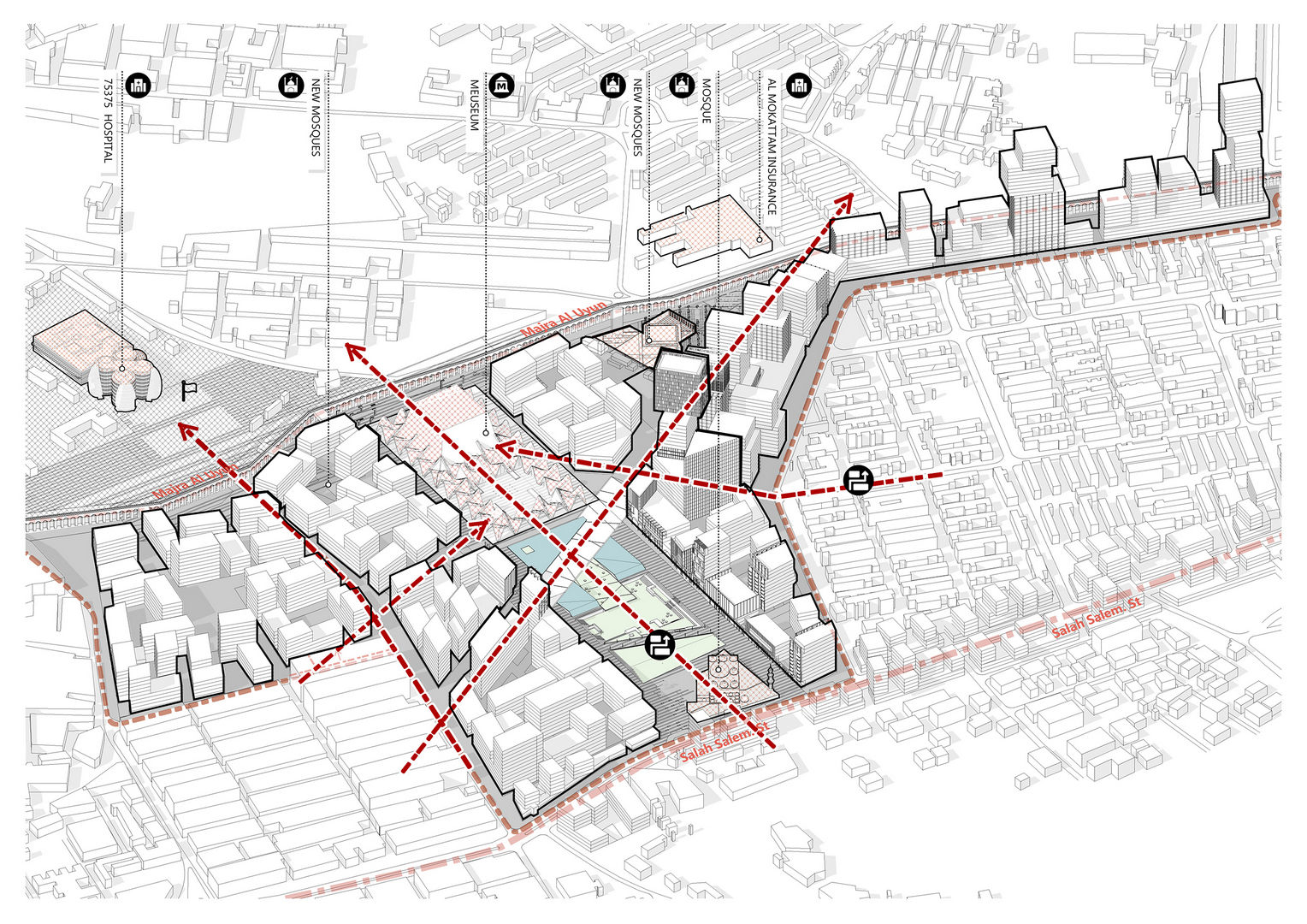 "The aim is to provide all the plant-based food required to feed the residents on site," said the architects. "We aim to ensure that Magra Al Ayoun shows the future of Cairo while honouring its past."