Jamal Badran: The son of a renowned architect makes a name for himself
Coming from a long line of well-known artists and architects leaves very little room for error, especially if you find yourself entering a creative field. The pressure of measuring up to the achievements of those before you can make or break your ambitions and successes. And particularly when entering the same profession as your relatives, this pressure is magnified – colleagues, clients and peers observe you
using a set of standards that few others are measured against.
This is the case for Palestinian-Jordanian architect Jamal Badran, founder of Badran Design Studio and son of renowned, award-winning architect Dr Rasem Badran, founder of Dar Al-Omran. Though no one told Jamal to study architecture, the father-son bond, built over hours spent painting landscapes, sketching buildings and debating over architectural principles, influenced young Badran to follow in his father's footsteps – only rather than stepping in the exact same spots, Jamal veered to the side ever so slightly.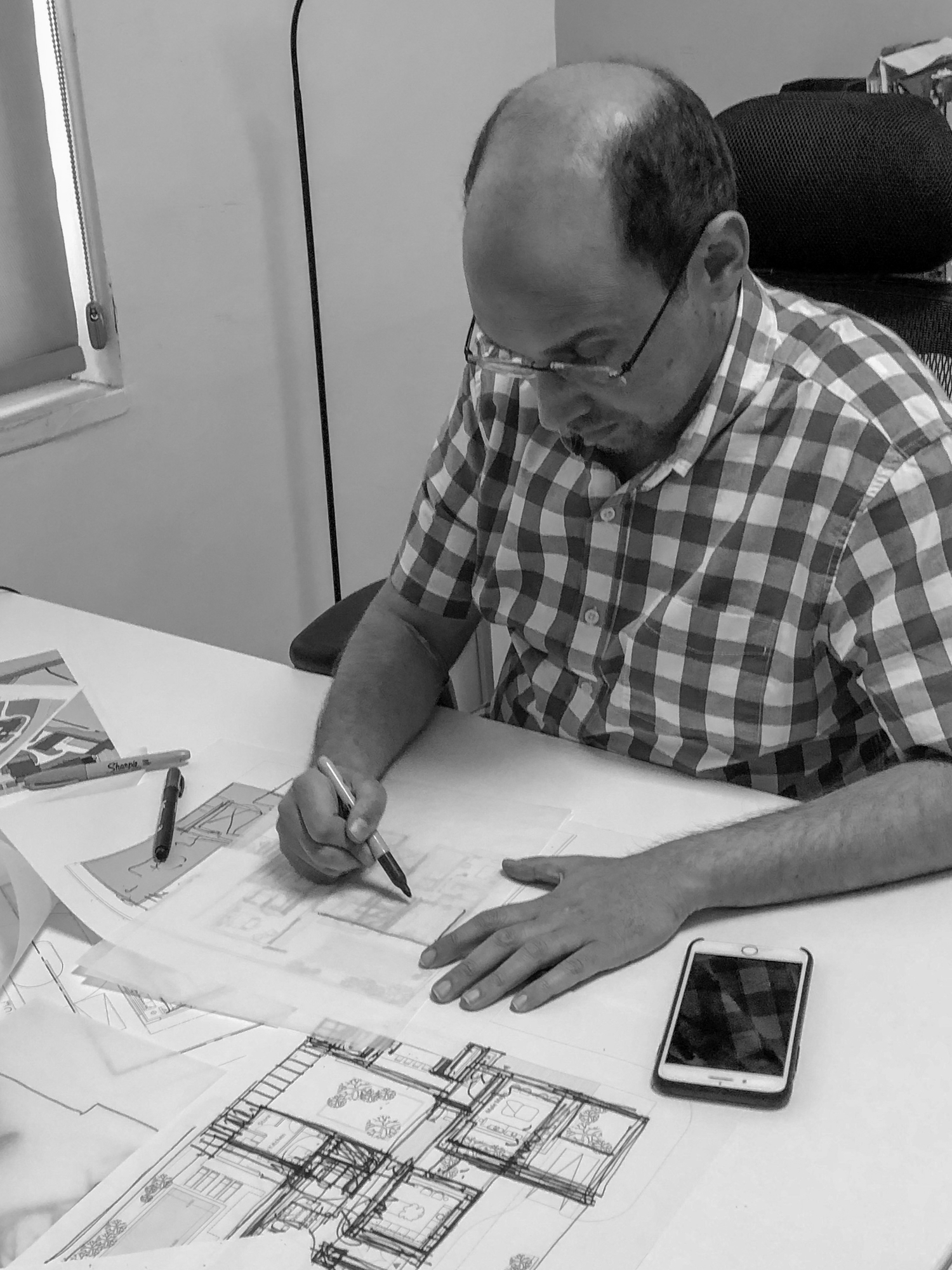 Jamal's studied deviation from his father – architecturally, professionally and personally – reveals itself in different ways. Having graduated from the Bartlett School of Architecture in 2004, Jamal joined his father's office for three years. While he gained plenty of experience and went through a number of growing pains, Jamal would leave Dar Al-Omran in 2007 and launch his own studio in Amman in 2008.
"I was at a crossroads," the young architect said. "I thought that this road was paved for me. I wasn't expecting to branch out from Dar Al-Omran, but over the years I felt that I needed to in order to grow.
"It wasn't easy. On the outside, people might say that I'm connected and will always be fine, but it's actually been very challenging. I've had to balance what people expect from Dr Rasem with what I am trying to do as someone who has, perhaps you can say, a more liberal approach."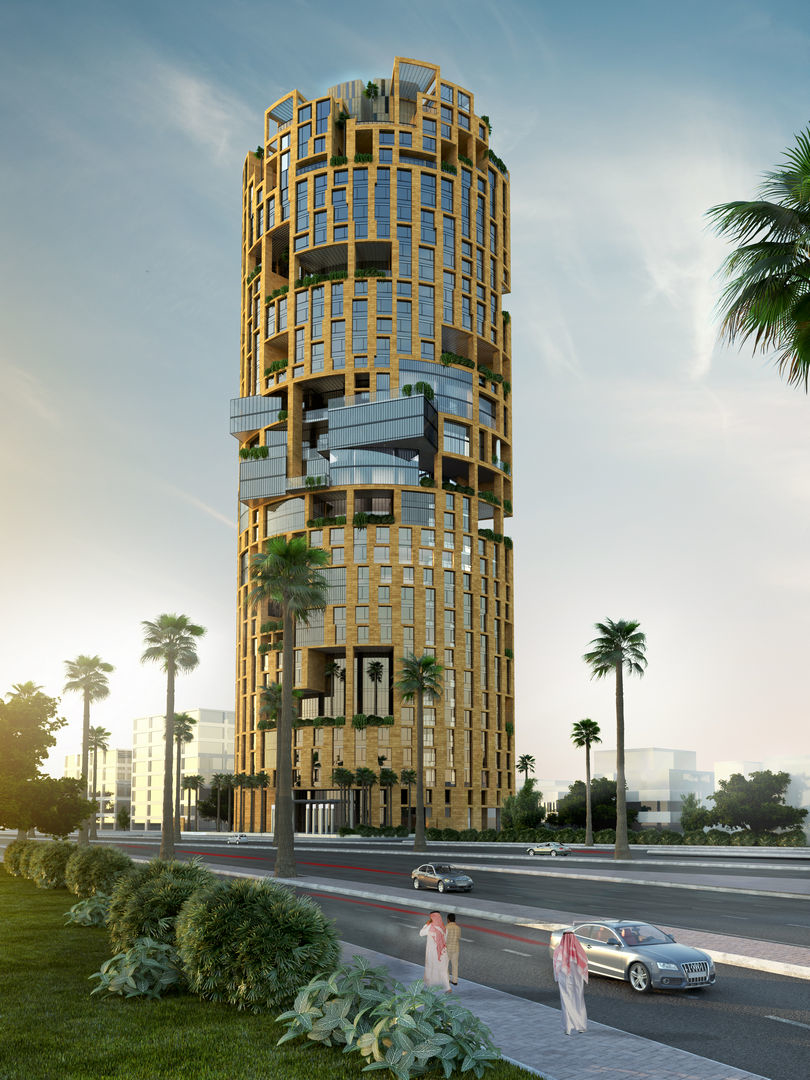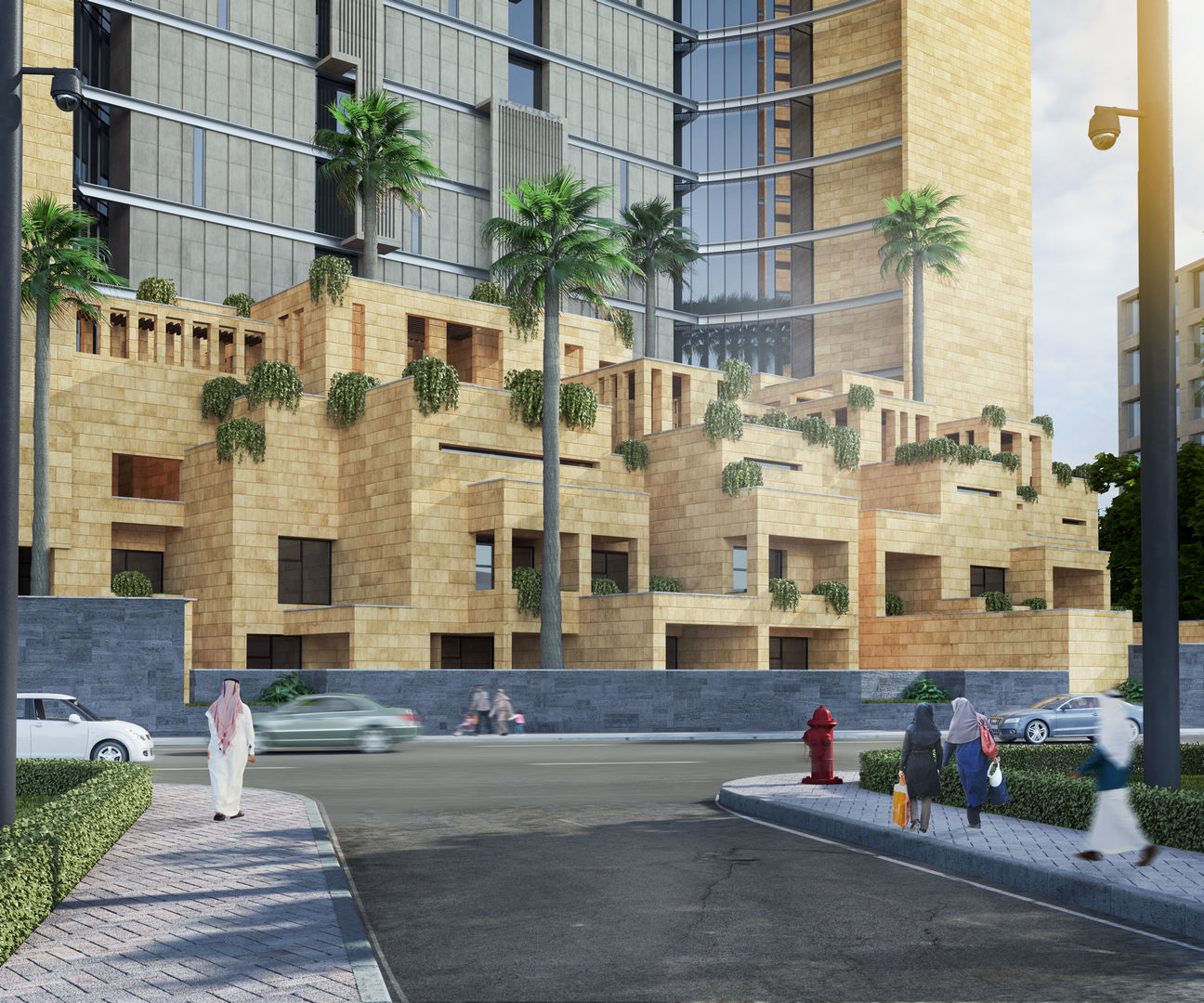 Architectural principles unite the father and son, and their various strengths help balance their professional dynamic. Often working in unison together on projects, their relationship leads to designs that are, at once, true to the Badrans' human-centric values, reflective of their exploratory dialogue between theory and practice, and interpretive of regional building techniques.
The work they create is a dialogue between two generations. It's neither too crazy nor too boring." - Farah Kaddoura
"You could say I'm the theorist, and he's the artist," said Jamal. "I come from a school that is a bit futuristic, that likes to think outside the box. Most of the architects that graduate from Bartlett go on to work with Zaha Hadid Architects or Studio Libeskind, and this made the relationship between me and my father interesting. He comes across as the wise man, and I come across as the rebel. We disagree sometimes, but this makes the product diverse.
"Although, funnily, over the years, the tables have turned – my father has become more of a modernist who wants to think outside the box, and I've become more grounded."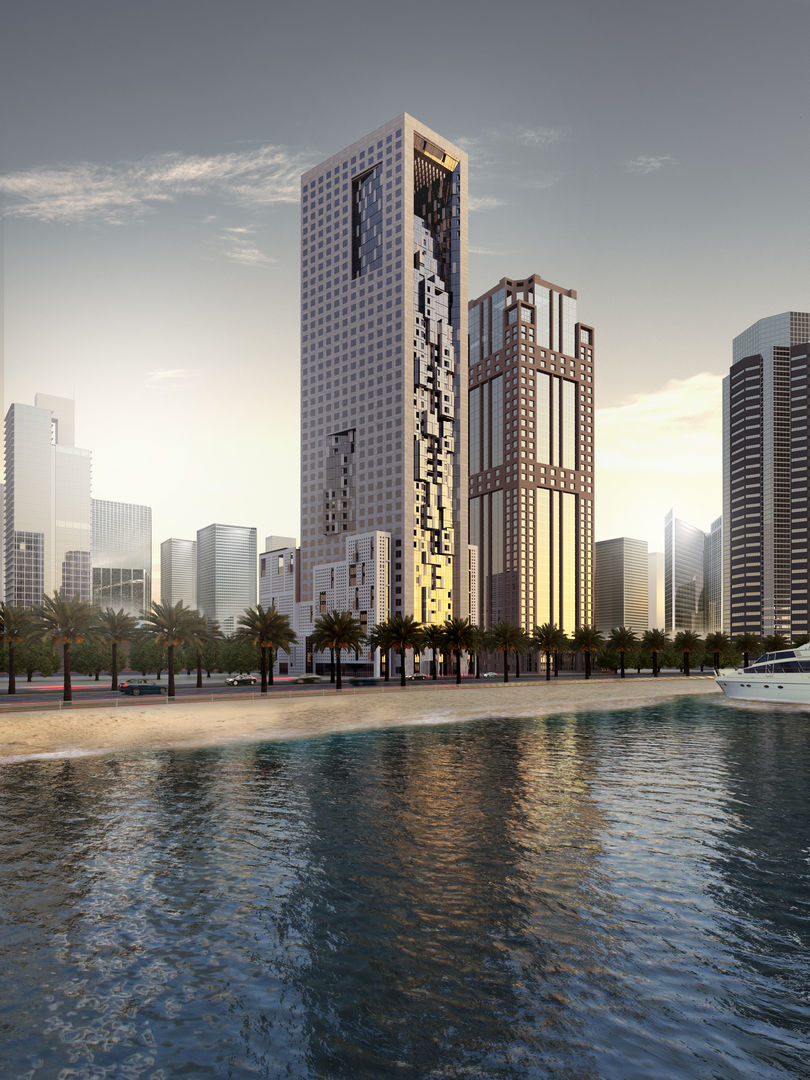 Since launching his practice more than 10 years ago, Jamal has delivered many designs for projects across the region, and further afield, including countries such as Saudi Arabia, Palestine, the UAE, Bahrain, Pakistan and Austria.
His first project, a masterplan in Karachi, Pakistan, reveals Jamal's attention to the urban fabric, void patterns and a simple geometry – influences, no doubt, carried over from his father. Paths between buildings are uninterrupted from one end of the site to the other, while the site itself follows a geometric shape.
"It was my first project, and I was still unaware of the technicalities, but this somehow made it creative, because amateurs come up with interesting ideas sometimes," Jamal said. "If you go by the book, you're going to be limited. There's an advantage to being an amateur. During this project, I was more of an artist and I was looking at it from an abstract point of view."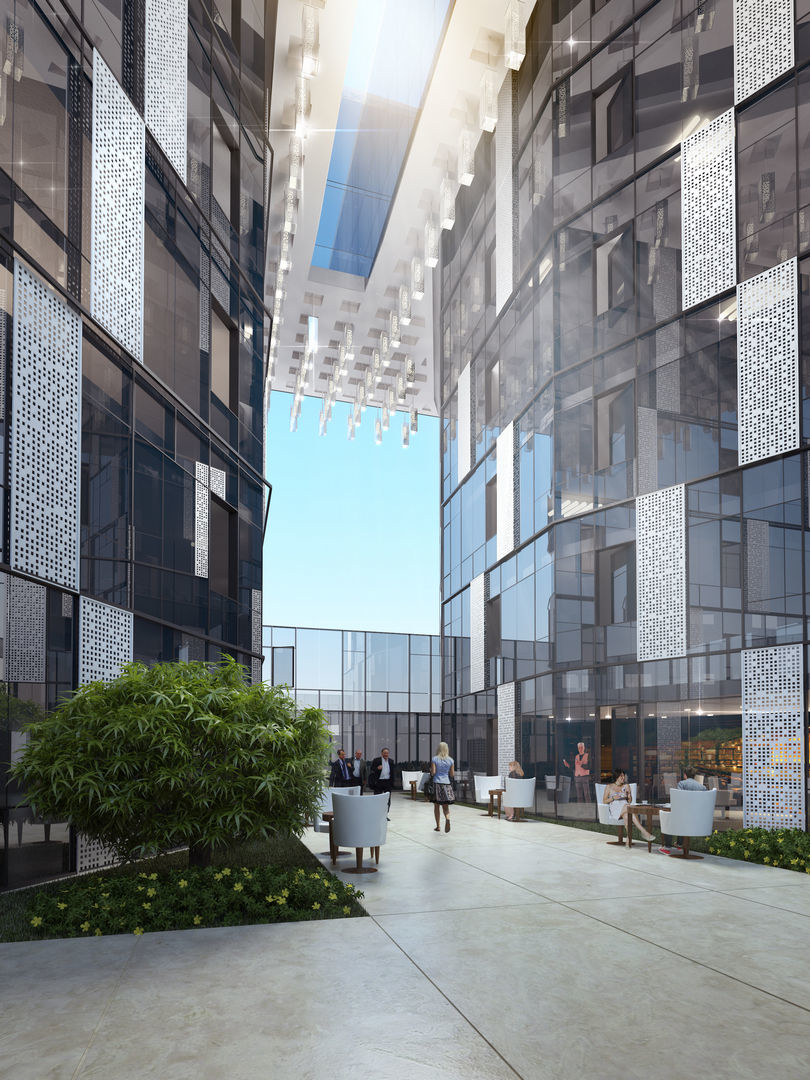 In 2009, Jamal took on a bigger project in Makkah, Saudi Arabia – the Jabal Al Ka'abah Development. Providing him the learning curve he needed, the project, which consisted of several hotels within a compound, proved to be demanding, time consuming, and exactly what he needed to believe that he (and his practice) could stand on his own two legs.
While neither the Karachi masterplan nor the Makkah urban development were ever realised, Jamal has worked on a number of other projects that are currently under construction, including Al-Zamil Sky Garden in Riyadh and The Gate in Sharjah.
When finished, Al-Zamil promises to be the tallest stone tower in the GCC. Designed to be a vertical community, with uncommon spatial usage offering unexpected experiences for end-users, the tower incorporates honourable principles learned from the young architect's father, while experimenting with form and expression. It is, perhaps, the purest reflection of Jamal's architectural approach to date.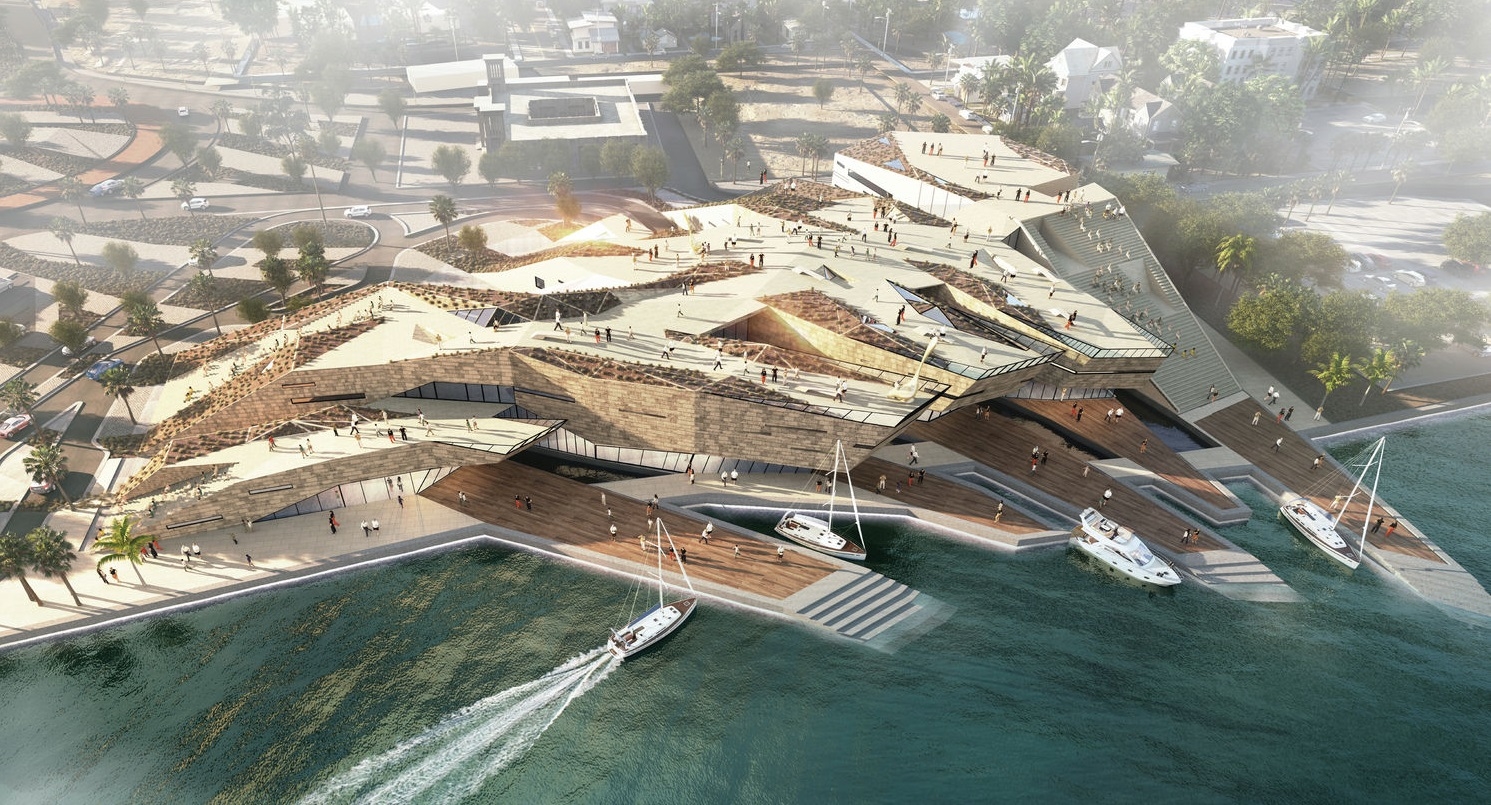 Badran Design Studio currently has four full-time employed architects and six more architects on retainer. Jamal's wife, Farah Kaddoura (an architect in her own right), has run the company's administrative affairs since 2016. While Jamal and his father have only officially worked on three projects together, they almost always have a say in each other's work. Flowing between offices and teams, the two support and advise one another.
"The work they create is a dialogue between two generations," said Kaddoura. "It's neither too crazy nor too boring."
"We're both contextualists," added Jamal. "We're both concerned with how to respond to the environment and interpret tradition, representing it in a more modernised and contemporary outcome."
At the moment, Badran Design Studio is working on a number of confidential projects in Saudi Arabia, including religious and spiritual institutions and high-rise residential towers.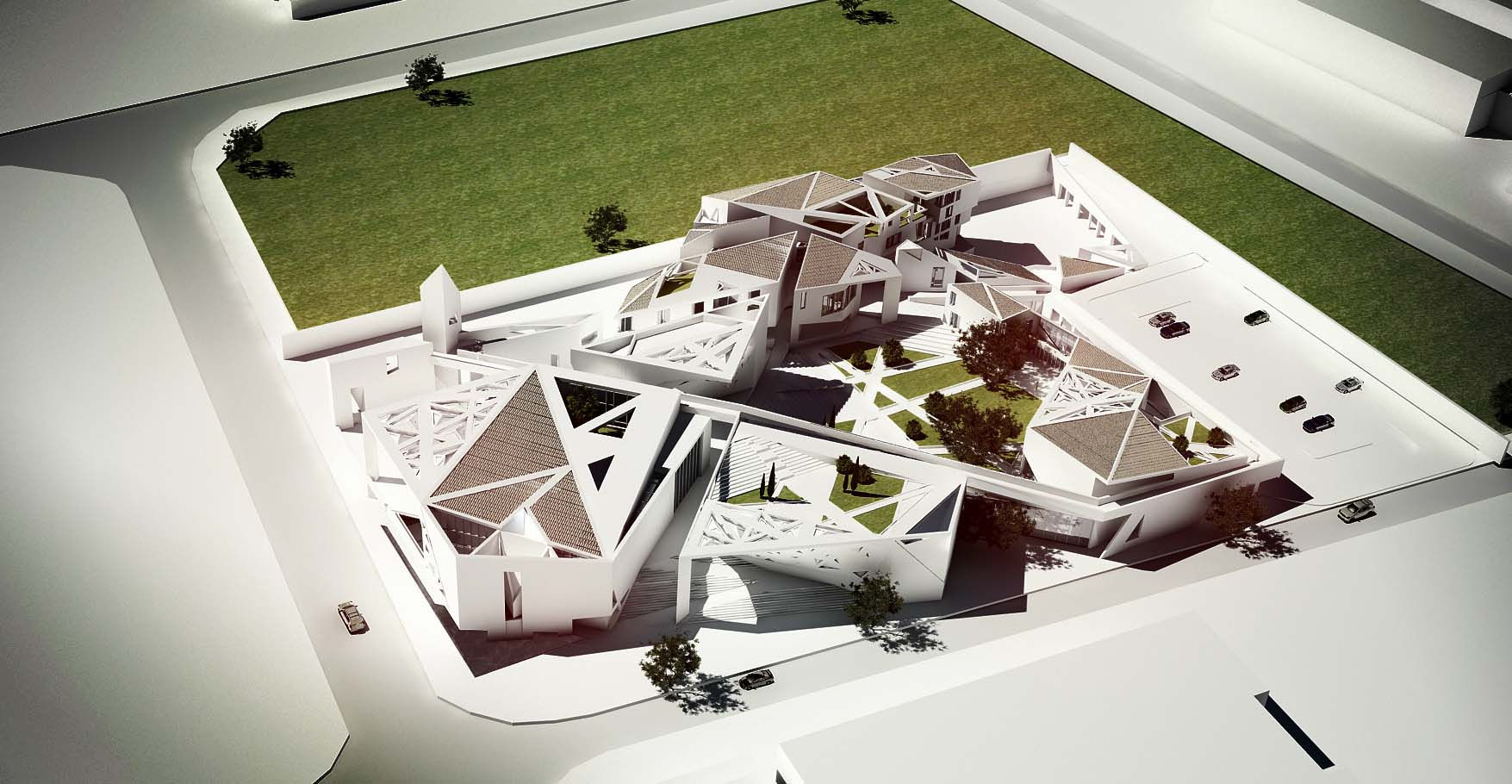 "For us, it is about creating continuous dialogue between theory and practice with natural, climatic, cultural and built environment dimensions," Jamal said.
"Our design approach, theoretical narrative and signification provide us with a solid and deep [process] for timeless place-making, where forms, patterns, colours, textures and scents [play a role] in place identity... I try, throughout my work, to be a link between two binaries, whether its tradition and technology or the past and the future. I hope we showcase this statement as the backbone of our work methodology."