Anarchitect designs Wilton Park Residences in Dubai by Ellington Properties
Dubai-and-London-based boutique practice Anarchitect has designed a new 'modern living' residential concept for developer Ellington Properties in Dubai featuring two adjoining towers. 
Wilton Park Residences stands as an extrusion of the neighbouring landscaped natural parks, and is designed to maximise outdoor spaces.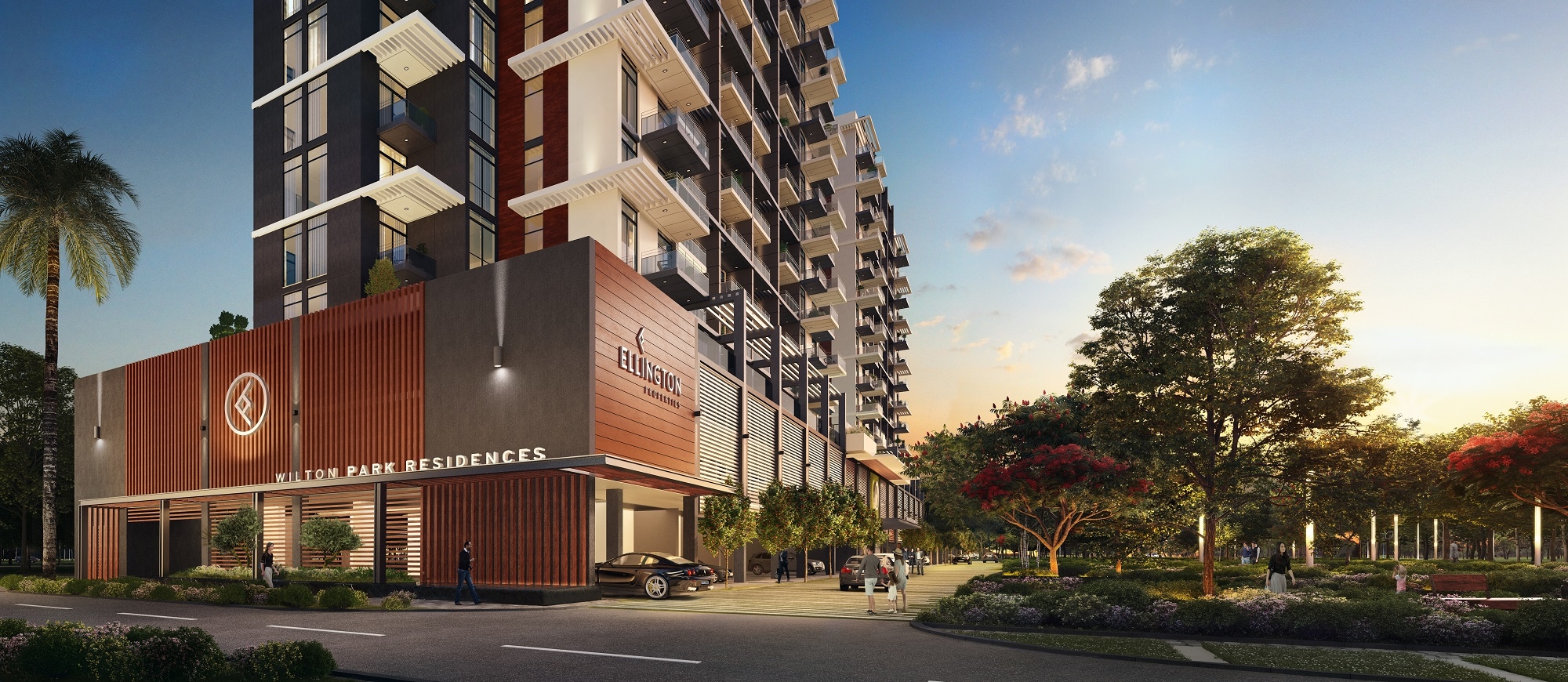 "The property expresses its relationship with the surrounding open parks by opening up views from each residential space towards the landscape both front and rear, and by creating an effortless transition and connection between the indoor and outdoor aspects," said Jonathan Ashmore, principal at Anarchitect.
The residential complex features a ground level lobby, two parking levels, and 12 residential floors including amenities that aims to engage the community "with a superlative living experience". 
The horizontal aspect of the two adjacent residences have been complimented by an expressive structure which balances the proportions vertically. It also adds depth to the facade which frames the individual living spaces and naturally shades them from intense sunlight.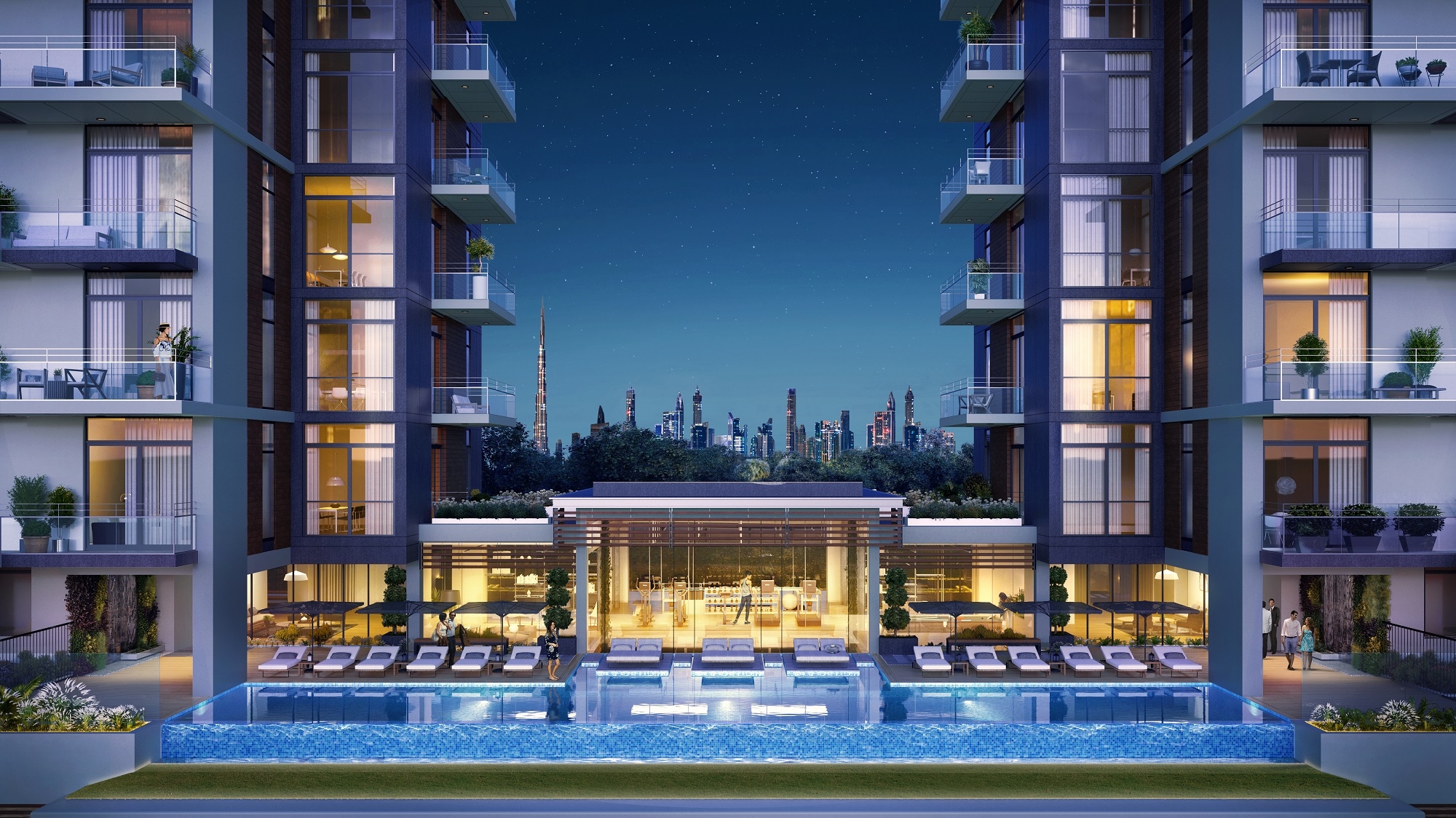 The indoor areas of both residences and amenities flow uninterrupted into the outdoor spaces which are designed to become extensions of the interiors, creating a balance between inside and outside.
The material palette plays with contrasts, balancing between solid and transparent interventions, light and shadow, texture and transparency - creating an interplay between privacy and openness. 
The project has already broken ground in Dubai.