Photographs reveal Zaha Hadid's only completed private residence
Photographs have been revealed of Zaha Hadid's only completed private residence in the Barvikha Forest near Moscow, Russia.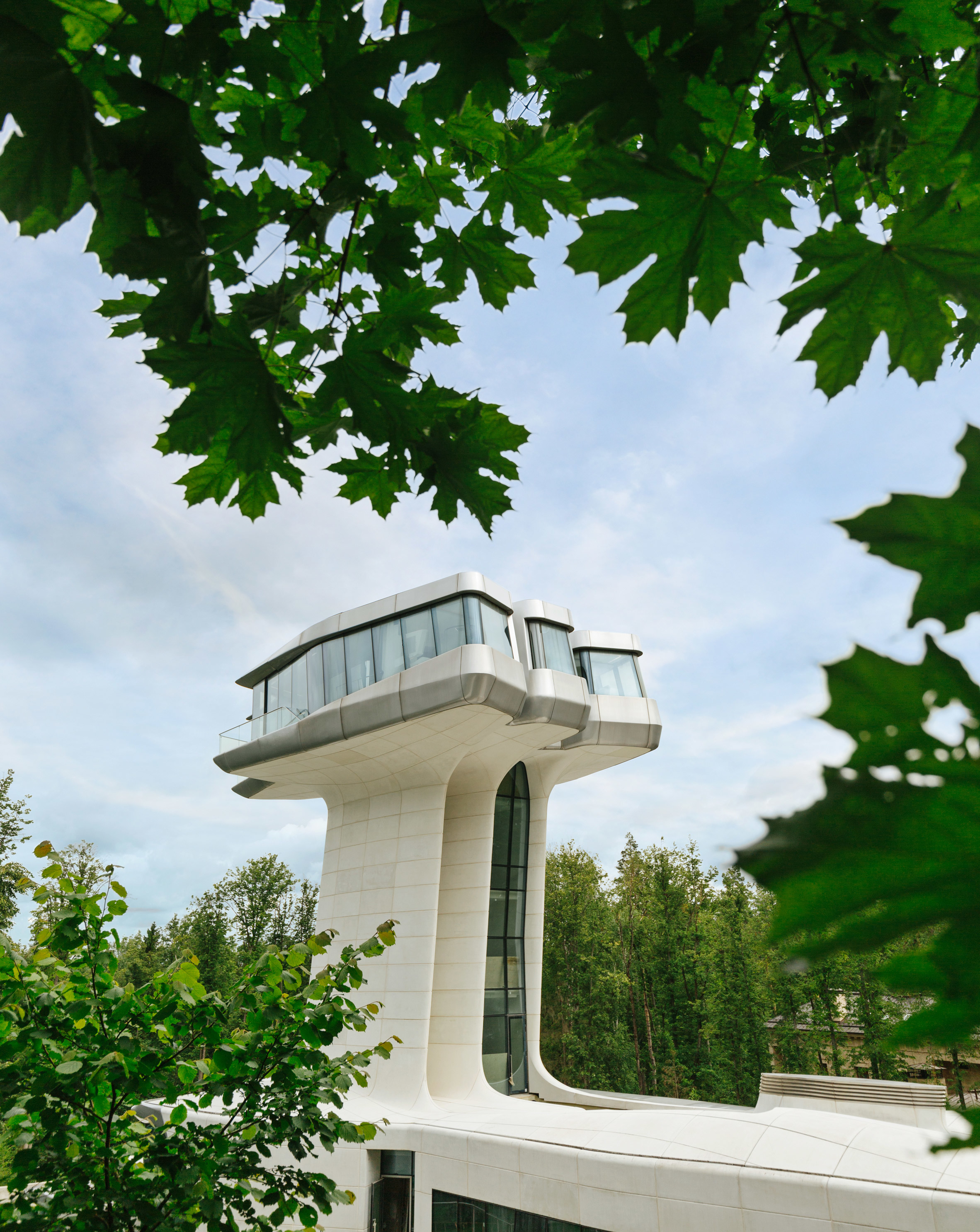 The Capital Hill Residence by late Iraqi-British architect was designed for Russian businessman and philanthropist Vladislav Doronin, owner of luxury hotel and resort brand Aman. He also runs property firms such as Capital Group and OKO Group.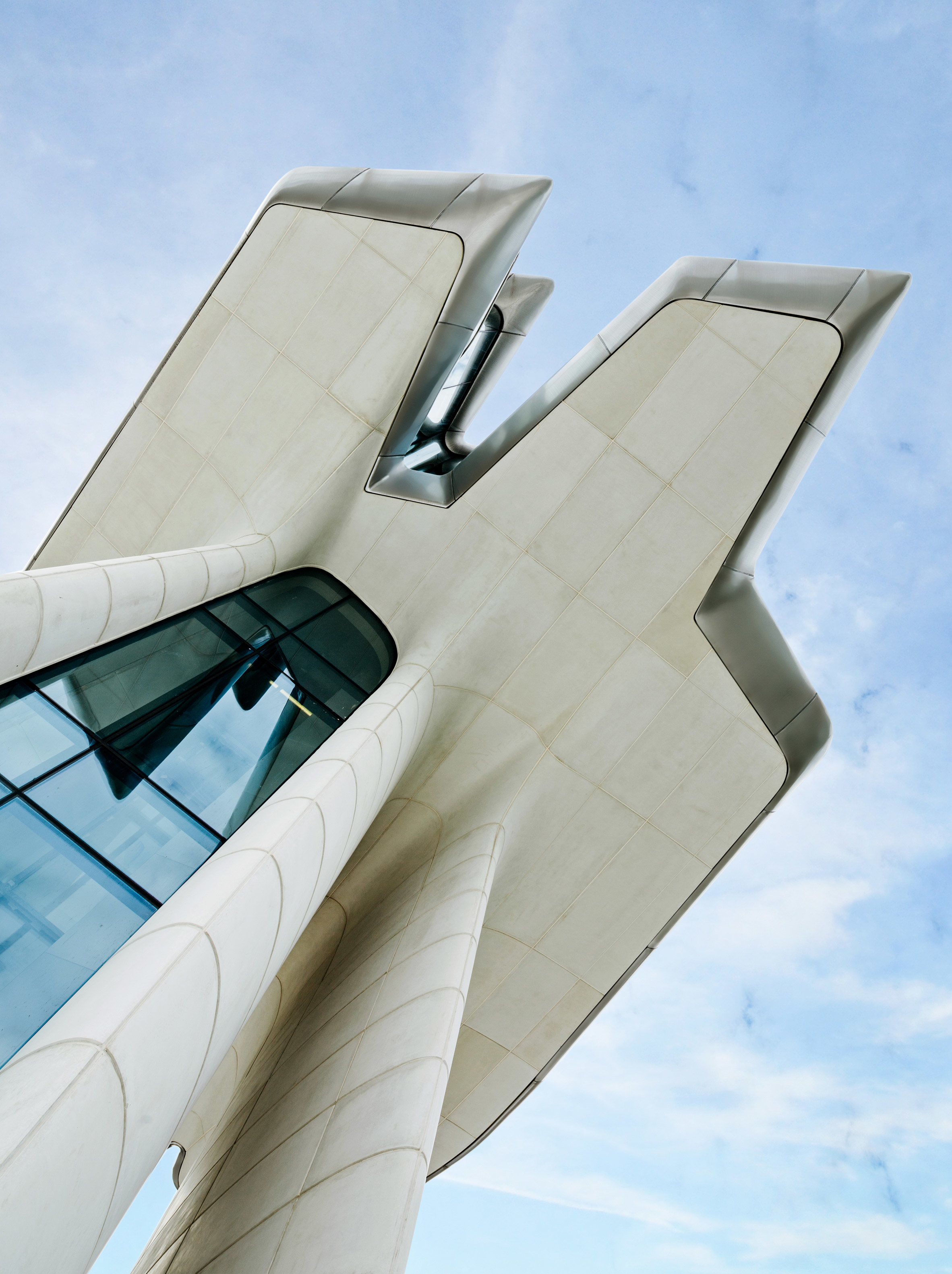 The private residence features a master suite that sits atop a concrete stalk that emerges from the rest of the building raised 22m above the ground, towering over the surrounding trees.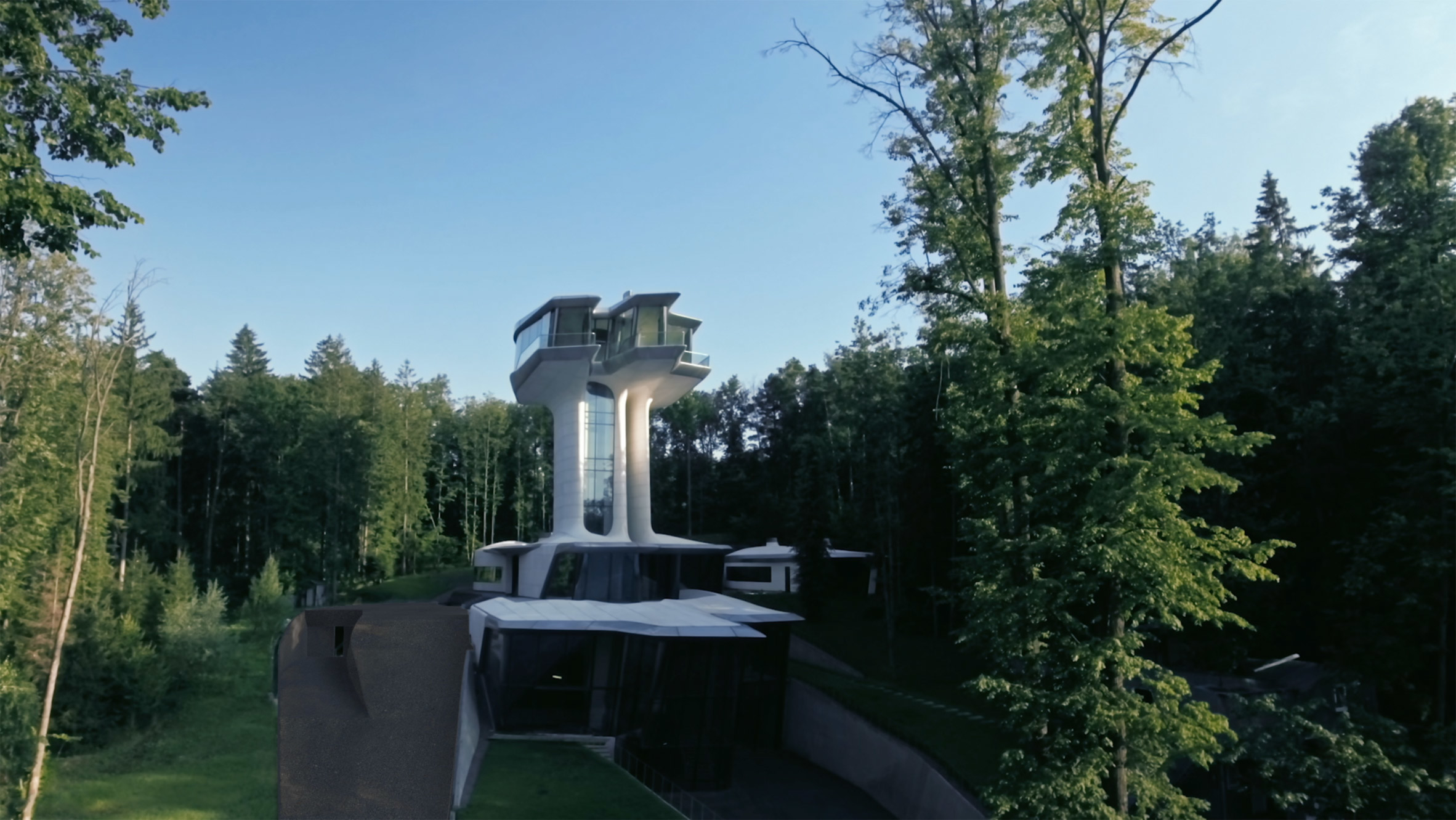 The pod-like bedroom provides complete privacy, featuring glazed walls that are tucked back from the edge of the floor, creating two balconies that look out to the surrounding nature.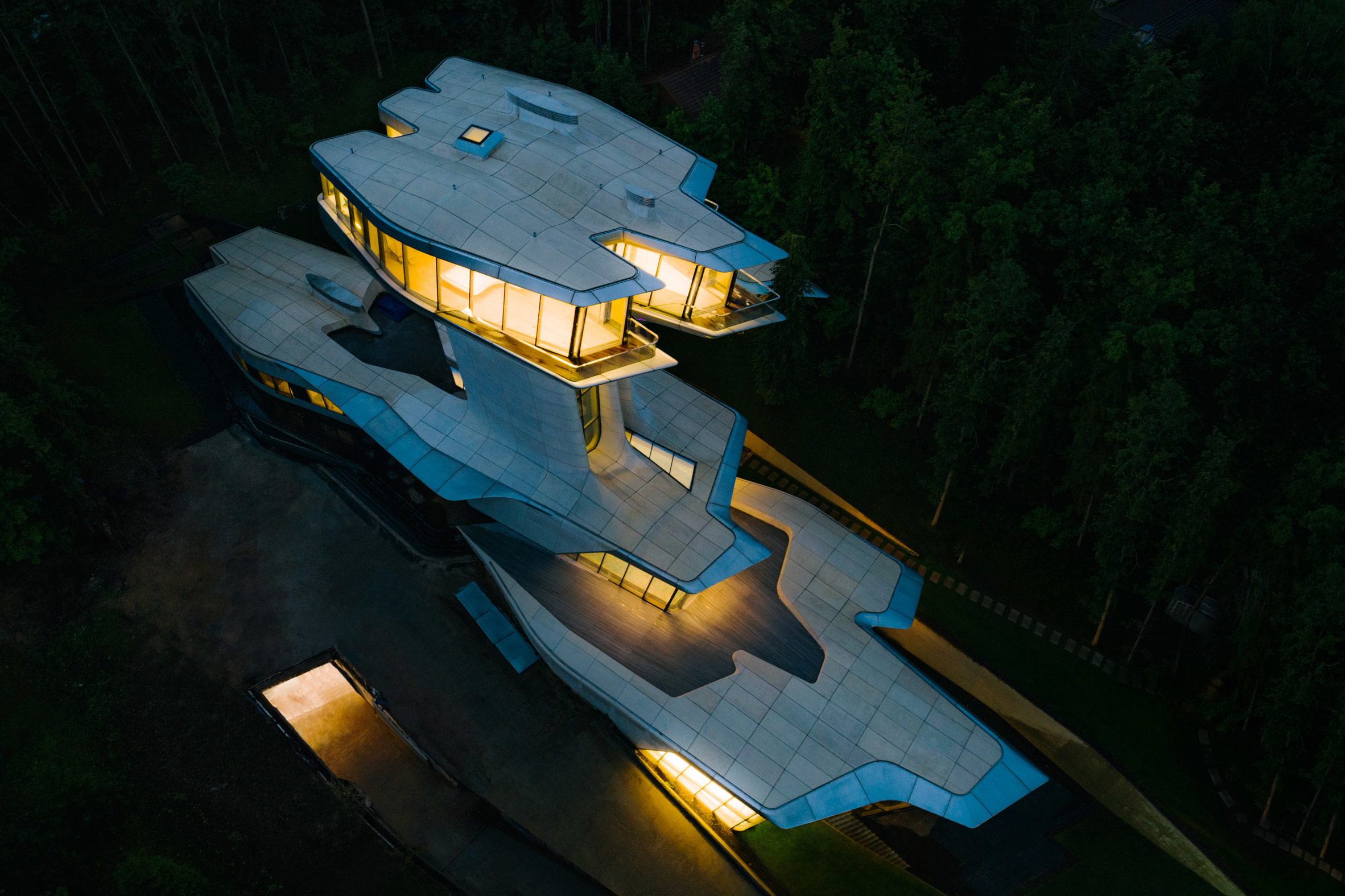 Gridded glazing running the length of the supporting structure houses a glass lift and staircase.
The three-storey building is partially embedded in the sloping terrain below, compete with angled glass facades that face the forest. Each floor has an irregularly-shaped broad roof.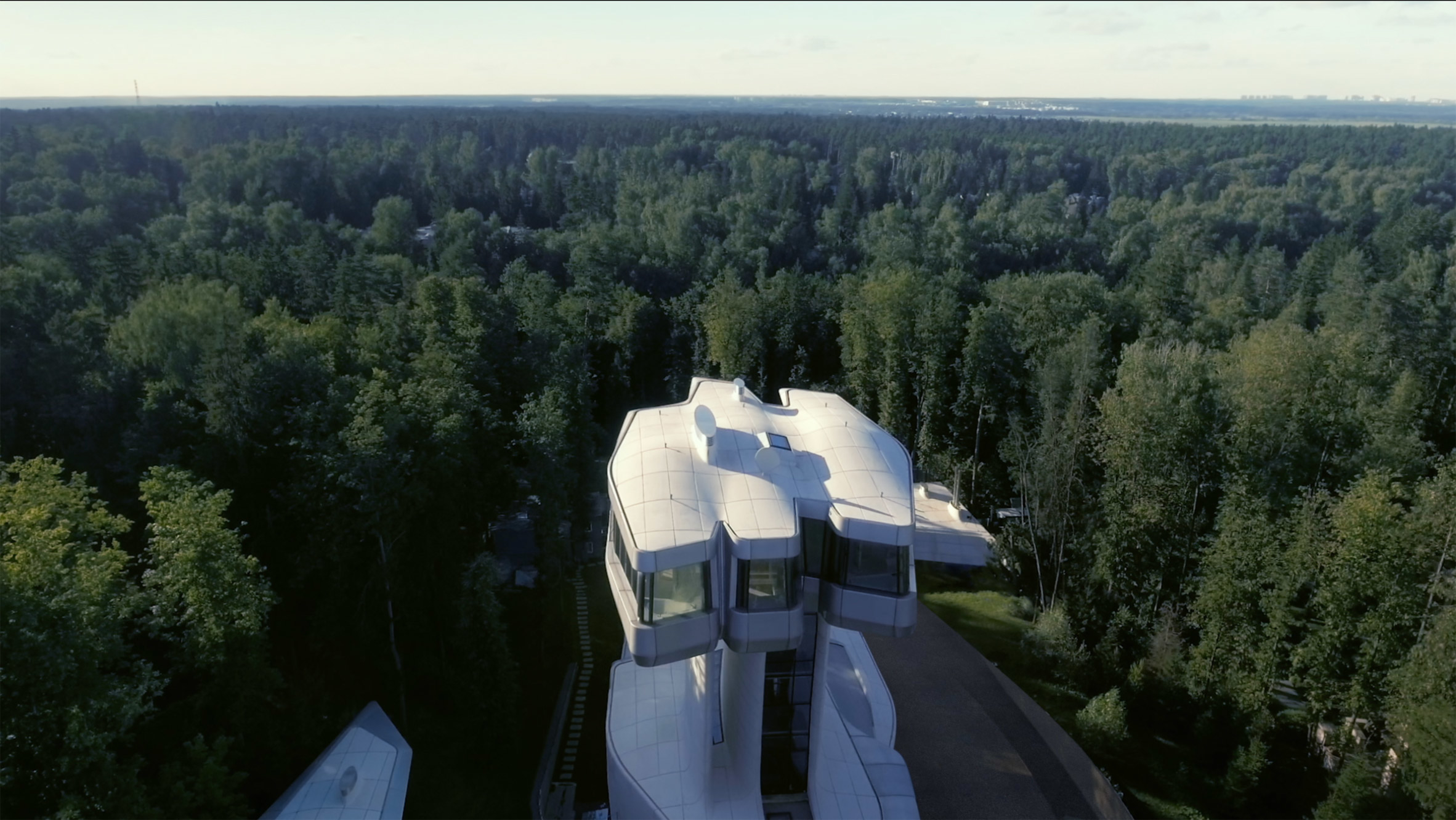 The lowest level of the house has leisure facilities, while the ground floor features a lounge, living room and kitchen as well as entertaining spaces and a swimming pool. The entrance of the house is set on the first floor in addition to guest and children's bedrooms, and a library.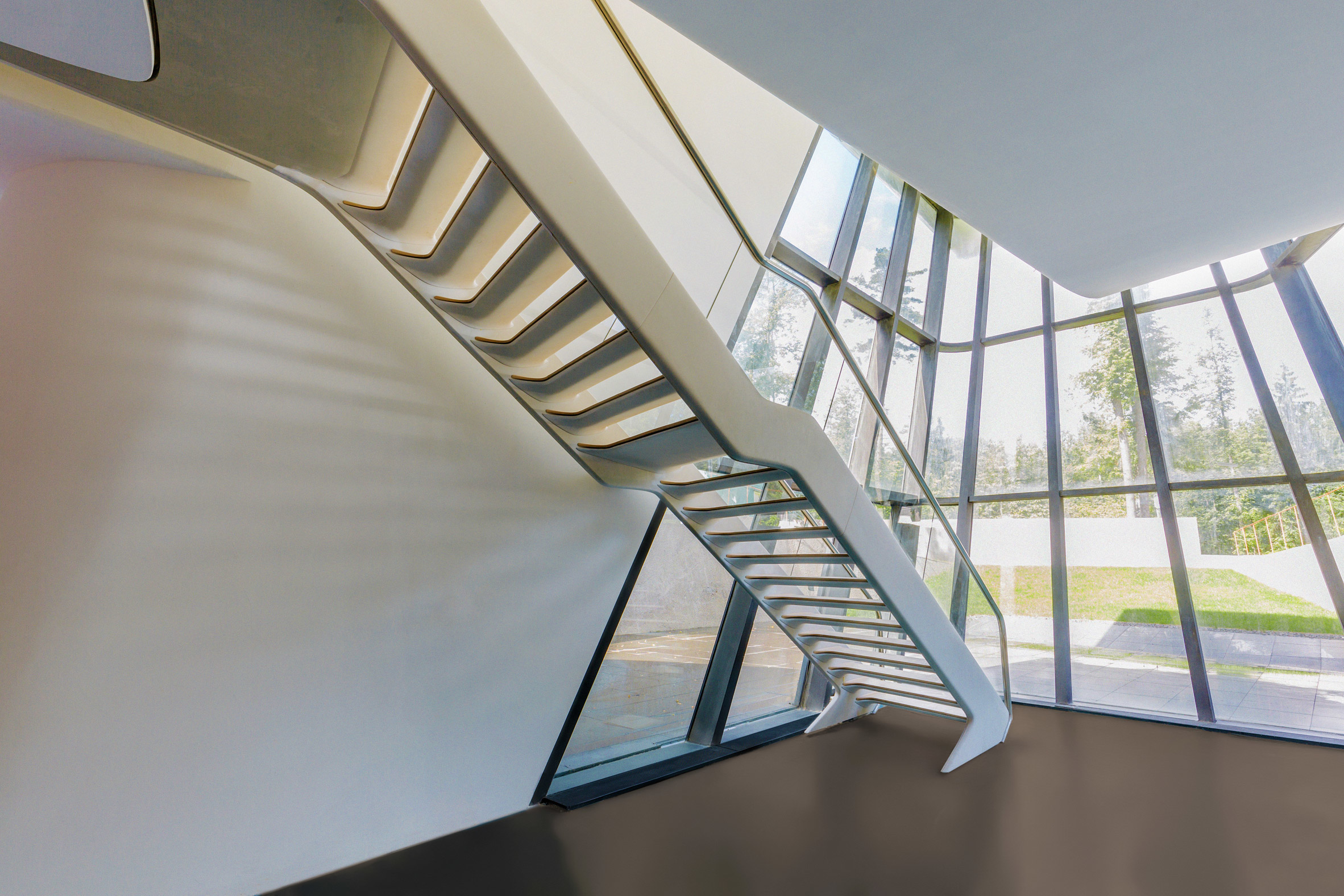 The project was first unveiled in 2008, with the first photographs revealed in 2011, however the current images display the building in full completion.