Mouaz Abouzaid and Dima Faraj propose urban regeneration concept for Dubai
Dubai-based architects Mouaz Abouzaid and Dima Faraj have revealed a newly developed concept for an urban regeneration project in Dubai, UAE called 'X-Space'. 
Referred to as an urban intervention, X-Space aims to "stitch together the city and building fragments", articulating and improving spatial relations between both sides of Sheikh Zayed Road, the main highway that stretches across the emirate, splitting it between inland developments and coastal areas. 
"The philosophy behind X-Space is to develop an urban fabric focused on sharing, integration and tolerance for human scale urbanism," said Abouzaid, who previously co-developed the award-winning concept Sheltainer. "A place where people can live, work and play. Such urban design should connect spaces with people and cultural practices at the heart of Sheikh Zayed Road with rich visual variety, density, connected network systems and human activities."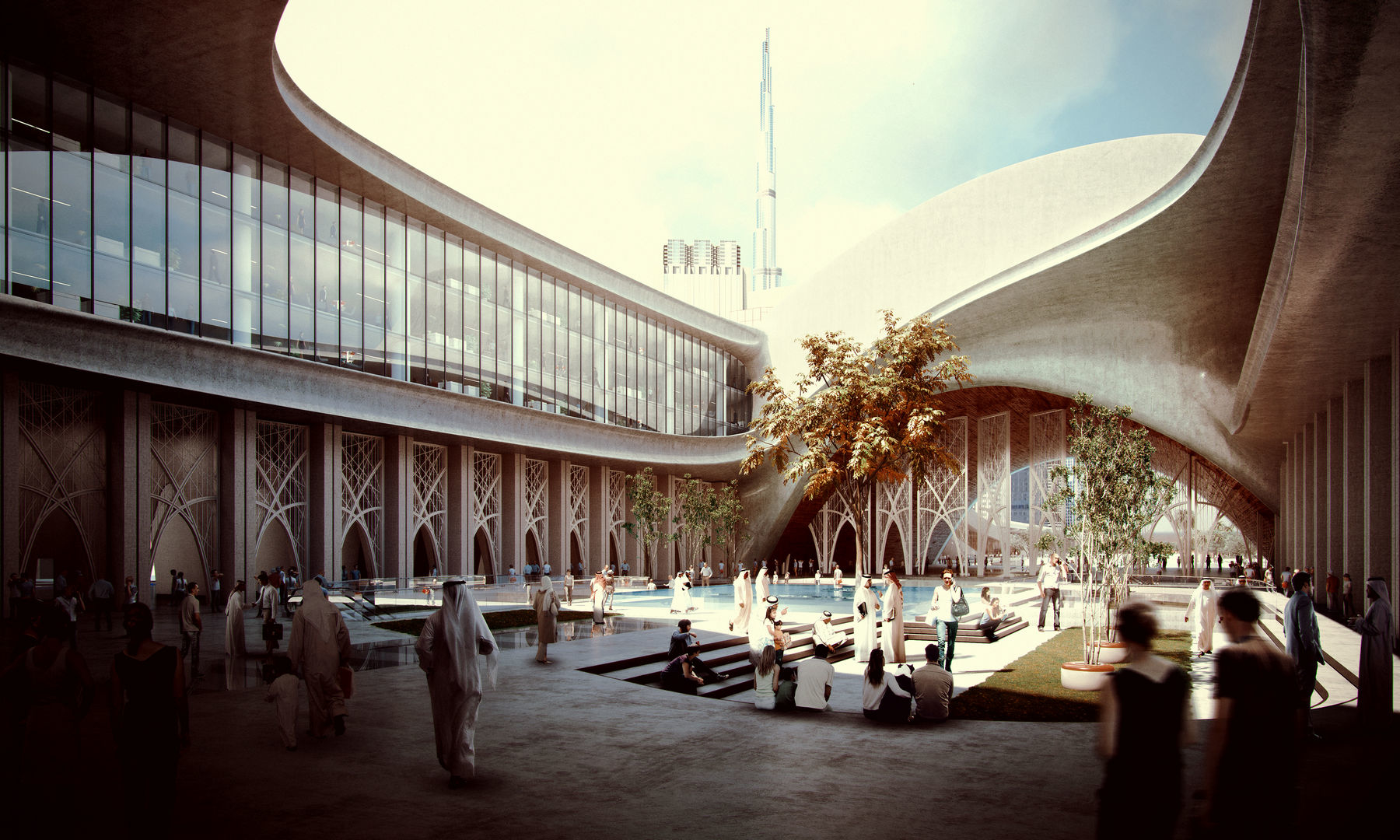 Inspired by the movement of sand sweeping across paved roads and the shifting shape of desert dunes, X-Space proposes to use one kilometre of Sheikh Zayed Road to create new public spaces, green and sustainable areas, and give urban space "back to the city and people", according to Abouzaid. 
X-Space also aims to activate the environment by providing retail, food and beverage outlets, trade offices, pathways for pedestrians and cyclists, and a landing platform for small drones.
Read more: Dubai should build a green park over Sheikh Zayed Road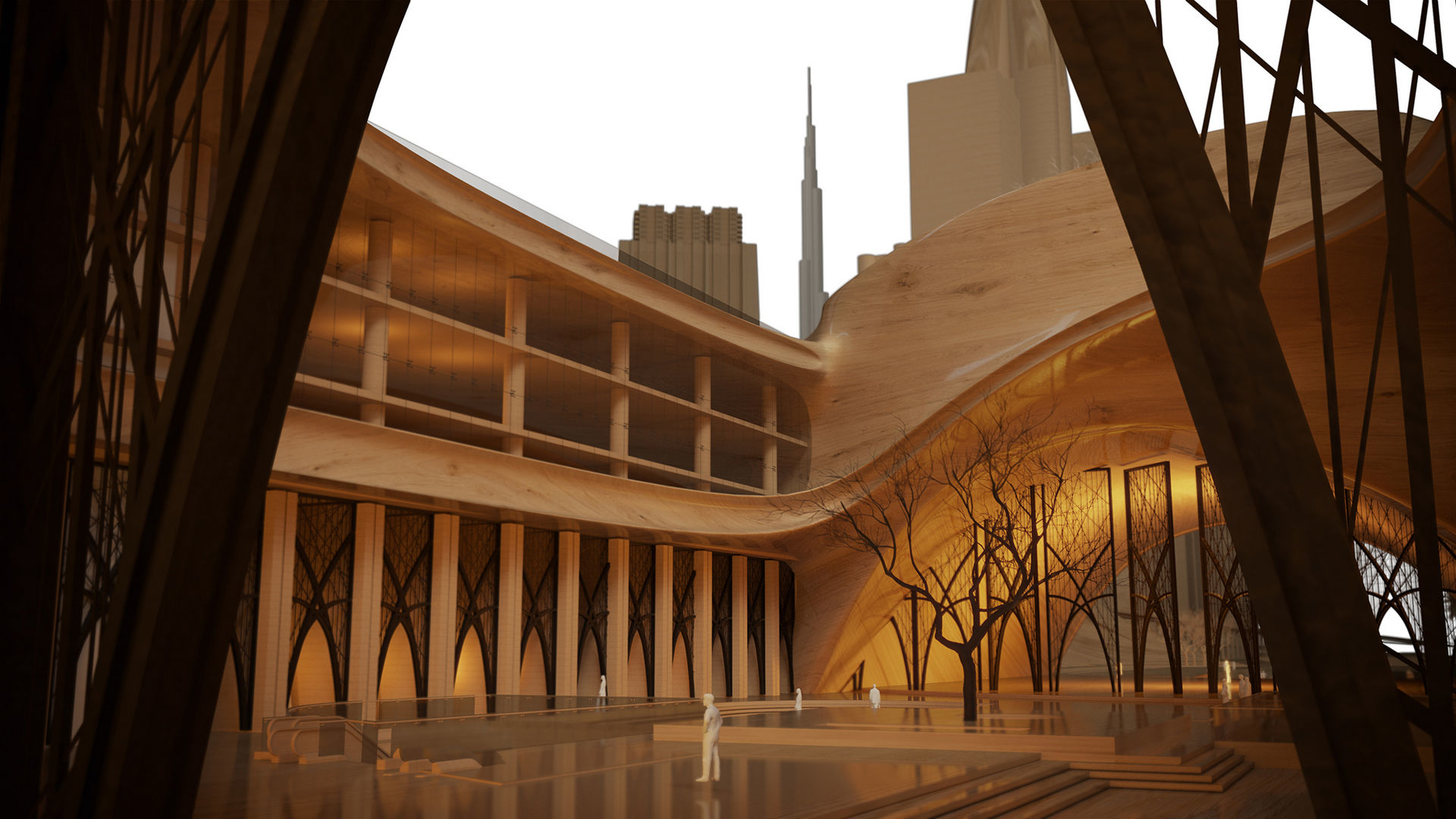 "This is in addition to connecting both sides of the street, from east to west, and linking the past of Dubai to its present from the north to south," added Abouzaid.
"The ultimate purpose, objective and goal of X-Space can be represented by [the phrase]: 'cities with less cars', and hopefully, without any cars. This may be [dismissed as] just a dream; however, this is the core idea that reflects what the project aims to do by launching a completely different approach to mobility, bicycle paths, rapid and easily available mass transit, and urban design for light-weight vehicles and drone landing pads."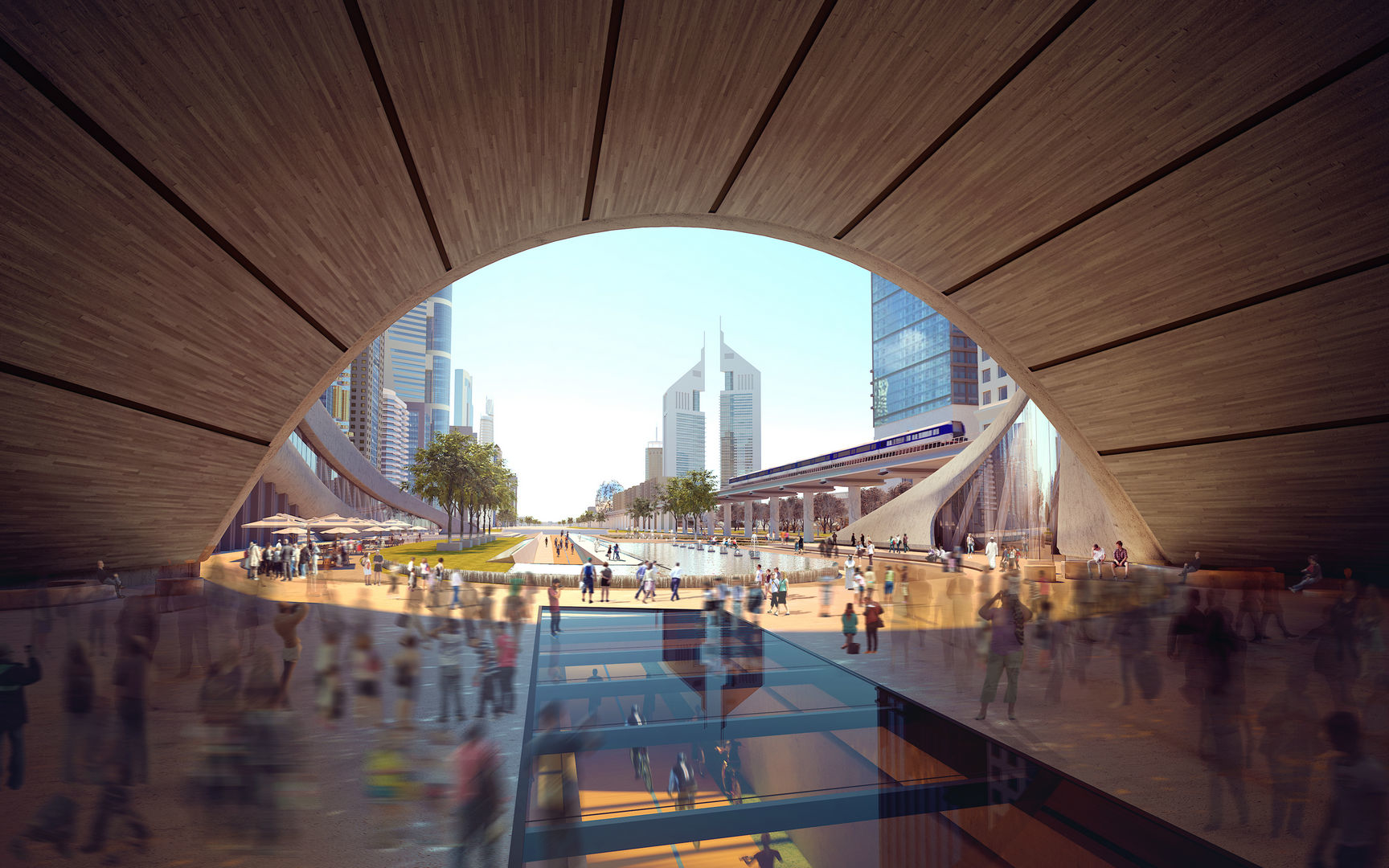 X-Space consists of two levels: a ground level and an upper level. The ground level deals with the movement of people and features gardens and multi-use open spaces topped by an office building, restaurants and a gym. In the middle of its courtyard stands one Ghaf tree, which is indigenous to the UAE.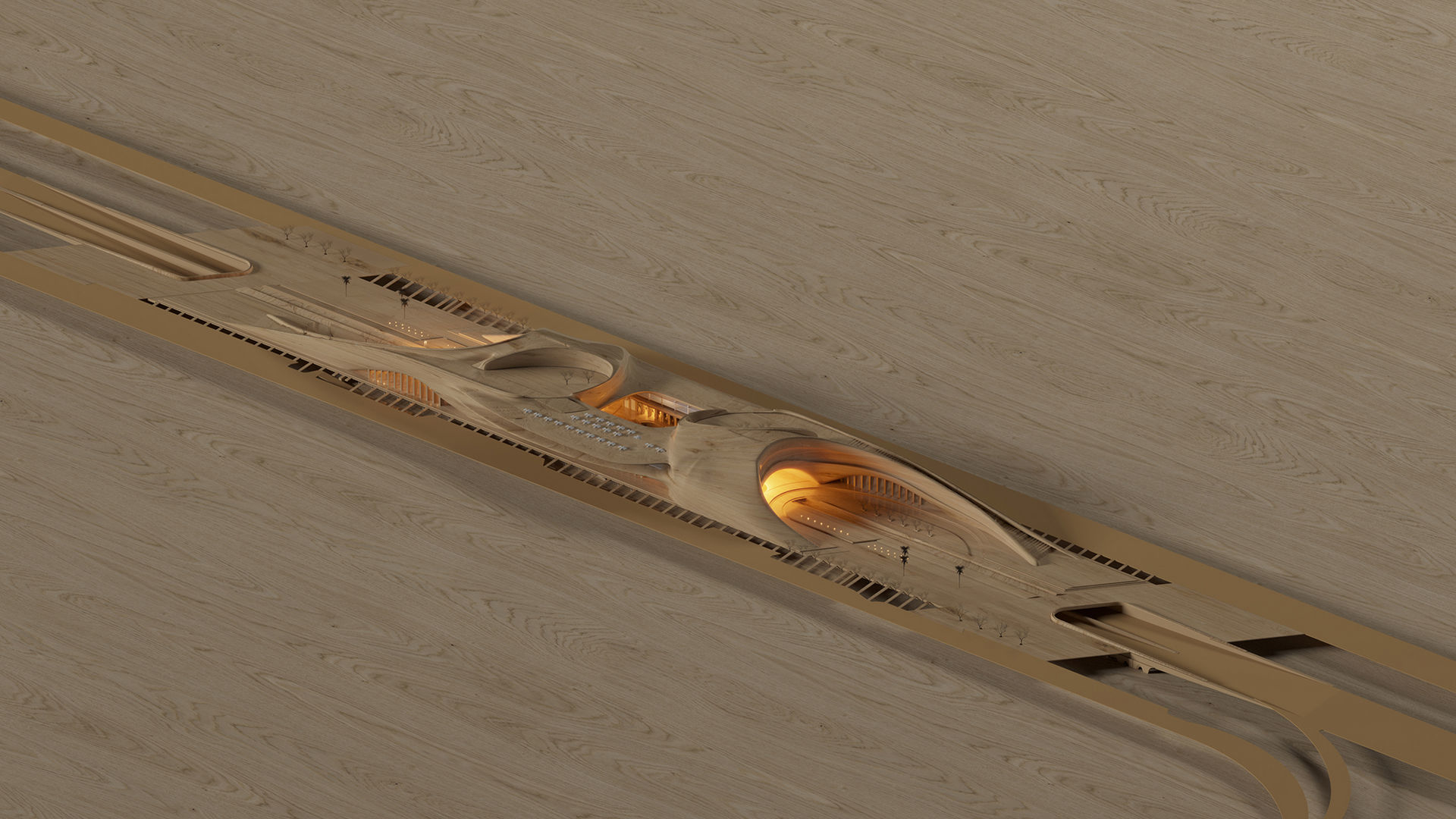 On the second level, which begins from the outside in unison with the ground level, is designed to be for cyclists and pedestrians. It features water bodies and a fountain and gently slopes back down underground. 
"X-Space is an idea of urban intervention," said Abouzaid, "and the provision of new spaces and green lungs in the middle of one of the main streets in Dubai. The aim is to replicate the idea along the street in various forms, like planting new seeds of different fruits, in order to connect the city together and give it back what cars and congestion took away."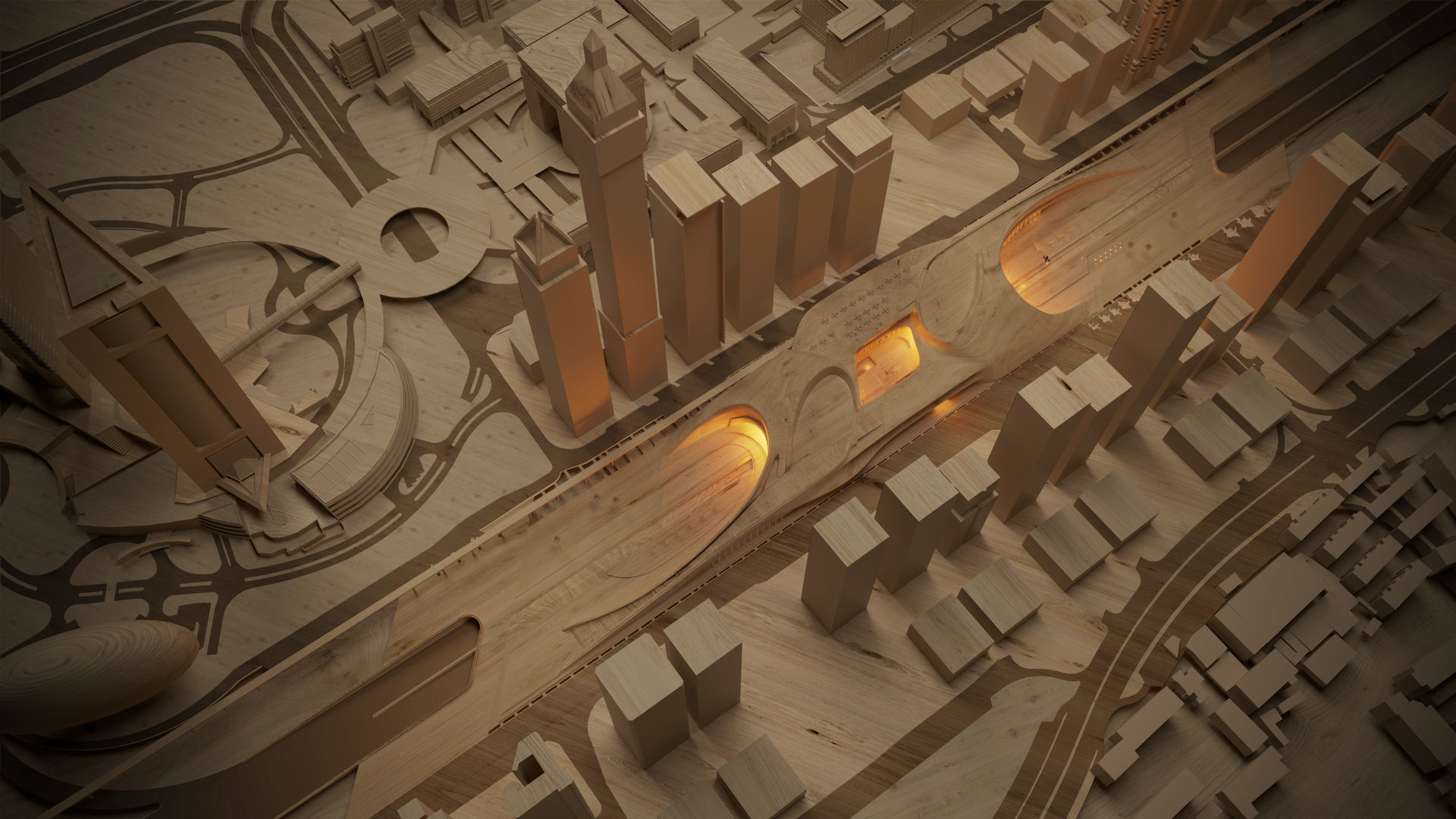 Read more: Machou Architects reimagines Dubai's Sheikh Zayed Road with urban park design