The next generation of hotels are challenging traditional hospitality spaces, says Woods Bagot's Matthew Engele
According to Matthew Engele, principal and regional design leader at Woods Bagot, hotels are no longer requiring traditional zones and spaces; instead, they're opting for experimental and flexible designs. 
"The next generation of hotels are challenging traditional hospitality spaces," Engele said. "The lobby for example has now become a social space. Gone are the days of the mega hotel with the oversized, noisy atrium and enormous all day dining. The preference is for hotels that are crafted around a series of curated experiences."
Engele highlighted Jumeirah Al Naseem Hotel in Dubai, designed by Woods Bagot, as an example. According to the architect, the project was designed around a series of smaller "intimate moments" where guests can find their own space to inhabit and enjoy. The lobby, he added, extends out to a series of stepped terraces inspired by old Arab cities, with intimate clustered seating.
"We see this personalisation as the new definition of luxury and this concept continues through to the landscaping where secret courtyards can be found behind F+B pavilions.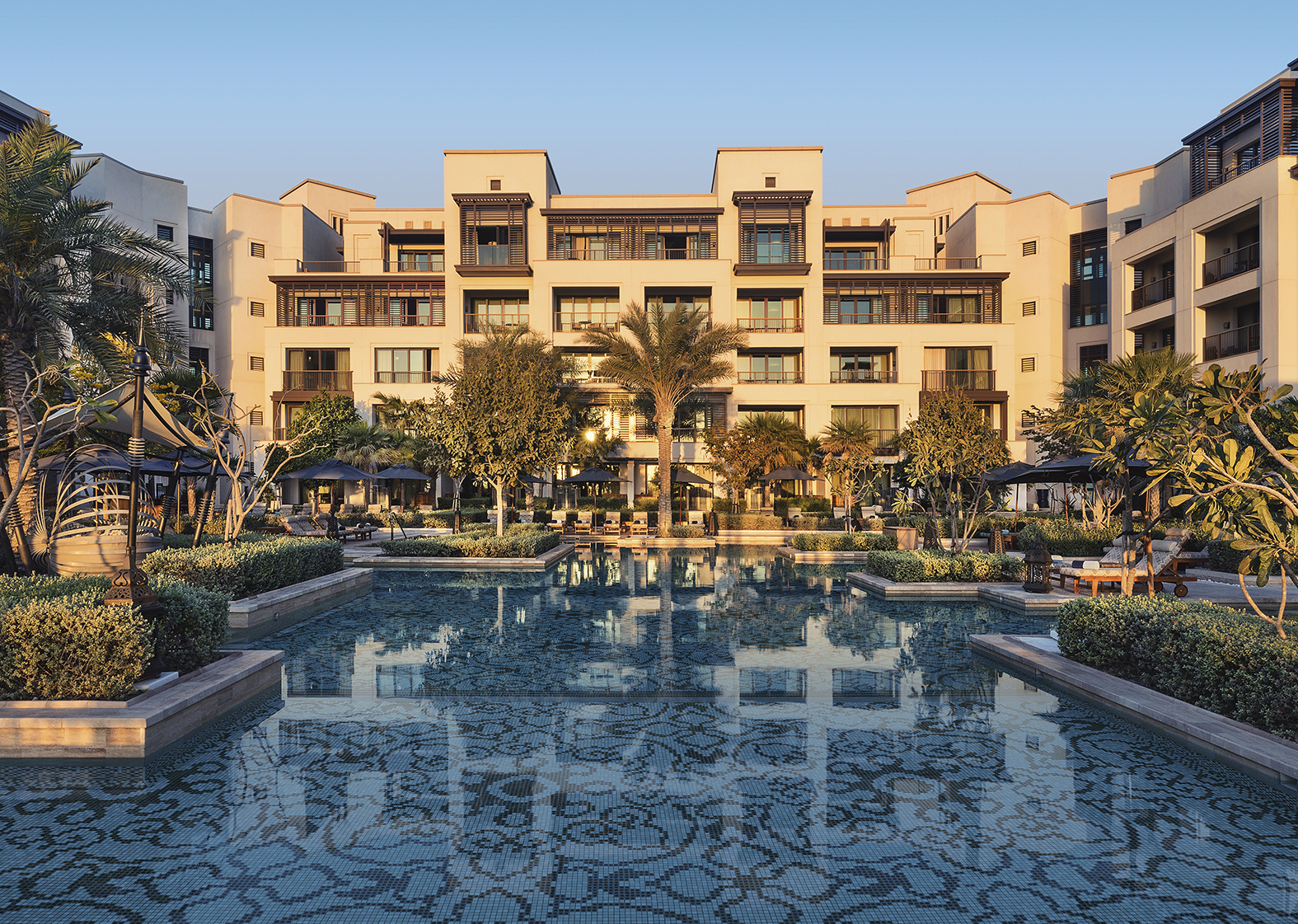 "The restaurant strategy in this hotel also pushed the boundaries by distributing the F+B around the site and away from the main entrance. This ensured that guests were required to take the journey through the hotel to arrive at their waterfront lounge destination or restaurant."
Recently, Woods Bagot designed the Kempinski Hotel Muscat, which stands as a contemporary reference of locally-inspired architecture, evident in its façade patterns, the positioning of its buildings, and integrated navigation cues.