UNStudio designs sustainable masterplan for Bangalore
Dutch firm UNStudio has unveiled the design for Karle Town Centre (KTC) masterplan, a smart city that will integrate nature and sustainable solutions such facades that feature cooling white paint.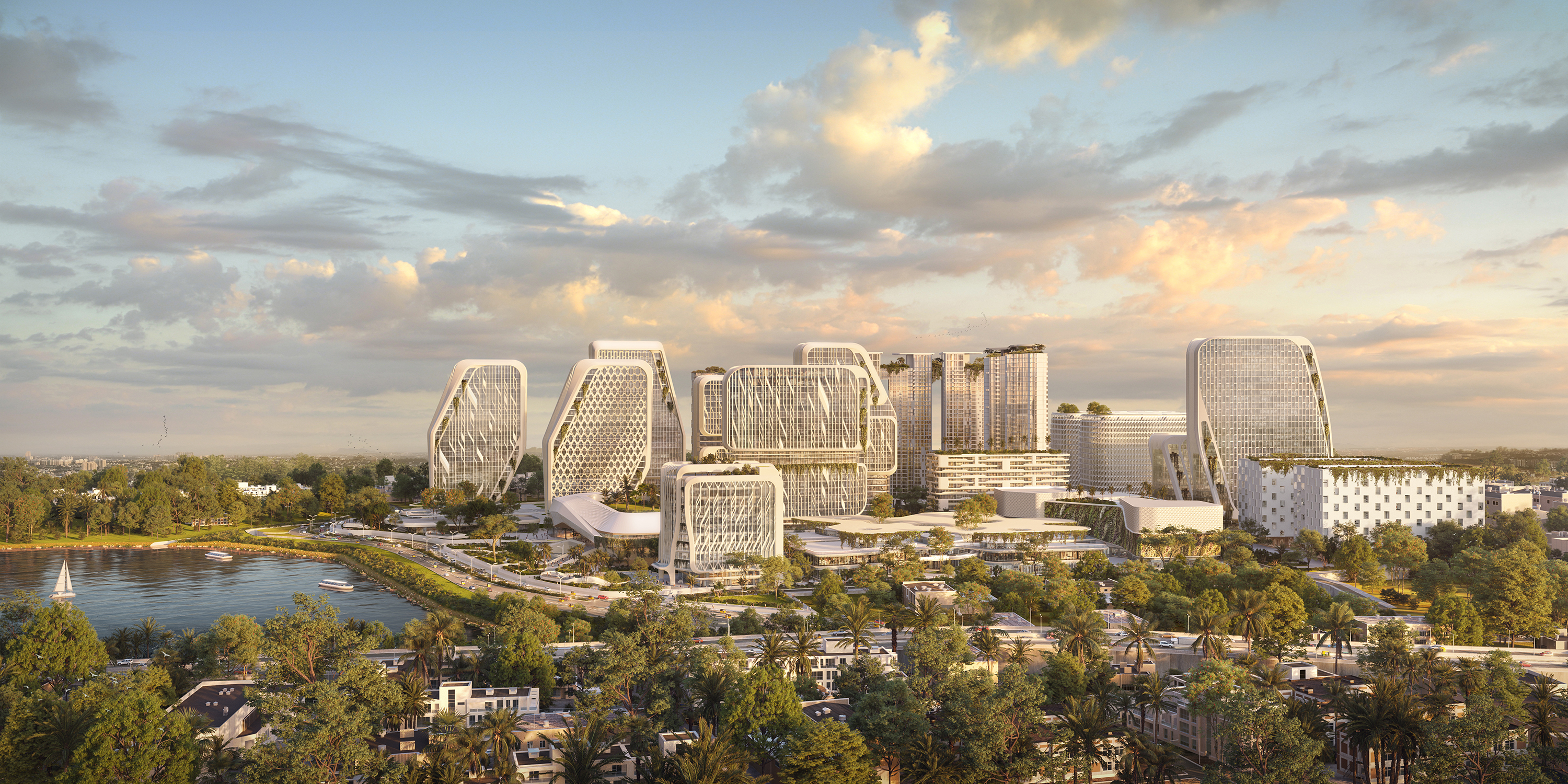 Bangalore is already known for its large number of information technology companies, with UNStudio's masterplan aiming to become a new "innovation tech campus for India", as well as an attractive place for workers and their families to live.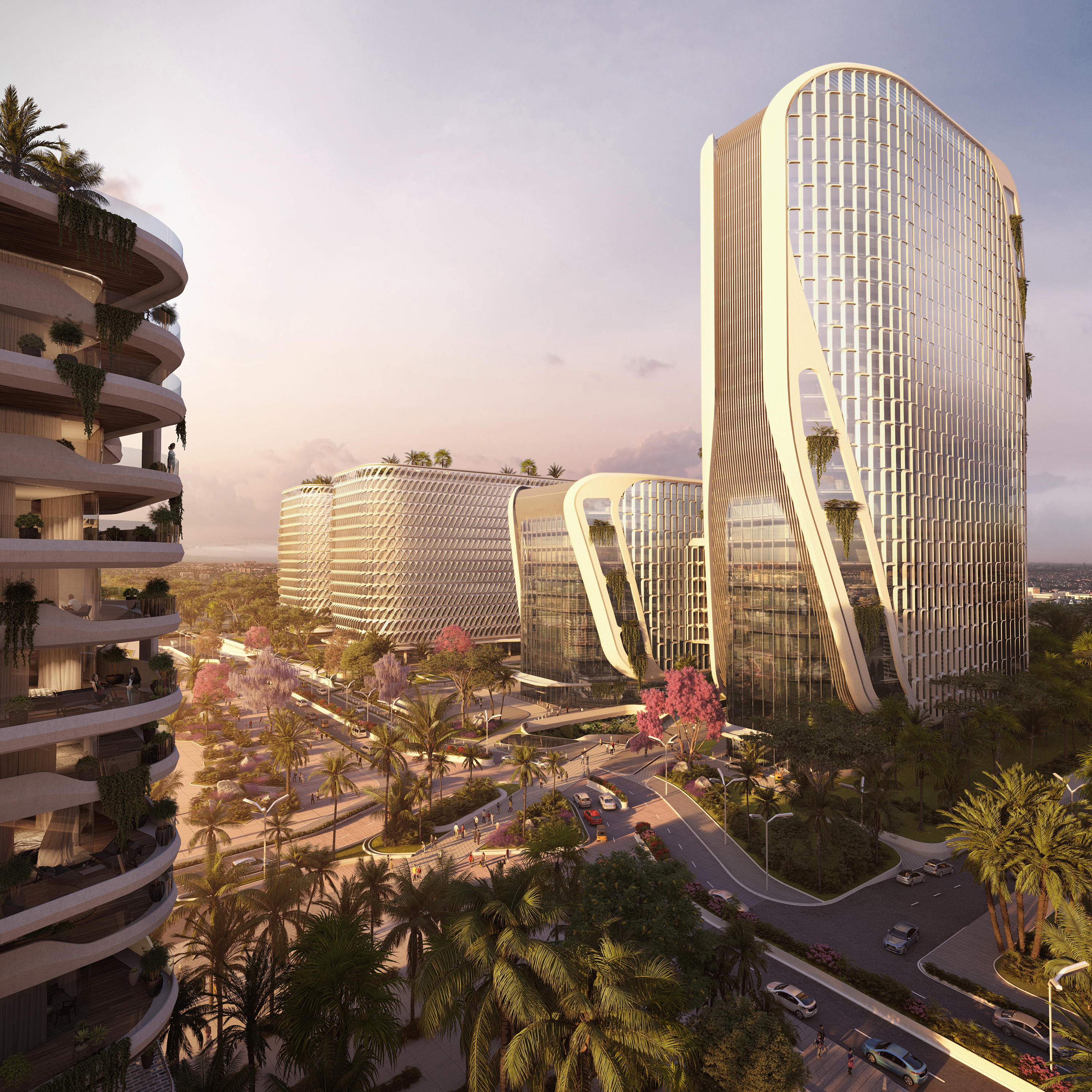 Currently under-construction, the new innovation hub will be located next to Manyata Tech Park, with scenic views over Nagavara Lake. 
The masterplan will focus on three key principles, including a "garden city" that integrates Bangalore's lush natural environment into the architecture, promoting health, and integrating a cultural environment that will benefit the social and economic status of the region.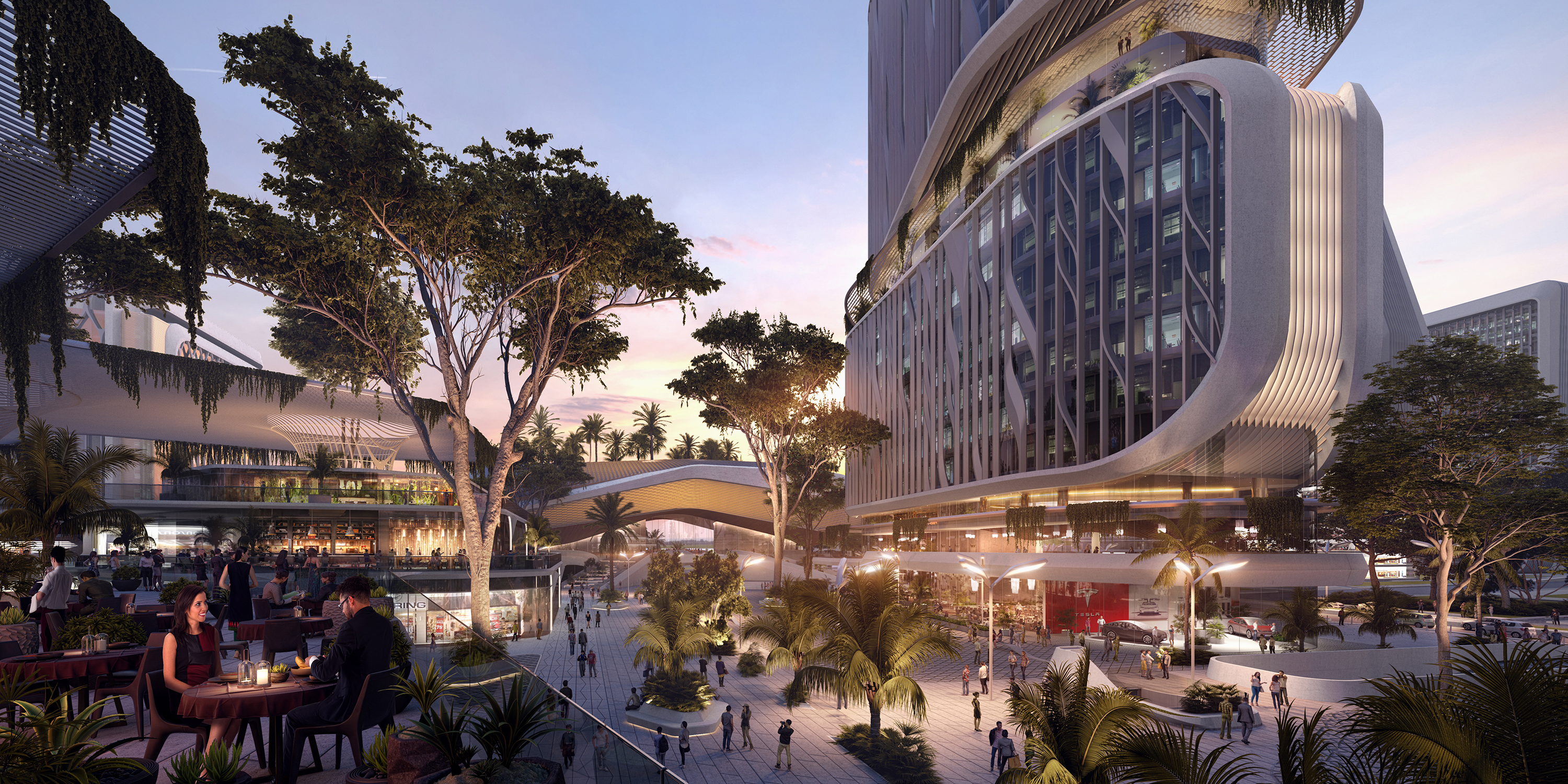 A series of contemporary buildings will contrast Bangalore's dense green canopy, featuring white volumes that will be covered in white paint developed by UNStudio and Monopol Colors. Titled The Coolest White, it has been designed to help cities be more sustainable by reducing the need for air conditioning and preventing urban heat traps.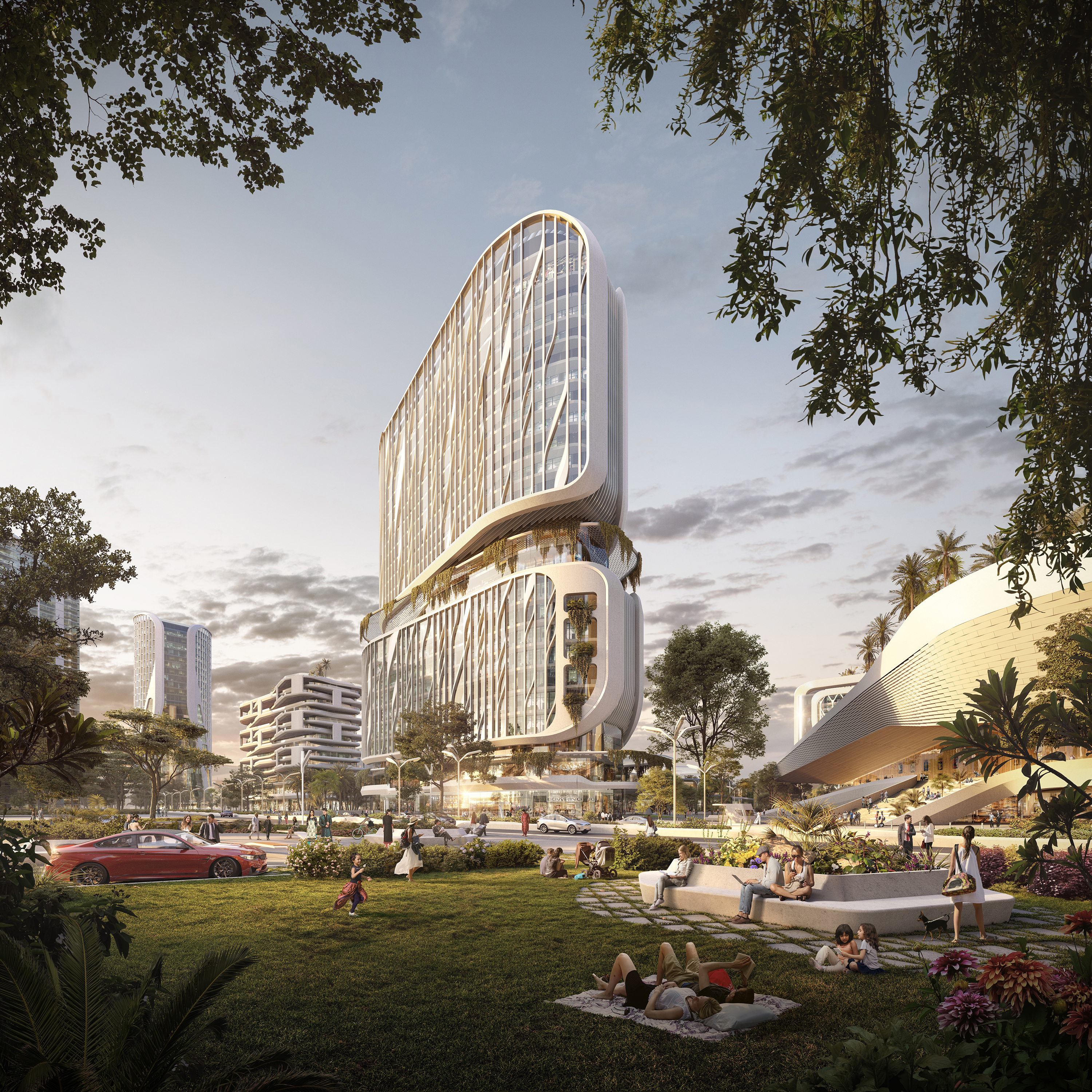 Working alongside Amsterdam-based landscape architetcs, Baljon, the masterplan pays special attention to the public realm by promoting the lake front promenade, providing adequate streetscape and avenue vegetation, semi-public vegetative sky gardens within the architecture, as well as integrating all urban elements including lighting, biking route paving, and bollards. Sky gardens will also be featured in strategic points of the buildings to provide wind breaks and shade.
Large underground water retention zones are used for the irrigation of onsite vegetation and the storage and treatment of grey water use. 
UNStudio's arch tech arm UNSense is collaborating with Karle Infra, an Indian urban infrastructure development company, to embed a series of sensors into the masterplan to collect data that can be used to tailor the environment to improve residents' wellbeing.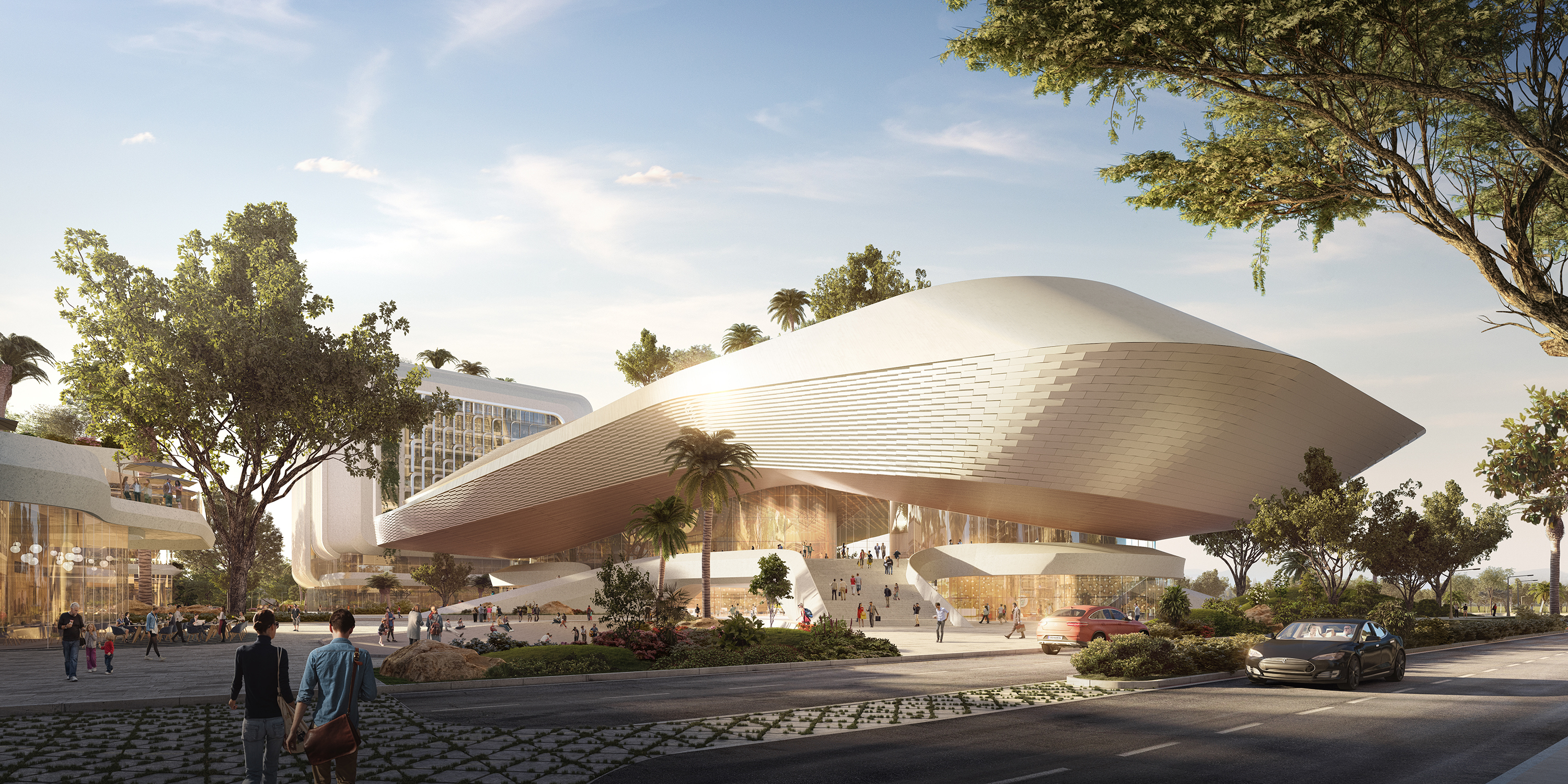 The architetcure studio has also developed a manual that analyses various components of the design using a quantative selection process, helping facilitate the design intetions and requirements to the client, engineers, architects, and urban planners collectively.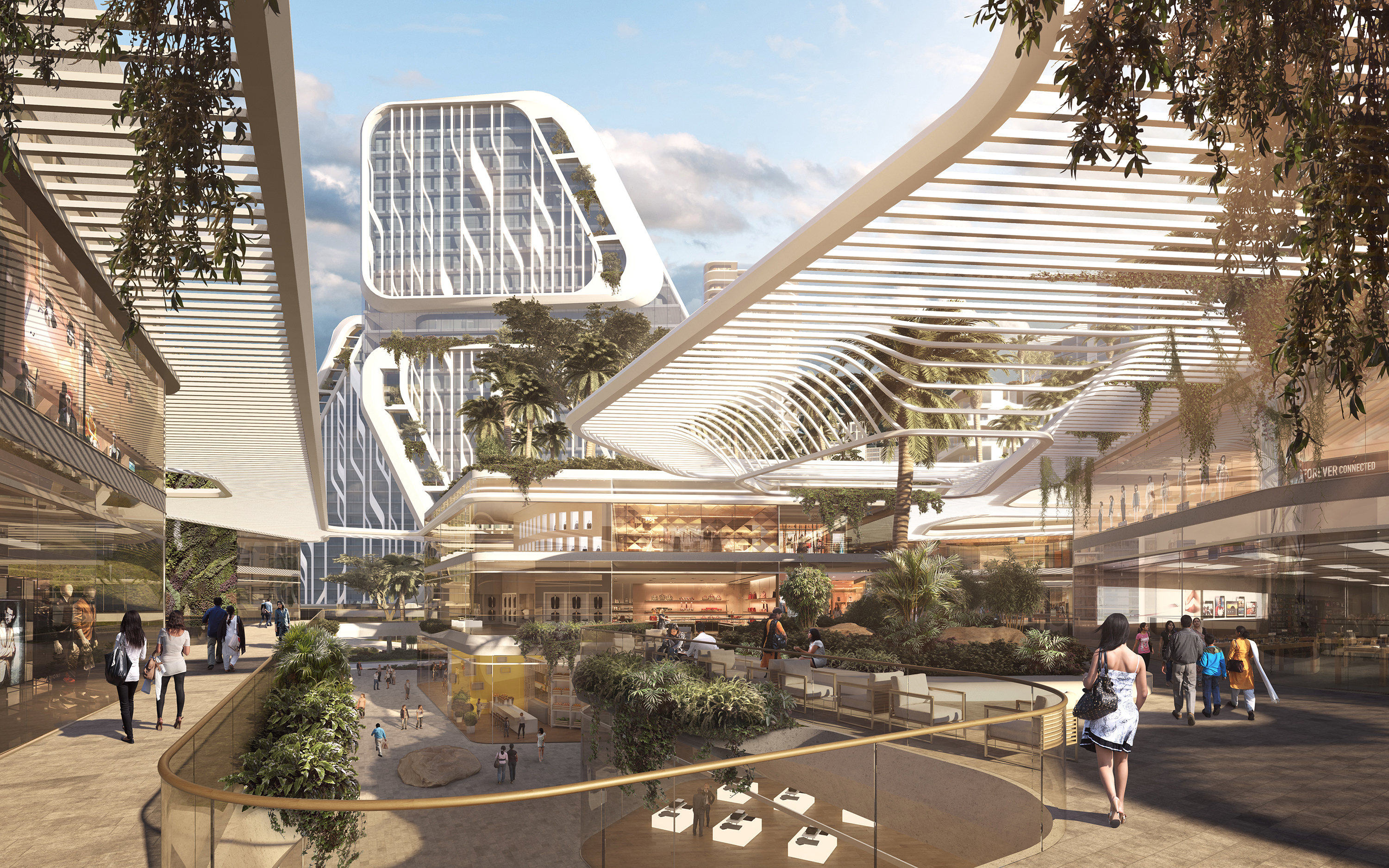 "Traditional masterplans focus on general layout and urban planning. Our Urban Branding Manual on the other hand, concentrates on experience and how to translate this experience into reality," said Ben van Berkel, founder of UNStudio.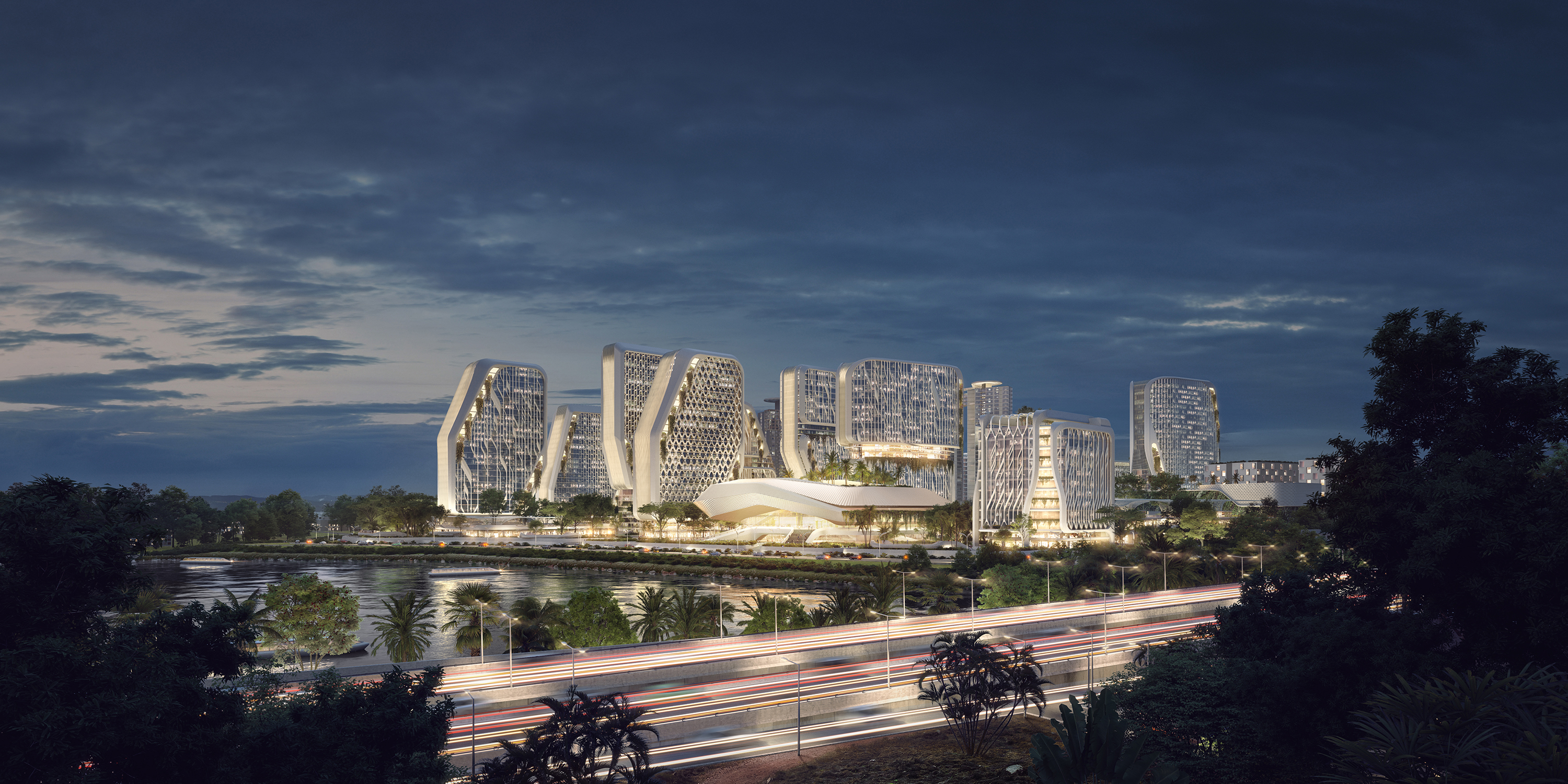 The masterplan features a system of streets that transition smoothly into designated drop-off points, while underground roads reduce congestion, ensuring minimal transport time and facilitating noise reduction.
By connecting multiple destinations together in a green and shaded environment with limited vehicular traffic,KTC encourages pedestrian movement while offering respite from an otherwise bustling urban context.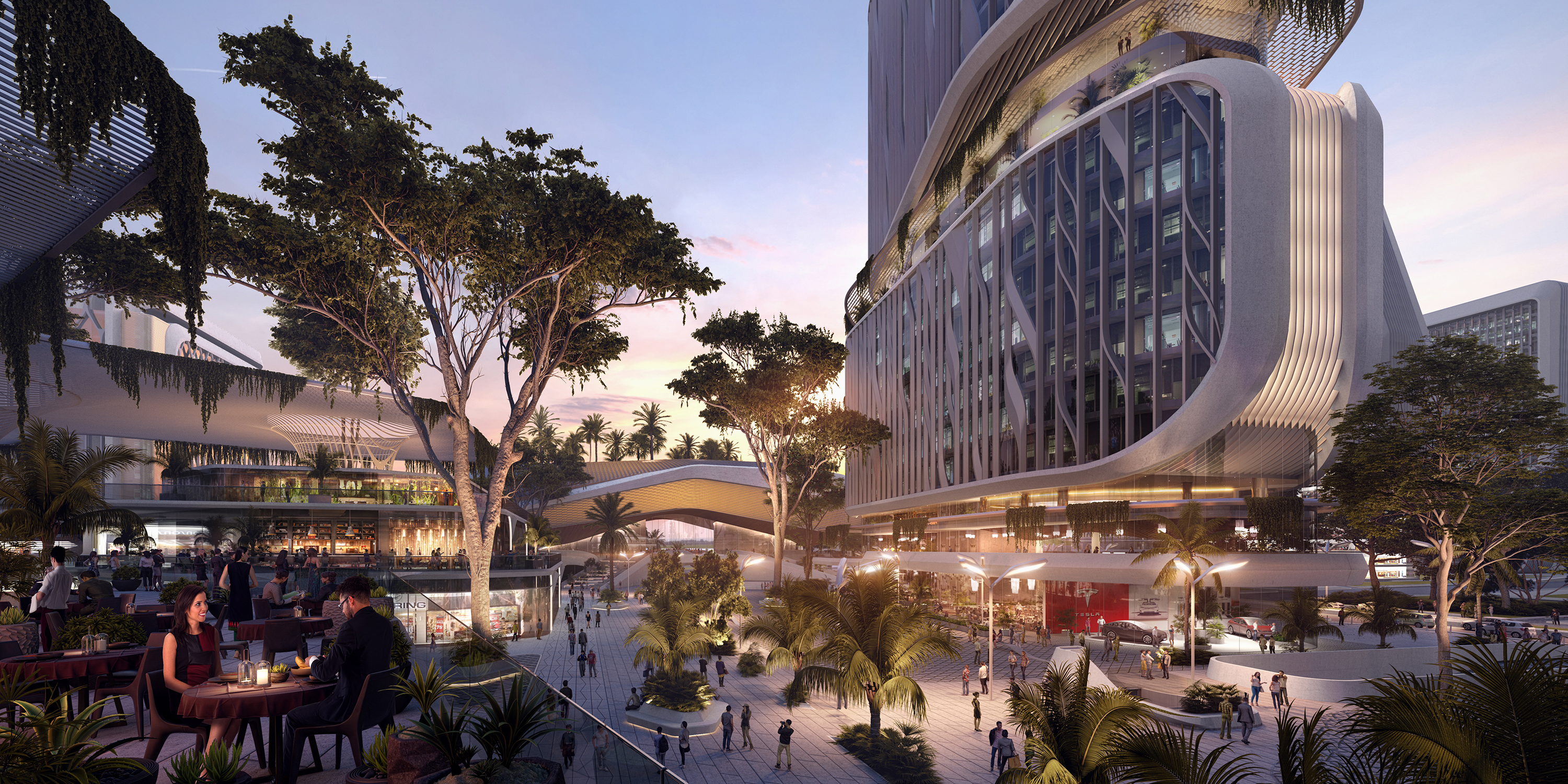 "We have so much data at our finger tips that can be used to analyse behaviour and inform design on an urban scale. We should use this to devise urban solutions that allow us to live in healthy environments that enable social interaction and capitalise on our free time more valuably," van Berkel said.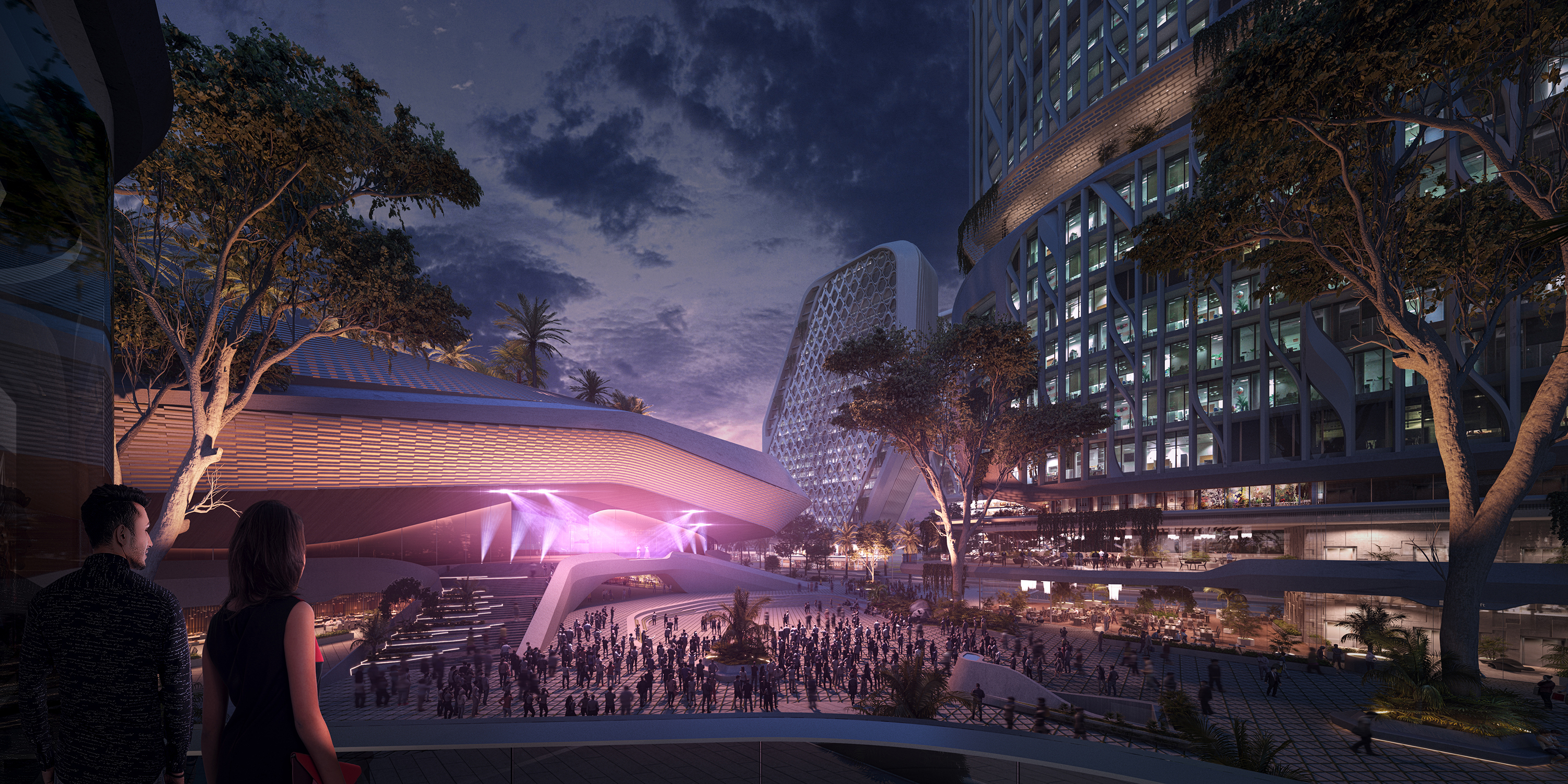 In addition, to the tech hub and the residential components, KTC will feature a theatre at its centre, alongside plaza and elevated retail areas and amphitheatre-style staircases. 
The architecture studio has also recently revealed its masterplan for an interactive financial centre for Tbilisi bank inspired by traditional Georgian architecture.