In photos: Aga Khan Award-nominated Beyazit Public Library, renovated by Tabanlioglu Architects
Completed in 2015, Istanbul's Beyazit Public Library, which was renovated by a team of architects and specialists led by Tabanlioglu Architects, has recently been nominated for an Aga Khan Award for Architecture. 
The oldest and largest library in the Turkish capital, the Beyazit Library was founded in 1884 as a soup kitchen and Caravanserai within a complex that featured a kitchen, primary school, hospital, madrasah and hammam.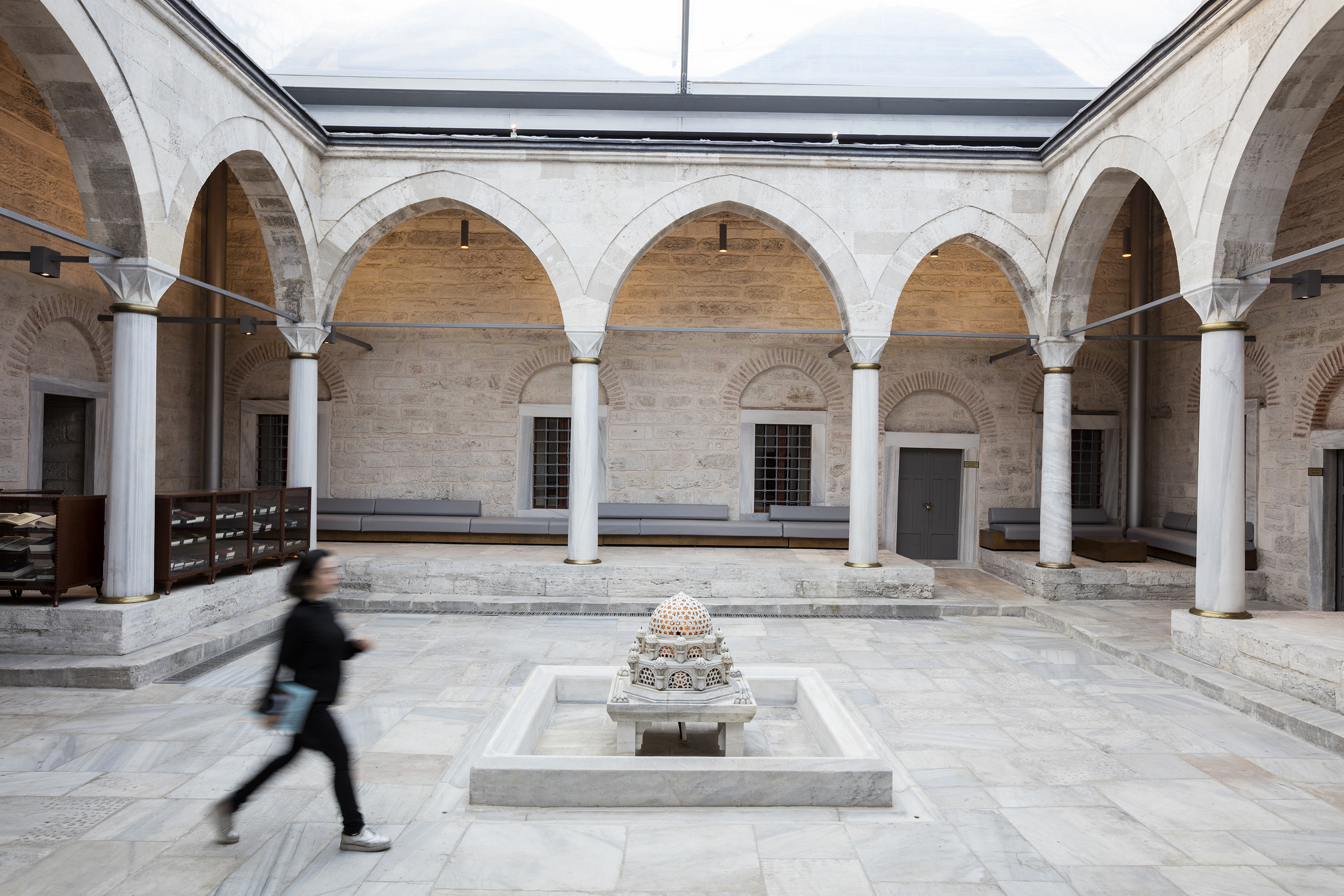 At the head of the complex stands the Beyazit Mosque, the oldest surviving imperial mosque in the city, built by Sultan Beyazit II and completed in 1506. The area defined by the complex is the historic Beyazit Square, also known as Freedom Square.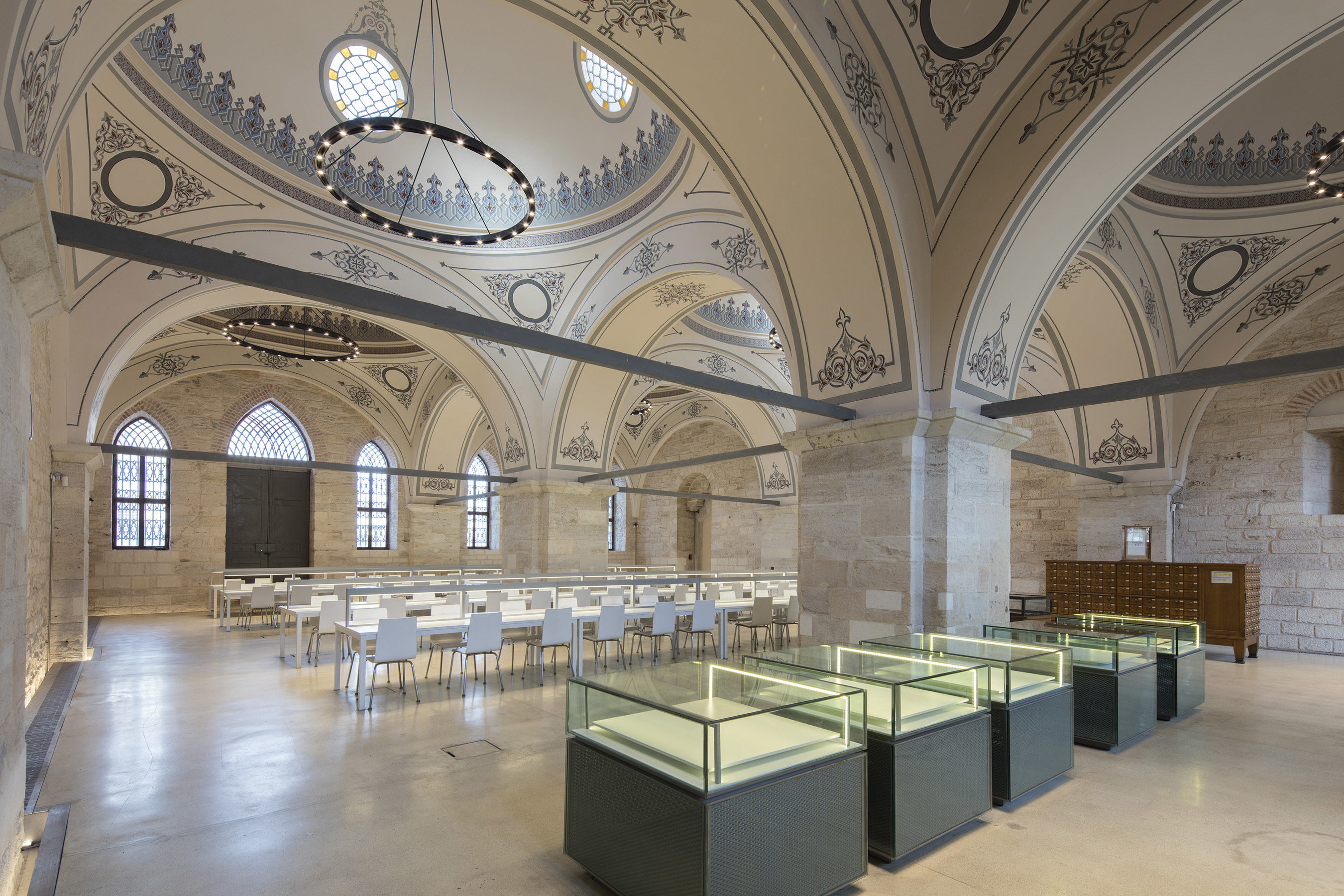 The restoration of the library involved the sensitive reorganisation of the interior and careful restoration of the building's fabric, particularly for its prominent multi-domed roof.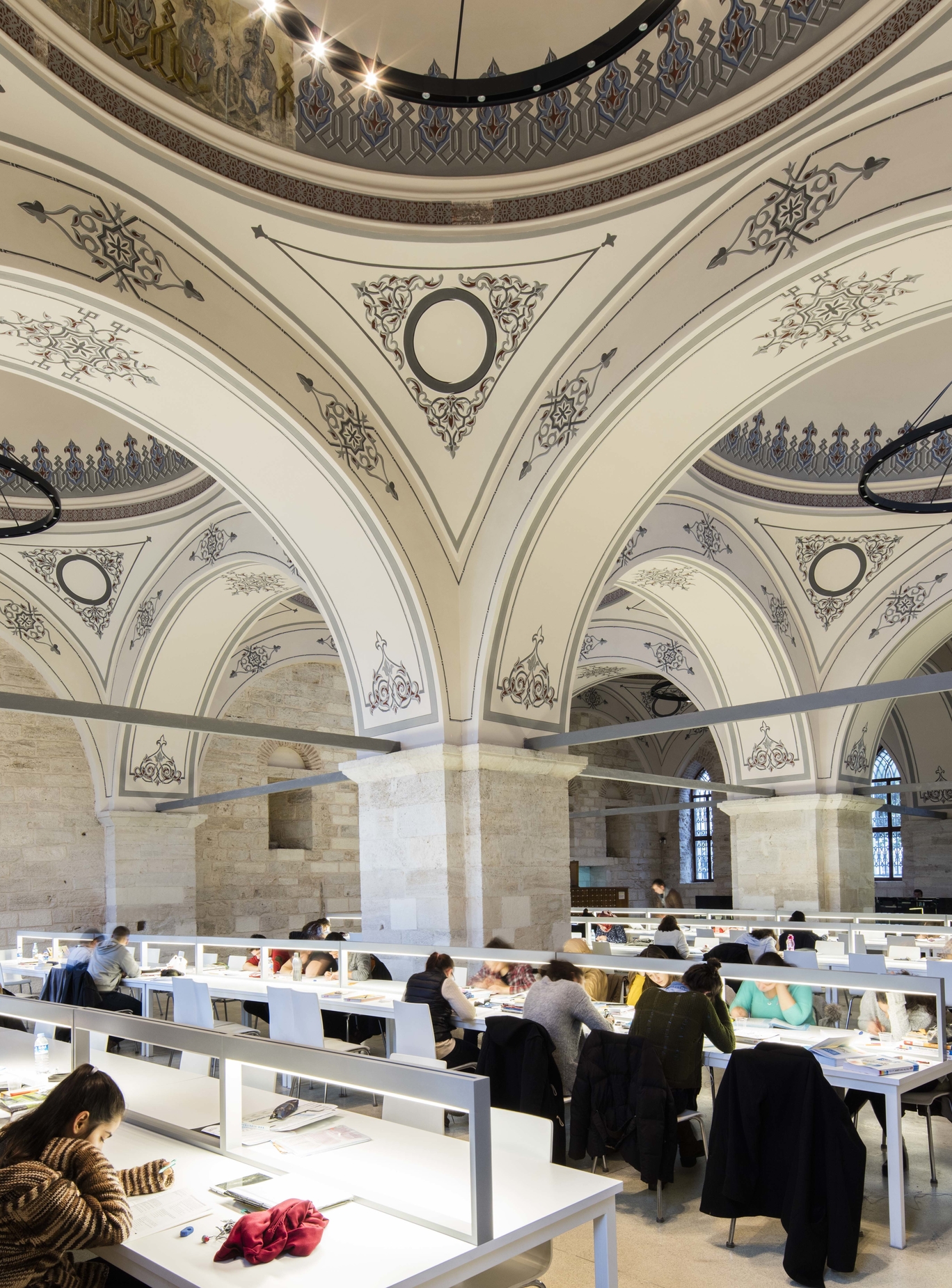 In place of the former concrete roof, Tabanlioglu Architects installed a light and transparent inflatable membrane structure, which covers the courtyard and filters the daylight, providing a controlled atmosphere.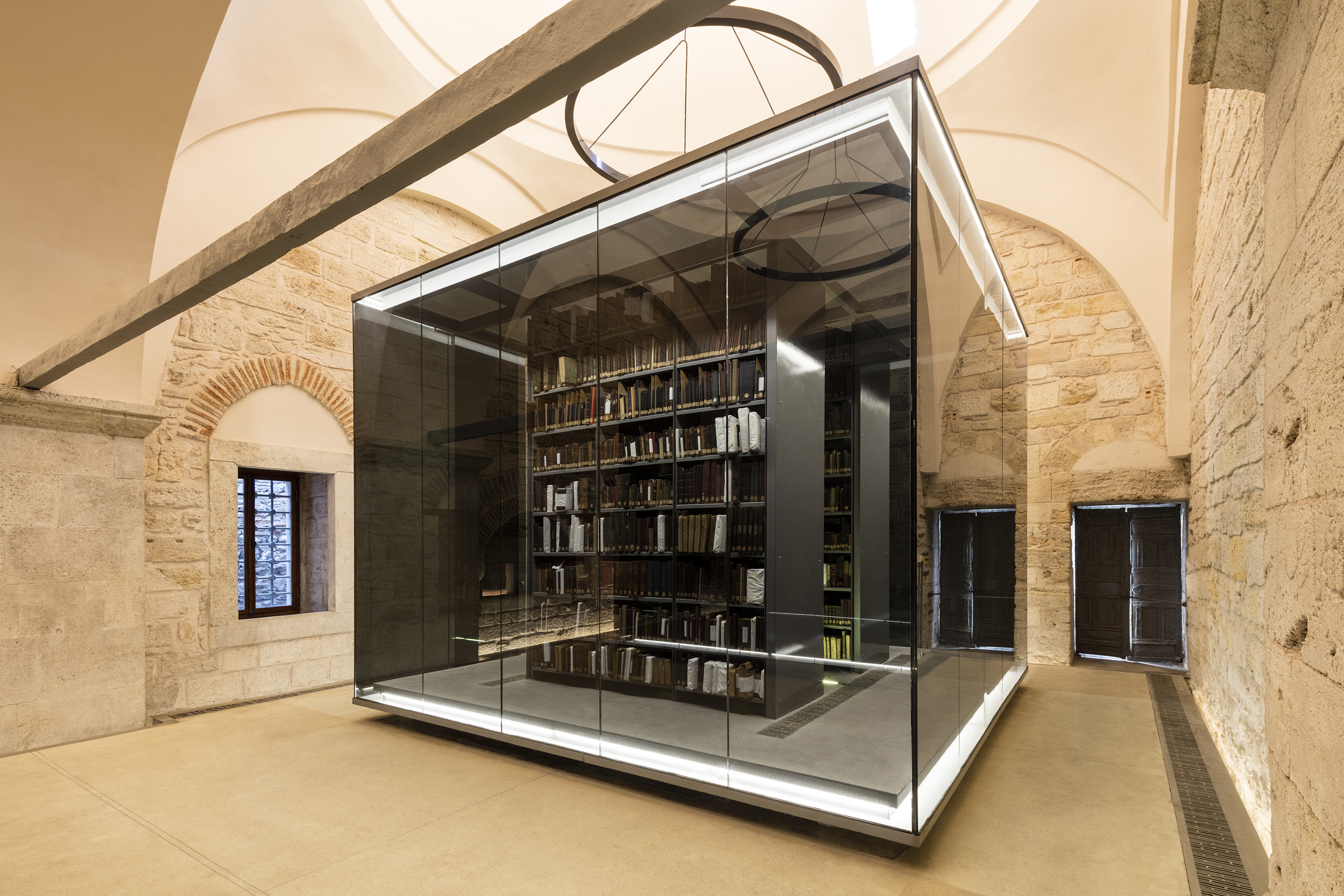 In the renovated shell of the building, the black glass boxes devoted to the manuscripts stand as monolithic objects, which are in stark contrast to their surroundings.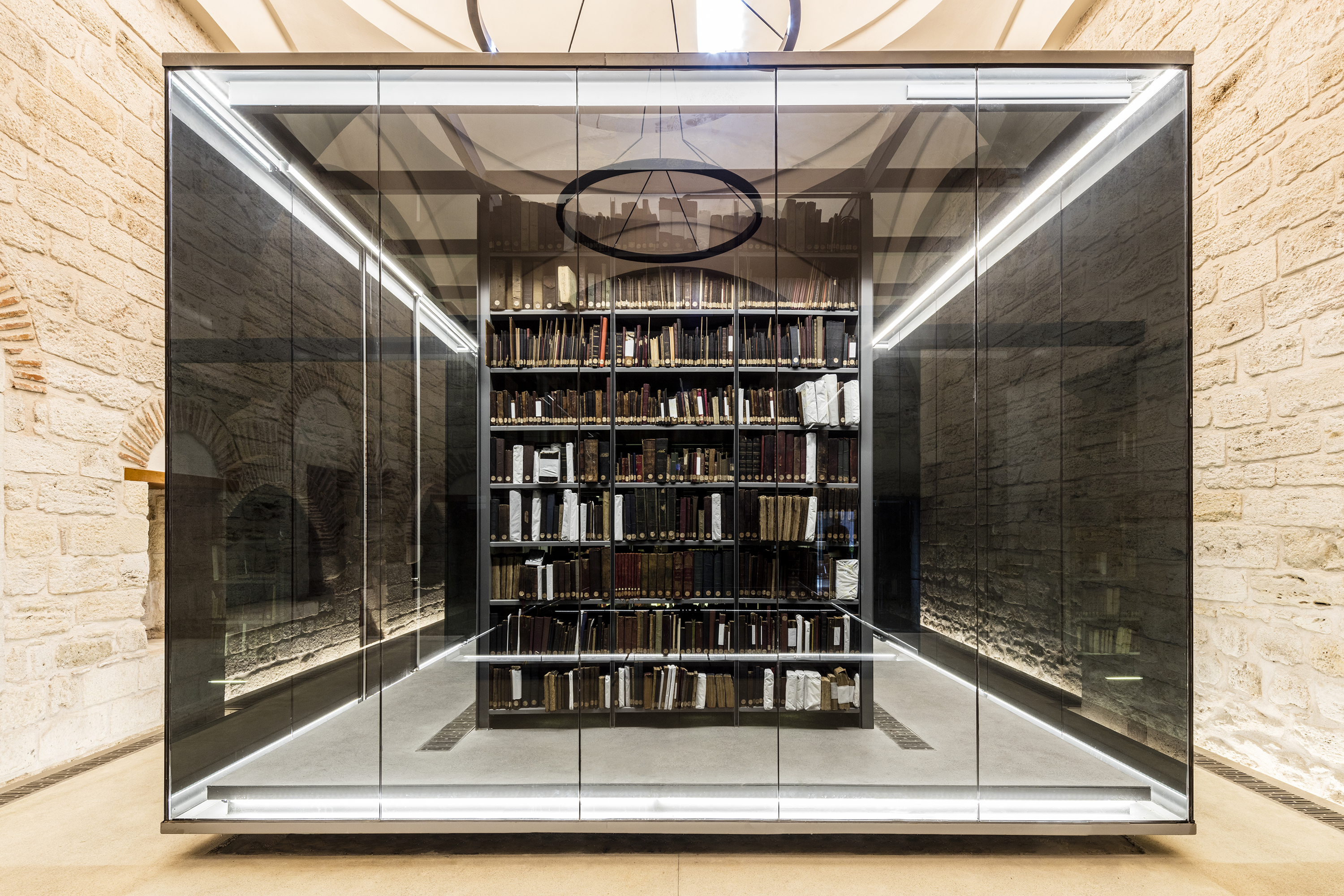 Lighting design throughout was completed by Studio Dinnebier. Echoing the spatial and historical qualities of the complex, the lighting emphasises the project's geometries, with the soft lighting application at the edge of the raised flooring following the contours of the wall and introducing another layer of nuance to the space.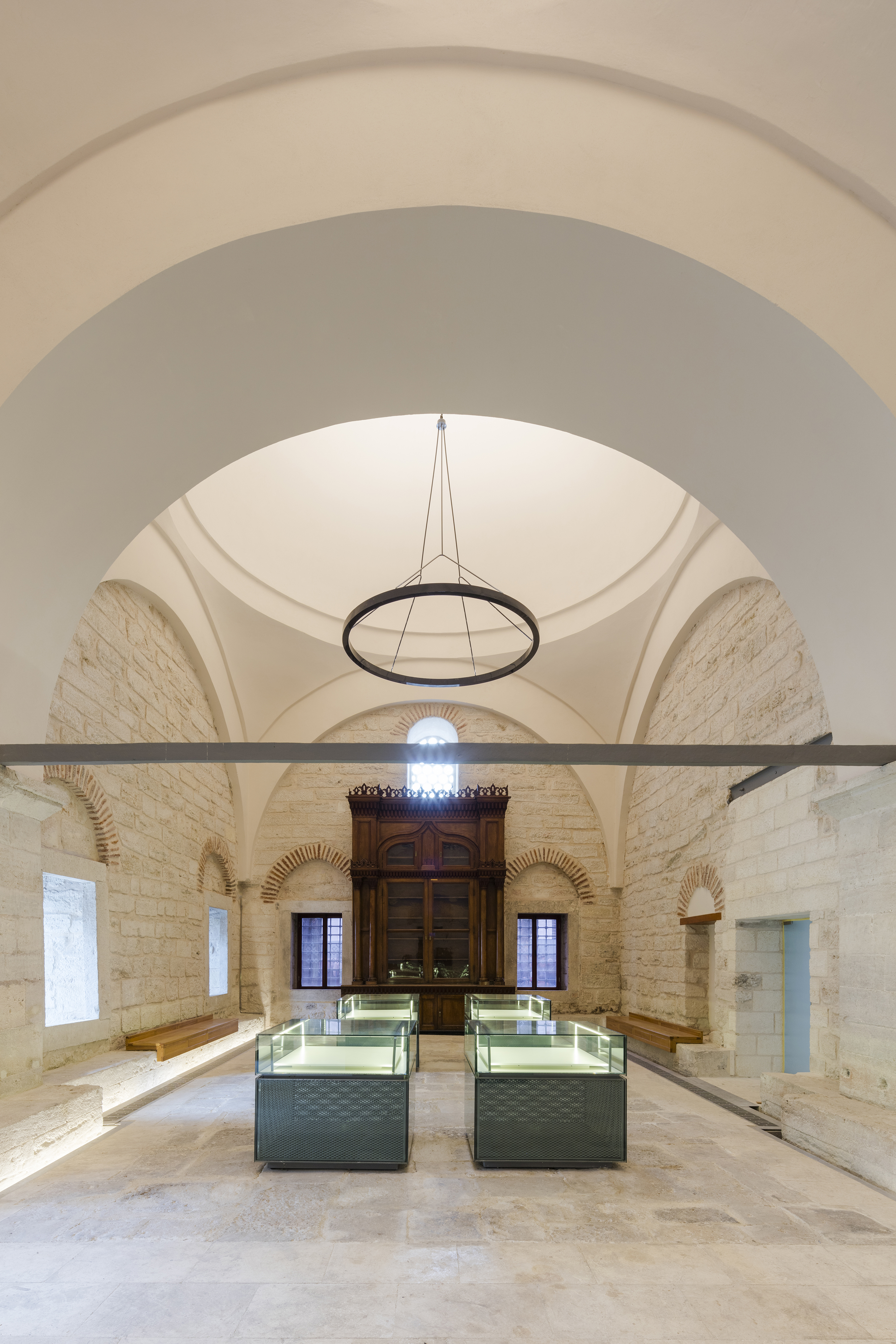 A minimal intervention, the restoration of Beyazit Library ensured the spirit of the place survived while modern facilities were grafted onto the historical fabric.