Machou Architects reimagines Dubai's Sheikh Zayed Road with urban park design
Machou Architects has designed the world's longest urban agricultural park for Dubai, transforming the city's vital Sheikh Zayed Road into an eco-valley. 
Developed to increase the city's public space and improve its connectivity, the project proposes to sink the highway underground and convert the above-ground land into 25km of "prime urban agricultural land". The park, called 'Super Park', would be a catalyst for social capital development, said the architects, generating economic value and sustainable growth.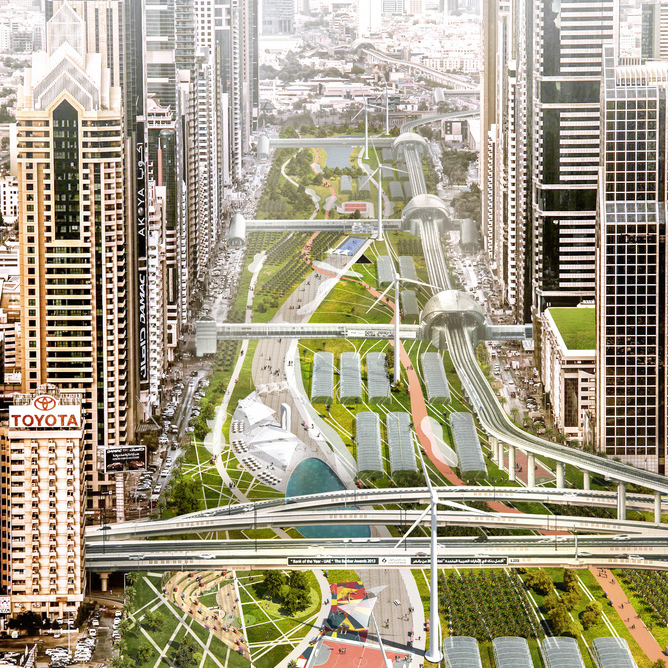 "Recent developments in Dubai are proving that well-designed spaces can offer a viable outdoor leisure option for people, despite the city's notoriously high summer temperatures," the architects said.
They added, "Heat can be controlled with good urban design elements and vegetation placement."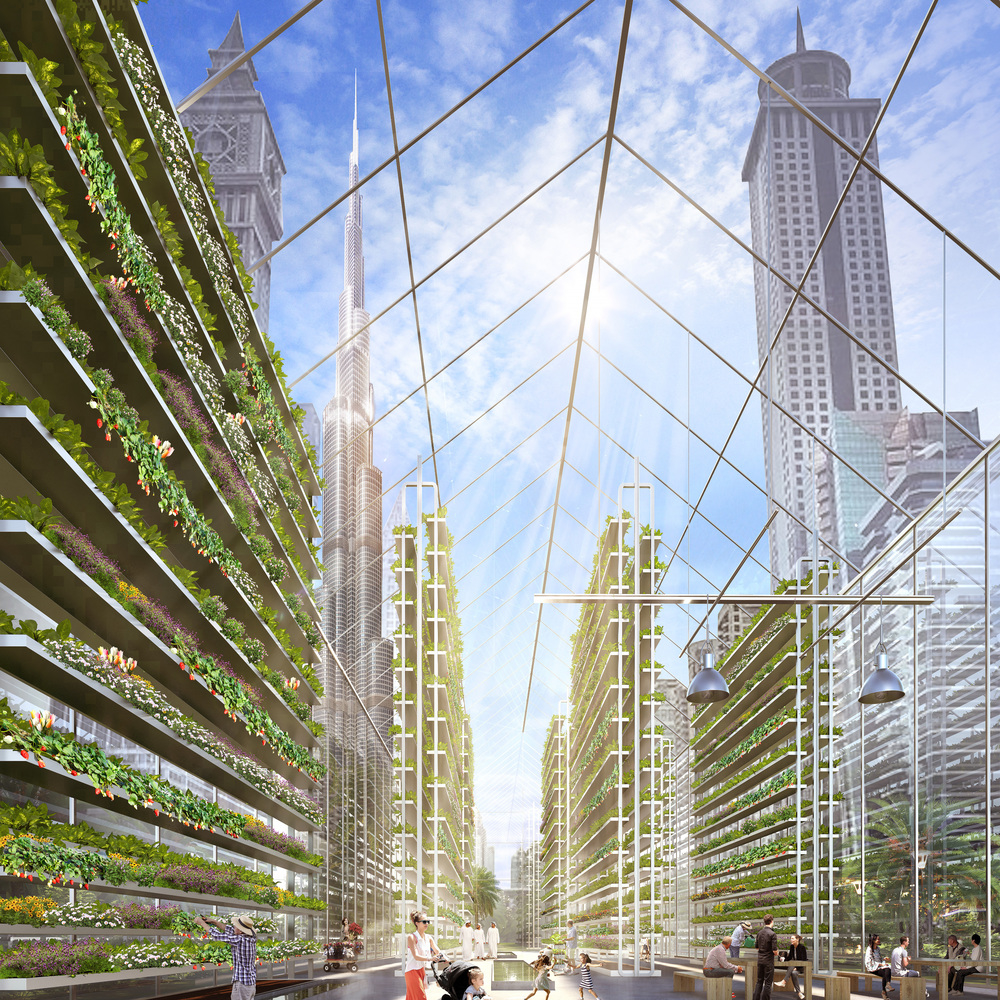 Read: Dubai should build a green park over Sheikh Zayed Road
80 percent of the park will be dedicated to productive agricultural land, using various indoor climate-controlled environments, as well as open-air, date palm tree farms.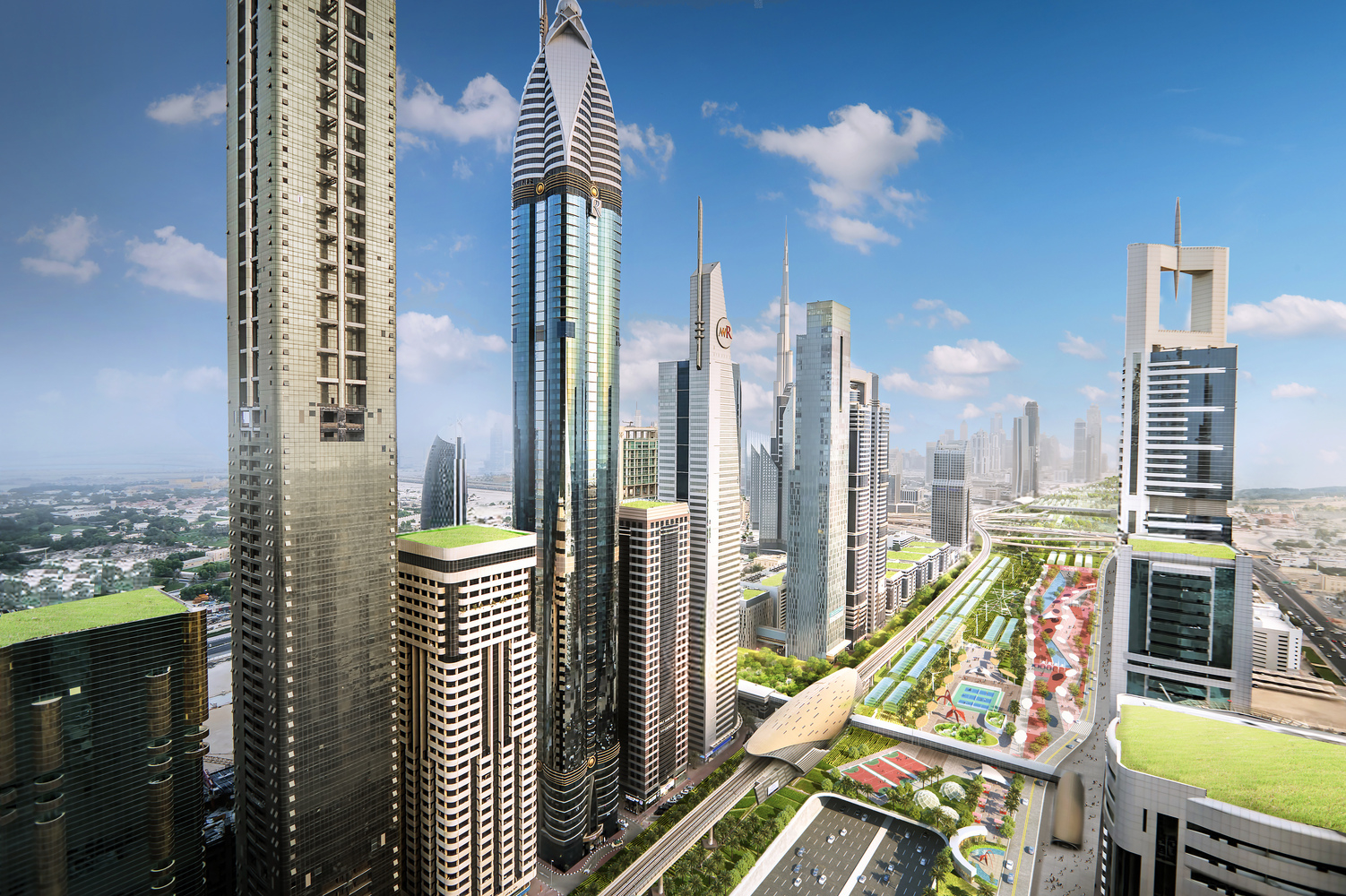 Stretching across the city, the park will sustain a significant portion of the commercial requirements for certain grown foods and will produce a positive butterfly effect by reducing the environmental footprint associated with transporting and storing vegetables, explained the architects.
The remaining 20 percent of the park would consist of non-productive leisure areas, which offer a blueprint for environmentally sustainable park designs that embrace local materials and vegetation.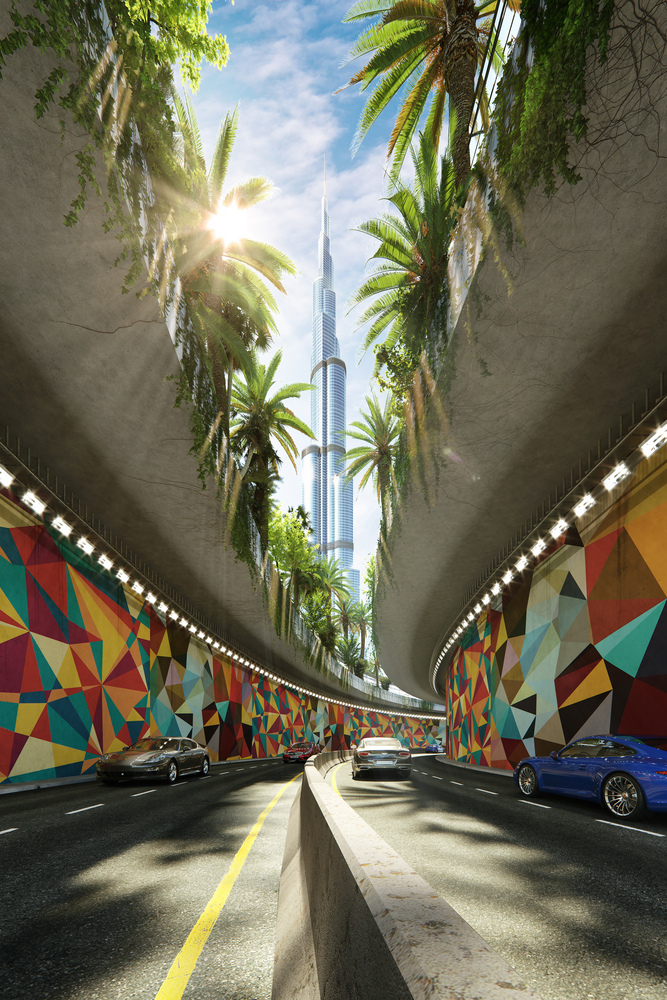 "This will support building a native ecosystem of plants, birds, insects and cross-pollinating bees," said the architects.
Machou Architects proposes to build the project in seven sequential phases, with approximately four kilometres spanning between the major interchanges where the underground road would emerge above ground and connect to crossing bridges. 
When completed, Super Park will maintain a surface area of about 700 football fields lined up next to each other. Connecting Dubai's different areas of development, the architects hope the park would contribute to a higher social connectivity of the city's urban fabric. 
"Dubai Super Park stitches the urban fabric back together to reunite the segregated flow of people, nature and energy," said the architects.
Watch: Connectivity between masterplans is necessary, say UAE architects