Valerio Olgiati creates a concrete canopy as entrance to Bahrain's Pearling Path
Swiss architect Valerio Olgiati has created a red-coloured concrete canopy supported by large columns as a gateway to the Pearling Path, a UNESCO World Heritage Site in Muharraq, Bahrain.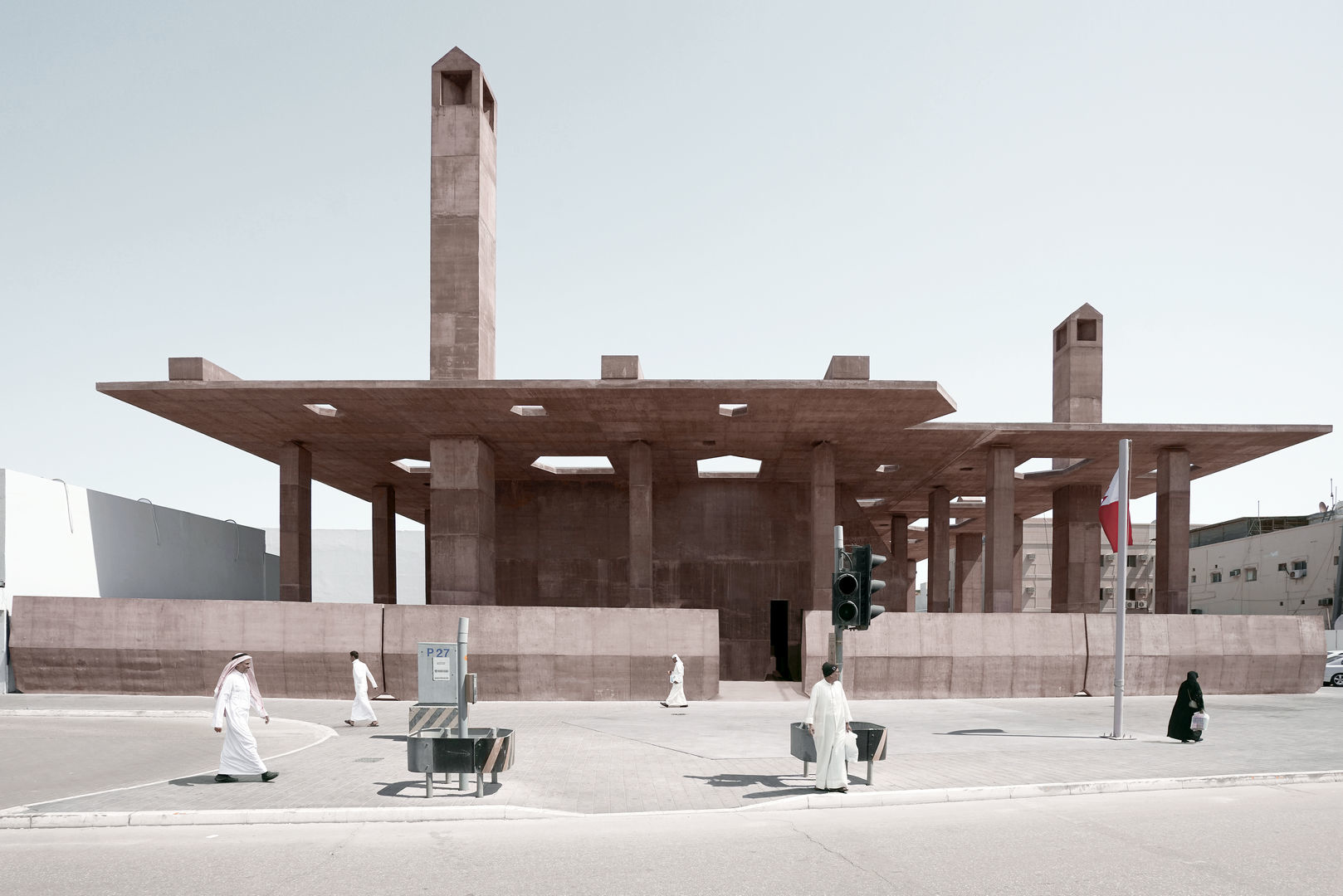 The Pearling Path connects a series of buildings that play a significant role in Bahrain's historic pearling industry, forming a 2.2 mile trail on Muharraq Island.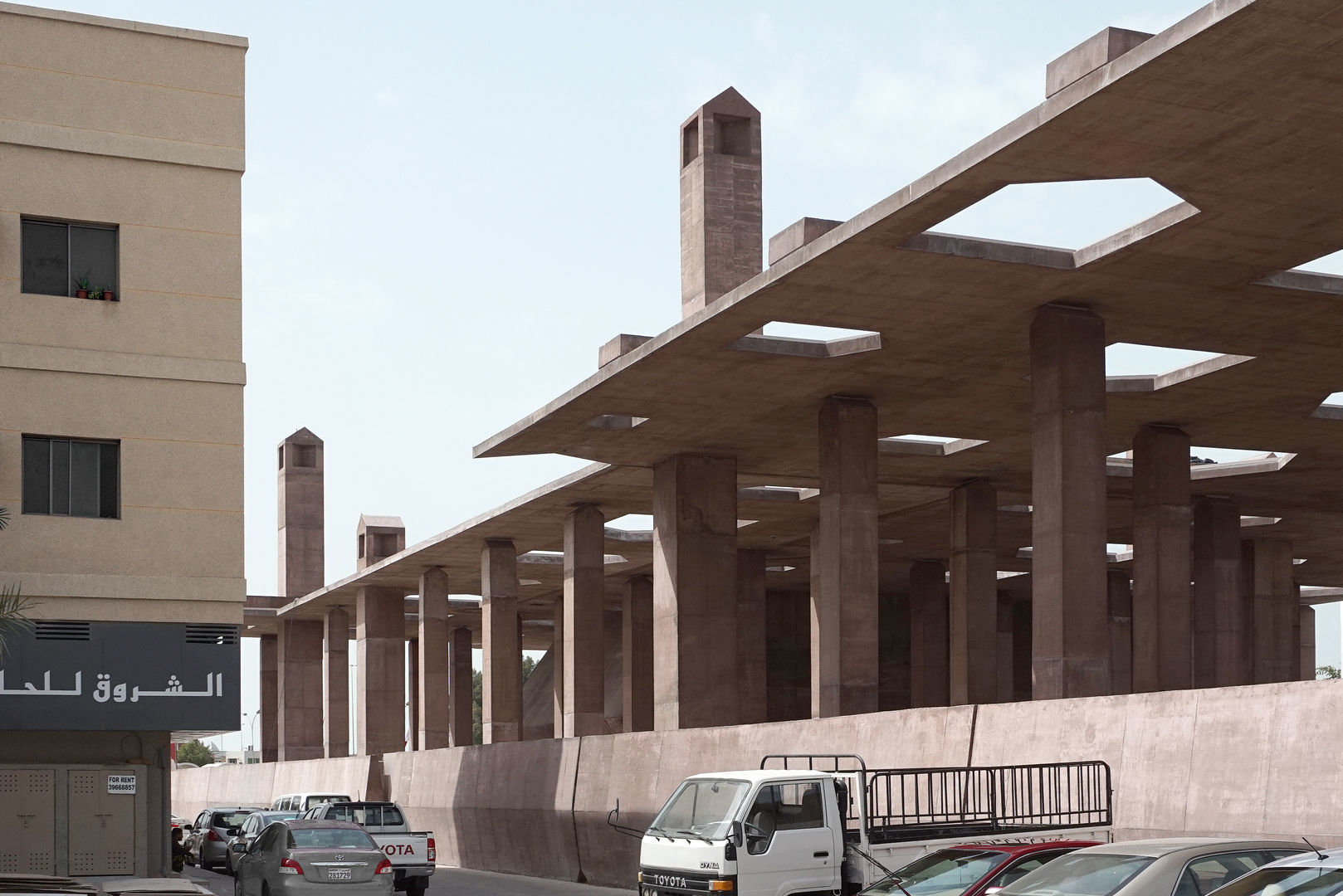 "The entire building functions as the entrance to the cultural heritage and the foyer for the medina," said Olgiati.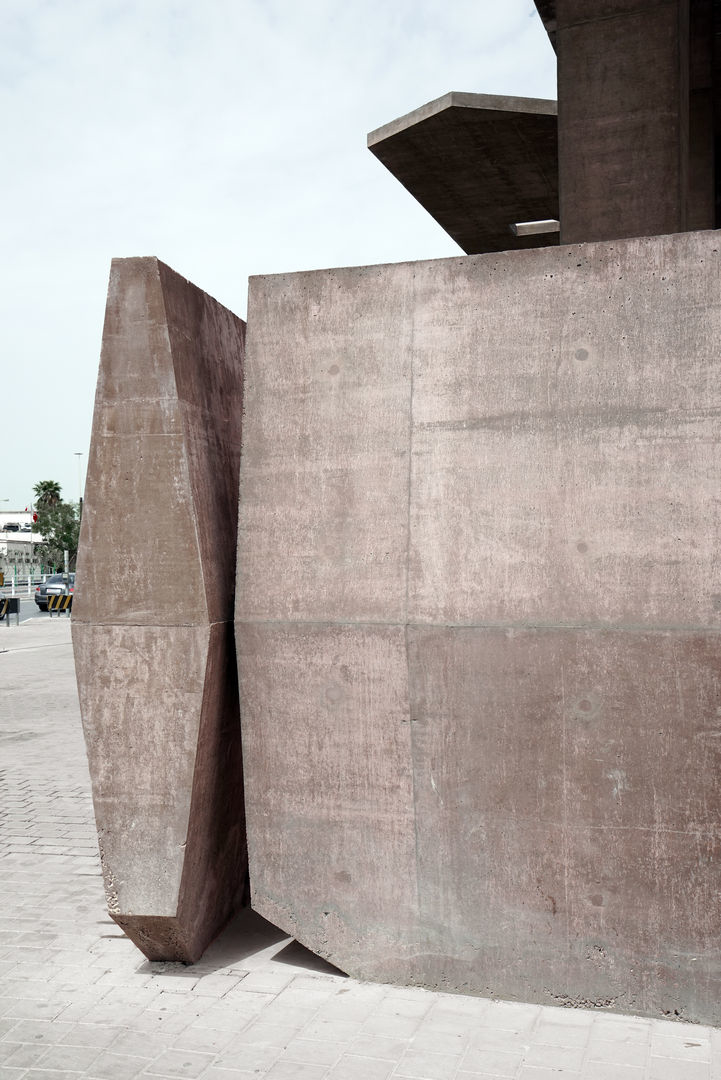 The 10 metre-high canopy is supported by a "forest of columns" and wind towers and is designed "with the scale of a public park", where segments of high walls made of concrete allow for openings to form the entrances into the site.
Entrances have been placed on all four axis points of the site in order remove a sense of hierarchy of movement and to fully integrate into the surrounding context. Concrete benches have been scattered around the site to provide seating, mirroring the surrounding materiality of the project.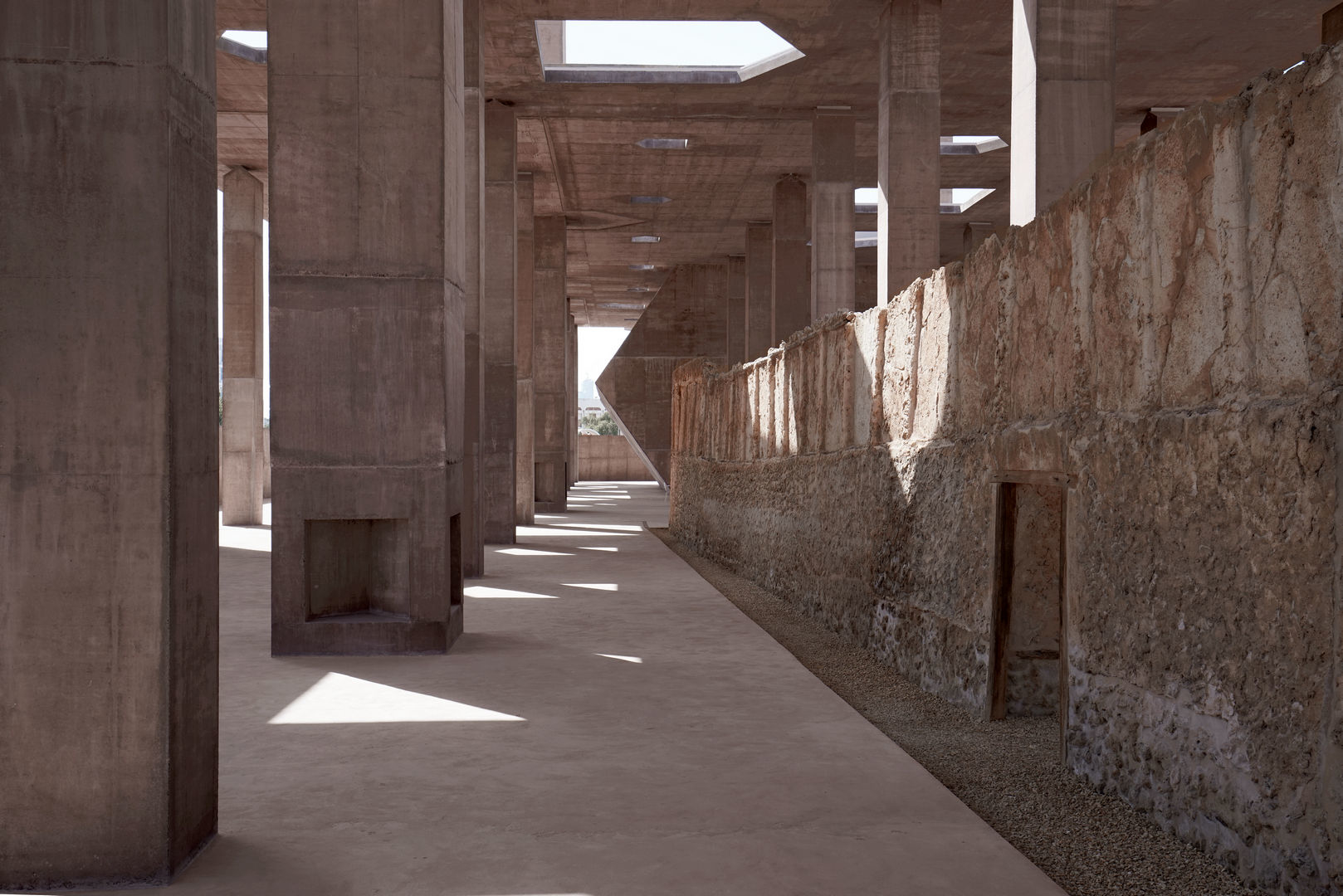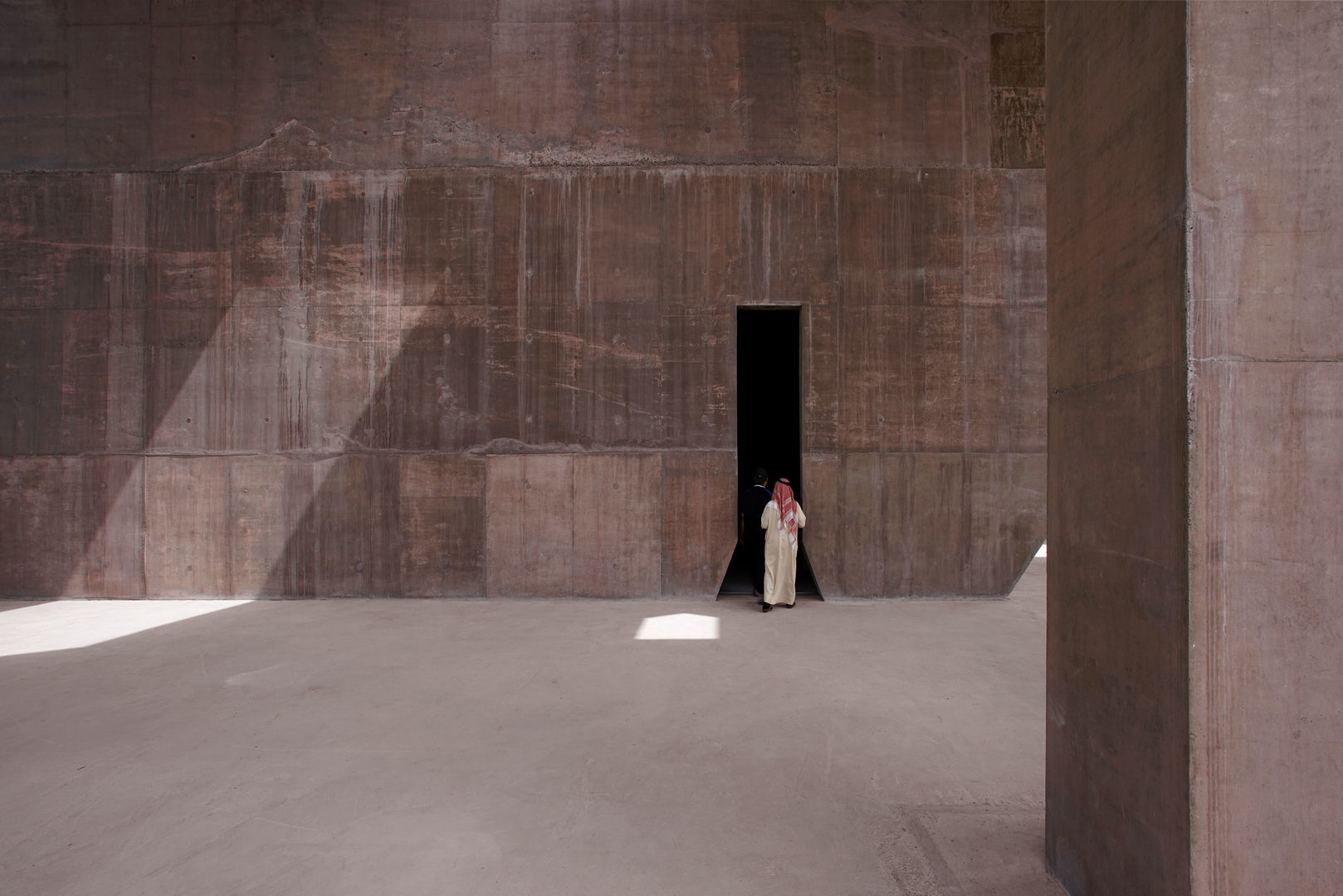 The canopy is also perforated with a seris of geometric openings that mimic the pitched columns and the wind catchers, drawing in patches of light below.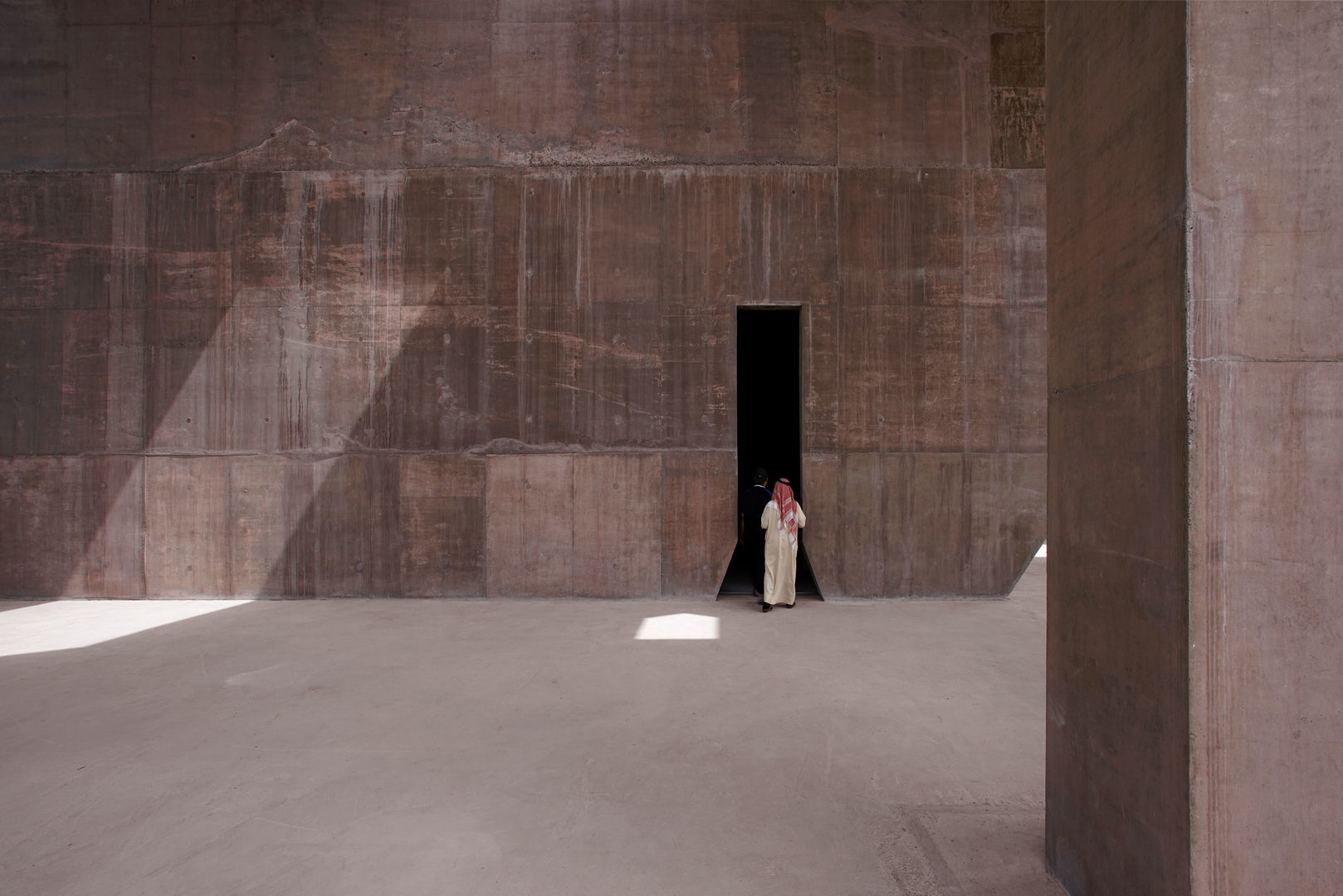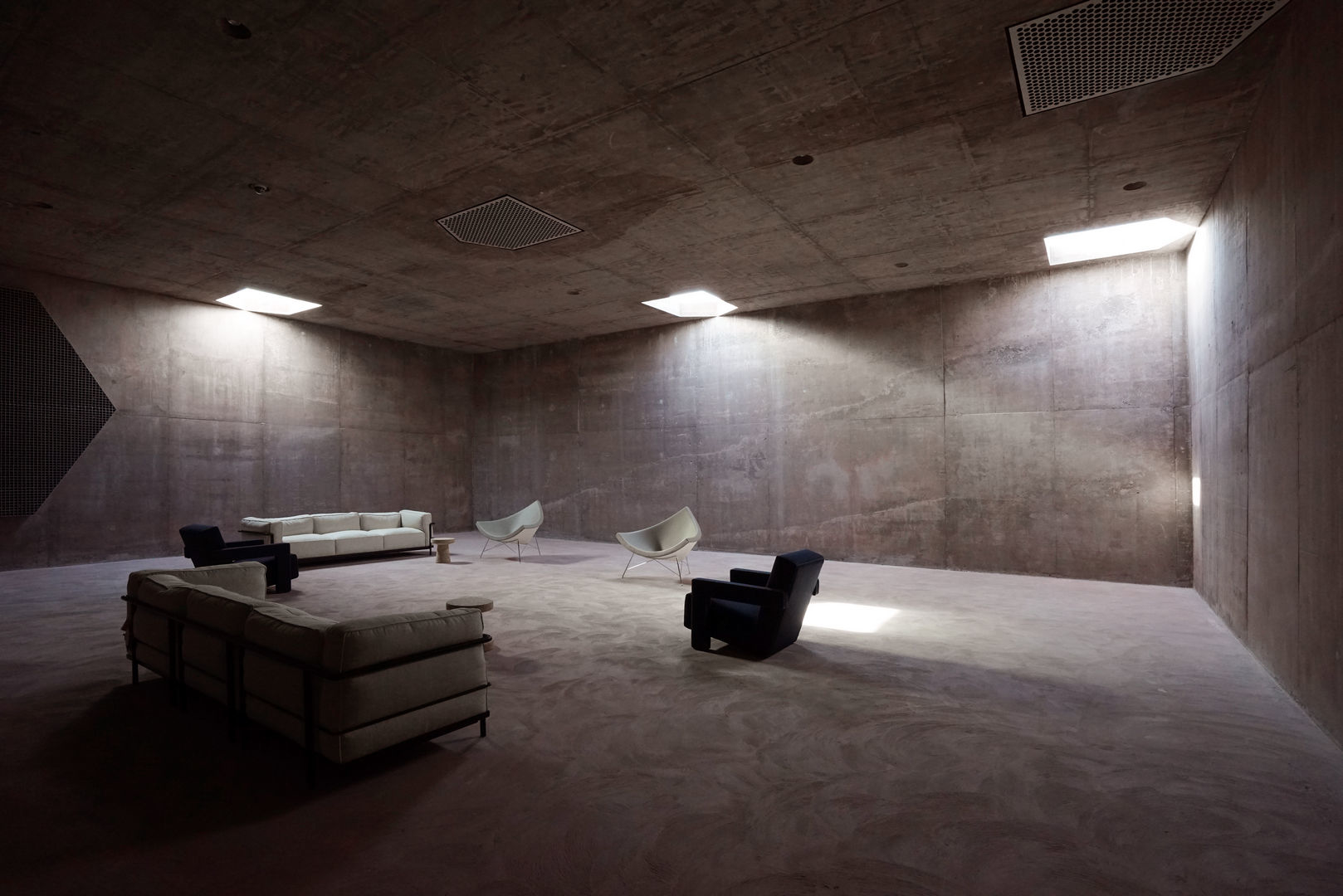 "It is an urban room for the people of Muharraq," he said. "A roof, understood as an archaic gesture, donates vital shadows for the people of Muharraq in this very hot climate and produces a new and unique situation through its different scale.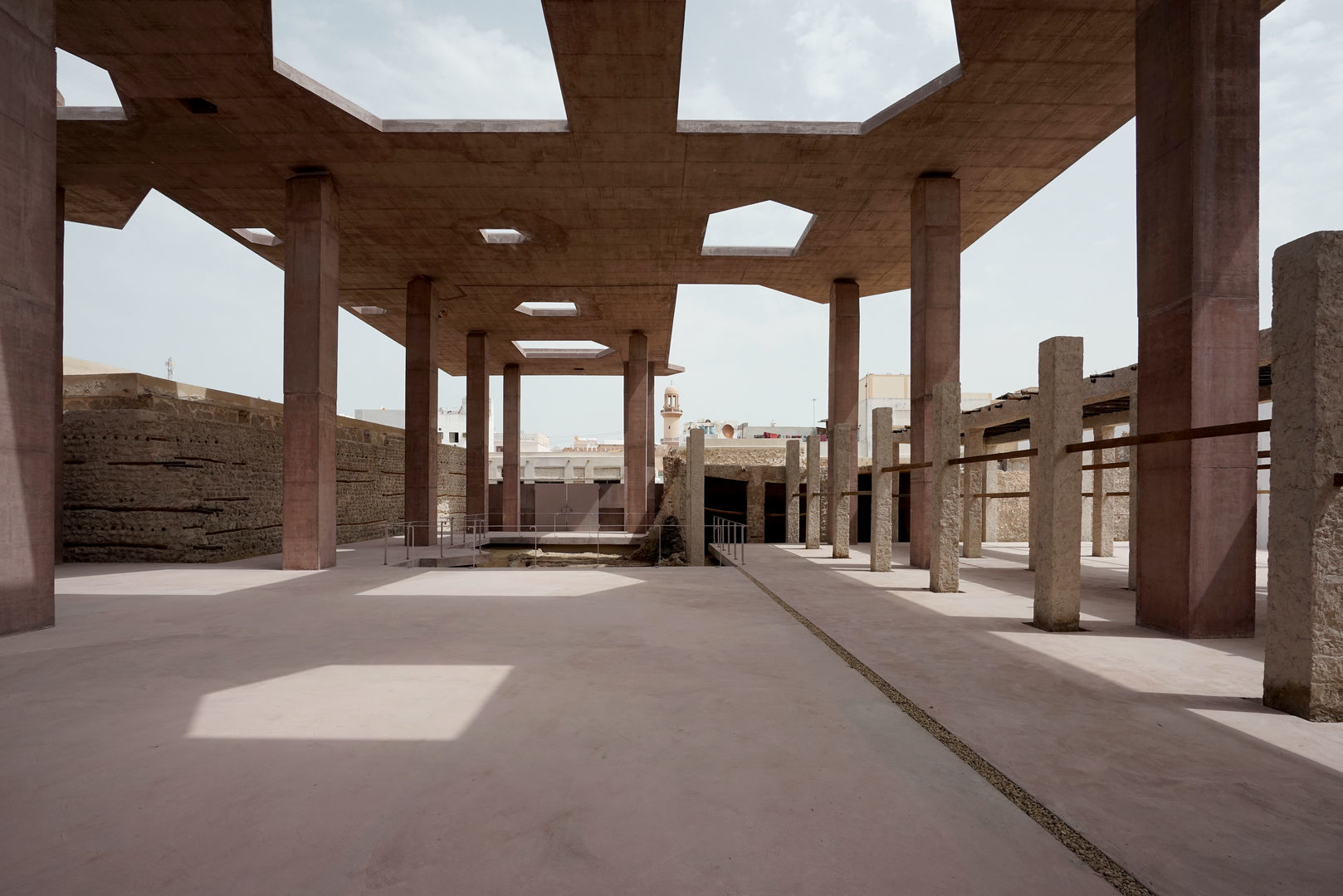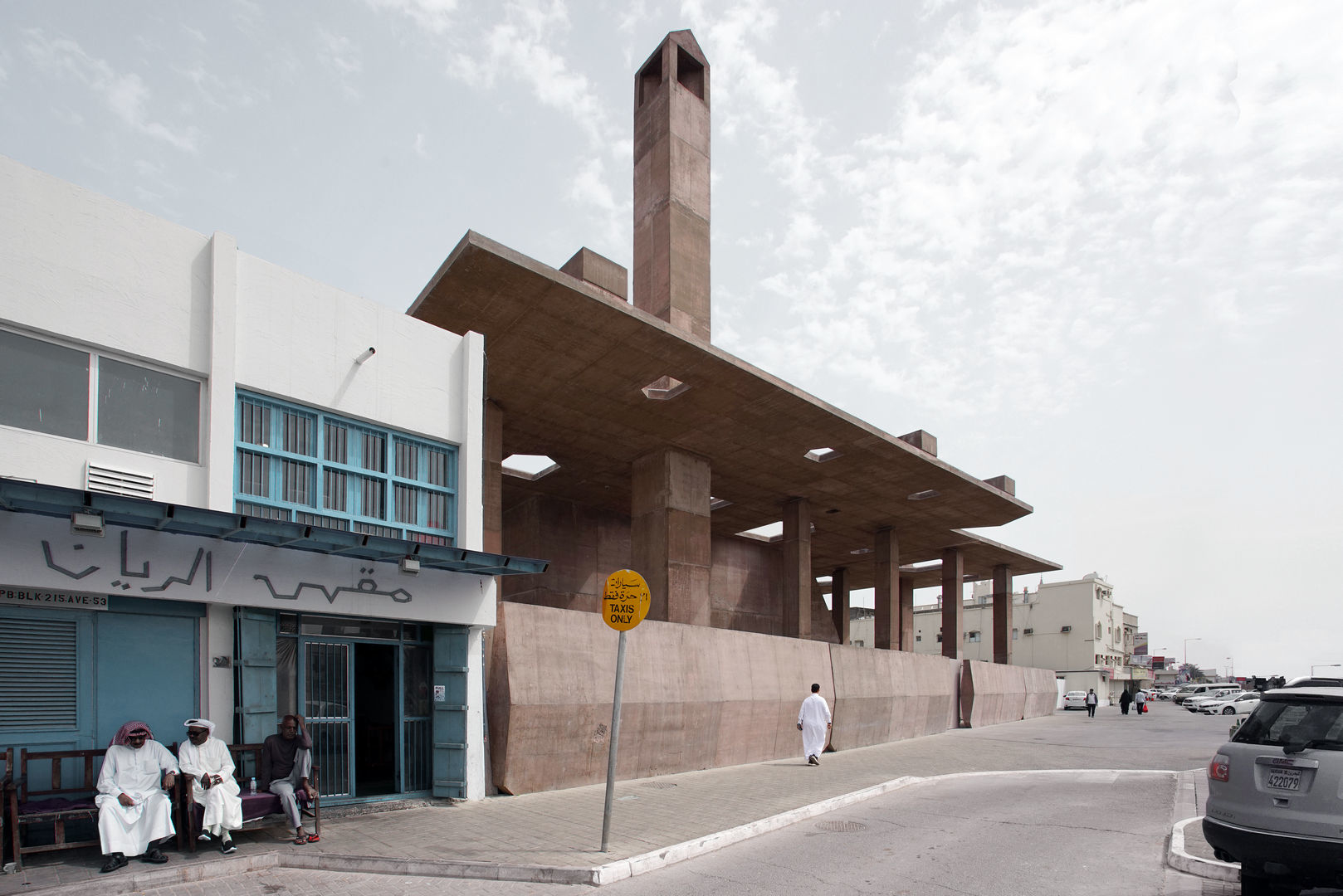 "Slightly set back in the shadow is an enigmatic house in which the museum of the UNESCO World Cultural Heritage is located. As a totality the building creates a universe in itself that is the entrance for the Pearling Path and the city beyond," Olgiati added.