New images of ZHA-designed cultural centre in China revealed
New photos of Zaha Hadid Architects-designed Changsha Meixihu International Culture and Art Centre in China reveal the project's near-completed exterior. 
Featuring three curving, petal-shaped buildings, the 115,000m2 cultural complex is due for completion later this year, and will house a theatre, contemporary art museum and a smaller multi-purpose venue.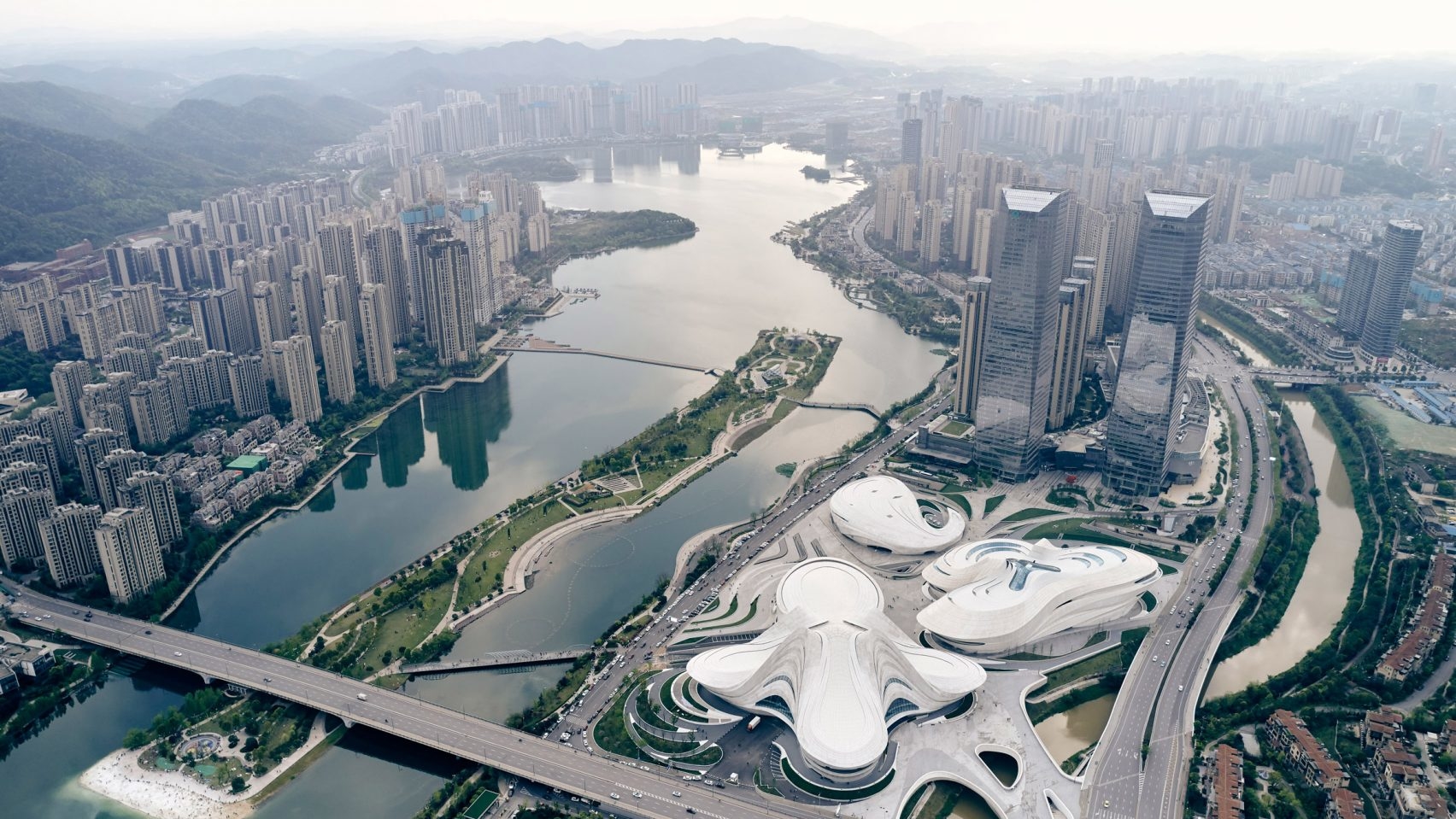 Intended to become the new cultural and civic landmark for the city of Changsha, the centre's structures are connected via a large stepped plaza that offers visitors a tapestry-like sequence of urban ambiances, "injecting the site with urban vitality", said the architects.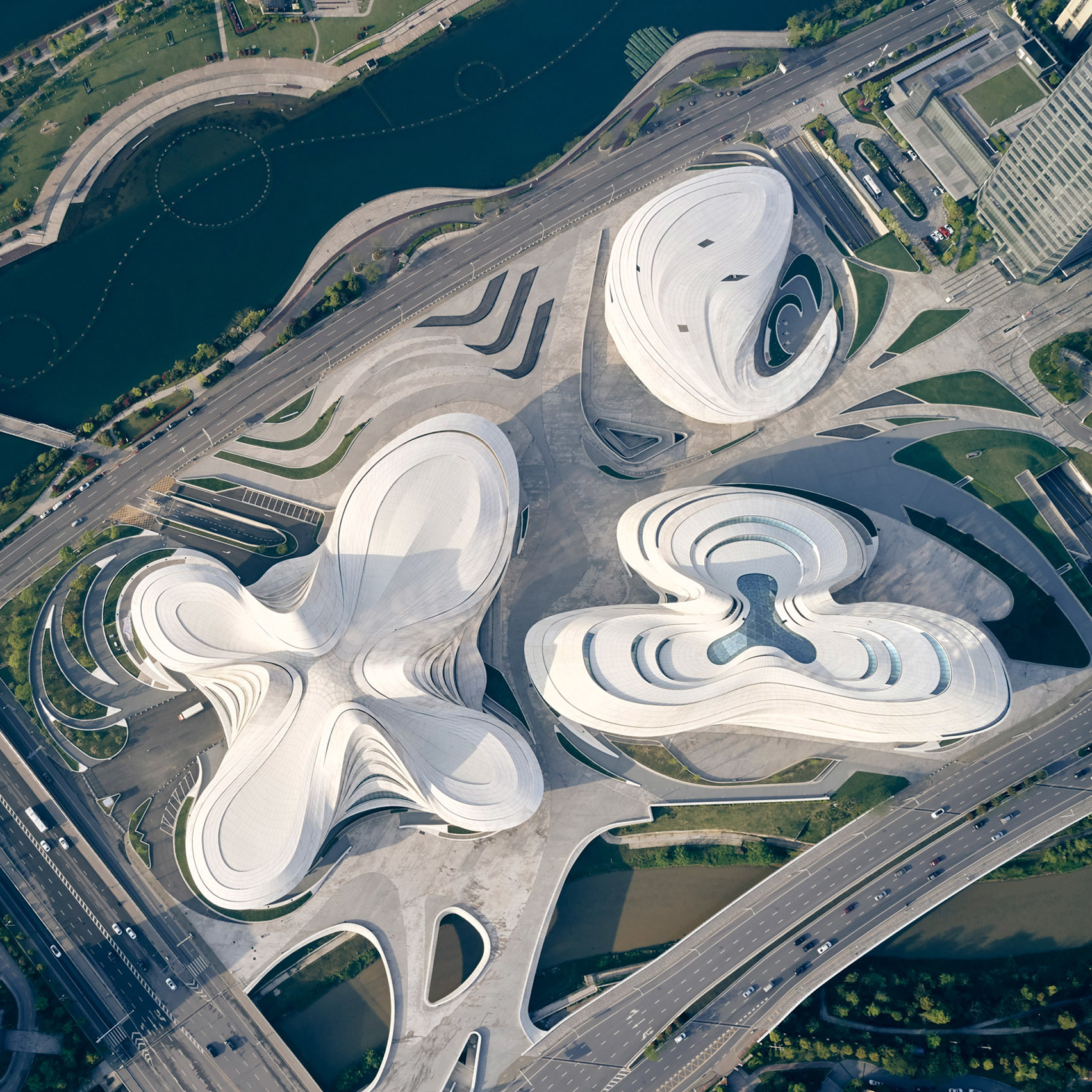 The images, by GS Visuals, show the exterior of each building, which appear completed and feature ZHA's signature white, organically shaped facades with interspersing curved glass panes. 
The large plaza forms pathways between the buildings, and is aligned with links to the surrounding area.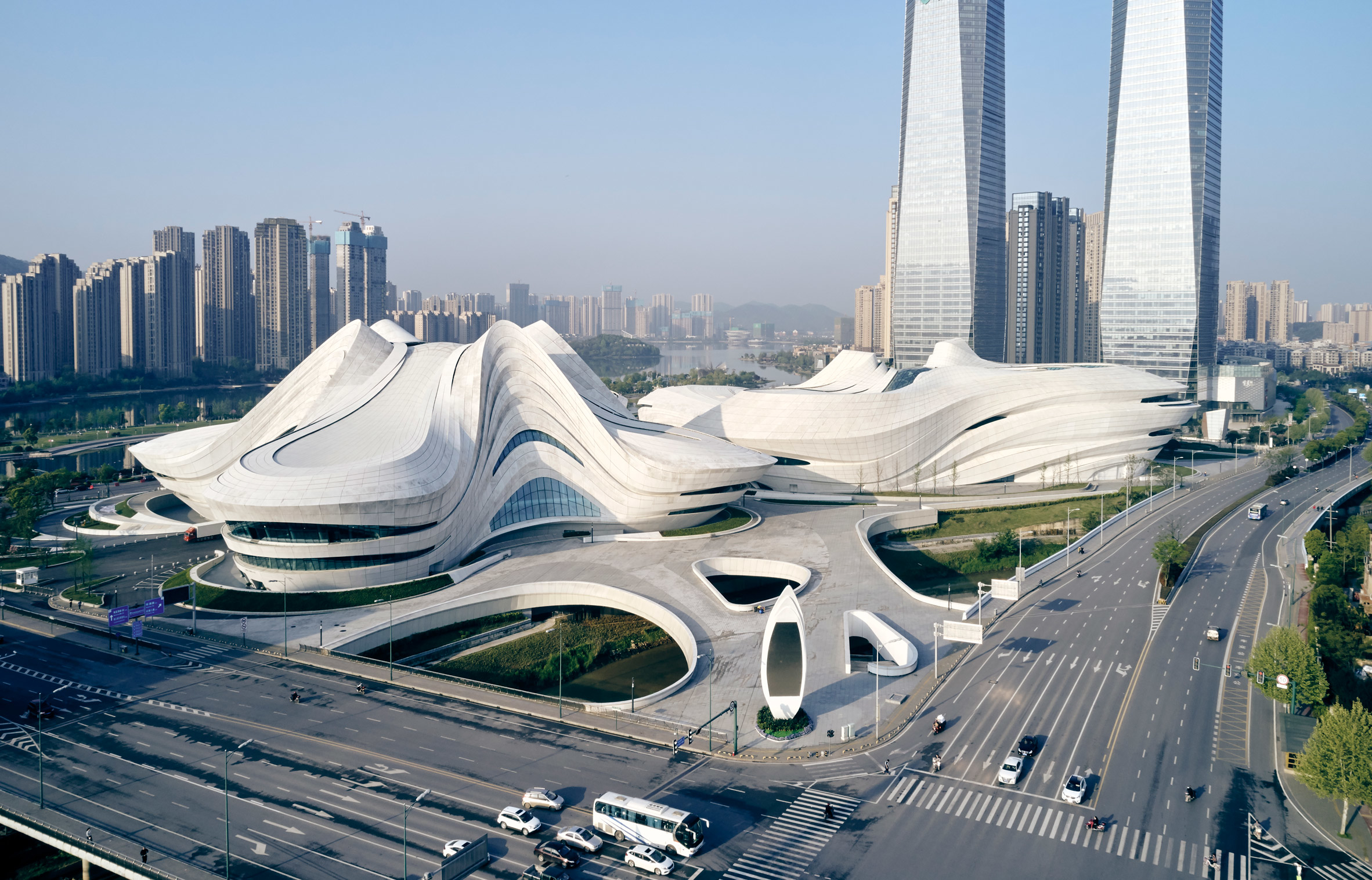 The largest building in the cultural centre is The Grand Theatre, which can hold performances for up to 1,800 people and comes complete with "all the necessary front of house functions", including lobbies, cloakrooms, restaurants and VIP hospitality facilities.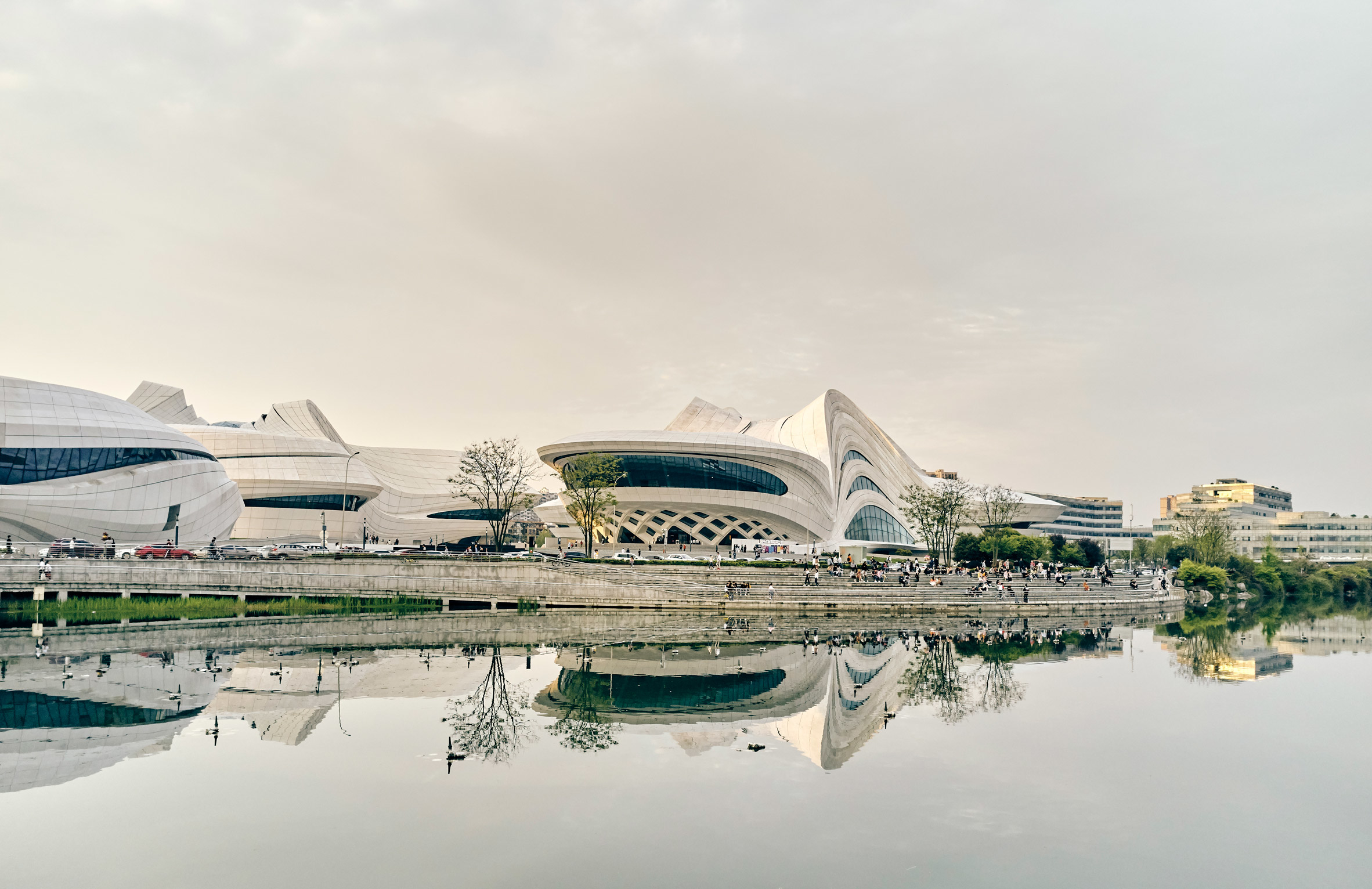 In contrast, The Small Theatre has a maximum capacity of 500 seats and opens to a sunken courtyard, edged with restaurants and shops. 
The third building, The Museum, will feature a central atrium that separates to form three wings.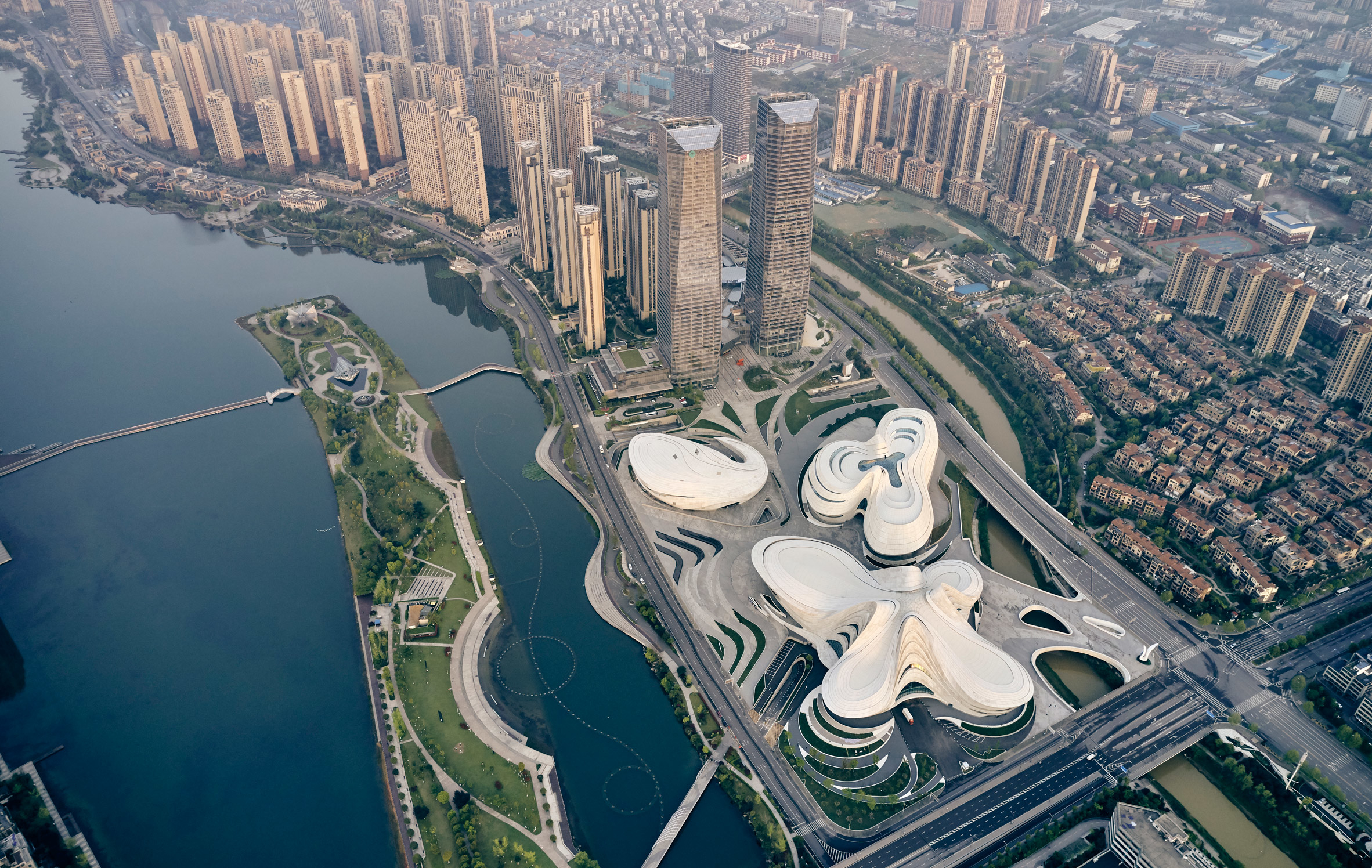 ZHA has also built two pedestrian bridges that connect the development to Festival Island, a linear islet located in the Meixi Lake.