New mosque in Egypt by Dar Arafa designed to serve Muslims and non-Muslims
Cairo-based practice Dar Arafa Architecture has recently completed a new mosque in Basuna, a village in Sohag, Egypt. 
Located amidst a densely constructed area with the surrounding environment encroaching upon itself, leaving little urban space between residential buildings, a cemetery and a makeshift market, Basuna Mosque aims to offer peace and tranquillity for the community.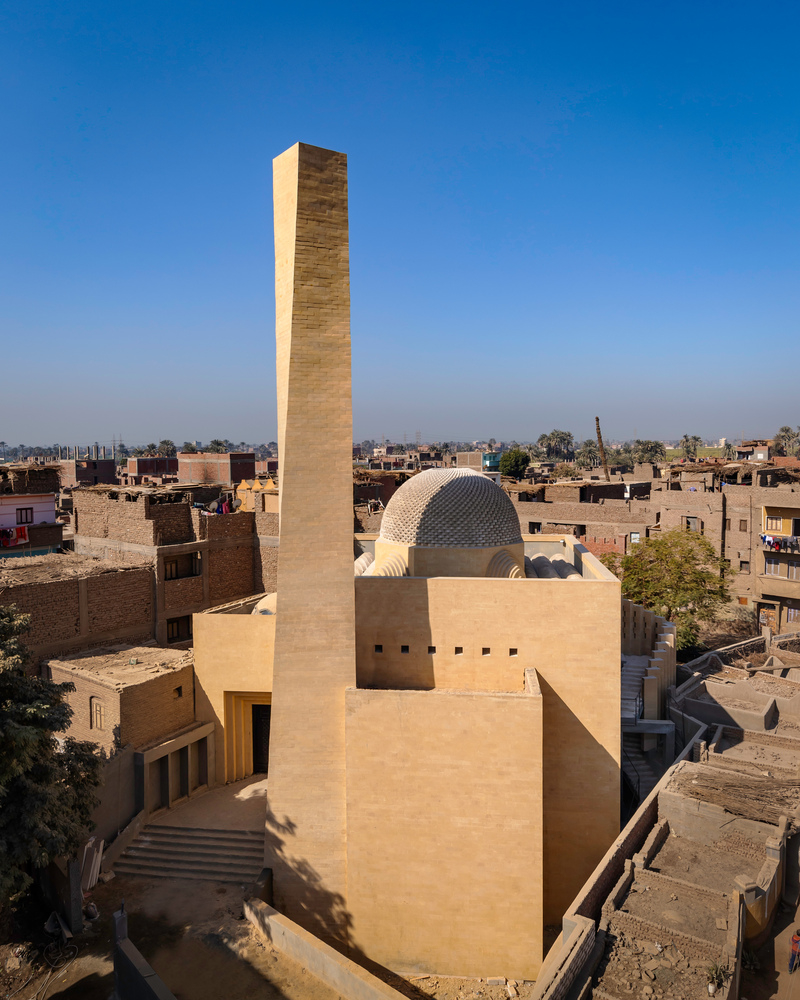 The architects devised an architectural plan that comprised a cavity wall with only one window, which offers views of the cemetery. The structure's roof further features a 'hybrid roof system' that consists of a concrete beam grid iron, cast in situ, forming a central square that marks the mosque's main dome.
Surrounding the main dome, 108 smaller square openings partially covered with pendentive domes are complemented by fixed horizontal and operable vertical glass panels, which allow for natural light and air ventilation.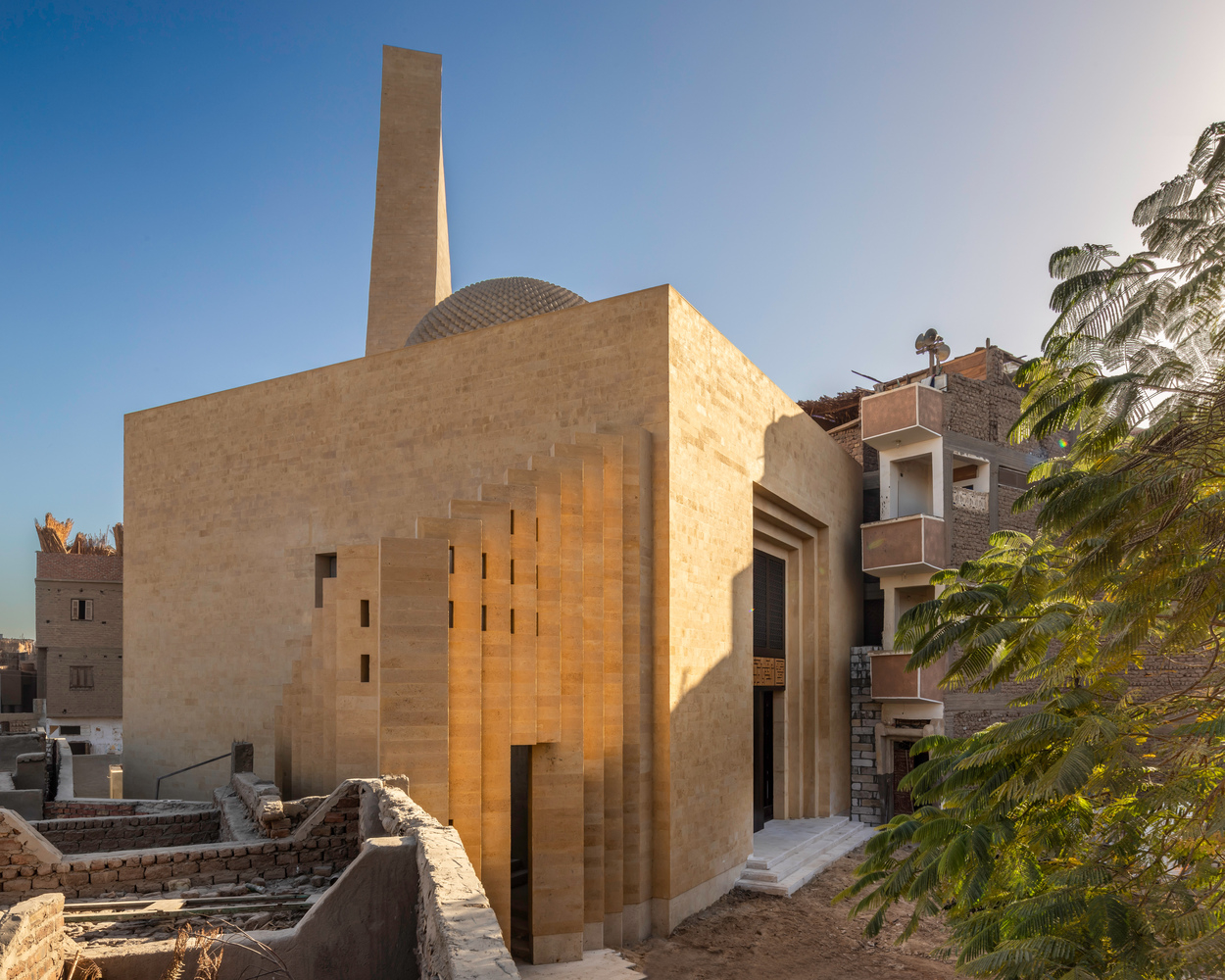 The architects used local materials for the construction, including a building block made of sand and limestone. According to Dar Arafa, the block's lightness decreases the building's weight, which in turn reduces the required dimensions of all reinforced concrete elements. 
"Its dimensions (100x200x600 mm) were perfect for introducing an original aesthetic," Dar Arafa's founder and principal architect Waleed Arafa said. "[The block] serves the conceptual scheme of the mosque, through employing a special cutting list and a simple staggered tessellation. I had to devise a special steel compass to guarantee the meticulous spatial positioning of every single block regardless of a mason's skills and accuracy."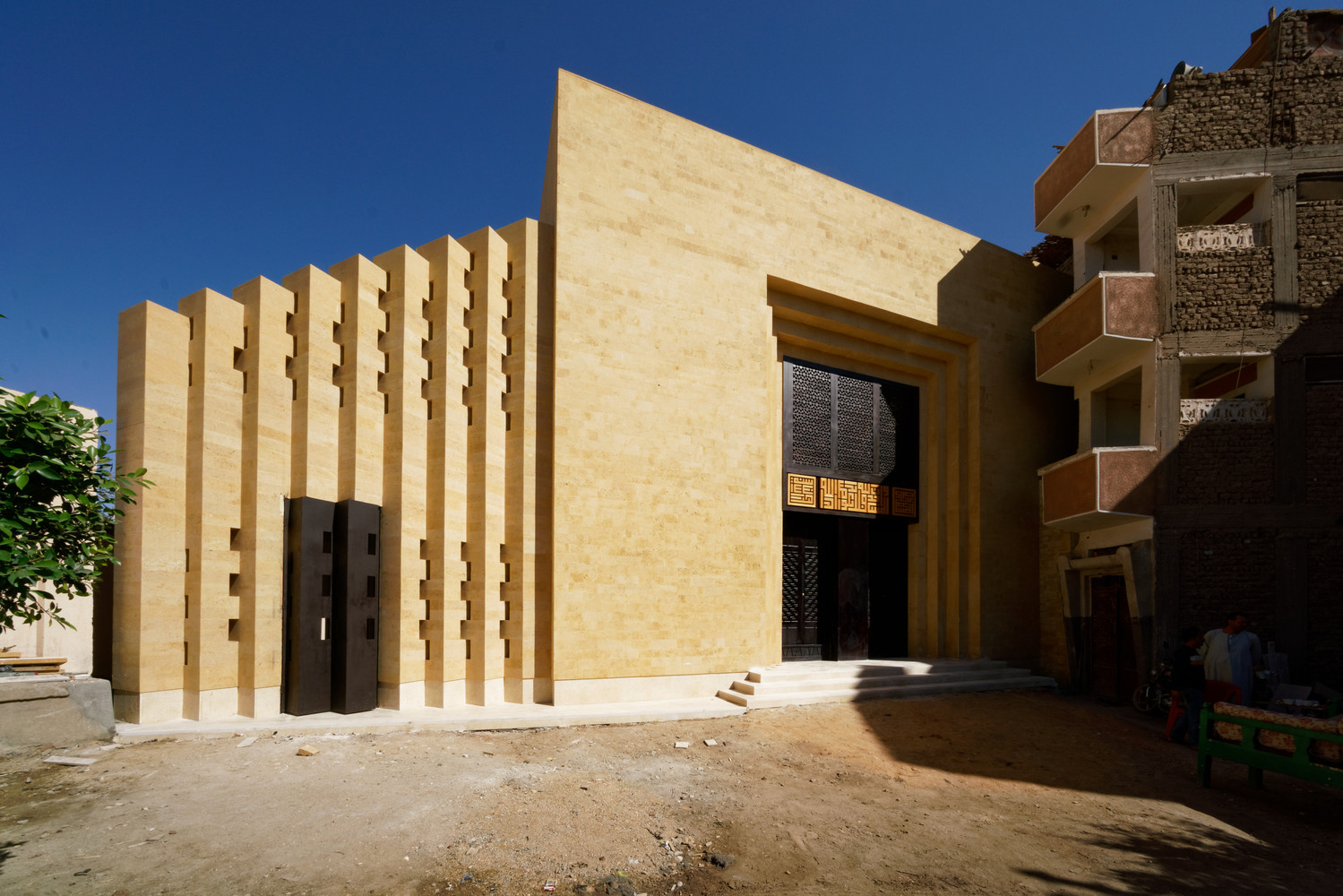 For Basuna Mosque, the domes were reimagined as independent units with mixed functions: while they provide the shelter of a roof, they also operate as windcatchers and skylights. 
Arafa added that the entrance dome references the historical dome of the Cordoba Grand Mosque in Spain.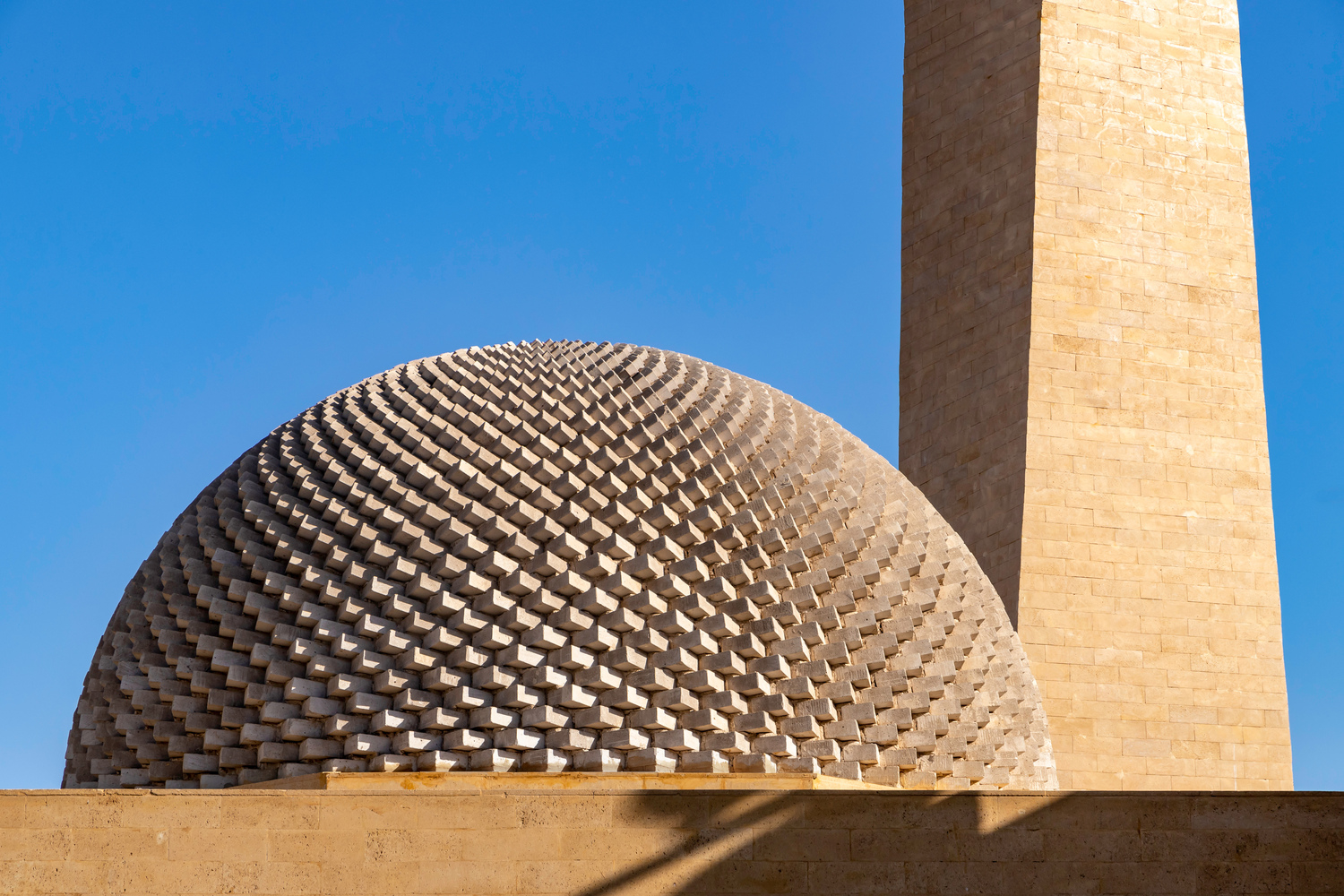 "It serves as a reminder of the rich potential of historical architecture in both the architectural discourse and construction innovations," he said. 
Basuna Mosque features four entrances, with two providing access for users of different abilities. The building was also designed to accommodate increases in the numbers of worshippers, such as during Fridays and Ramadan. The building also hosts spaces for temporary medical clinics, as well as after-school and literacy classes.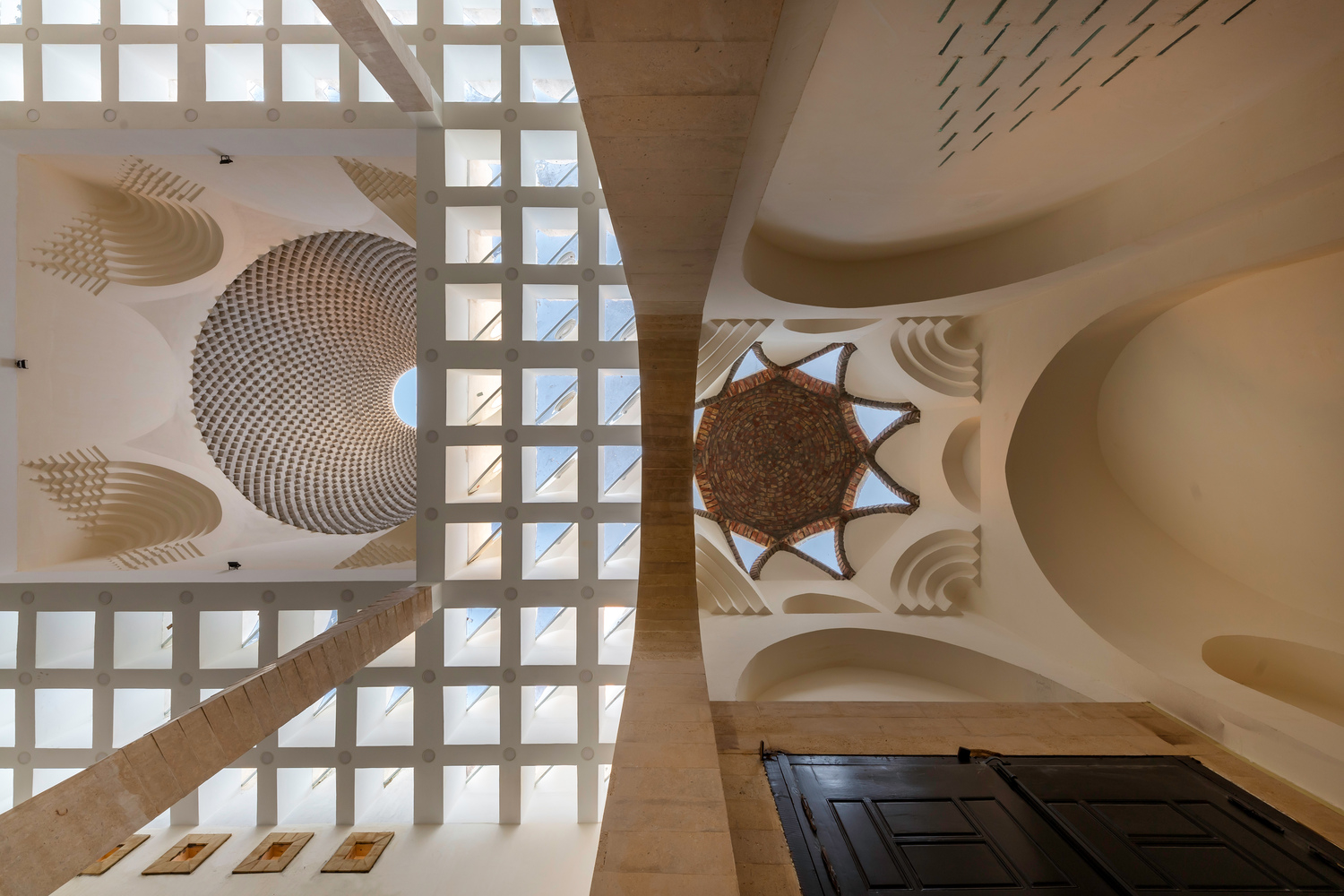 "This brings back to mind the original, all-inclusive function of the mosque," said Arafa. "[It's] not only a place for ritualistic worship, but it's also a service centre for both Muslims and non-Muslims."