Atkins launches Saudisation programme for KSA office
Eight Saudi Arabian citizens have joined design, planning, engineering and construction consultancy Atkins' newly launched two-year graduate programme, designed to create jobs in the kingdom, the company's country director for Saudi Arabia, Rick Hancock, told Construction Week.
Atkins, Faithful+Gould, and Atkins Acuity, all three of which are members of the SNC-Lavalin Group, will welcome their first batch of recruits to the graduate development programme in September 2019.
The eight Saudis will work with Atkins; project management consultancy Faithful+Gould; and advisory firm Acuity as part of the programme.
Hancock, whose appointment to his current role was announced in December 2018, said the development programme was created to strengthen the company's commitment to Saudisation.
"We are fully committed to Saudisation policies and supporting local talent, and we have an incredibly diverse workforce through the region," he said.
"We have established a nucleus of Saudi talent in our team, [comprising] diligent, astute, and highly capable people, of whom 10% are women."
The graduate development programme will provide a springboard for young Saudis, helping them develop technical skills through on-the-job training and rotating stints at Atkins, Faithful+Gould, and Acuity.
"The programme provides real opportunities to work with and learn from the best in the industry, while also making sure we prepare a strong pipeline of future talent to help meet our long-term workforce needs," Hancock said.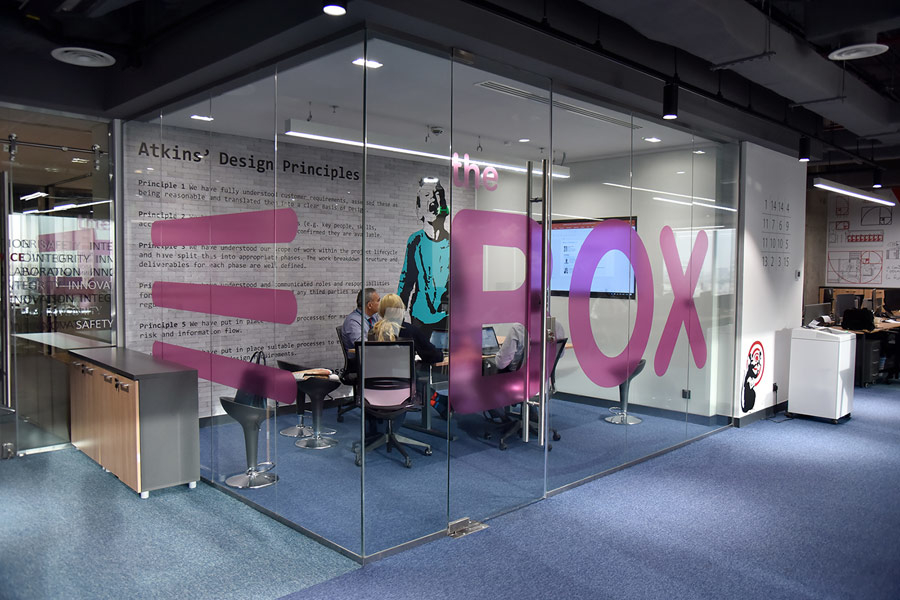 The graduate programme comes after Atkins relaunched and inaugurated a 1,500m² Riyadh office in March 2019. Located in Hamad Tower next to King Fahd Road in Riyadh, the office will support Atkins' design and engineering work.
Atkins' projects in Saudi Arabia include the re-masterplanning of King Abdullah Financial District to develop it as an integrated mixed-use destination.
Meanwhile, Faithful+Gould is providing cost and programme management for the multibillion-dollar King Abdulaziz International Airport in Jeddah, which covers 15km² and comprises more than 20 buildings.
Atkins Acuity's projects in Saudi Arabia include the provision of advisory services for the design and establishment of a technical office for what it describes as a "major" construction project in Saudi Arabia.