57% of women architects said they experience sexual discrimination from clients, MEA survey reveals
Over the course of March, Middle East Architect polled female architects working across the Middle East about the conditions of their workplace environments.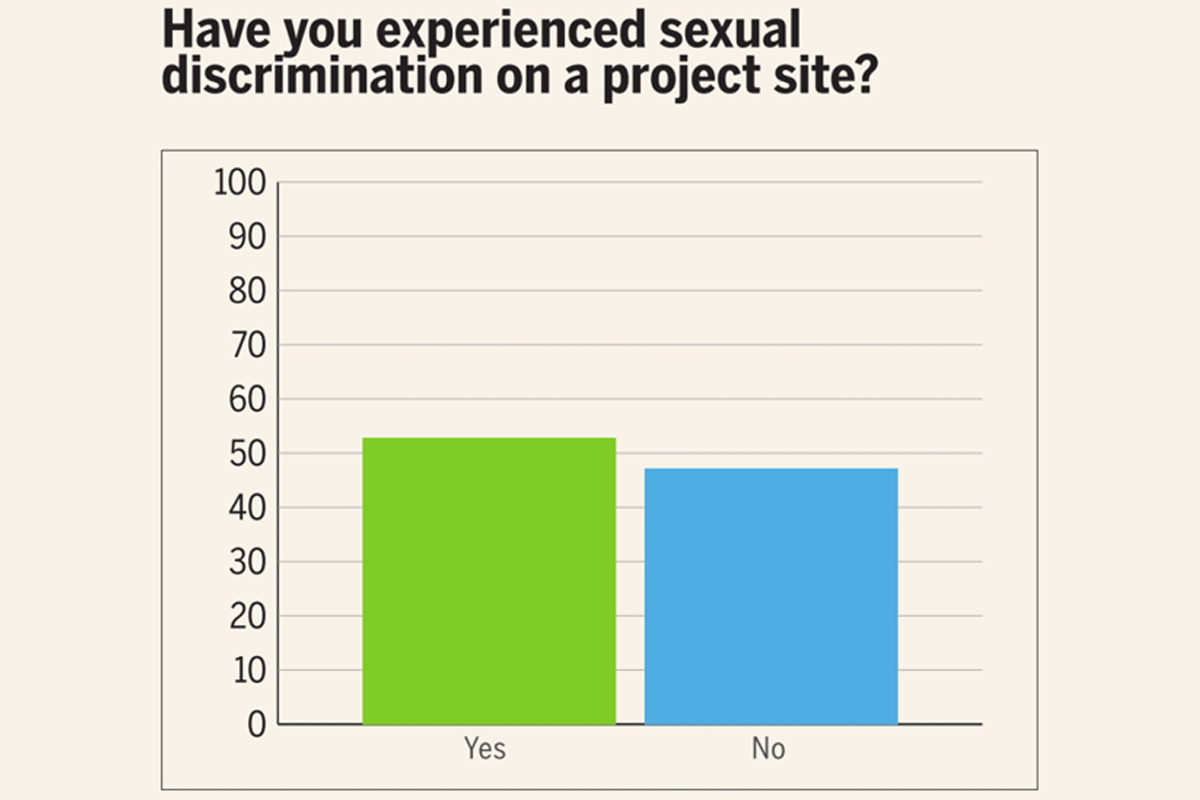 More than 57% of the women who completed the survey said they had experienced sexual discrimination in meetings with clients, contractors, engineers, planners and other architects, with almost 53% saying they've experienced it on a project site. The frequency of witnessing discrimination in the workplace by colleagues though is distributed quite evenly across the board from never (16%) to daily (13.8%), while 21% noted that they witness it monthly.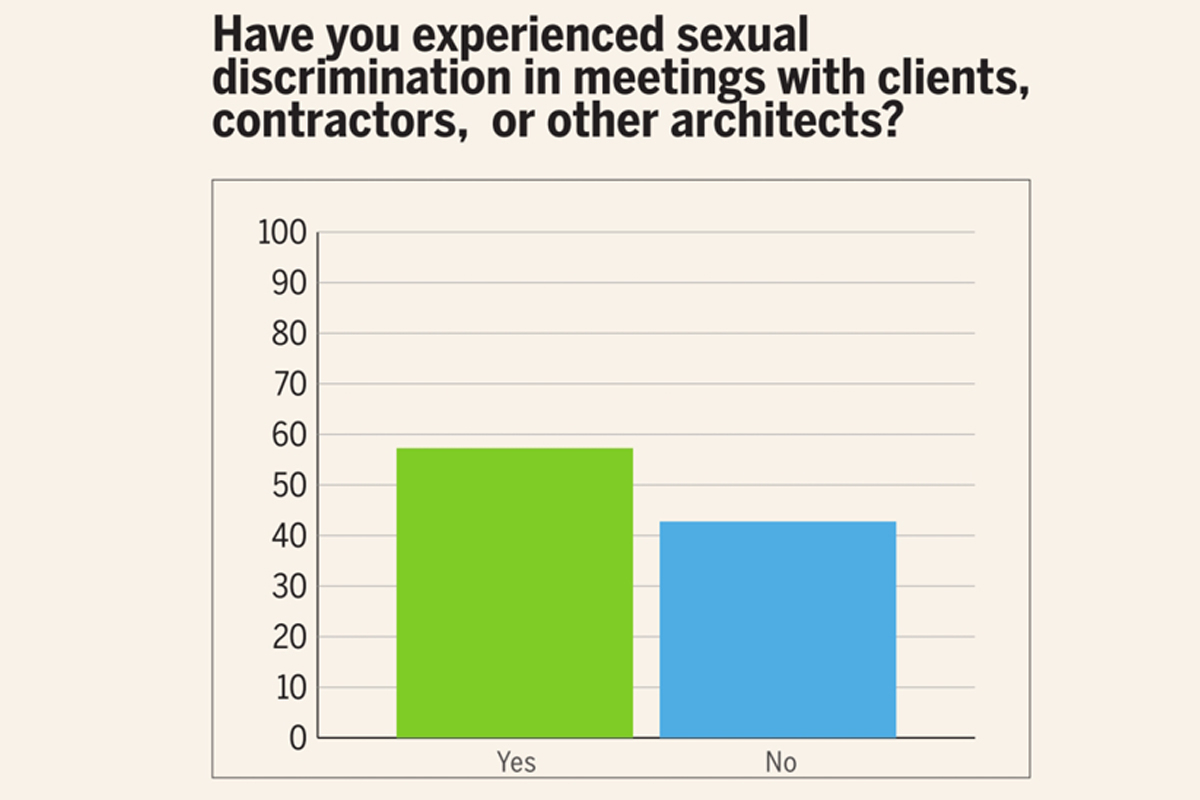 "I worked with three architectural offices over the past three years as a junior architect," said Reem*, an award-winning Jordanian architect based in Amman. "I've only received good practical experience from one of them.
"I have felt discriminated against, which is very discouraging considering that the majority of architects in Jordan are women. I was not taken seriously during site visits, and my own capabilities were not recognised and disregarded at times. It was this combination of little-to-no work and poor treatment that made me change jobs so frequently in search of a better environment where I can grow and learn as an architect."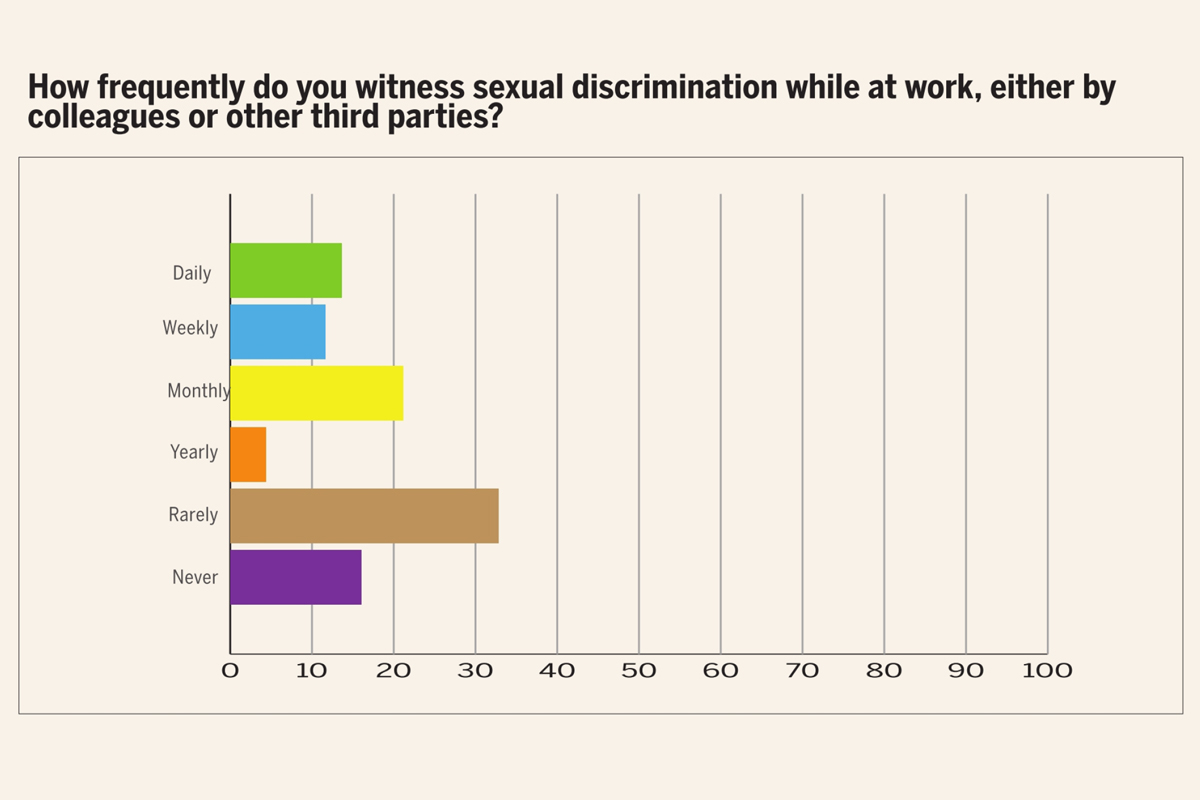 The majority of the survey's participants (35.5%) said that their HR does not have clear policies on sexual discrimination, nor a complaints process, while 31.8% said they didn't know their company's policies.
According to Yasmine*, founder of her own design practice and former employee of a regional developer, HR departments need to take action by creating a safe platform for women to share experiences, uphold policies of accountability and ensure equal opportunities are being given to as many women as men who are equally qualified and talented.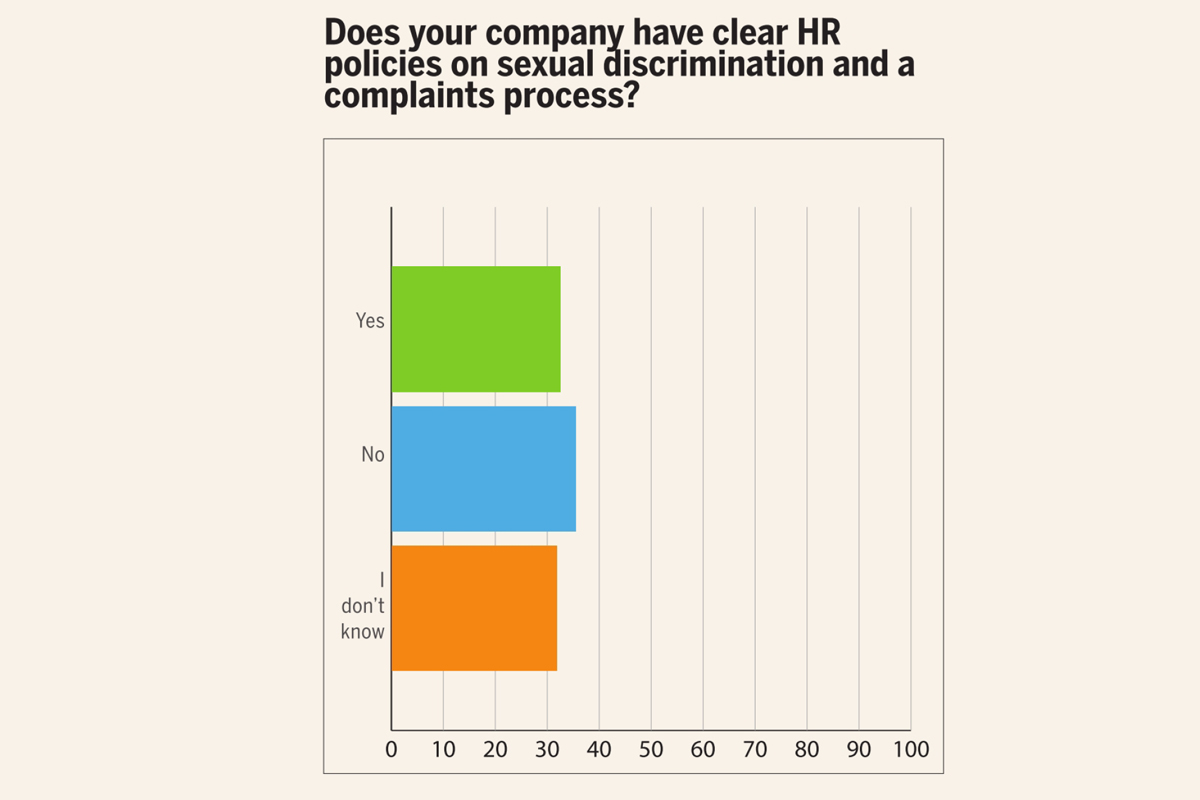 "The key to bridging the gap between genders is to eliminate discrimination completely, not to replace one with another," she said. "Women have just as much value to add to a business growth as their male counterparts."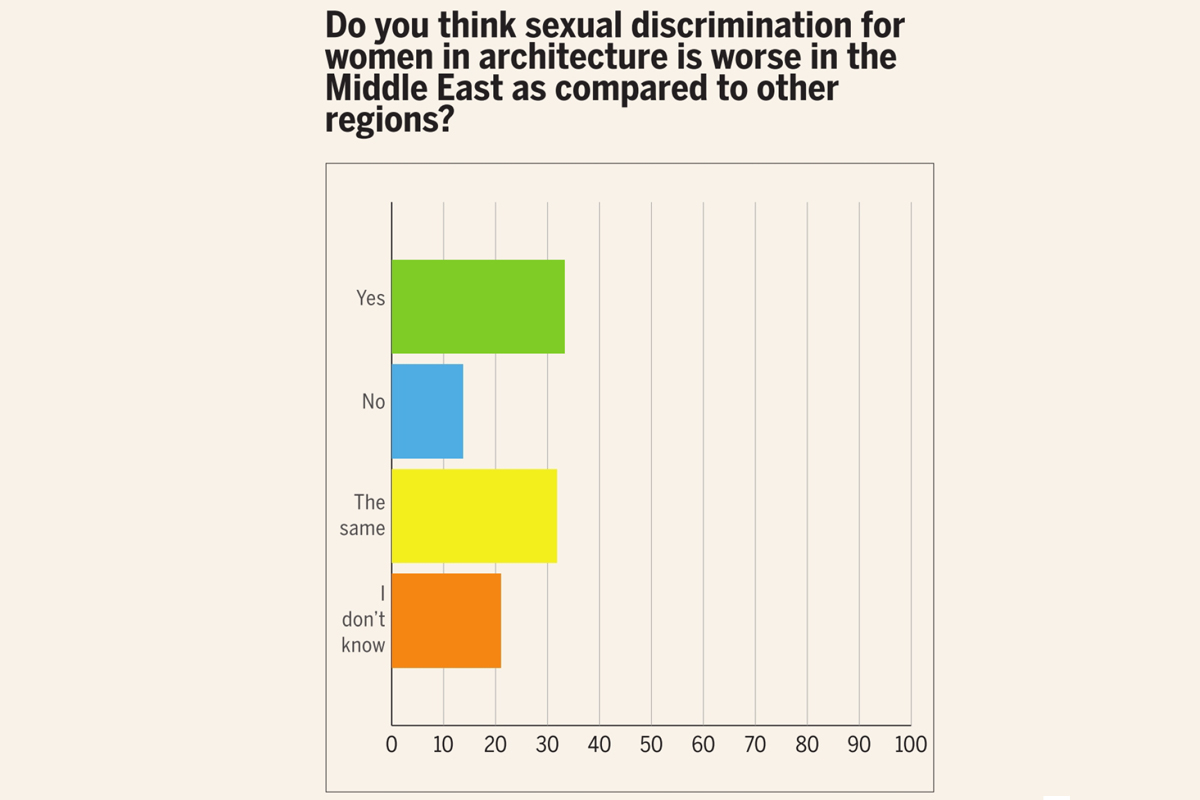 With little to no quantitative data on the subject for those in the region – despite the availability of data on female architects in North America, Europe and Australia – MEA's aim was to produce a starting point of sorts for acquiring the information, as well as a platform to discuss challenges, advantages and areas for improvement. The survey was created online and was shared through MEA's website and social media channels.
The survey received the participation of 141 female architects who live and work across the Middle East, with the following breakdown: the UAE (49%), Egypt (11%), Jordan (8%), Palestine (3%), Iraq (2%), Lebanon (2%), Saudi Arabia (1%), Kuwait (1%), Bahrain (1%), Libya (1%), and Turkey (1%). The remaining participants did not disclose their location.
Discover the complete set of results of the survey on Middle East Architect. 
*Respecting the anonymity of those interviewed, their names have been changed in this article but their professions have been kept.