Brutalist Indian architecture school features floating staircases
Mobile Offices has designed a brutalist architecture school featuring a concrete monolithic structure and floating staircases.
Located in Vijayawada in the southeast Indian state of Andhra Pradesh, the School of Planning and Architecture Vijayawada is set on an eco-friendly campus and pays homage to basic forms, simple materials, and brutalist design principles.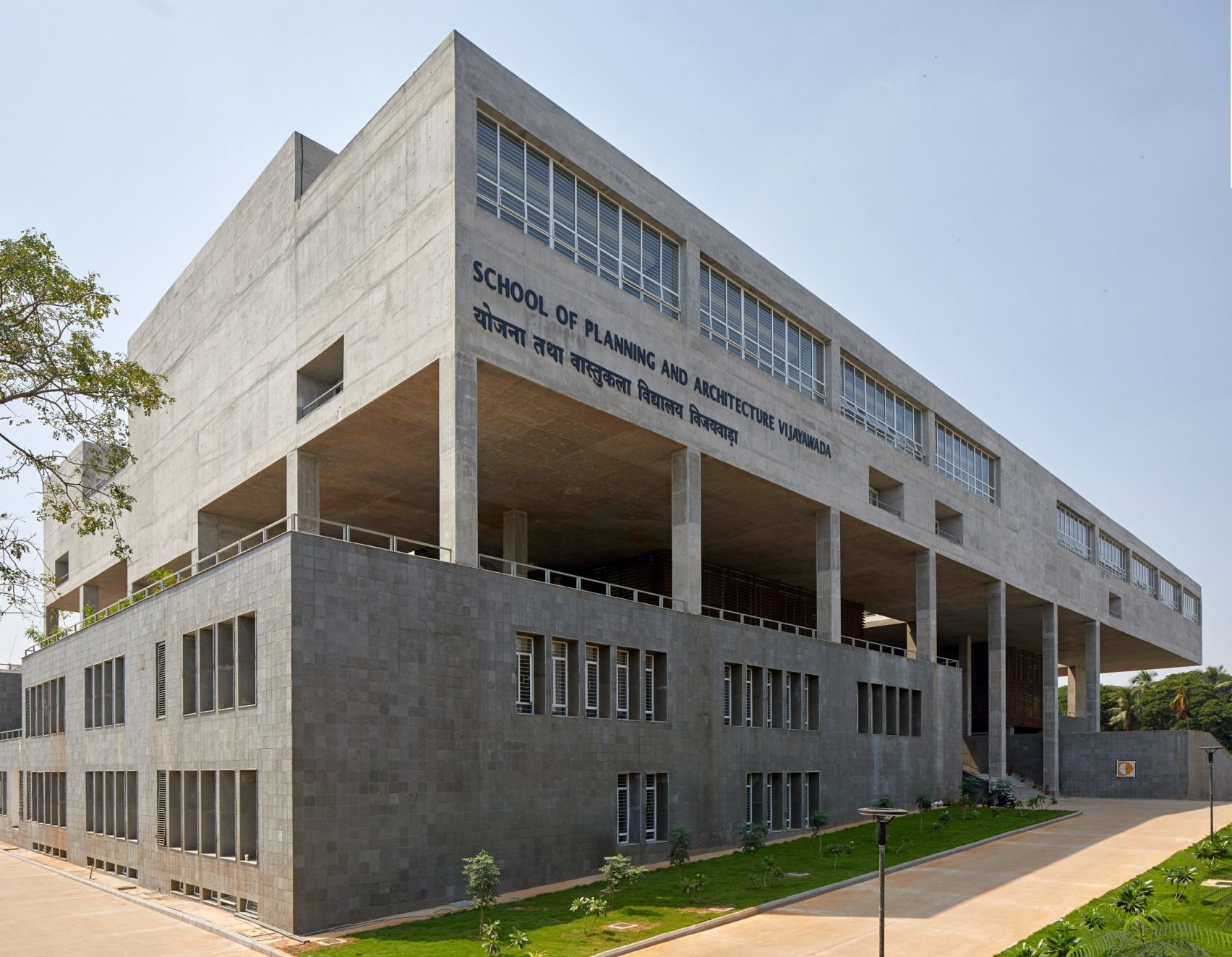 "The design demonstrates a scale akin to a public building on the outside and the inside explores the didactic nature of space by creating a humane scale apt for an engaged student community," said the Mumbai-based architecture studio.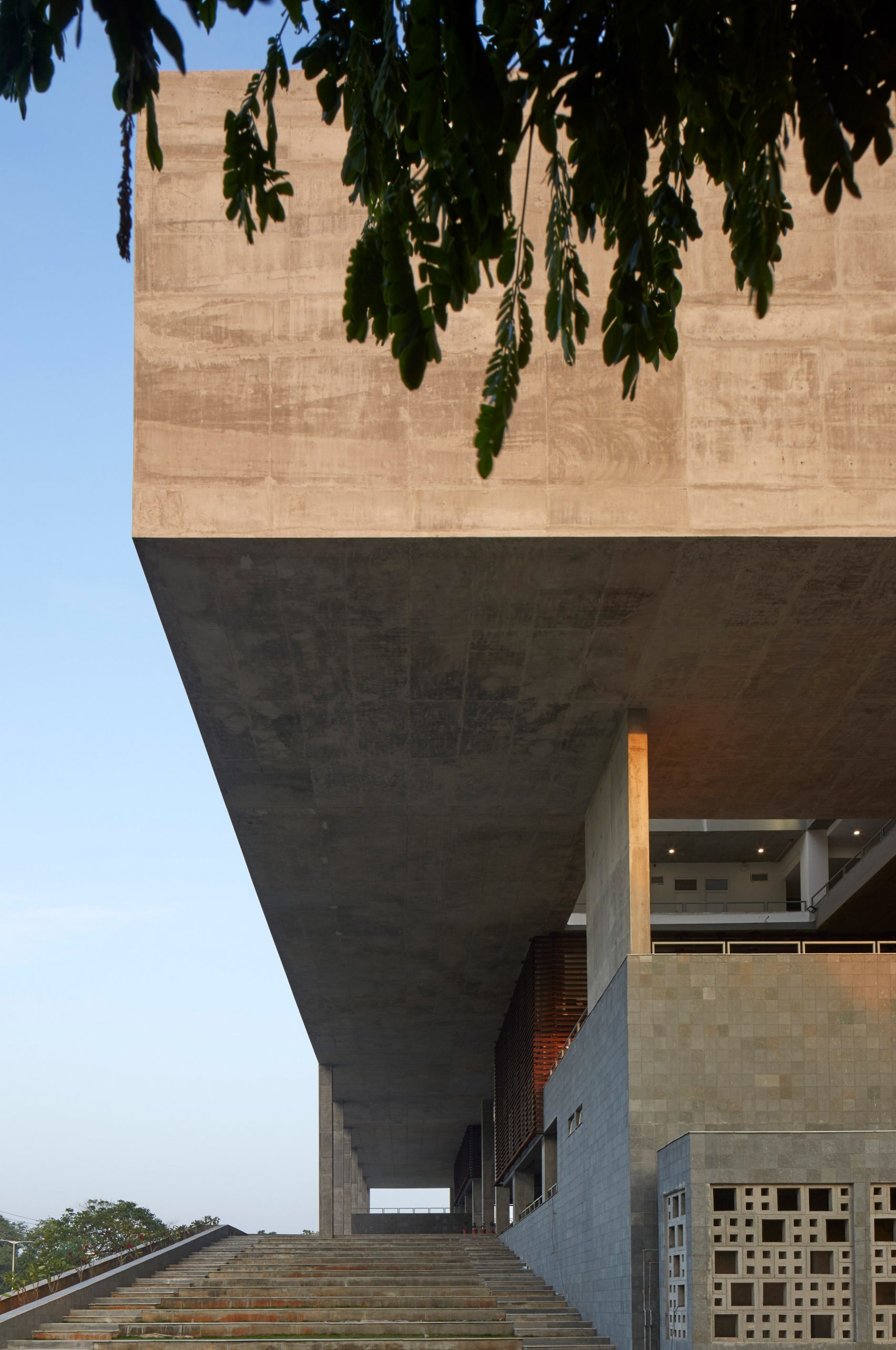 The building comprises a large volume that is punctured to allow in natural light and air, in addition to breaking up the overall scale of the building to create a series of independent spaces that possess a variety of programmatic functions.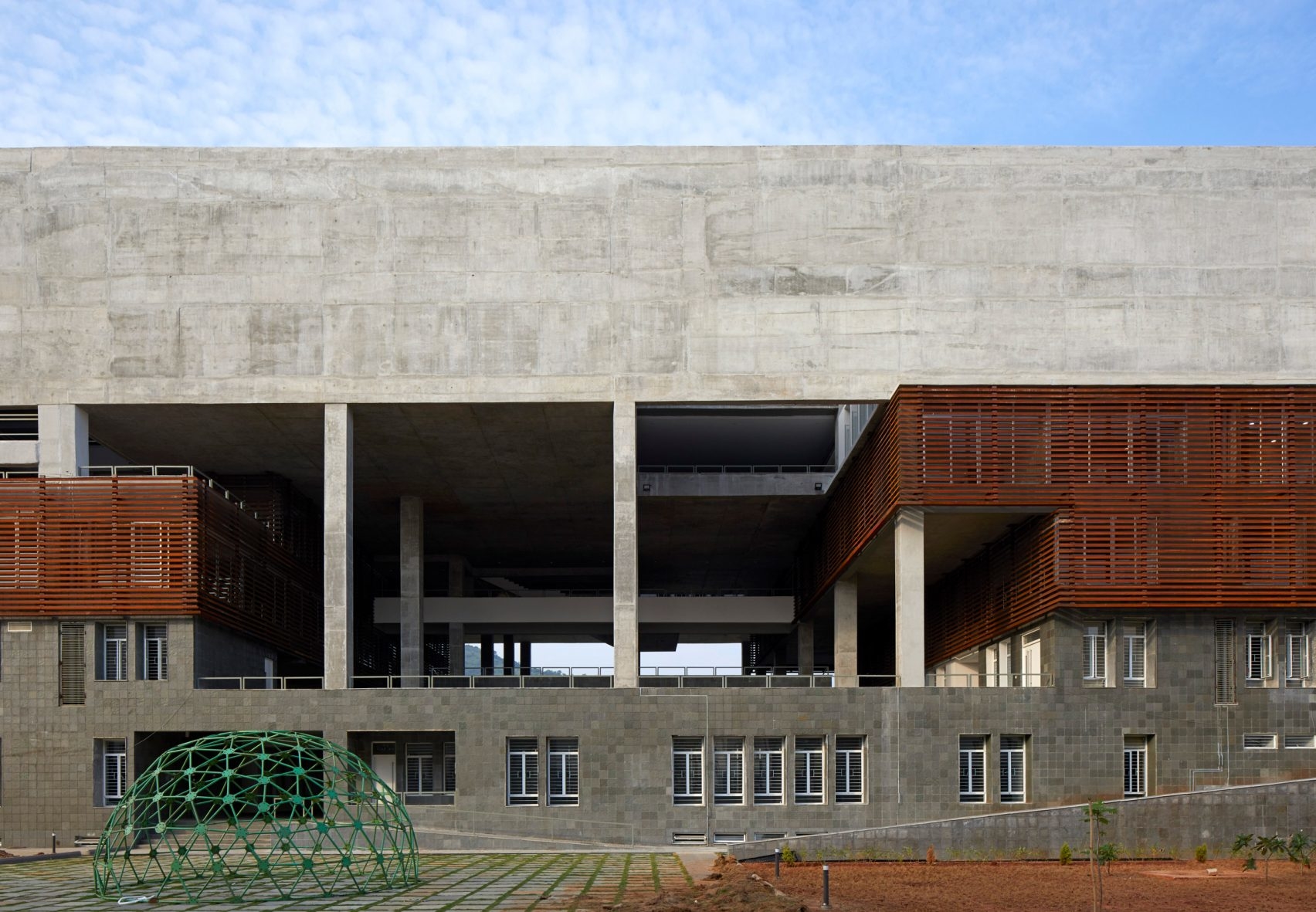 The plan is divided into three sections vertically, which are then further divided to create a three-dimensional configuration of volumes that provide a diverse set of spaces.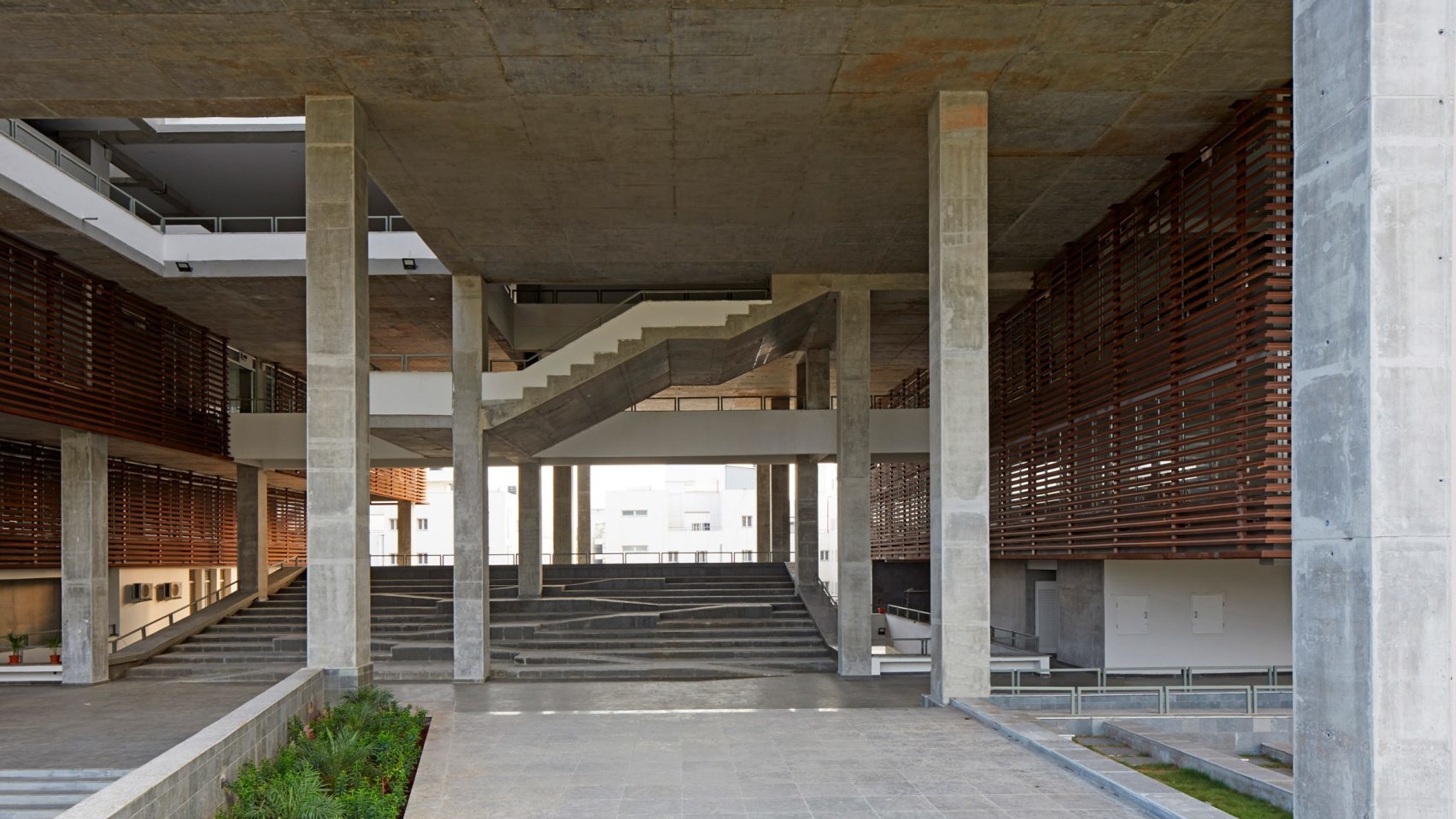 The top level of the school acts as a roof, providing shade to the spaces below, as well as containing classrooms, studios – used during the cooler times of the day.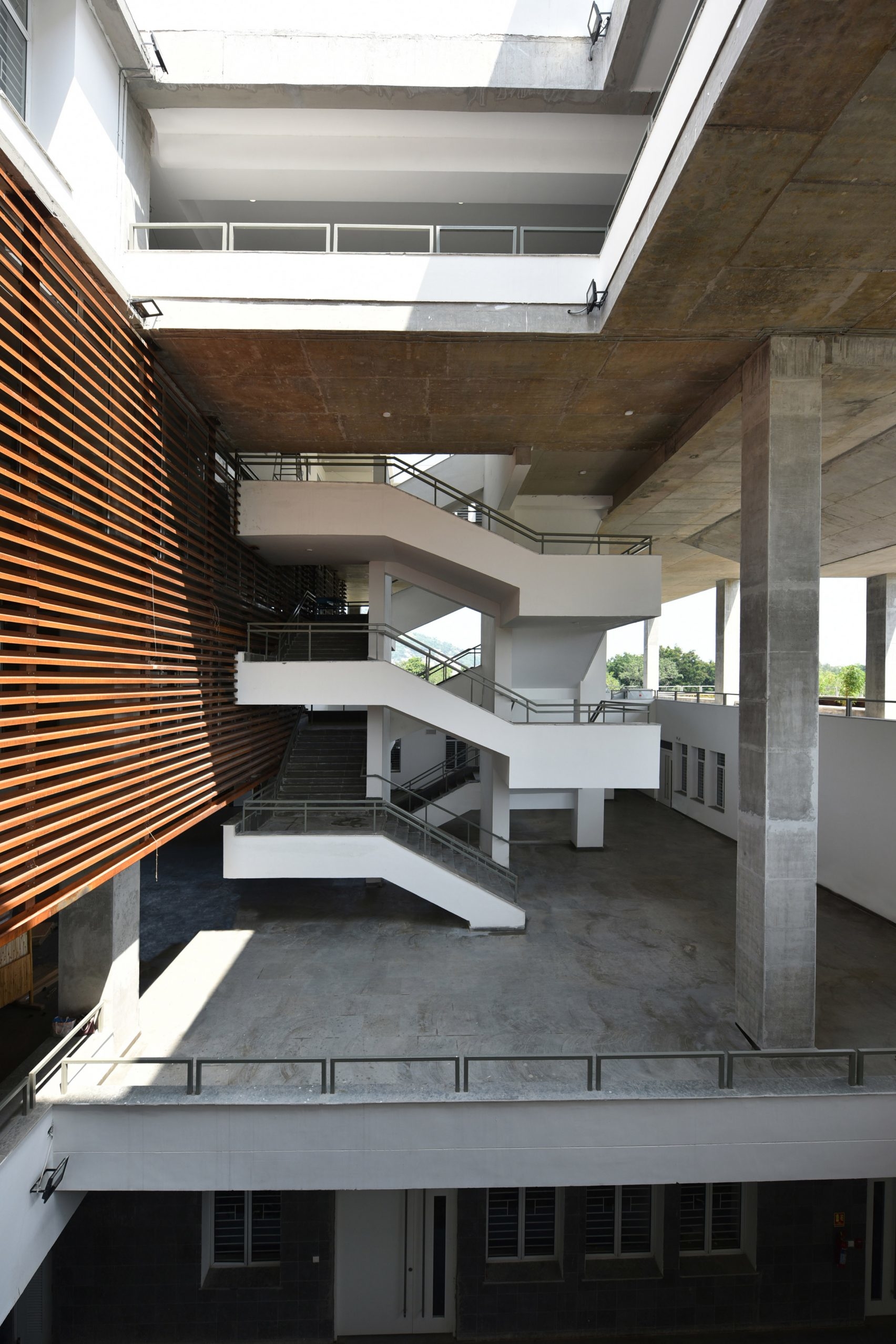 The middle section of the building features a platform containing courtyard-like interconnected open-air spaces for communal activities.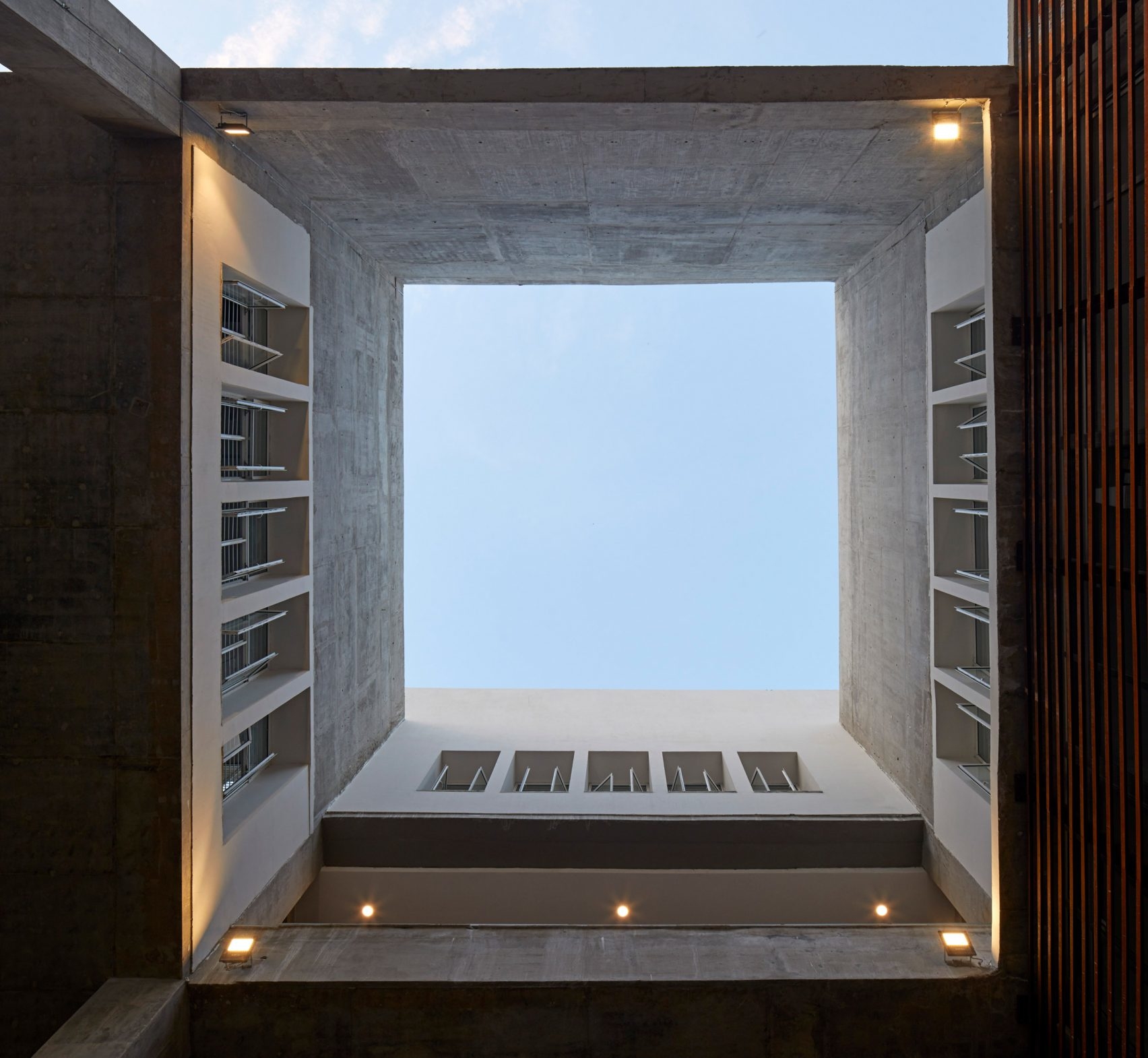 Floating staircases and walkways are set in the lower sections of the building, scattered between pillars and light wells, visually connecting the different layers of the structure.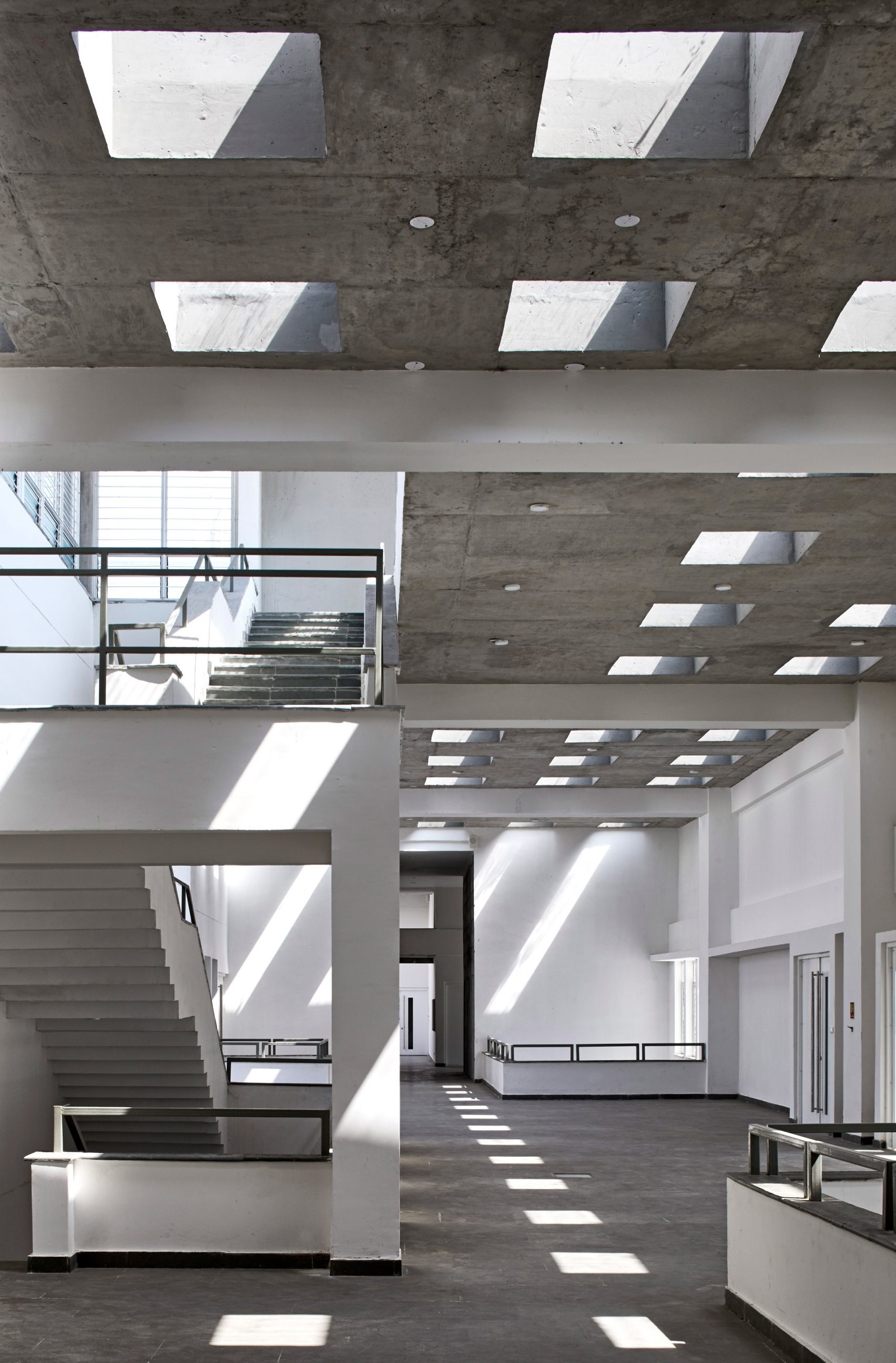 The design studio used local Tandur stone for the base of the building that houses workshops and laboratories.
You can also view Middle East Architect's round up of contemporary architecture projects across India.