Heram Architects designs residential building in Iran that appears as a carved stone structure
Iran-based Heram Architects has designed a residential building made of white stone that challenges various elements of its plan, the city, as well as ideas of form and function.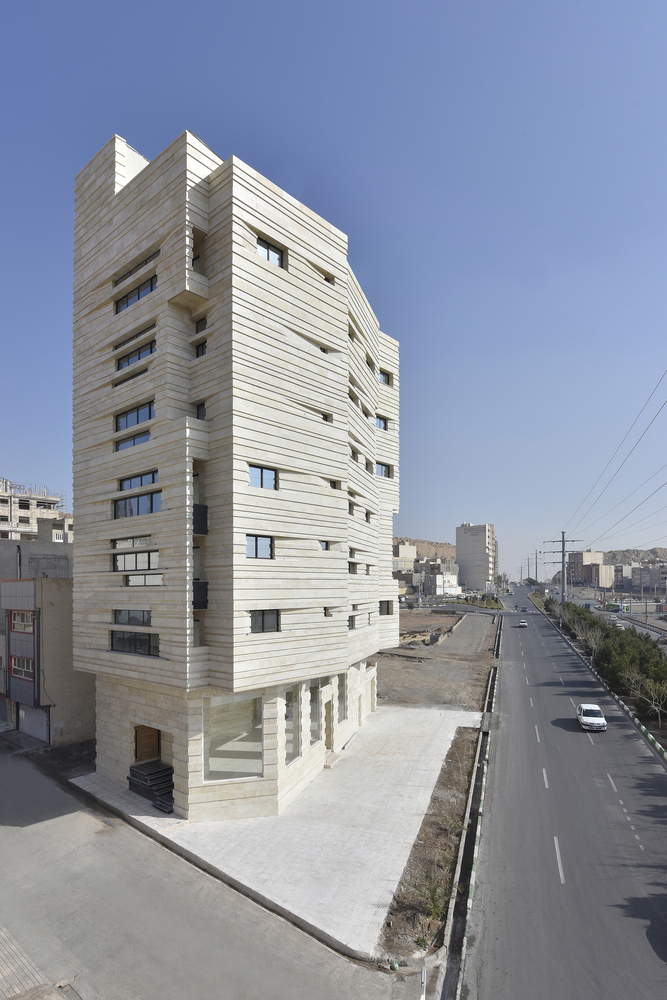 Located in the city of Qom, the building includes eight floors with six residential units, a commercial space, and a floor for parking.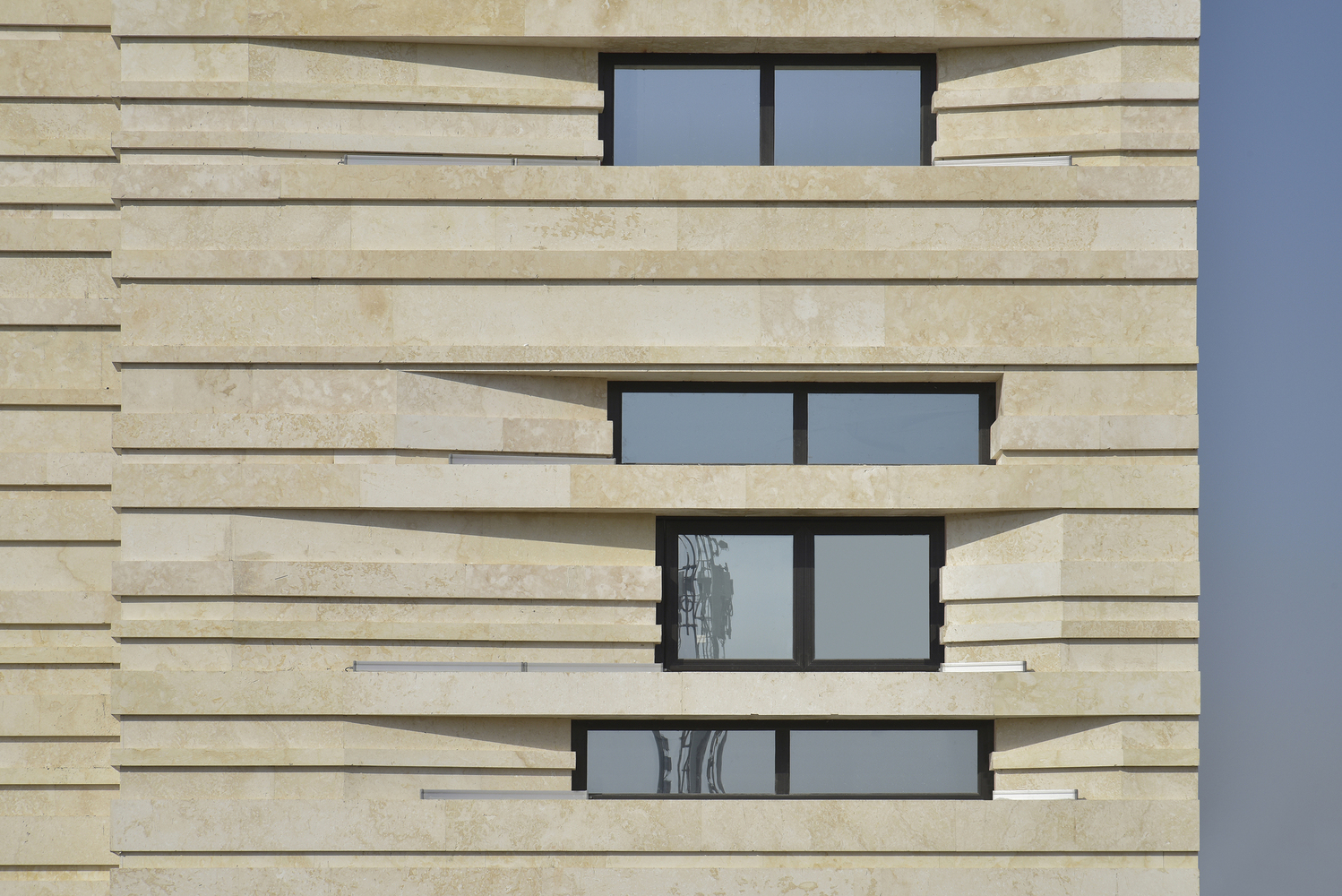 The architects explained the project presented a number of challenges that affected the design process, including the uneven geometry of the land on which it sits, that includes sides at different angles. On one side, the building looks out onto the main street while the other side faces an alleyway.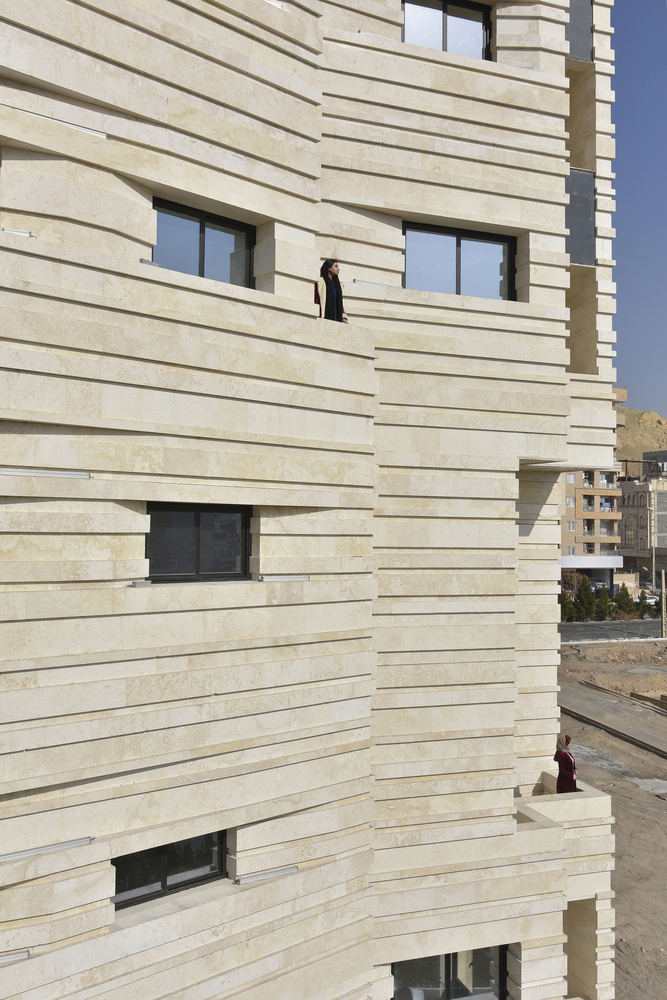 "Given the municipality's standards and the amount of consoles along the sides of the land, the main challenge is to create a plan with the highest efficiency. On the other hand, considering the location of the project along a main street, the issue of the project being iconic within its context was raised. A challenge was presented by taking form as a dialogue with the inner shape of the project," the architects said.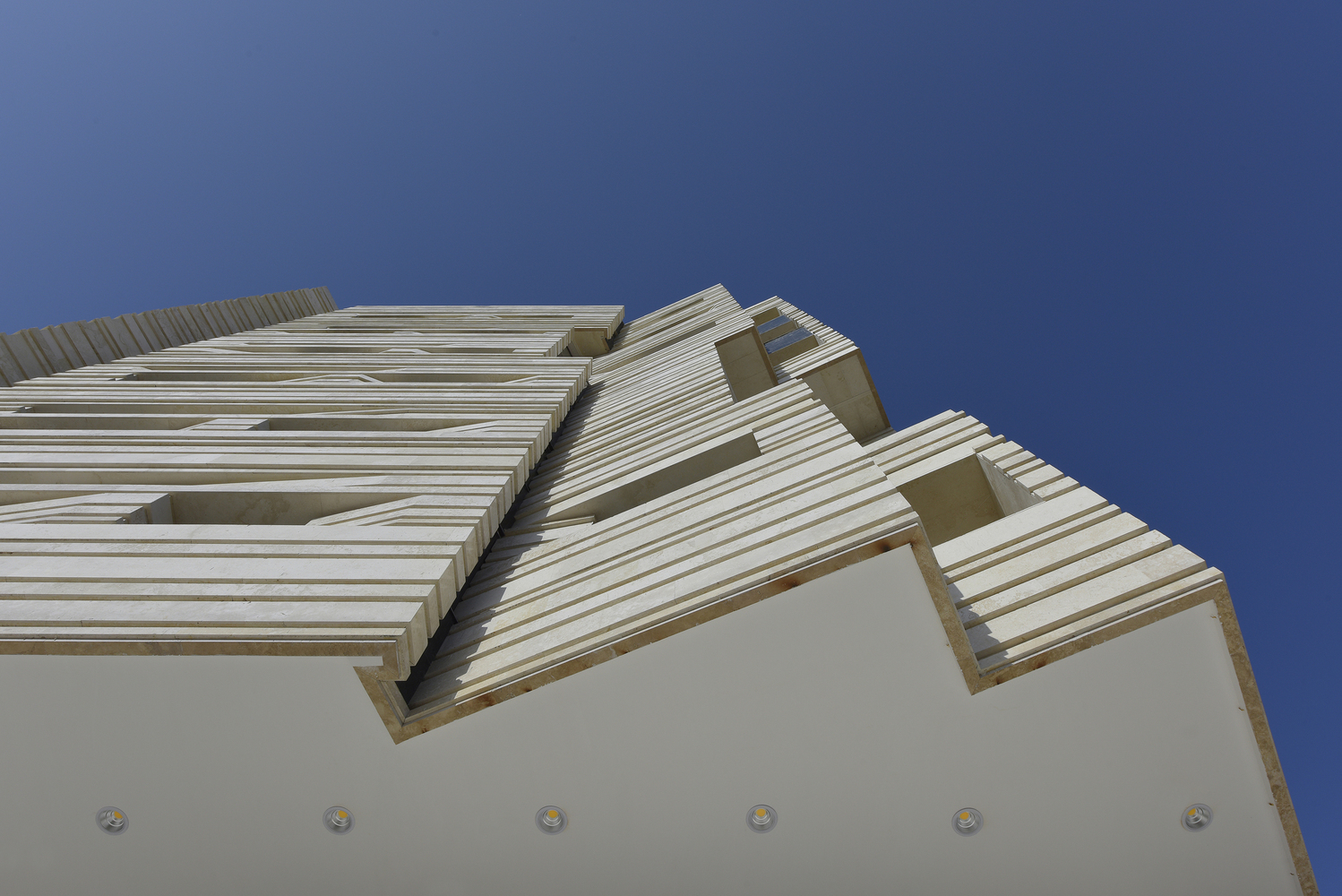 As a result, the volume became a dialogue between the interior and exterior of the building, influenced by the city around it as well as the site lines.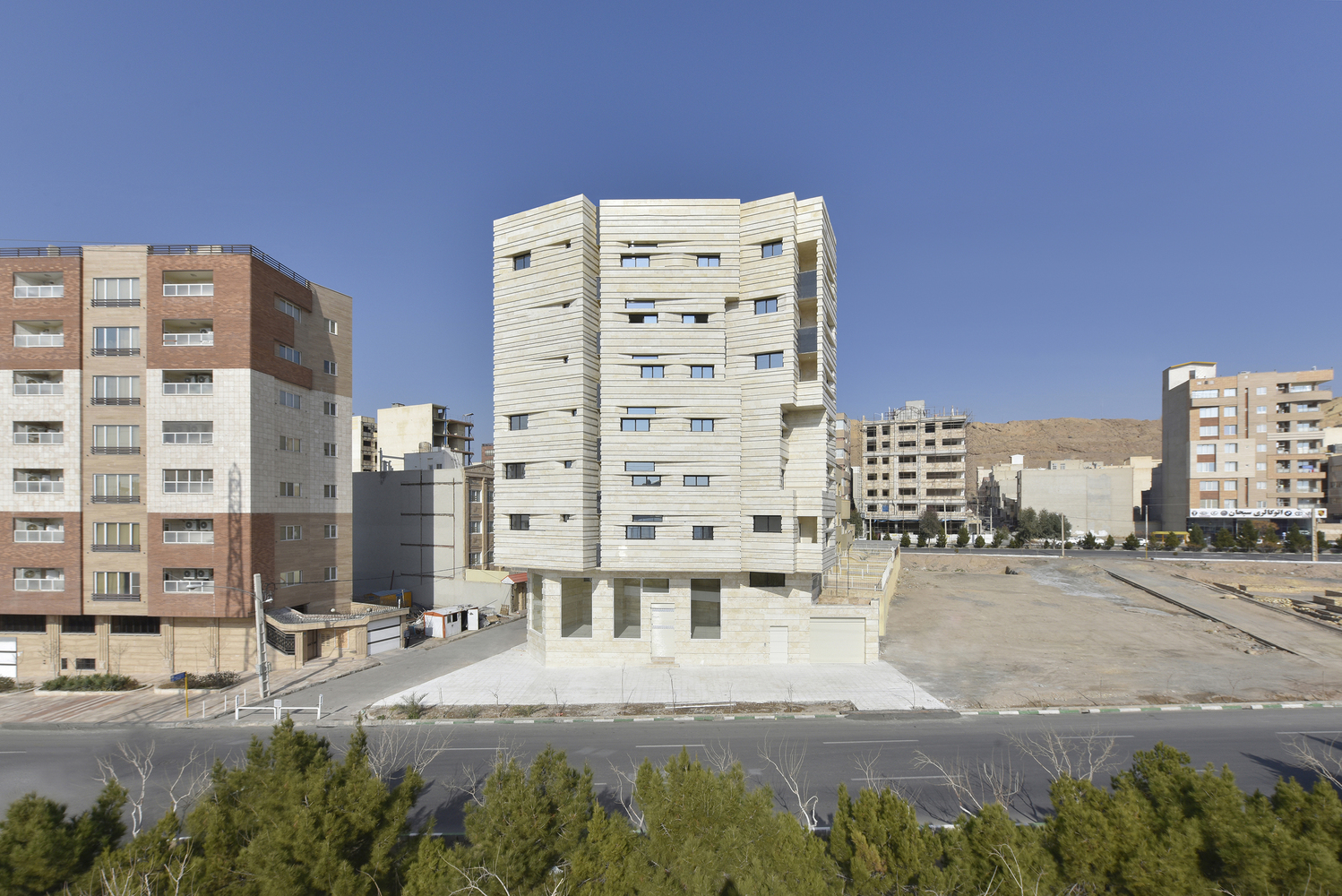 "In the process of developing our plan, we arrived at lines that were created through consoles," the architects explained. "At this stage, for the formation of spatial purity and reaching the correct geometry in the plan, the consoles and the way of placing them were changed with respect to the interior spaces. In the same process, the exterior volume of the building was also formed in a two-way dialogue between the inner plan and the urban lines."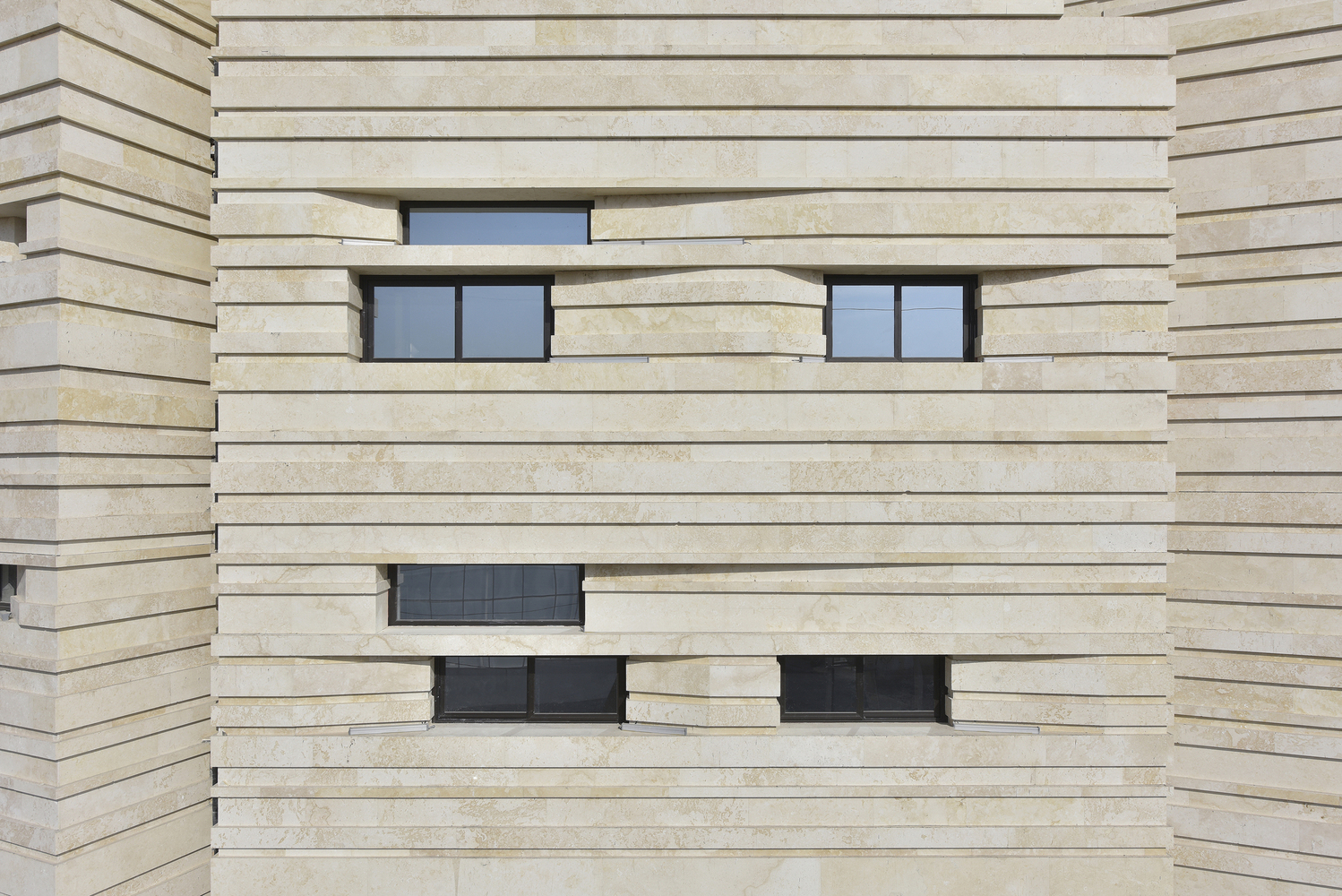 In an effort to create a structure that is "iconic" within its context, the architects created openings "like slices from inside of a large stone, as if a sculpture is forming".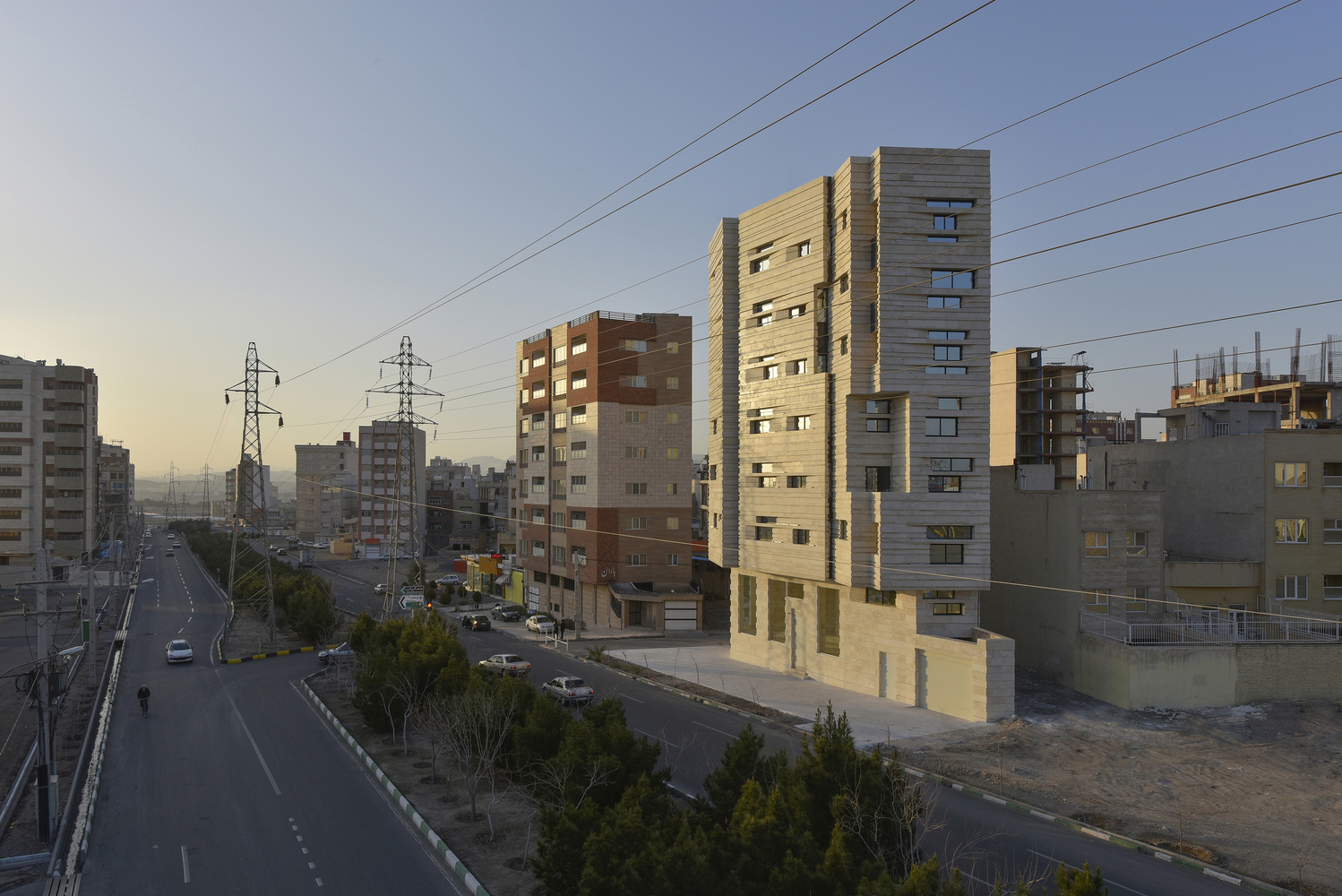 "The project displayed itself as a sculpture in the city, with lines (openings) carved on it. On the other hand, due to the location of the project in the open context of our environment, we looked at two different visual scales: the urban scale and human scale. To illustrate the small details of the sculpture, we formed a texture of irregular stones onto the building," the architects said.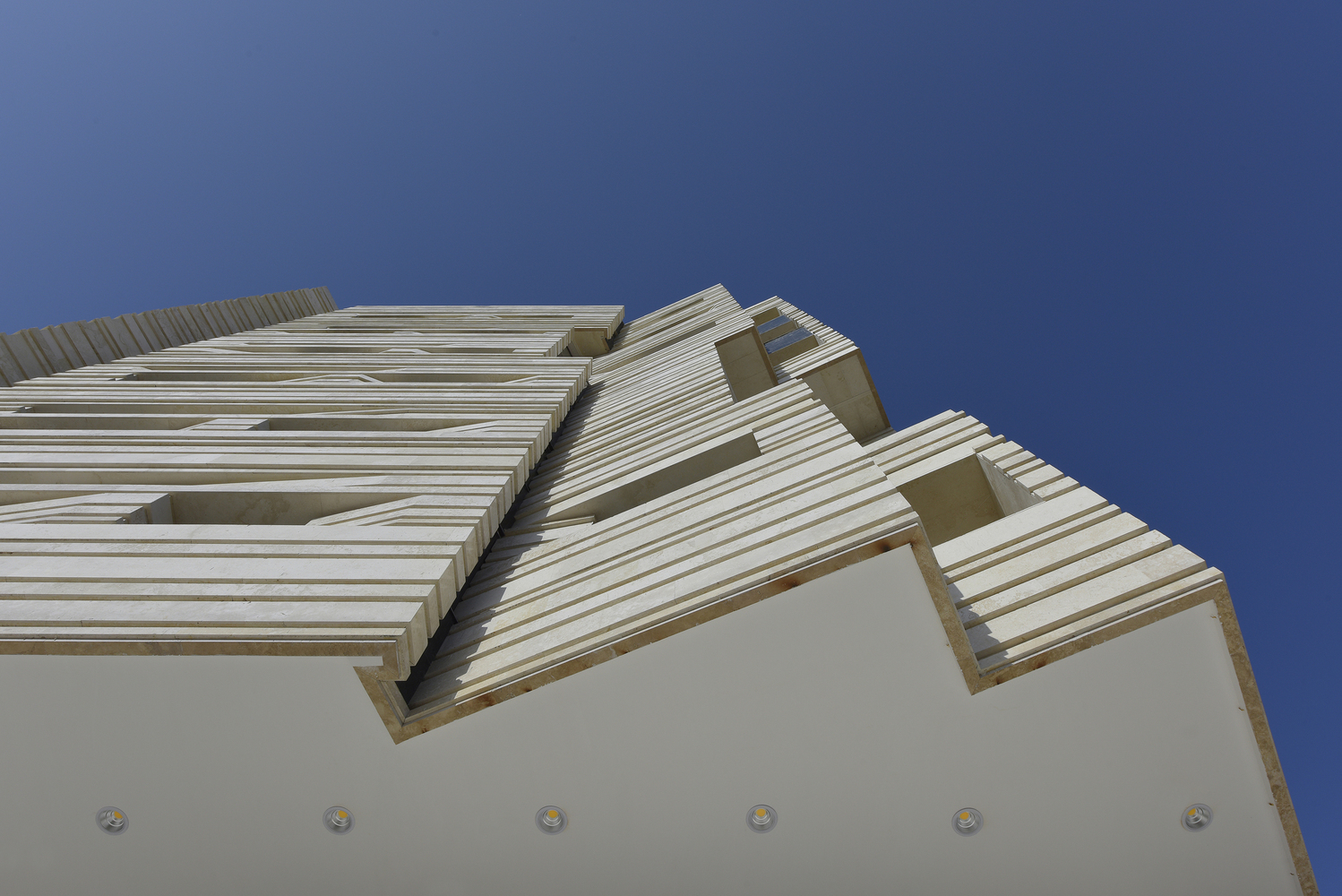 The texture of the building was achieved through the use of stone that were placed onto the façade, which add a depth in their own right.