Kengo Kuma's timber-clad modern art museum in Turkey is set for June opening
The Odunpazari Modern Art Museum by Japanese architecture practice Kengo Kuma & Associates is set to open in June 2019, in the university town of Eskisehir, located in the northwest of Turkey.
The 4,500m2 museum will house a significant collection of international modern and contemporary art dating from the 1950's to present day, and is founded by art collector and businessman Erol Tabanca.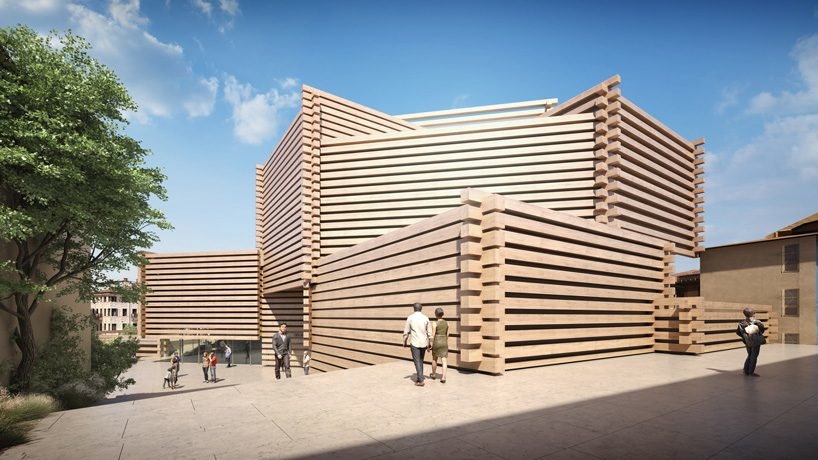 The timber-clad structure pays homage to the local architecture as well as the town's history as a thriving wood market. Inspired by Odunpazari's traditional Ottoman wooden cantilevered houses, the building aims to create a museum square together with other cultural institutions located in the surrounding area.
"We are delighted to announce that the museum will open in June and look forward to opening our doors", said Erol Tabanca, founder of OMM.
"It is my privilege to give this museum and open up the collection to visitors all over the world to enjoy. OMM will stand as a new landmark that reconnects the town with its history, and as a progressive cultural development for Eskişehir and the central Anatolian region at large."
"At the heart of this project was a desire to create a link between people and art," said Kengo Kuma, founder, and Yuki Ikeguchi, who is leading the project.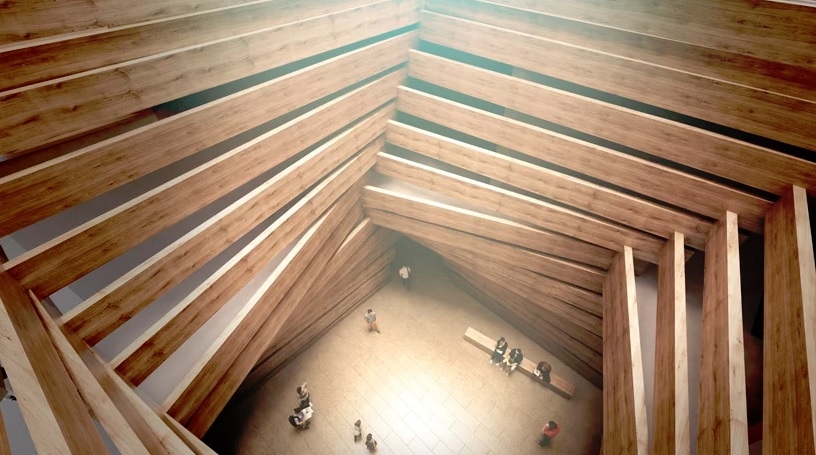 "We wanted the building to carry the history and memory of the town, to resonate both on a human scale and with the unique streetscape of Odunpazari, which passing through is a special experience in itself. We very much look forward to seeing the public enjoy and interact with the building."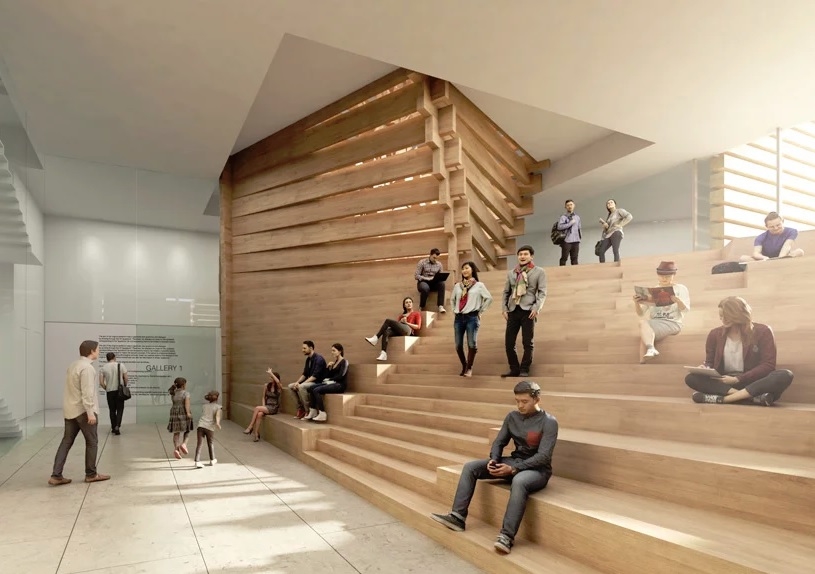 The building is clad in horizontal timber planks and divided into a divided into a cluster of stacked boxes, with each one varying in size and rotated in different directions. This is set to create diverse scales which in turn allows for intimate art works to be showcased within the smaller volumes on the upper floors of the building.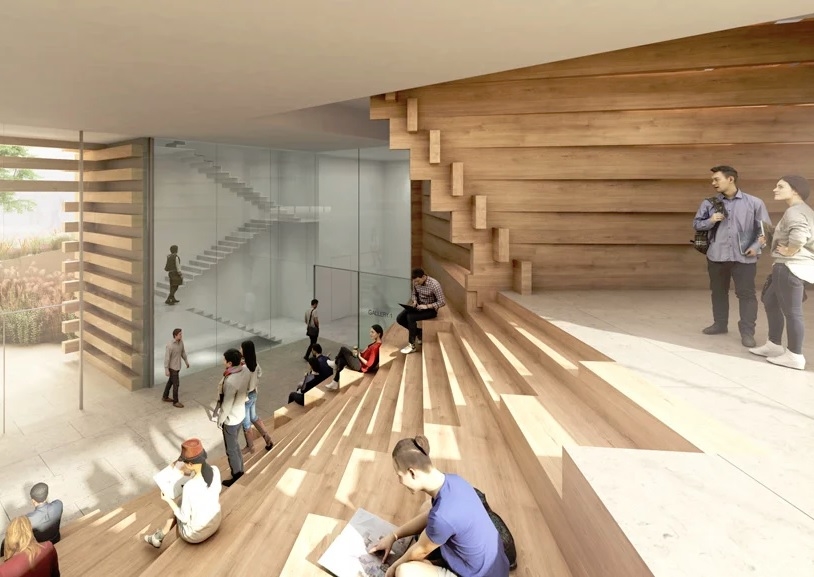 The museum building is divided over three floors, with the ground level offering larger exhibition spaces, while smaller rooms are located on the upper floors for smaller-scale artworks.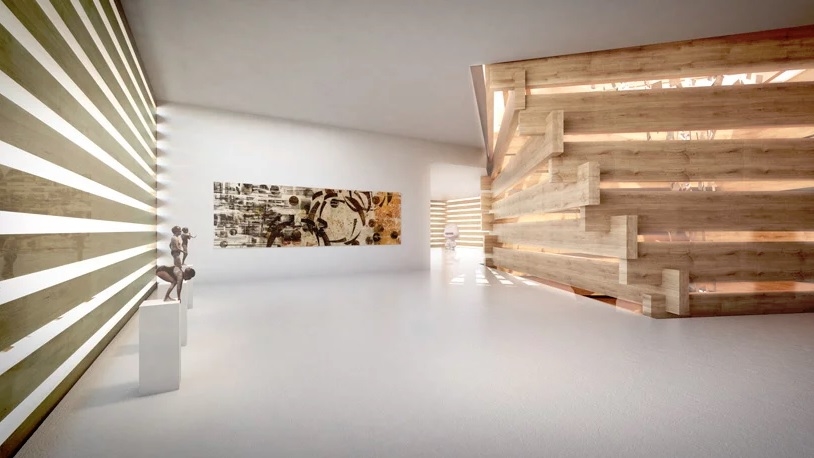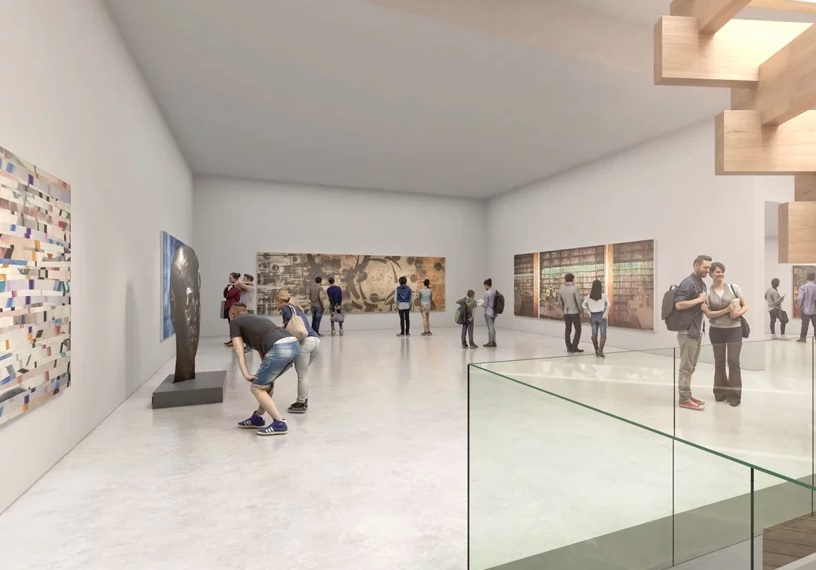 Each floor is visually and internally connected at the centre using a skylit atrium which also allows in ample natural light.