Benoy designs a cultural and retail destination in Al Khobar, Saudi Arabia
Located in the wider Ajdan Waterfront development in Saudi Arabia's coastal city of Al Khobar, the Benoy-designed, recently opened Ajdan Walk offers an urban oasis featuring a cultural and retail programme.
Embracing its location, as it's set along the main Al Ameer Road, the scheme focuses on providing a comfortable, pedestrian-friendly environment, and maintains strong links to the corniche along the country's Gulf coast. With curated landscape design, an emphasis on the human scale and varied spatial elements, the project aims to produce a new typology previously unseen in Al Khobar.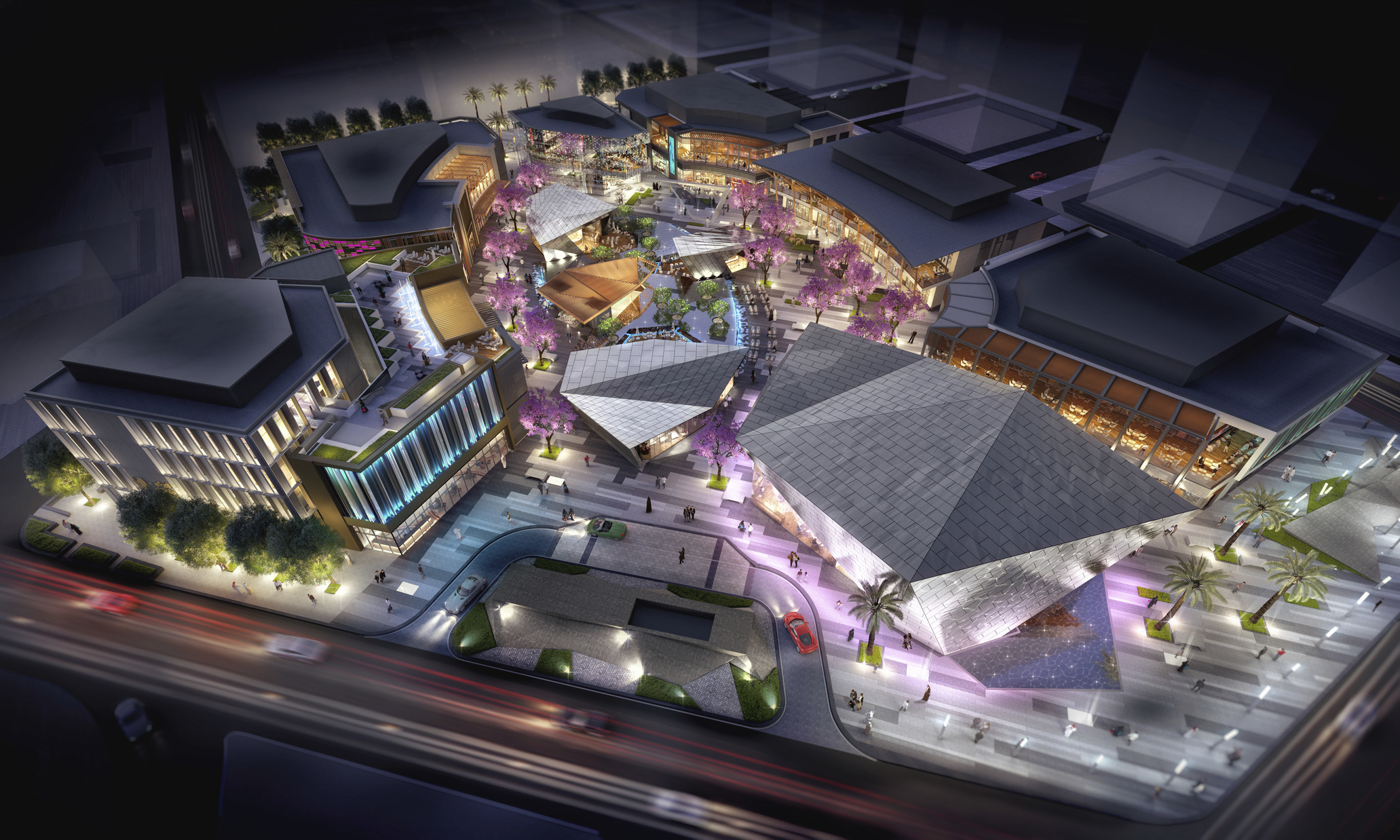 Ajdan Walk's design, inspired by the surrounding urban context, intends to blur the boundaries between indoor and outdoor spaces, and create areas for privacy and entertainment. Spanning 17,000m2, the development includes open-air food and beverage outlets, shopping outlets, water features and public areas.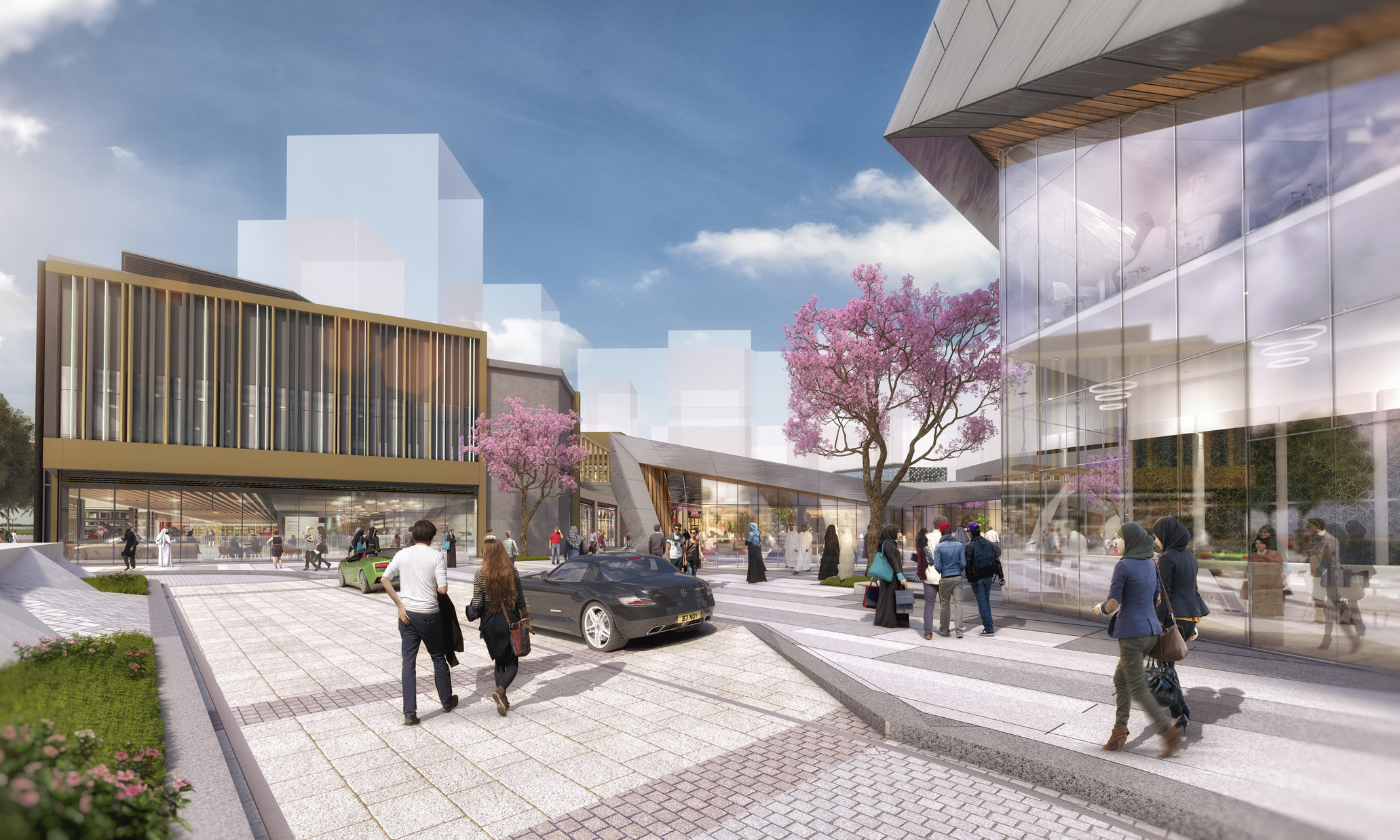 "We have specially designed the space with an open plaza as an anchor to the development," said Neil Serridge, associate director at Benoy. "This plaza will host an array of cultural events to tie in with the Saudi cultural calendar. The scheme features both public and private spaces, from the open terraces that encourage interaction to intimate terraces on the upper levels that provide privacy."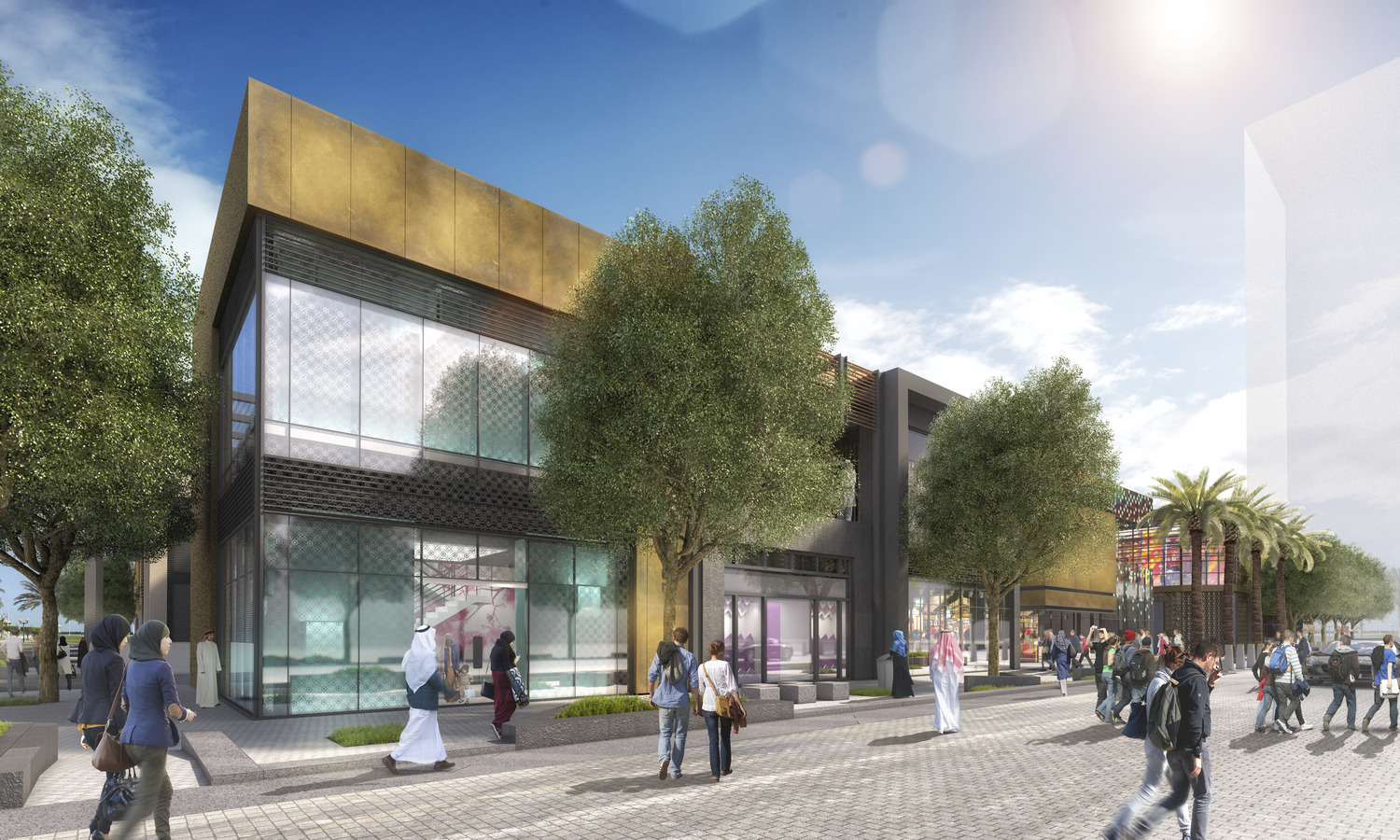 Serridge adds that the architectural concept was to create a village feel and achieves this through the use of distinct buildings that are "elegant, attractive, high-end and contemporary", appealing to residents and visitors alike.
Adjan Walk consists of eight to 10 blocks that represent the majority of the food and beverage and retail outlets, with each building spanning two storeys. While it was grouped as a single building typology, each building has been treated separately to create enough variety to contribute to the 'village feel' set out by the masterplan. Additionally, the elevations were split into smaller sections, giving the appearance of smaller urban blocks.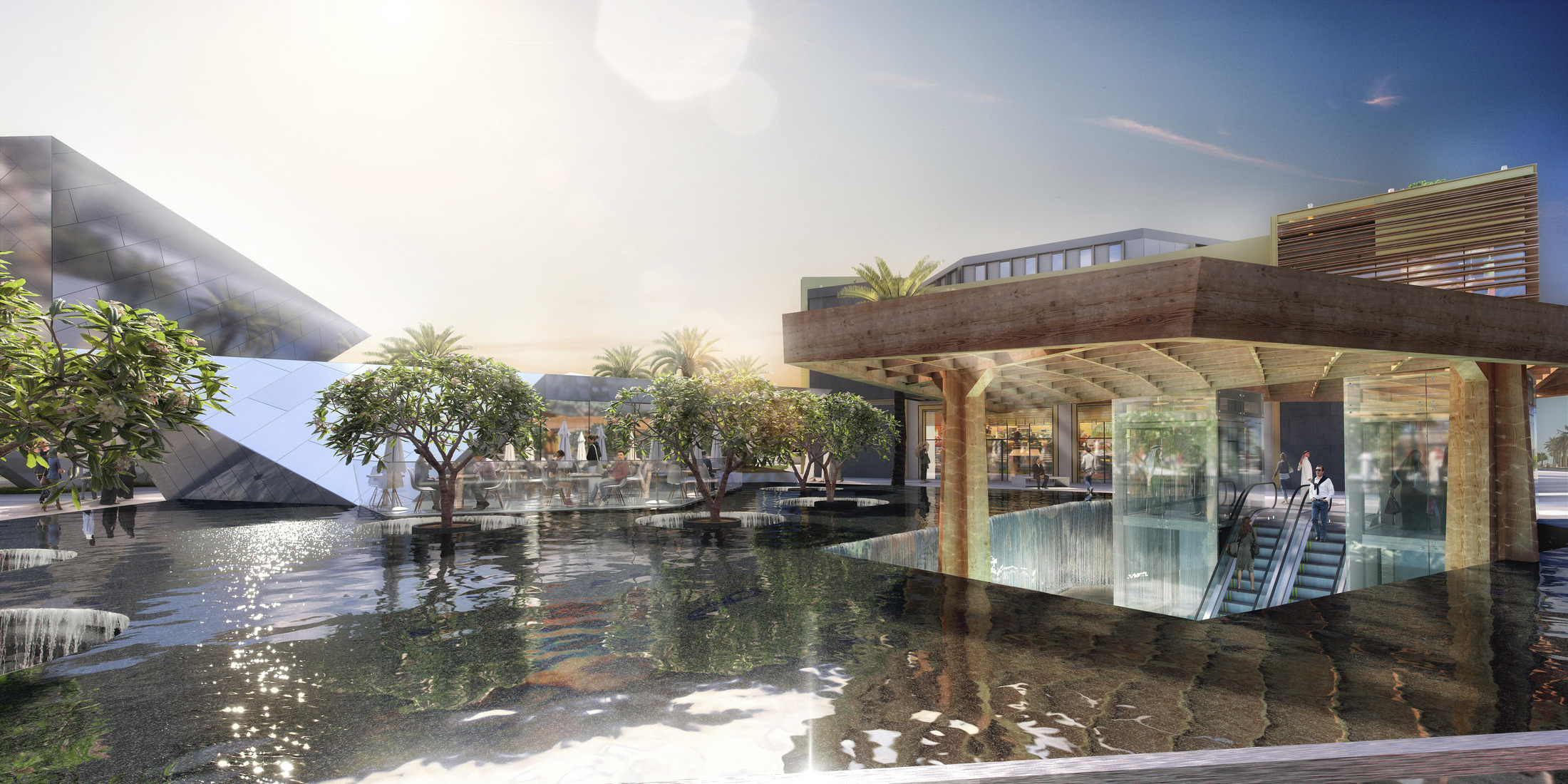 "Our design team created a set of principles that informed the architectural language," said Serridge. "You will notice that there are long elevations that are broken down by different façade treatments, giving a modern and vibrant architectural design. There's also varied fenestration, punctuation and roof height along with a simple, coherent material palette.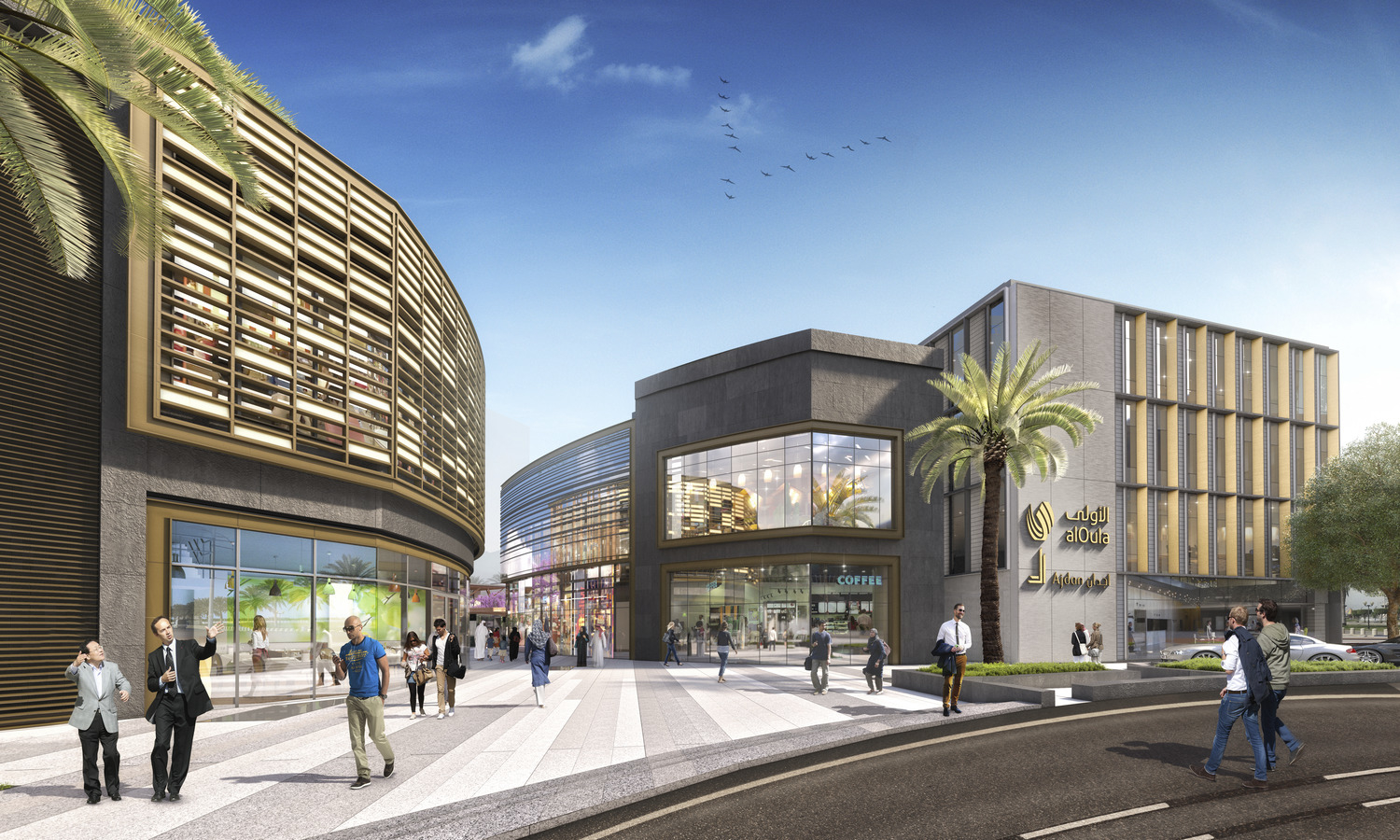 Aiming to provide an "iconic shopping destination" for Al Khobar and the surrounding region, Benoy designed the project to establish new quarters within the relatively new urban landscape, which also includes the Boulevard Ajdan and Ajdan Rise, a 130m tall building that consists of 40 storeys.
"As in any city, the core streets help to structure the surrounding urban grain," said Serridge, "and are reinforced with a natural hierarchy that places the customer at the centre of design. Our approach when it came to the urban design was taken from the client's core vision to provide a luxurious, premium development that is anchored by a unique open water plaza. This is turn creates an active public realm along with innovative food and beverage and retail that suits visitors."