10 buildings by Pritzker Prize 2019 winner Arata Isozaki
Distinguished Japanese architect, city planner and theorist, Arata Isozaki has recently been announced the laureate of the 2019 Pritzker Architecture Prize.
Lauded as a visionary among his international contemporaries, Isozaki, Japan's most influential post-war architect, is largely credited for creating dialogue between eastern and western societies following World War II. 
According to the Pritzker Prize jury, Isozaki possesses a profound knowledge of architectural history and theory, and embraces the avant-garde. His forward-thinking approach, deep commitment to the 'art of the space', and transnational methodology have been reflected in his work since the 1960s, with projects that reconstructed his native hometown including Oita Medical Hall and Oita Prefectural Library.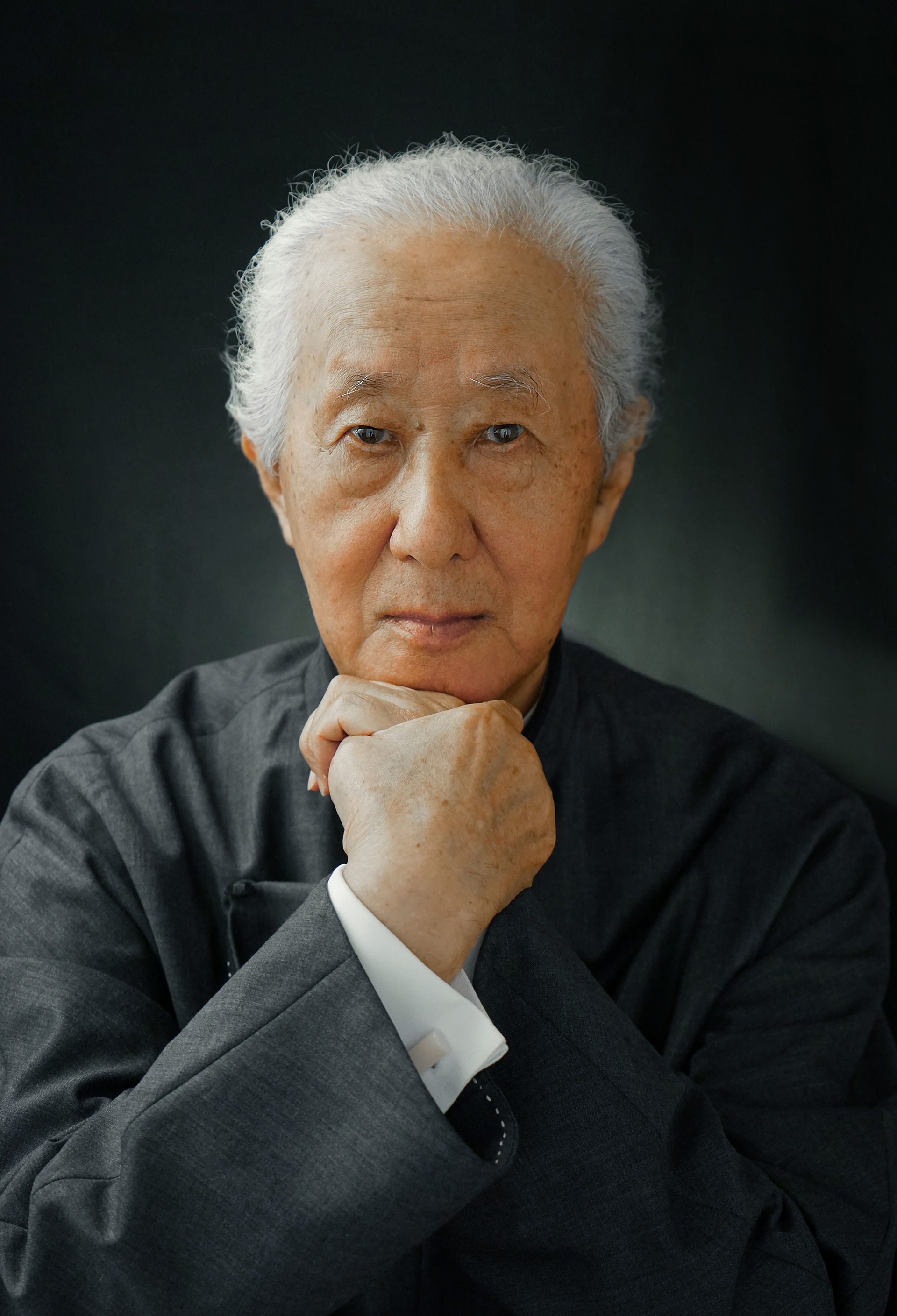 "Isozaki was one of the first Japanese architects to build outside of Japan during a time when western civilisations traditionally influenced the east, making his architecture -- which was distinctively influenced by his global citizenry -- truly international," said Tom Pritzker, chairman of Hyatt Foundation. "In a global world, architecture needs that communication." 
Till today, Isozaki's buildings defy stylistic categorisations, and remain fresh in their approach. His early success in architecture came when Japan sought to rebuild itself following the second World War. 
"I wanted to see the world through my own eyes," Isozaki said. "So I travelled around the globe at least 10 times before I turned 30. I wanted to feel the life of people in different places and visited extensively inside Japan, but also to the Islamic world, villages in the deep mountains of China, South East Asia, and metropolitan cities in the US. I was trying to find any opportunities to do so, and through this, I kept questioning, 'what is architecture?'"
Isozaki's first international commission was the Museum of Contemporary Art, Los Angeles (1981-1986). Though controversial and geographically challenging, the red Indian sandstone building was resolved by the architect's awareness of scale through an assemblage of volumes, while employing the golden ration and yin yang theory throughout. The building represents the complementary nature of western and eastern relationships. 
The Pritzker Prize jury also noted Isozaki's fluid avant-garde approach, which, it said, adjusts in response to the needs and influences of each environment through a concept of interrelated time and form called 'ma'. 
Largely described as heterogeneous, Isozaki's portfolio encompasses descriptions from vernacular to high tech; however, he has never been a follower of trends. His project City in the Air from the early 1960s attests to this -- it is an early exploration of a new vision for the city and reveals a multilayered city hovering above the traditional city. 
Furthermore, his keen ability to weave universality with local identity is apparent in such projects as Ceramic Park Mino (1996-2002) in Gifu, Japan, a ceramics museum situated in a cascading valley which preserves the surrounding vegetation while serving as an extension of the topography through outdoor terraces, observation decks and overlooks. And his building Palau Sant Jordi (1983-1990) in Barcelona, Spain, designed for the 1992 Summer Olympic Games, features a domed roof built referencing Catalan vault techniques, while the sloped forms were inspired by those of Buddhist temples. 
"Isozaki is a pioneer in understanding that the need for architecture is both global and local -- that those two forces are part of a single challenge," said Justice Stephen Breyer, jury chair. "For many years, he has been trying to make certain that areas of the world that have long traditions in architecture are not limited to that tradition, but help spread those traditions while simultaneously learning from the rest of the world."
Isozaki's work has surpassed six decades and includes over 100 built works throughout Asia, Europe, North America, the Middle East and Australia. Other prominent works include the Kitakyushu City Museum of Art (1972-1974 Fukuoka, Japan), Tsukuba Center Building, (1979-1983 Ibaraki, Japan), Art Tower Mito (1986-1990 Ibaraki, Japan), Nara Centennial Hall (1992-1998 Nara, Japan), Pala Alpitour (2002-2006 Torino, Italy), Allianz Tower (2003-2014 Milan, Italy), and Shanghai Symphony Hall (2008-2014 Shanghai, China).
Here, Middle East Architect highlights some of Isozaki's best buildings.
Oita Prefectural Library (1962-1966, Oita, Japan)
Isozaki's early career began with the postwar rebuilding of Japan in his hometown of Oita. Located on the island of Kyushu, the Oita Prefectural Library (renamed Oita Art Plaza) was one of his first commissions and part of a larger plan that emphasised 'growing architecture' -- his theory that city planning should never remain static, but be intended for growth and evolution.
An analogy with the human body inspired the organisation of the building, which was realised mainly in exposed concrete and gives way to environments of lightness and darkness through skylights and windows.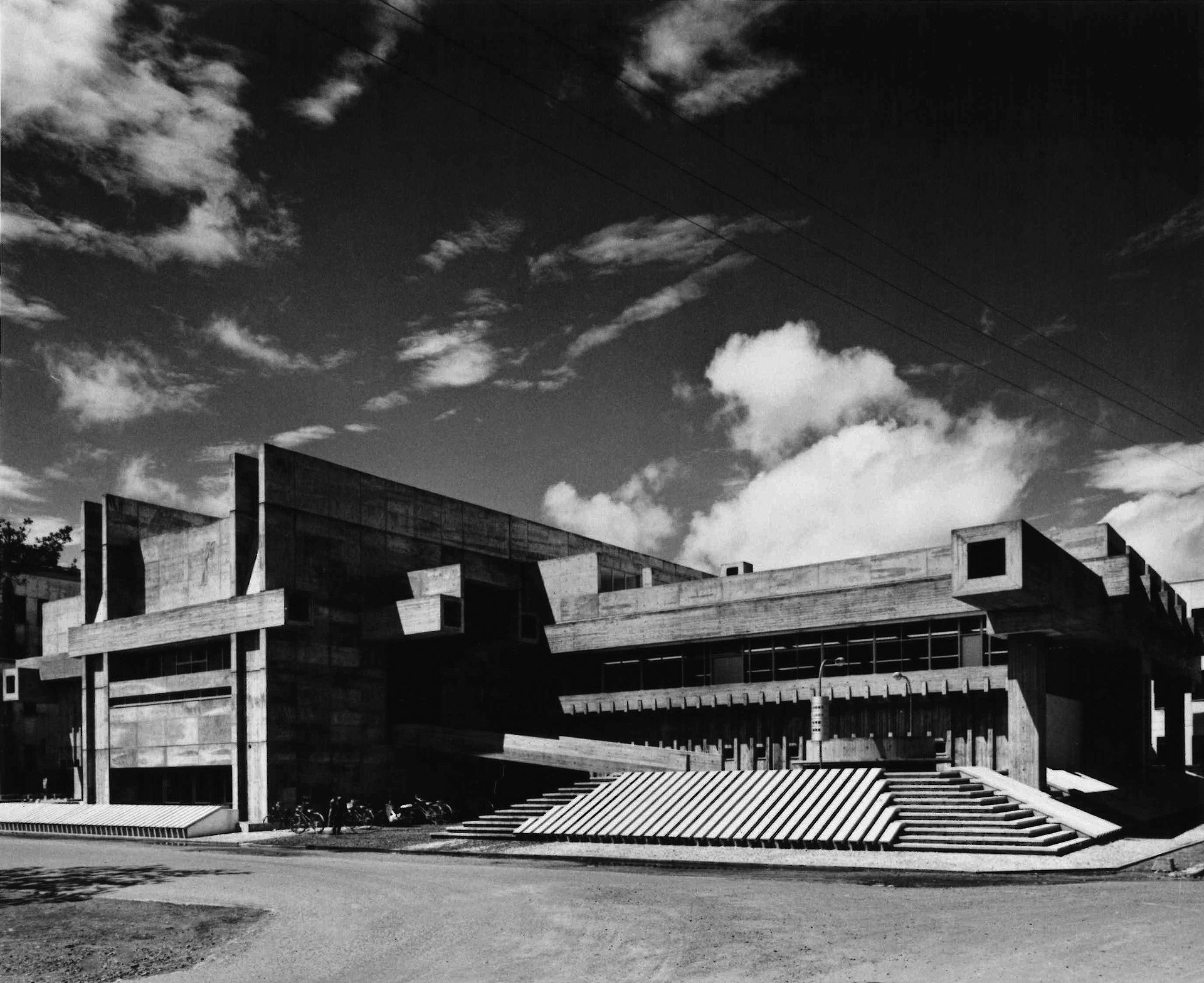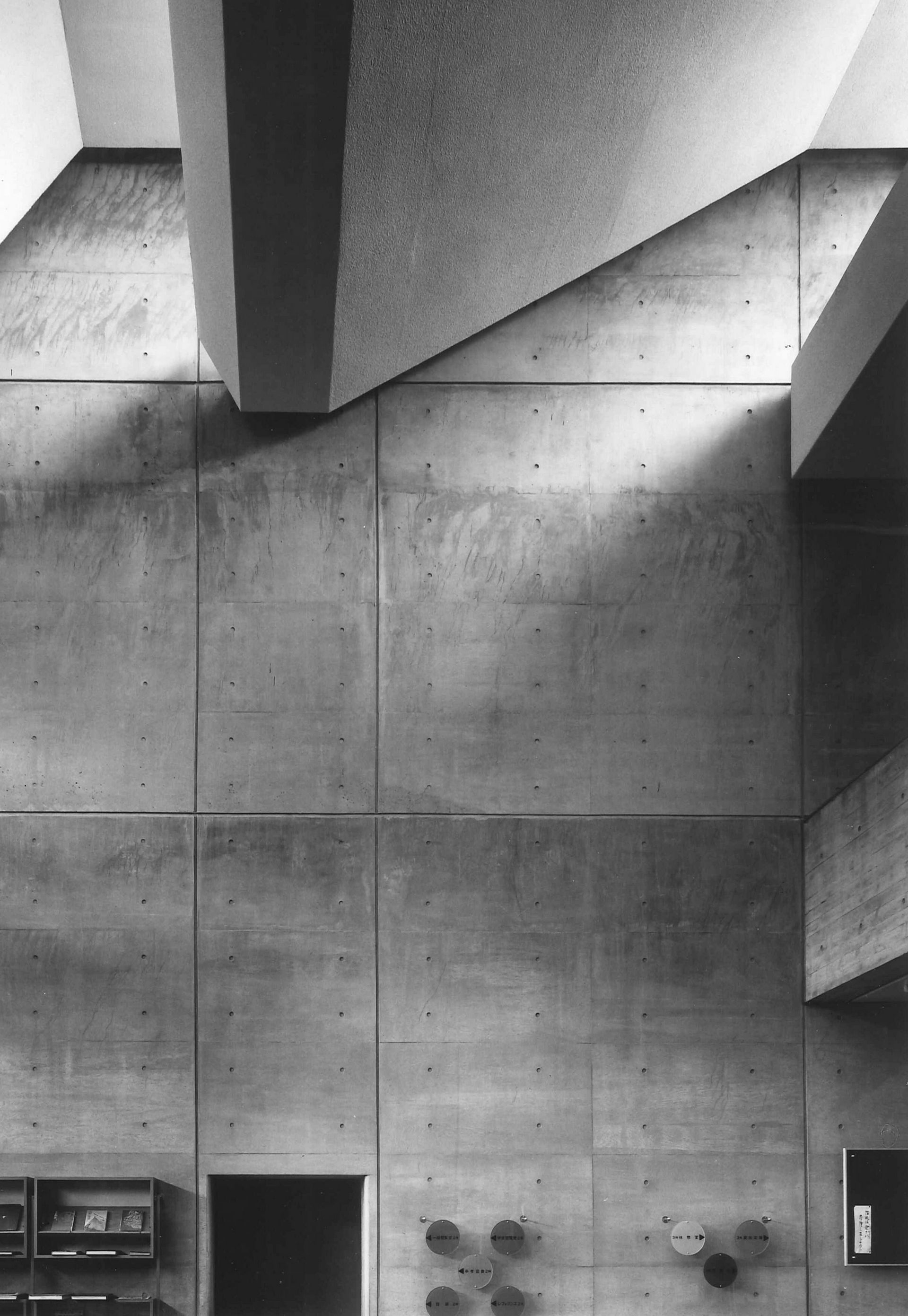 Image by Yasuhiro Ishimoto
The Museum of Modern Art (1971-1974, Gunma, Japan)
The Museum of Modern Art was the first of Isozaki's museum commissions, and is based on the architect's concept of the 'art gallery as void'. It comprises a system of cubes that form a primary rectangular backbone with two projecting wings. 
The concept of the cube extends to interior spaces, such as the lobby and galleries, as well as exterior areas including the reflecting pool. The museum has since been extended to accommodate a restaurant (1994) and a contemporary art gallery (1997), all of which continue the original geometric approach.
Kitakyushu Central Library (1973-1974, Fukuoka, Japan)
The Kitakyushu Central Library was inspired by Étienne-Louis Boullée's proposed design for the French National Library (1785). Izosaki realised a modern interpretation of the neoclassical vaulted ceilings through precast concrete.
The building's two large barrel vaults, which run parallel prior to curving separately, contrast with the rectangular windows that line the exterior.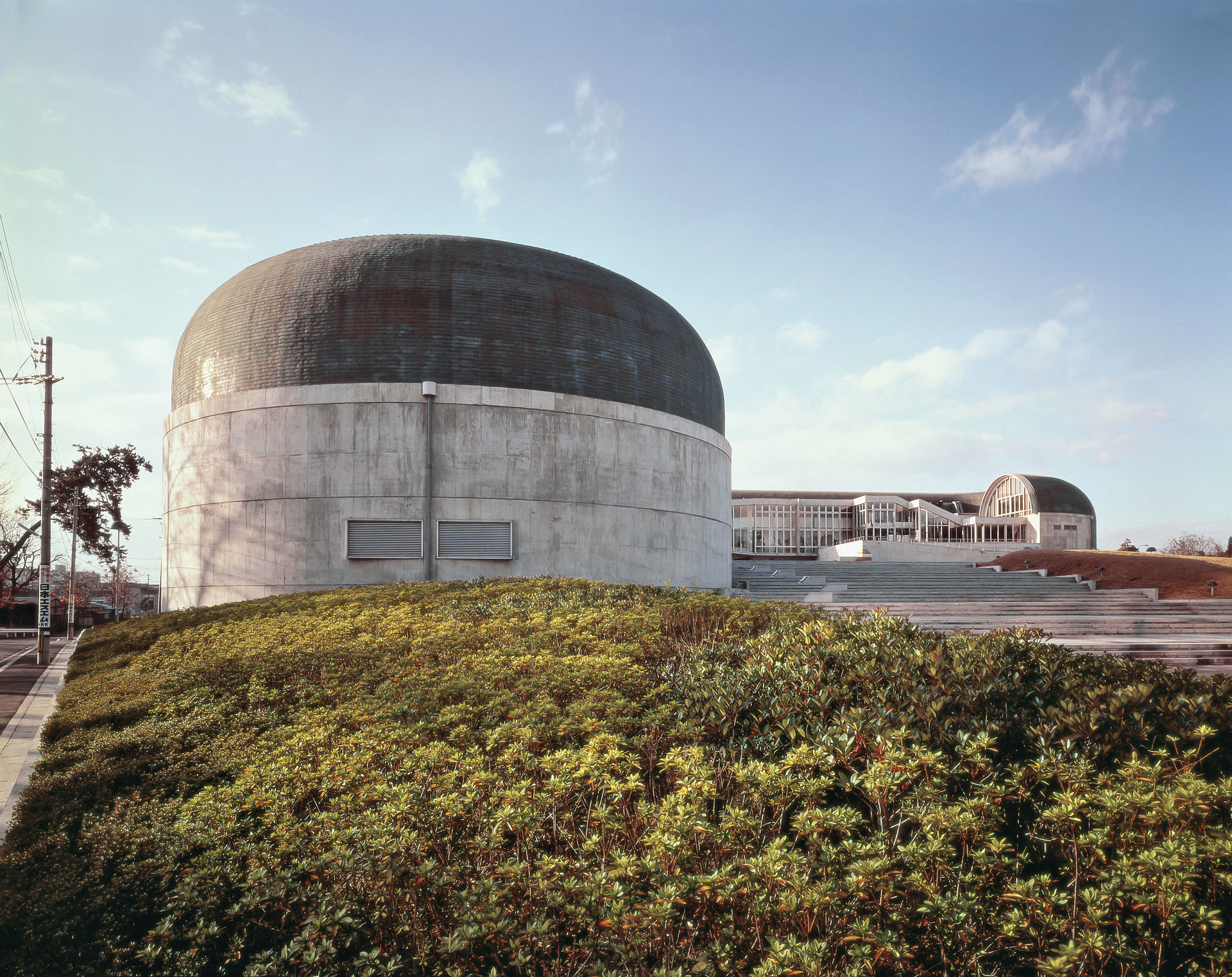 Tsukuba Center Building (1979-1983, Ibaraki, Japan)
Located in one of the first postwar cities of Japan, the Tsukuba Center Building is a civic centre designed to evoke both ruins and reinvention. Comprising a concert hall, information centre, hotel, restaurants and shopping facilities, the complex's most notable feature is its sunken plaza or 'forum'. 
The facades facing the plaza display a variety of forms and are finished with contrasting materials, such as sleek aluminium and concrete, rough and smooth granite, and polished and unpolished tile.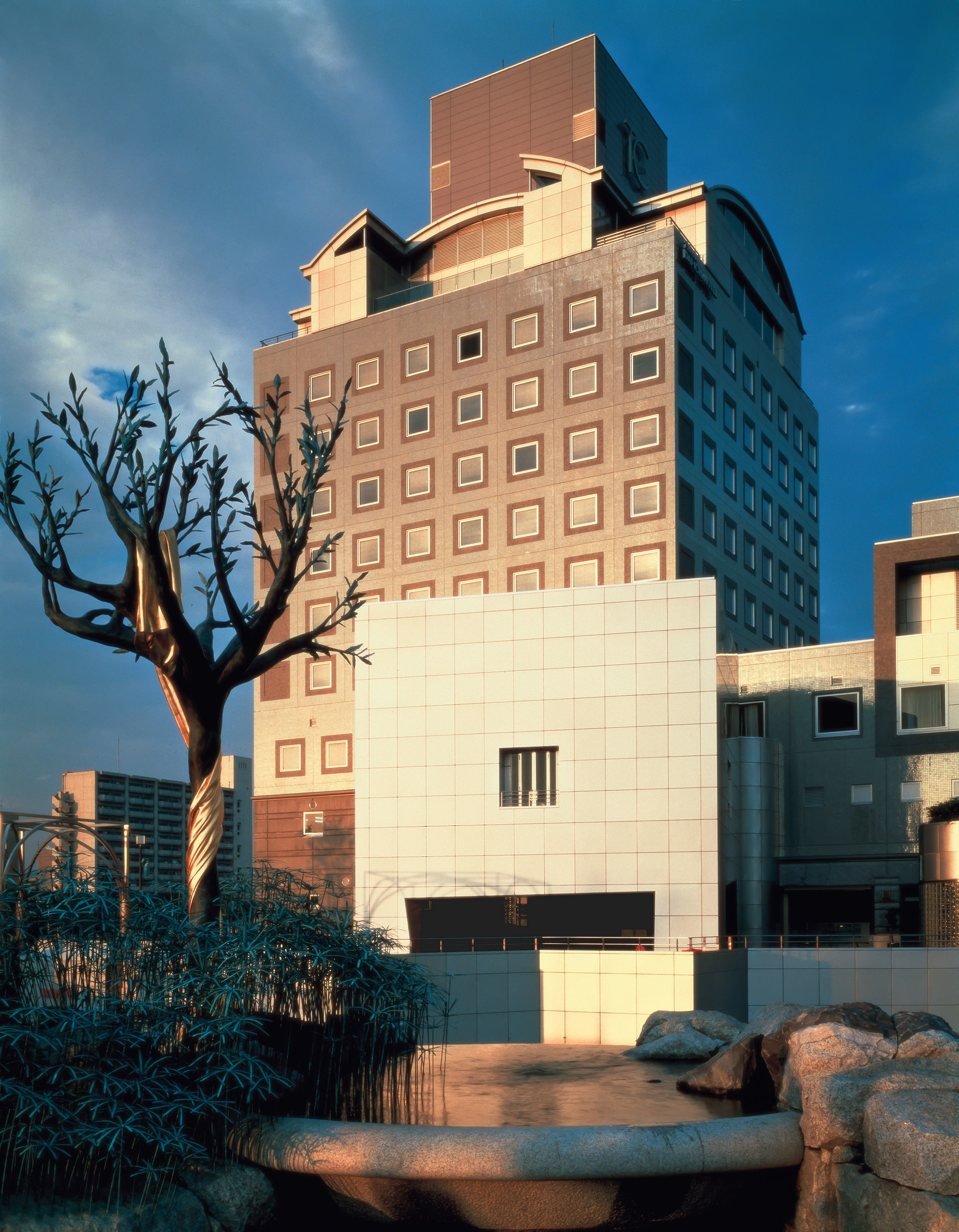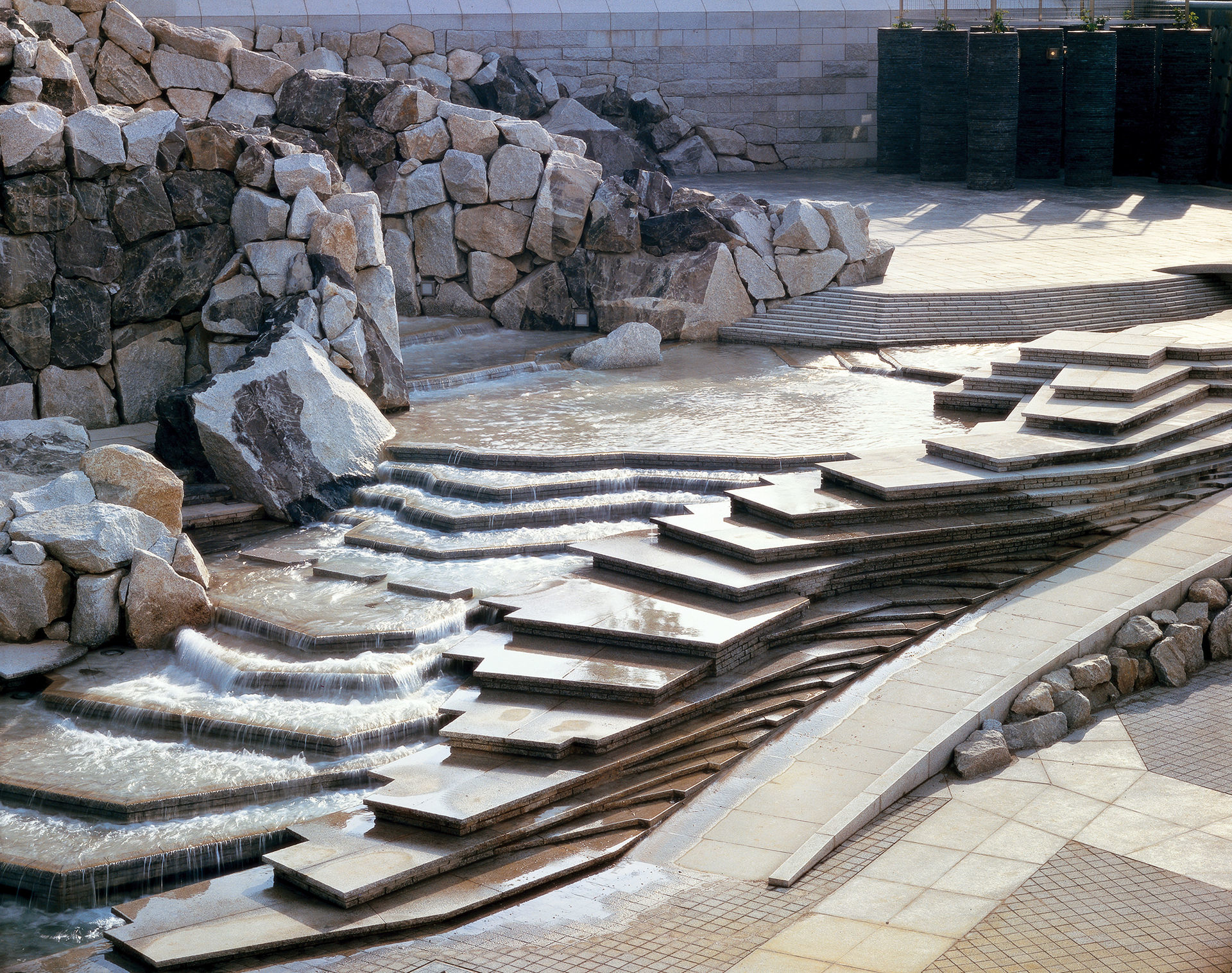 Art Tower Mito (1986-1990, Ibaraki, Japan)
Commissioned to celebrate the centennial of Mito, Art Tower Mito was built as a cultural complex consisting of a theatre, performance hall and contemporary art gallery. Its iconic tetra helix tower was inspired by Constantin Brancusi's Endless Column (1938), and comprises 56 triangular panels in varying orientations.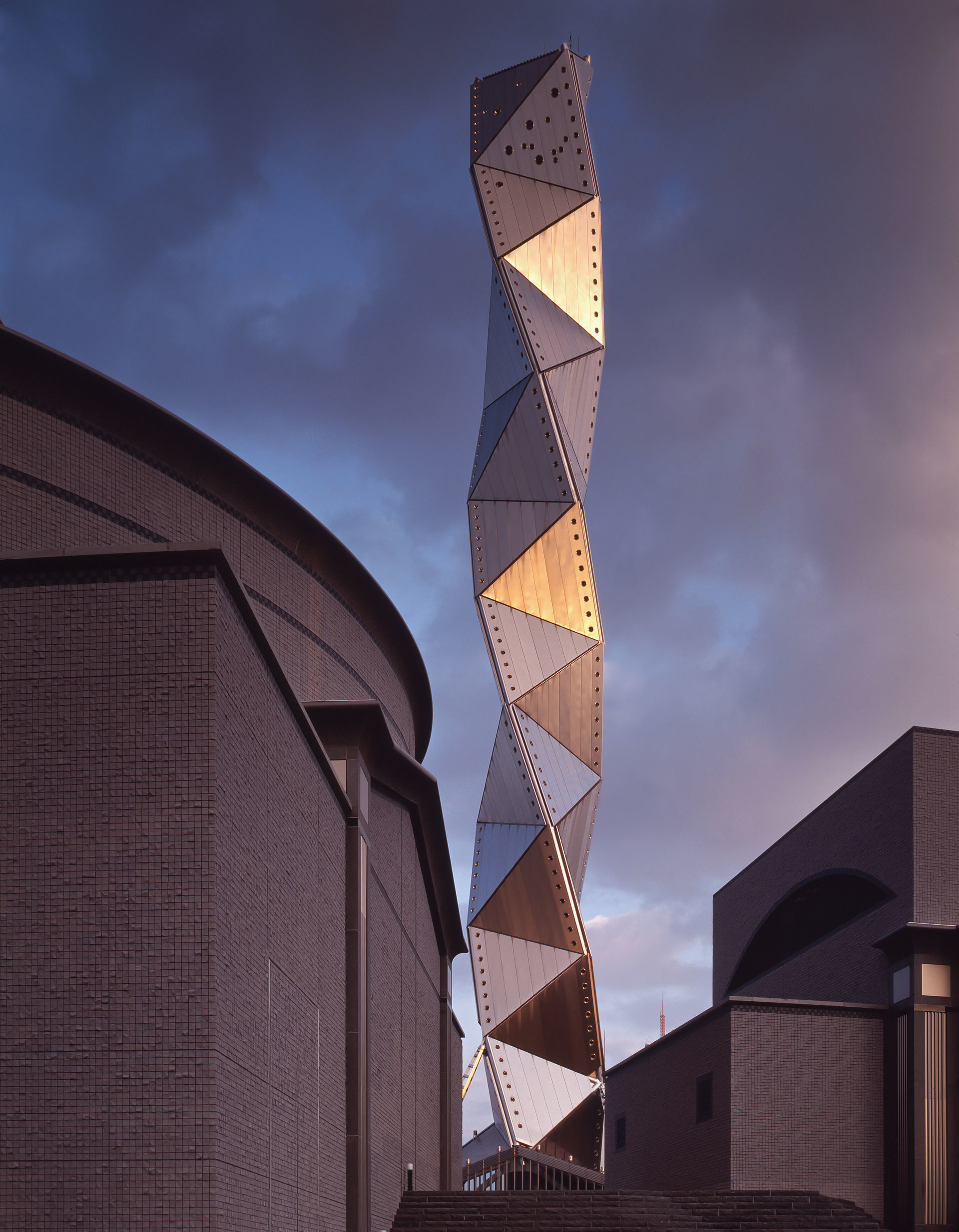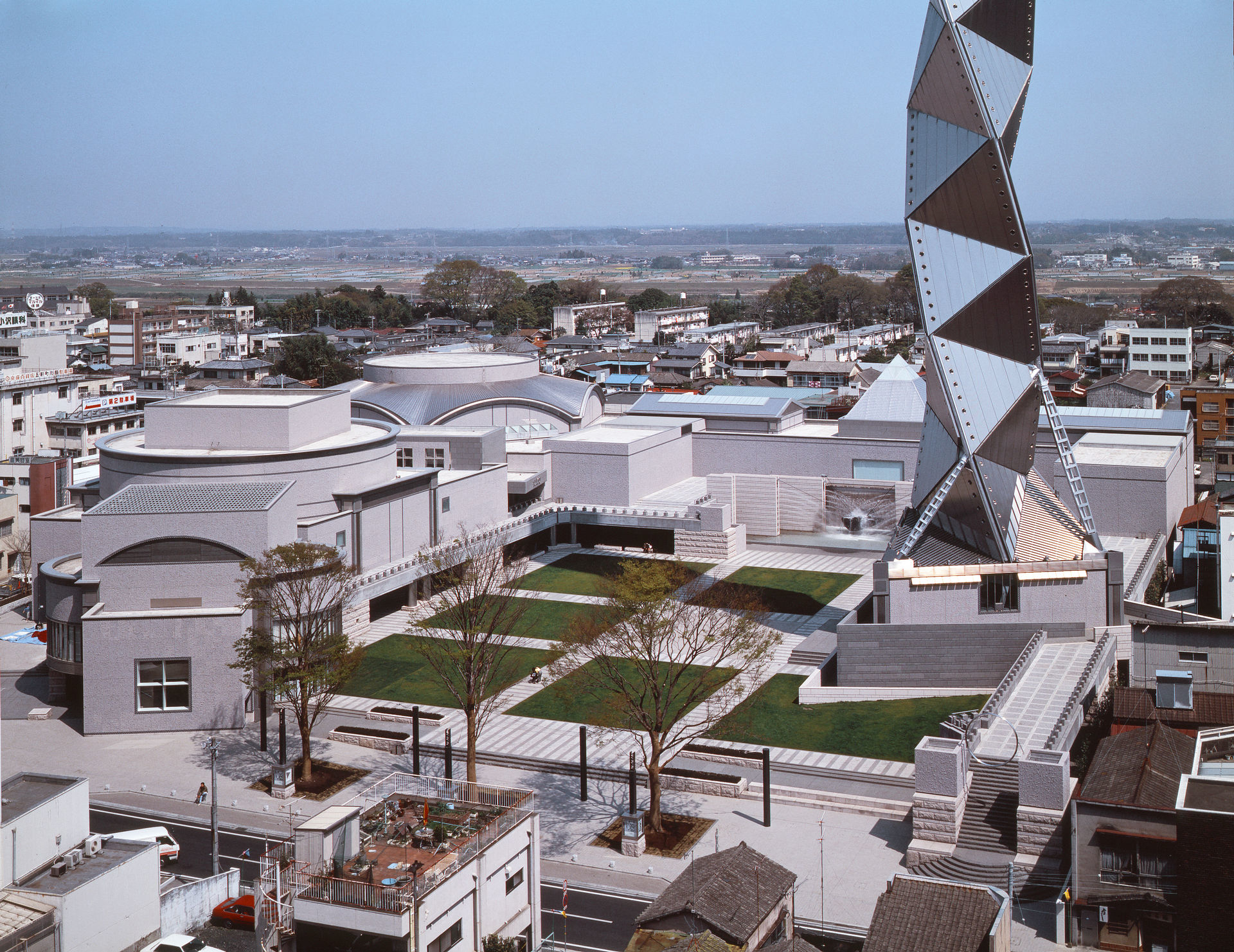 Nara Centennial Hall (1992-1998, Nara, Japan)
The Nara Centennial Hall, the object of an international competition won by Isozaki, was completed for the centennial of the municipality and combines past, present and future. Taking into account location, site and orientation, the building is designed as an independent monolith.
The design also honours the nearby and prominent Todaiji Temple (734 AD) through its sloping form and grey ceramic tile, while its interiors were designed to be versatile, changing to accommodate a range of events, conventions and conferences.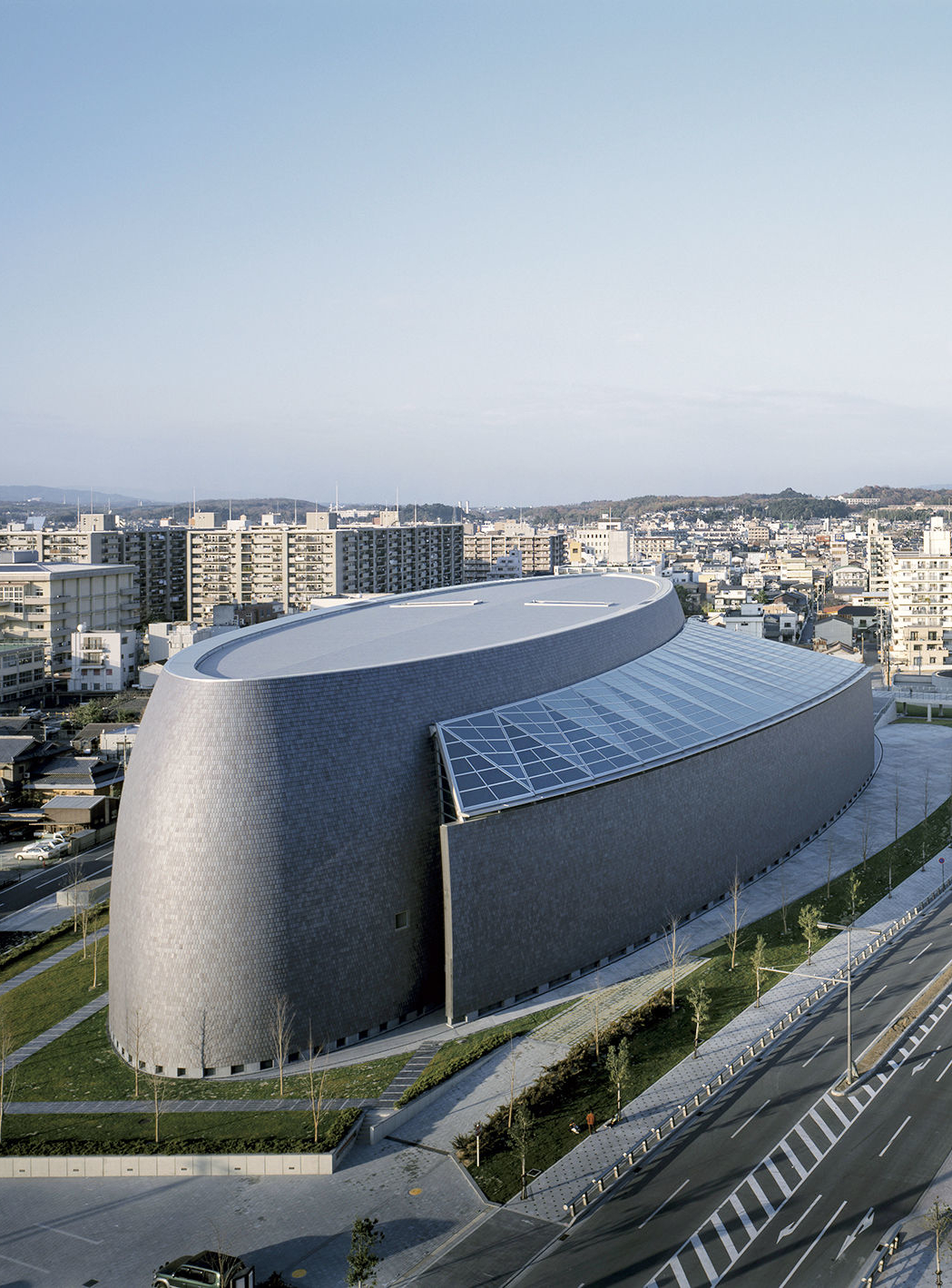 Domus: La Casa del Hombre (1993-1995, A Coruna, Spain)
An interactive science museum, Domus is dedicated to the exploration of humankind, and overlooks Orzan Bay on a site that was once a quarry. The seaside-facing exterior forms a curved protective wall, resembling a wind sail or a shell, that is clad in slate panels. The opposite exterior wall, composed of local granite, zig-zags similarly to a folding screen.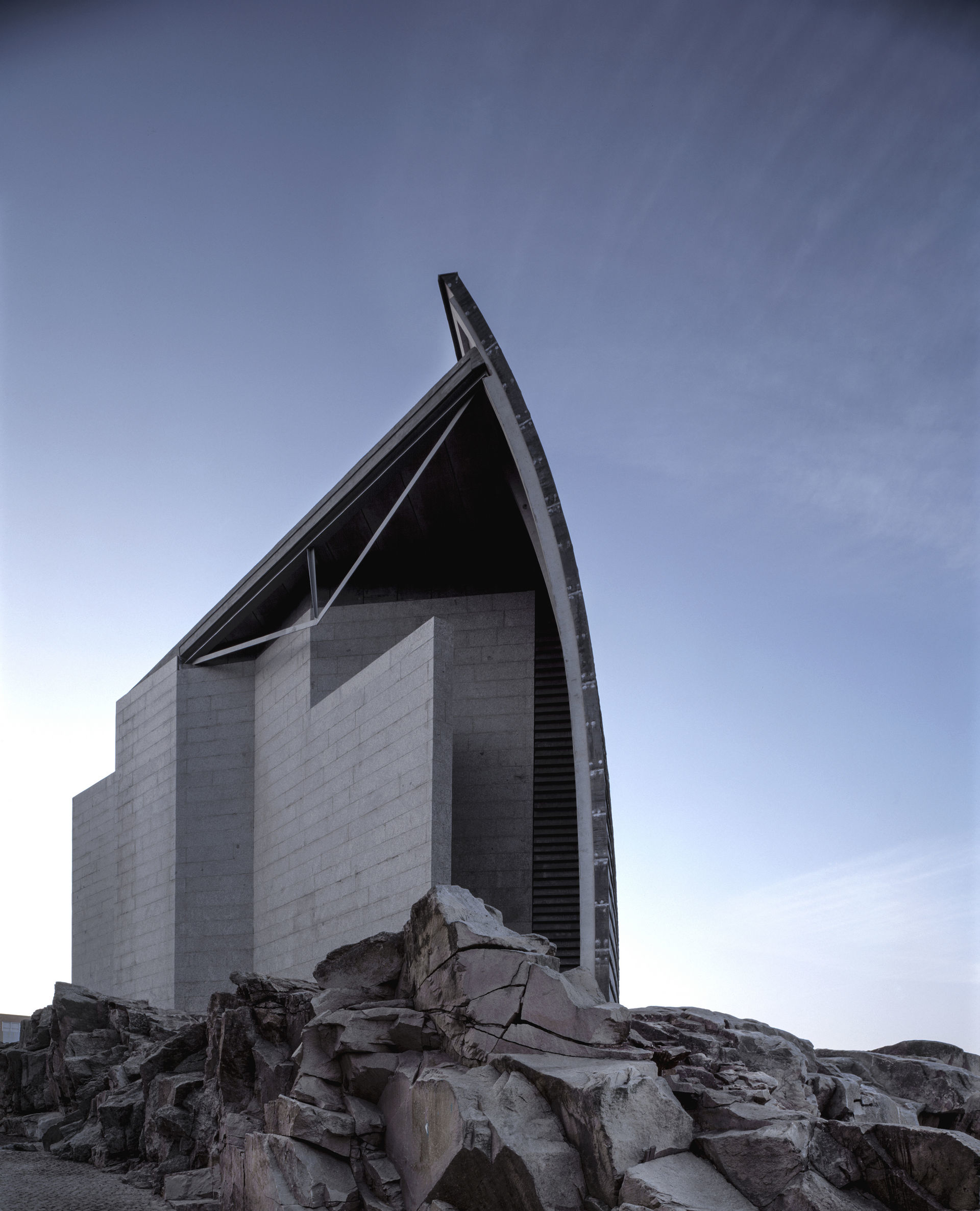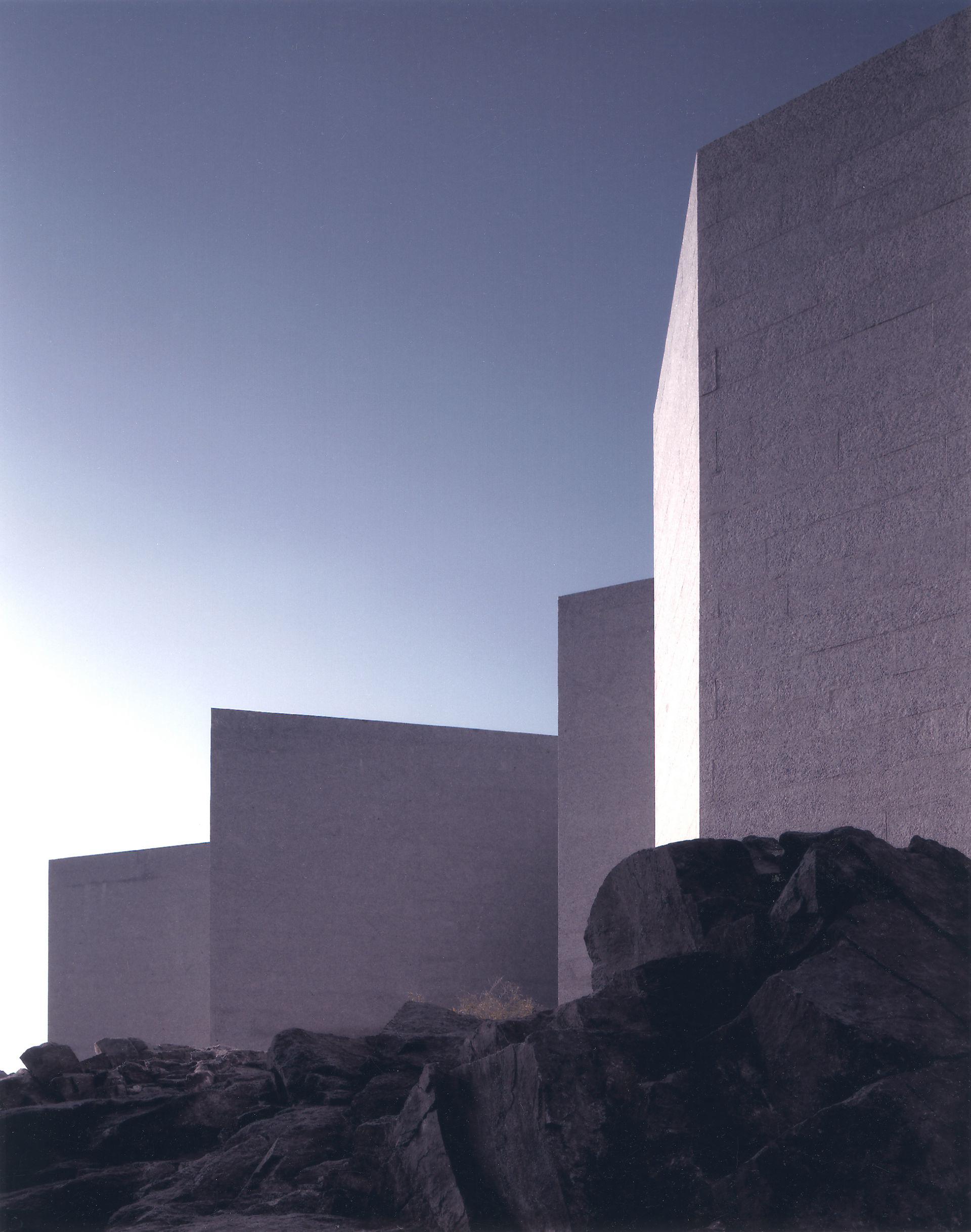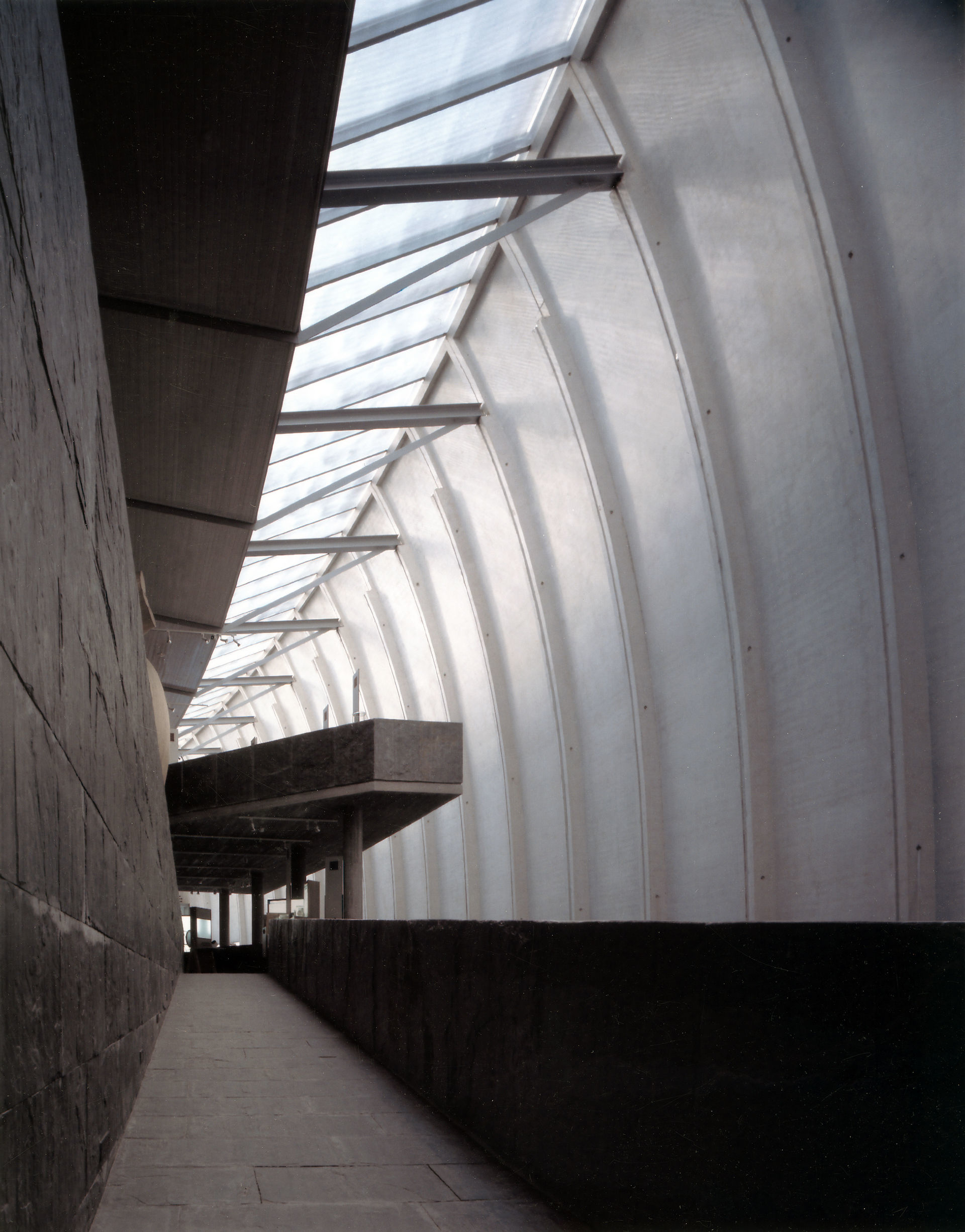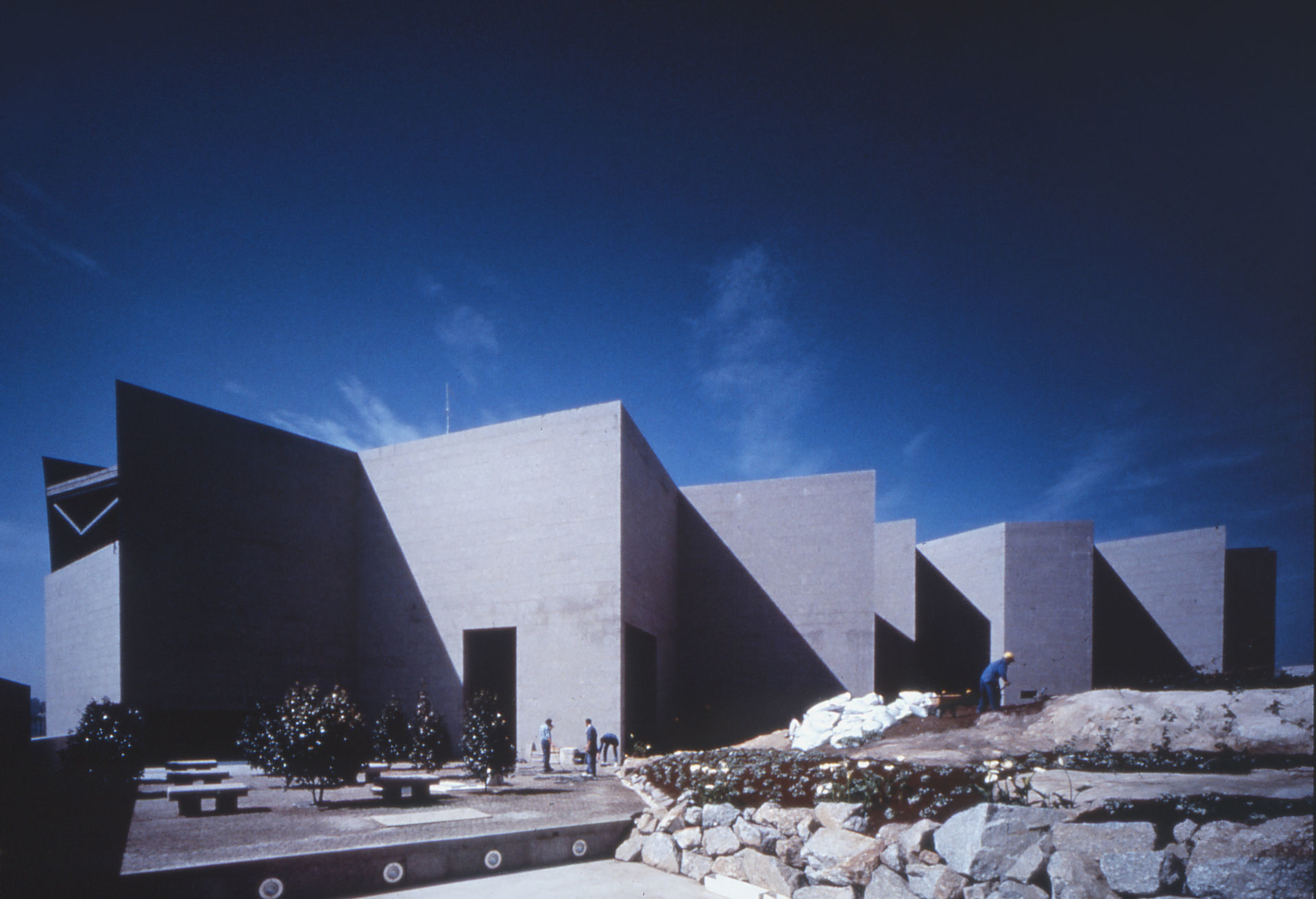 Ceramic Park Mino (1996-2002, Gifu, Japan)
This ceramics museum, which includes gallery spaces, conference halls, tea houses and a public workshop, is situated in a cascading valley. It preserves its surrounding vegetation while serving as an extension of the topography through outdoor terraces, observation decks and a glass curtain wall.
Two light boxes that rise up from the building hint at what lies inside. Materials such as regional stoneware bricks and ceramic are used throughout, and pendulum-like structures and suspension pillars secure the galleries against the dangers of earthquakes, thus protecting the museum's contents.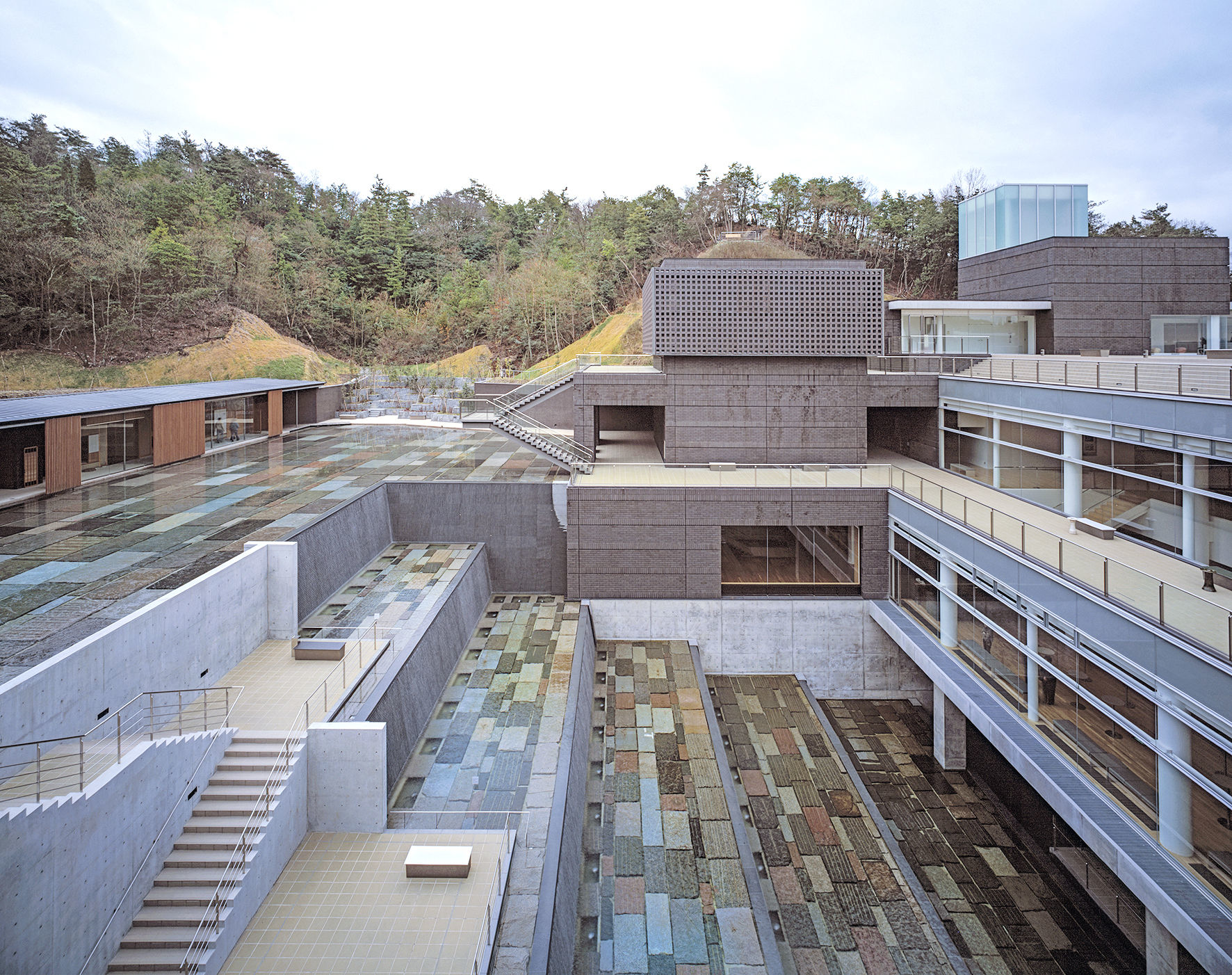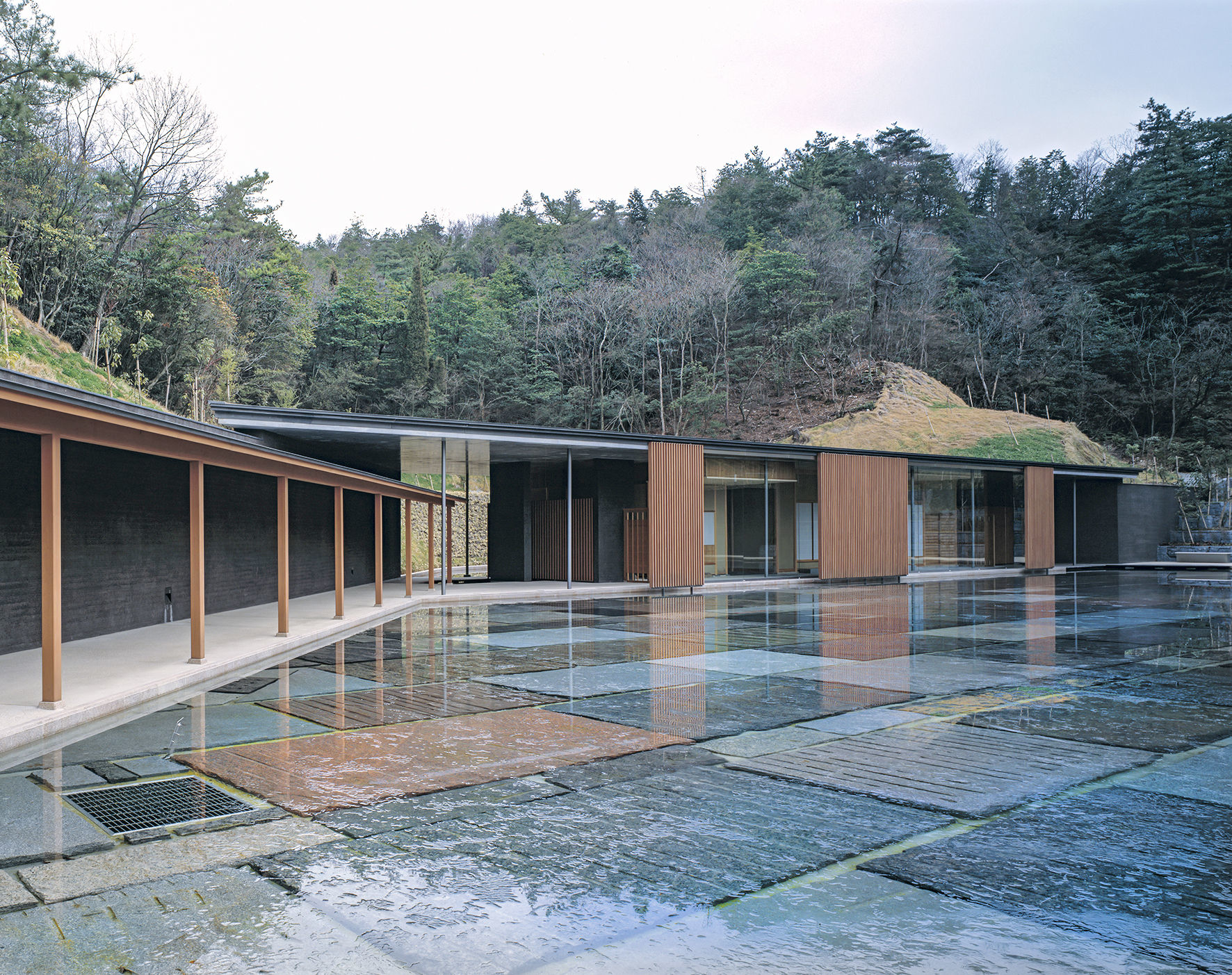 Ice Hockey Stadium (2002-2006, Torino, Italy)
Renamed Pala Alpitour in 2014, this stadium was originally designed for the 2006 Winter Olympic Games. The 12,000-person capacity stadium was developed from the concept of 'invisible architecture'. The building remains sensitive to its surrounding context, as two of its four stories are sunken underground so that the overall height complements that of the neighbouring 1934 World Cup stadium.
On the outside, stainless steel and glass compose the exterior, creating a glow throughout the day and night. On the inside, adaptable features, such as retractable bleachers and a moveable deck, allow for the evolution of the space to accommodate other sporting events, concerts and conventions.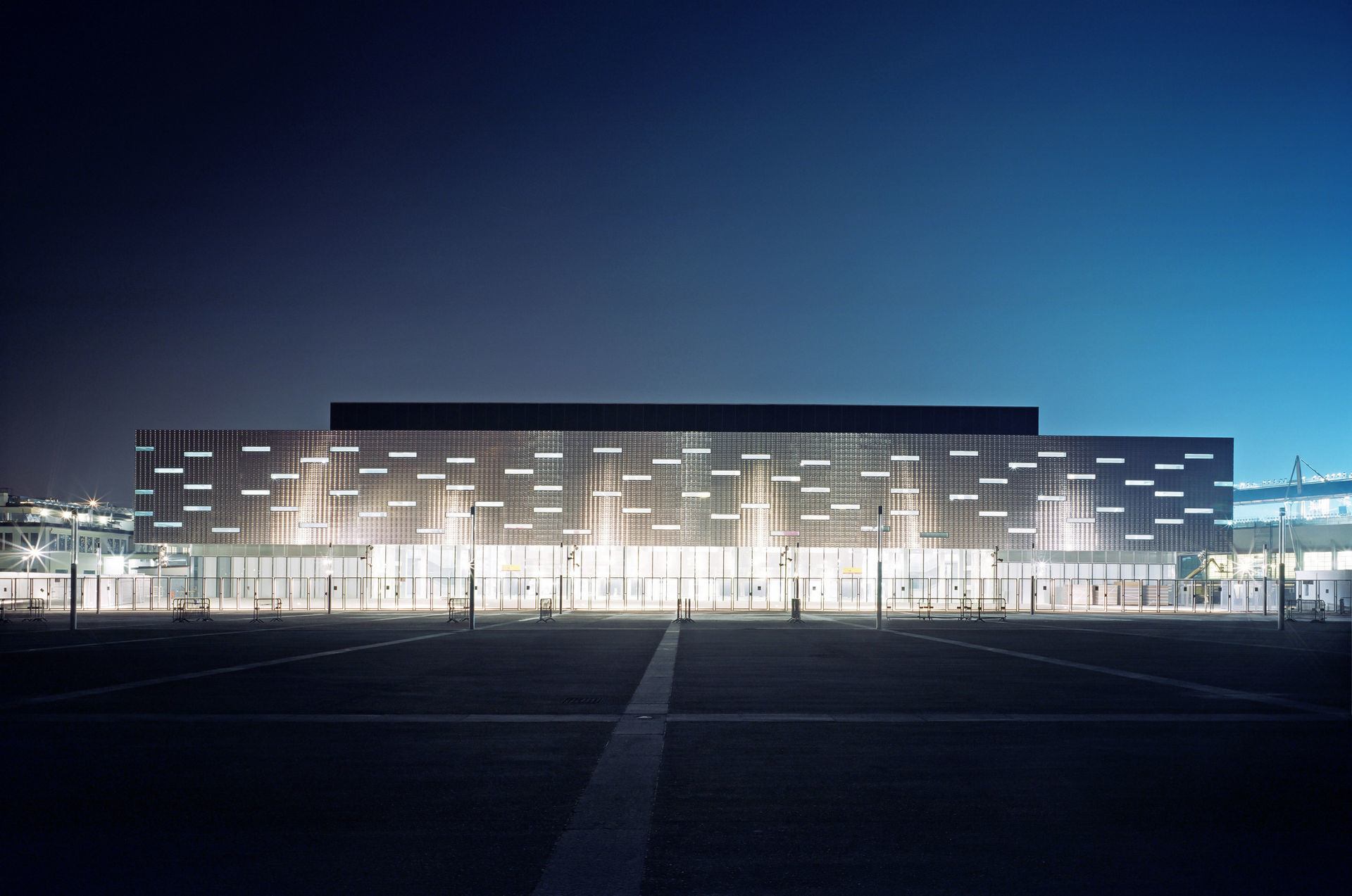 Allianz Tower (2003-2014, Milan, Italy)
Allianz Tower is one of the tallest skyscrapers in Italy and serves as a new landmark for the city of Milan. The narrow stature of the 50-storey tall building emphasises its verticality.
The exterior triple glass curtain wall is curved in billowing six-floor sections to diminish the reflection of the sun, while showcasing the natural light that illuminates the building. This vertical succession of rounded forms creates a feeling of slight movement as the building arises.
Four exterior buttresses, accentuated in gold, counter oscillations, while a versatile interior structure allows for flexible office spaces. Isozaki, who often works with local architects, relied on the Italian studio of Andrea Maffei in this case.