OMA and Inside Outside design installation for Dubai featuring a series of columns that represent generosity
Dutch architecture firm OMA and Inside Outside have designed an installation for Dubai that "honors generosity", encompassing a field of columns that are engraved with stories from Arab scholars, scientists, and thinkers.
The series of columns are "unified in a monumental landscape" and celebrate the culture of charity in the United Arab Emirates, inserted into the urban landscape of the city.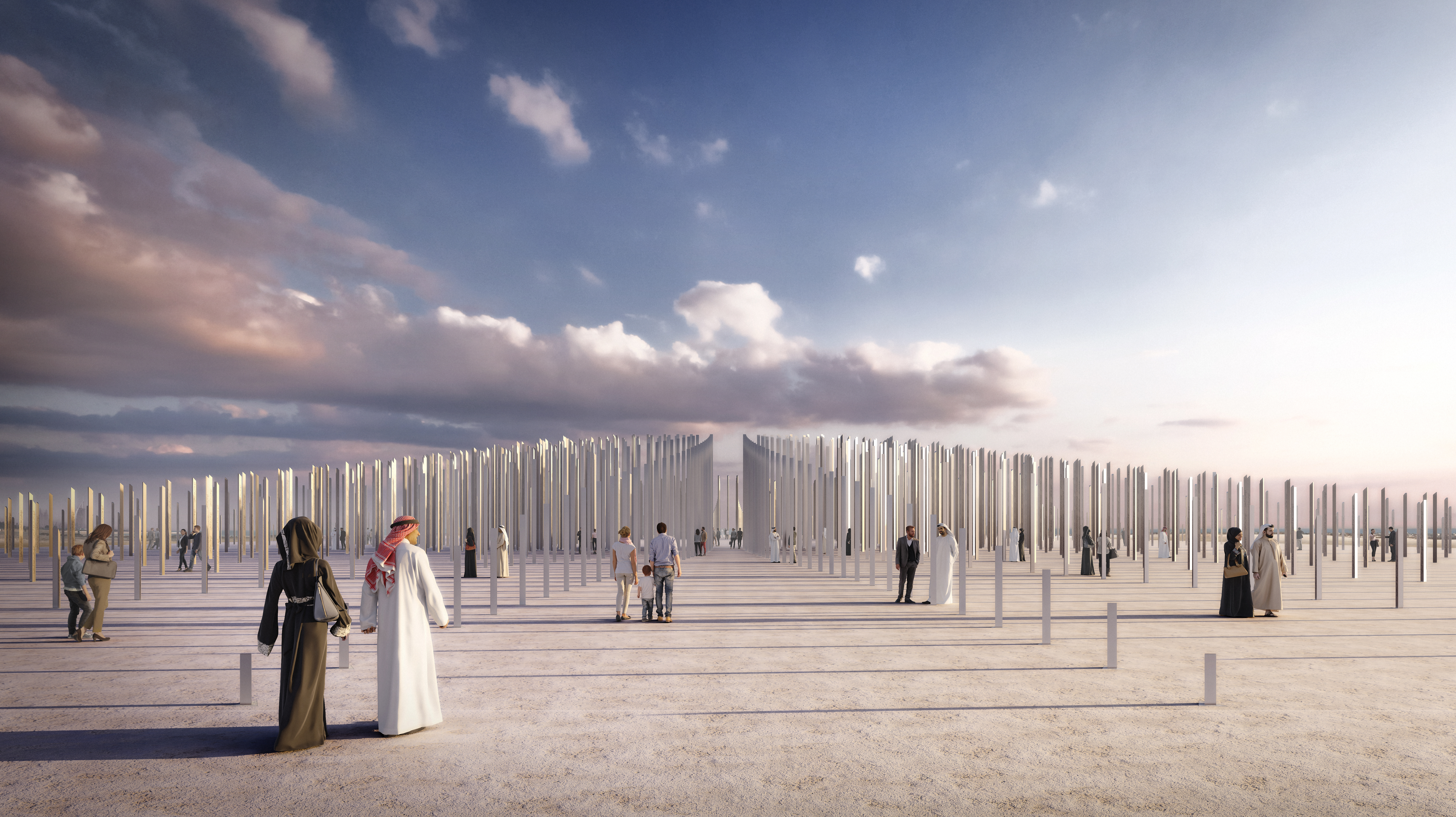 Aiming to embody generosity and knowledge, the 1,680 triangular shaped aluminum columns are arrayed like a magnetic field, and point towards a rectangular Plaza in the heart of the installation.
While walking through the installation, visitors first encounter a field of small pillars at the boundary of the site. Further inwards, the pillars lead into a street with dramatic perspective effects, as the columns grow taller, opening up in a public square in the centre.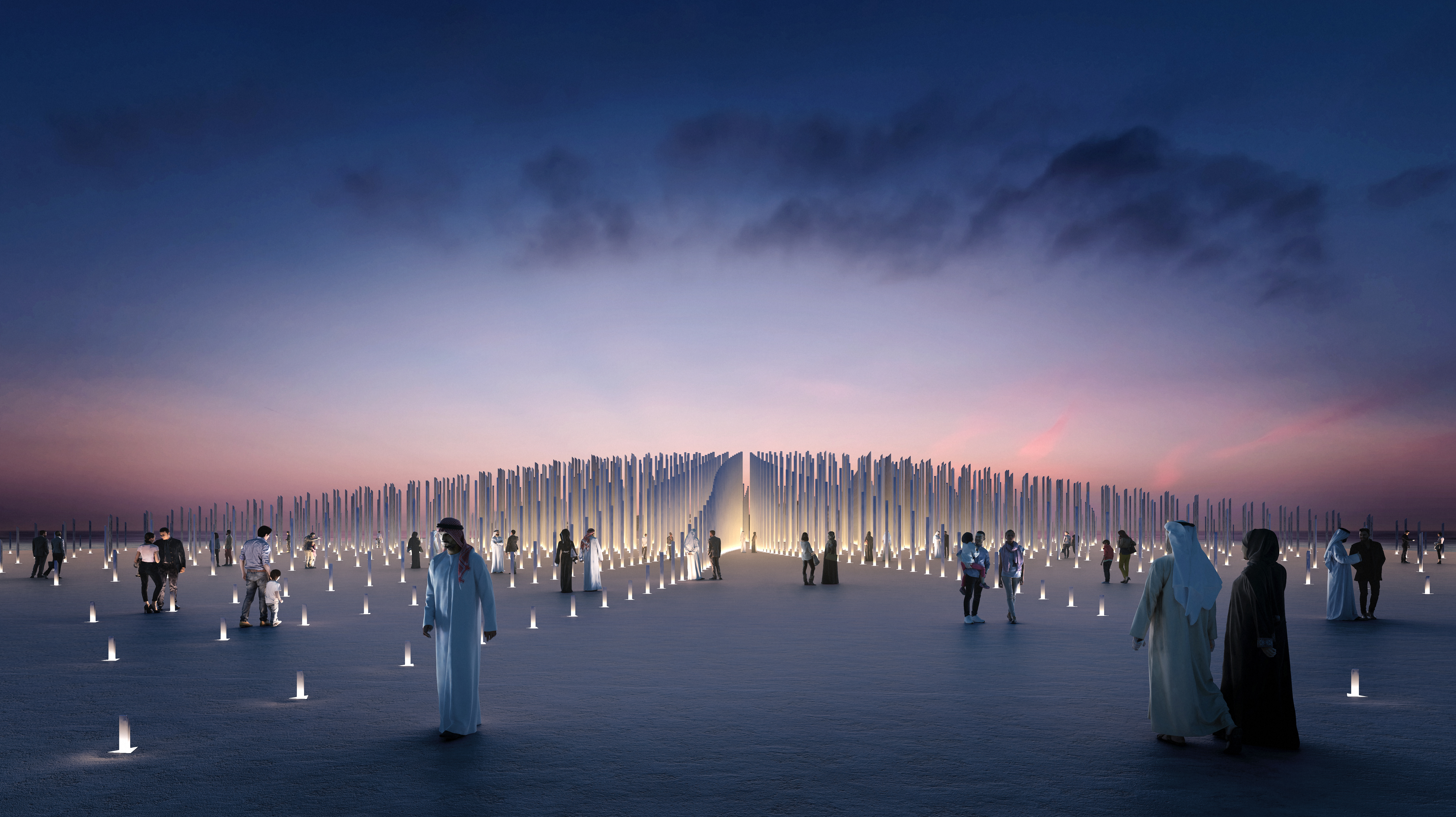 The density of columns create a micro-climate further enhanced by shading devices through which the installation will become a playful social space.
The columns are planned to be made out of recycled aluminum – insa building material that is 100 % recyclable.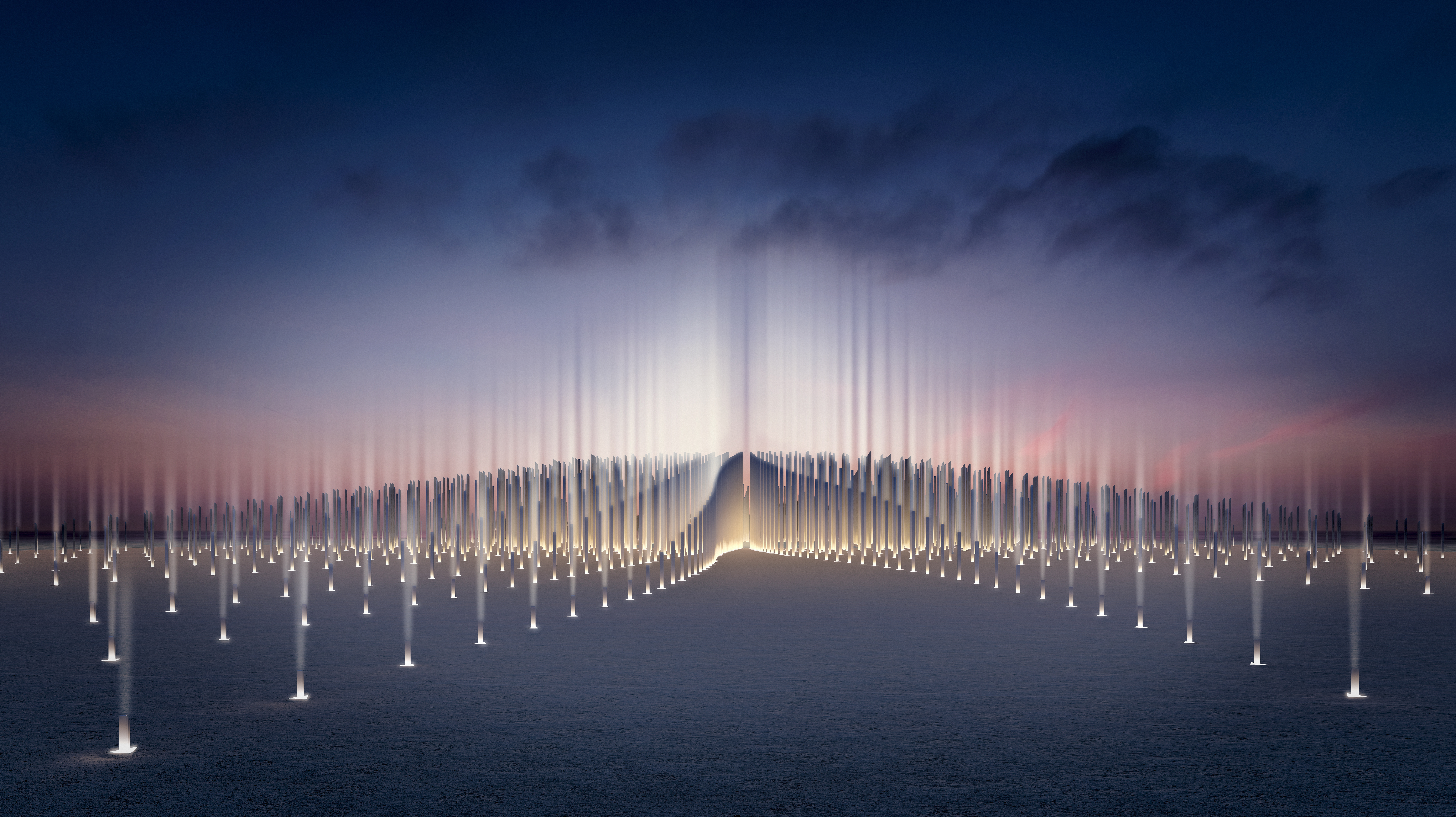 At night, a spectacle of illumination enhances the dynamics of the column landscape with lights gradually shifting from wide to sharp and cold to warm. Rows of stainless steel lightning fixtures mark the plaza, and enhancing the sense of movement in the design.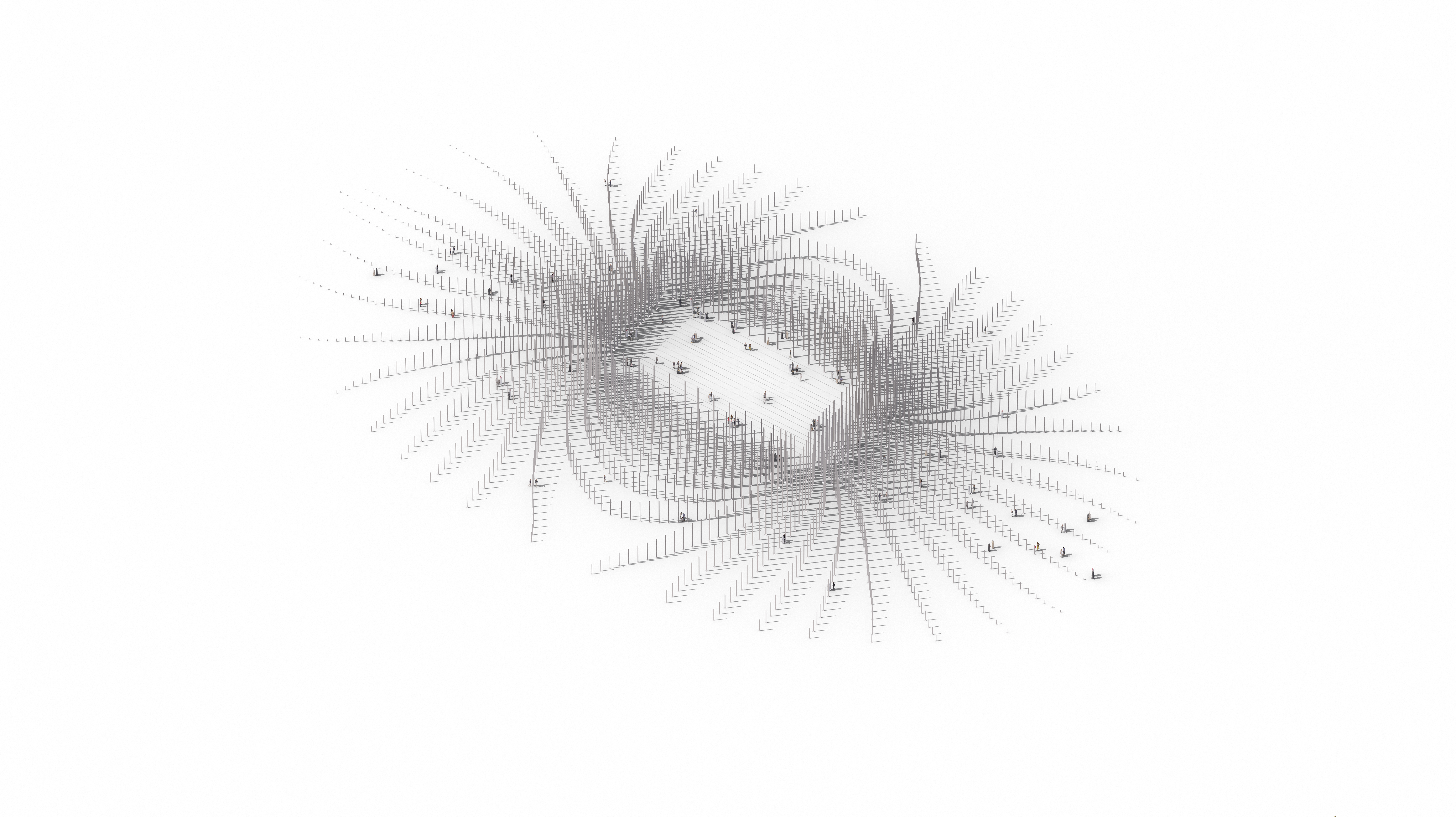 "'Ethar – Honoring Generosity' will be located on Jumeirah Beach, but its character can also adapt to different contexts: groups of columns can also be dispersed throughout the city, appearing in key urban locations as a symbol for Emirati culture," a release from the architects said.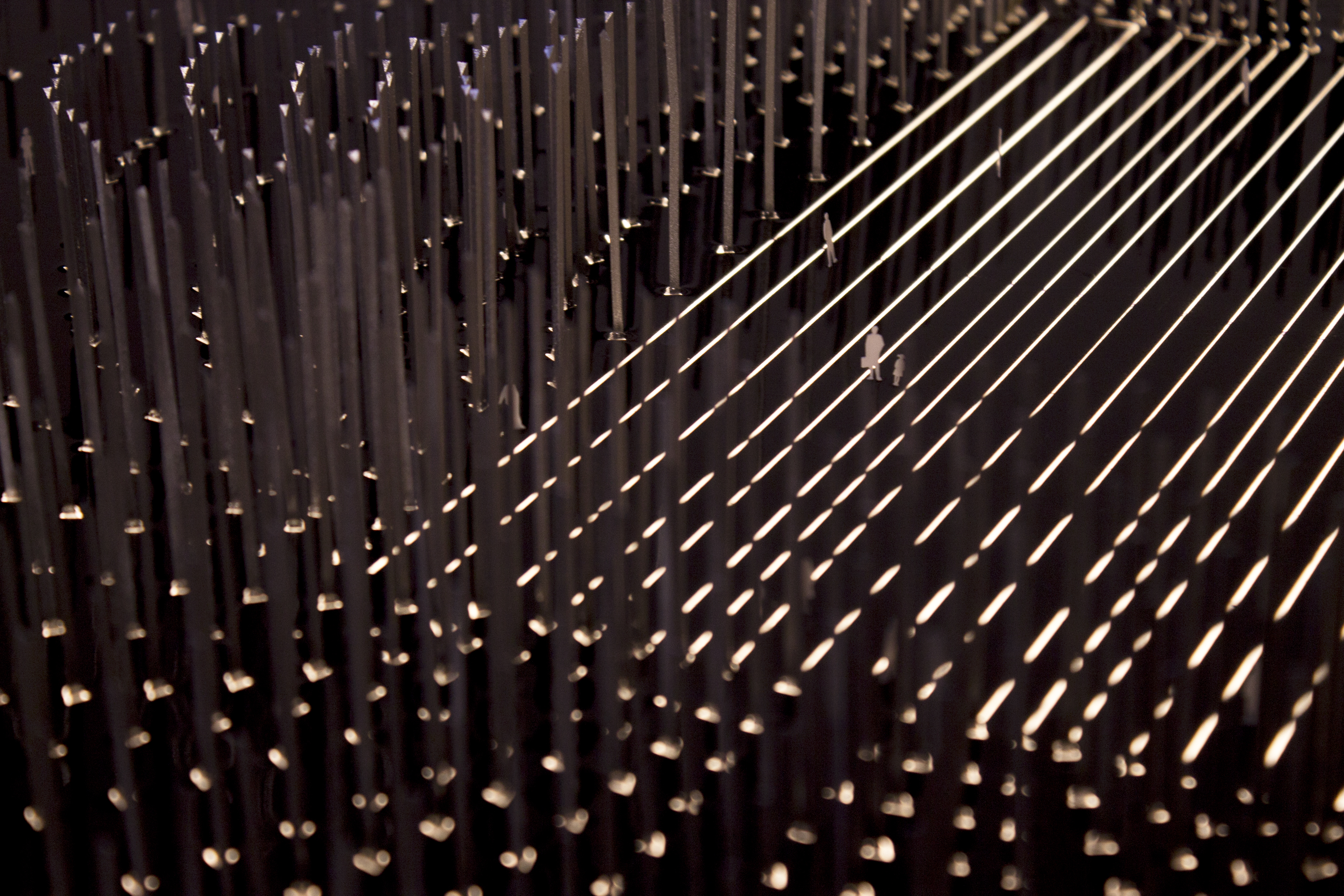 The project emphasises the importance of valuing talent and education, and will be realized under the patronage of leading governmental charity organizations. Funds raised by the sponsoring of individual columns will be used to support charities with a focus on education in the UAE.
Ethar is initiated by the YBK Group, Mr. Yasser Bin Khediya, and will be carried out by the Dubai-based Ethar Foundation.
OMA completed its first building in Dubai in 2017: a multi-functional cultural space in the city's art district, Alserkal Avenue, designed by the firm's design team in Dubai.