Belgium Pavilion for Expo 2020 Dubai to be zero-waste structure driven by eco-design
Belgium-headquartered construction contractor Besix will build its national pavilion for Expo 2020 Dubai – a zero-waste structure driven by 'eco-design' and set to feature the theme of 'Smart and Green Belgium 2050'.
"Co-created" by Besix, Assar Architects, Vincent Callebaut Architectures, and "scenographers" from Krafthaus, the project marks an extension of Besix's Expo 2020 Dubai portfolio. The company, alongside Egypt's Orascom, was awarded a contract in 2016 to co-develop site infrastructure for Expo 2020 Dubai, which opens its doors on 20 October, 2020. Orascom Construction Industries acquired a 50% stake in Besix Group in 2004.
According to Construction Week, Expo 2020 Dubai's smart tech- and environment-focused pavilion will offer "an experience focused on the mobility of tomorrow", according to Besix. The contractor added that the building, "in an ode to the circular economy", will be a zero-waste smart building, in line with Expo 2020 Dubai's waste management goals.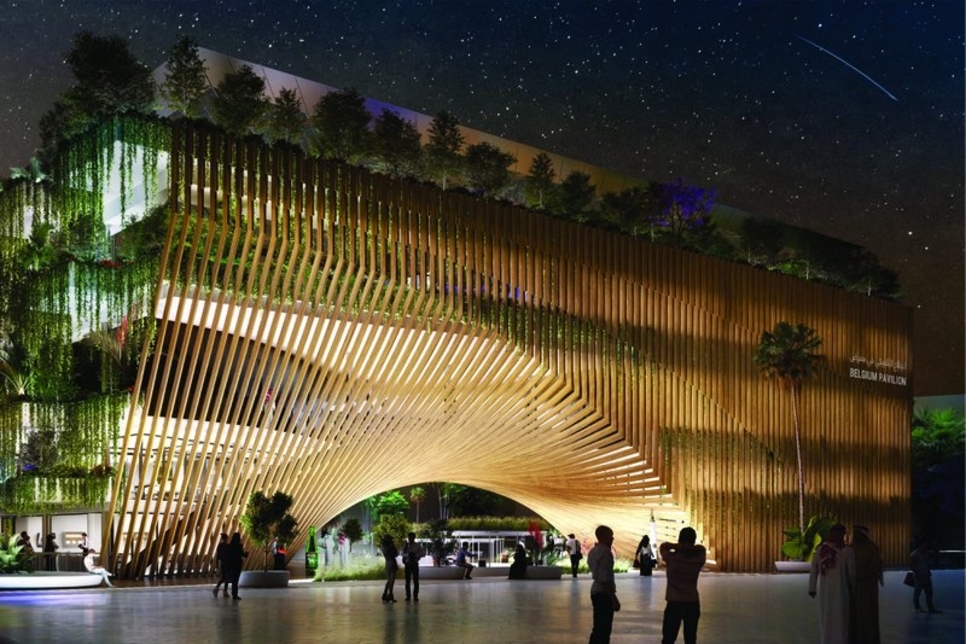 PAVILION SUSTAINABILITY
To convey its 'eco-design' goals, Besix and its partners have set nine priorities for the structure, which include sustainability and "clever" ventilation through elements of natural light filtration, renewable energy, and water optimisation.
Local and bio-sourced materials, including recycled and recyclable products "and virtuous loops" will be used to build Expo 2020 Dubai's Belgium Pavilion. To facilitate its goals as a zero-waste structure, waste segregation will be a key area of focus for the pavilion's developers, with the pavilion also designed to be "assembled, transported, and dismantled".
Besix said the building has been designed to "measure, reduce, and compensate its […] emissions in a responsible way". The process will be supported by the development of hanging gardens to convert CO2 into oxygen and make up a "carbon sink". Emulating a natural oasis, the sink will be supported by 10,000 plants to store 35 tonnes of CO2 during the course of Expo 2020 Dubai.
Additionally, the "evapotranspiration" of these plants will reduce temperatures by 3-5º as well. Evapotranspiration refers to the loss of soil water by evaporation and by transpiration from the leaves growing on it. The process is known to cool down the plants, with the water they lose helping to cool the air.
Besix said its pavilion also incorporates "a pedagogical approach" to eco-focused lifestyles, and as such, will inform visitors of smart technologies that can help optimise energy consumption, and cut CO2 emissions and waste production. 
'SNAPPING UP VISITORS'
Shaped as a green ark, the structure will aim to highlight Belgium's industrial, technological, and scientific expertise, with its exhibition to use immersive and participative technology, as well as "prospective scenography", to showcase the goals of Smart and Green Belgium 2050.
Designed to "symbolise the union in Belgium between the federal state and the federated entities of the country", Besix said the pavilion will offer "the largest possible" shaded and ventilated outdoor area to visitors of the event.
A spiral vault has been designed for the Belgium Pavilion and, spanning the pavilion's surface, this vault will "literally [snap] up visitors". The vault spirals 180º, and has an agora underneath that spans both sides of the pavilion and is designed to "accentuate the effect of an inverted island".
Two pillars hold up the arch of the pavilion, helping to minimise its spatial footprint and "ensure the fluid reception and mobility" of the 20,000 visitors expected daily on site.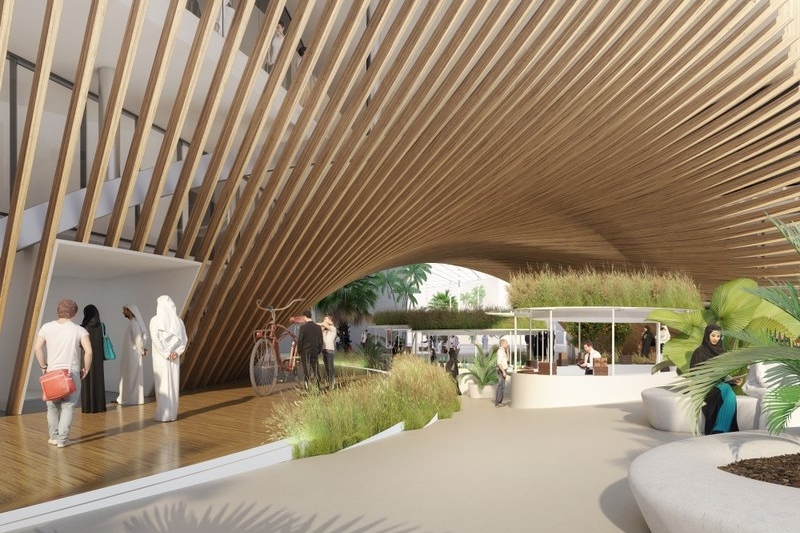 PAVILION CONSTRUCTION
Chief executive officer of Besix, Rik Vandenberghe, said the Expo 2020 Dubai pavilion's construction is an "at home" activity for the company, which has been in the Emirates for at least 50 years.
"Our drive for excellence will be clearly put into practice in this project to promote Belgium [and] its regions, communities, and enterprises," he continued.
"Moreover, our expertise in innovation and in the construction of smart buildings will be instrumental to make the pavilion the flagship of our purpose to excel in creating sustainable solutions for a better world."