Dubai-based architect Shaun Killa discusses launching award-winning practice and current expansion plans
Shaun Killa is no stranger to the Middle East's design and construction communities. His eponymous enterprise, Killa Design, formed in January 2015, is the Dubai-based architectural firm behind some of the city's most iconic buildings, such as the Museum of the Future and the twin 77-storey Address Jumeirah Gate.
The company delivers architecture, project management, interior design, engineering, and masterplanning expertise to high-profile clients around the Middle East – but "changing the way people think about architecture" through innovative, sustainable design is what Killa told Construction Week he is striving for.
People were looking for something special.
His two-decade journey in the GCC started when he moved to the UAE in 1998 to work with Atkins on the Burj Al Arab, designed by renowned British architect Tom Wright.
Killa spent 16 years at Atkins in different roles, including director of architecture, and describes the experience as "a great time". His expertise grew as the business continued to win and deliver more projects across the region. The schemes completed during his time with Atkins included the Dubai Opera House; Bahrain World Trade Centre; the Creek Harbour masterplan; and several skyscrapers near Sheikh Zayed Road, including 21st Century Tower, Chelsea Tower, and the Address Boulevard.
After more than a decade with Atkins, Killa thought it would be "interesting" to start his own practice. "I had a lot of people talking to me, [and] saying they felt that if there was a time to open my own company, this was it," he said. "People were looking for something special – a more hands-on design and delivery system where [clients] have a much closer relationship with you in terms of taking special projects through."

At bigger design companies, this hands-on approach can often be "challenging" to guarantee because the work may be passed down to multiple teams and the client may not "get the same value", Killa  added.
This belief, coupled with the excitement of starting something from scratch, saw Killa create his own company with former Atkins associate Allel Hadri as managing director. It didn't take long for work to come flooding in.
"Just before the set up [of Killa Design], I was invited to submit [an entry] for the Museum of the Future, and about 20 different consultants had [already] done so. But not having many resources, apart from myself and a few other people, made it challenging. However, we submitted two options – one that was between Emirates Towers and Dubai International Financial Centre, and the one that is now becoming the Museum of the Future."
Approximately four weeks later, Emaar and Eagle Hills spoke to Killa about designing Address Jumeirah Gate. "We literally had about two weeks to [deliver], and soon after that, we learnt that we had won the Museum of the Future – and, a few weeks after that, we heard that we had won the Address Jumeirah Gate."
Due to the volume of work, Killa had to quickly begin another project: building a studio staffed with like-minded people who were experts in designing buildings using the building information modelling software Revit.
Four years later, he now employs 62 people. The business is staffed by a mix of architects and a few engineers who pick up one in five of its projects. Over the next five years, Killa plans to open two new offices and is considering Australia, China, the UK, and Singapore as possible markets in which to expand the firm's international footprint. London, Singapore, Shanghai and Sydney are the cities in contention, and the plan would be to hire 10-15 people for each office.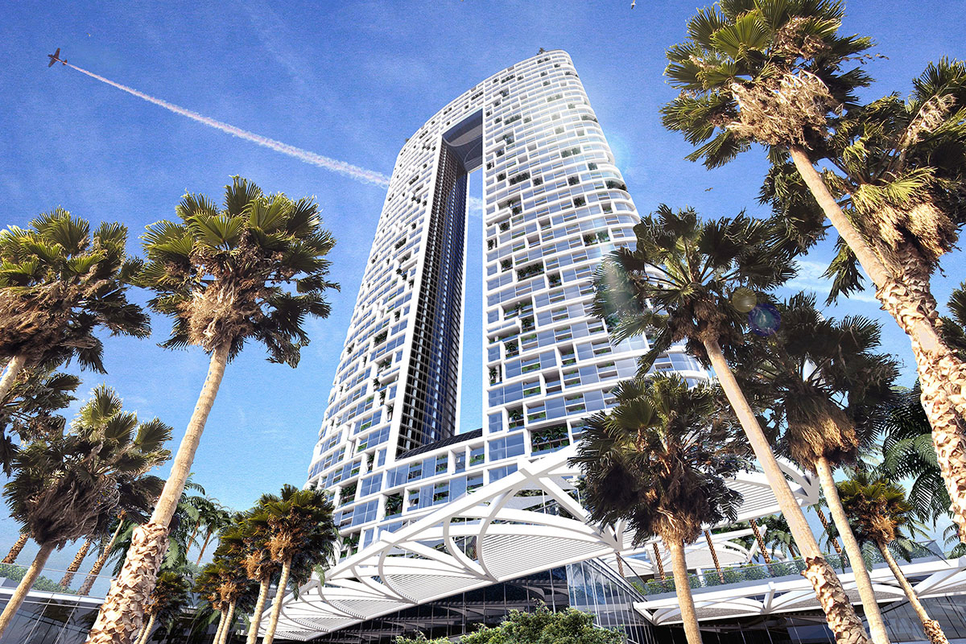 "We have dipped a toe in the Chinese market, and we have already had enquires to come over there to start talking to people about cultural buildings, as well as some high-rise buildings. So I think there will be some efforts in Shanghai," he said.
Killa does not want to see the design consultancy become so big that it can no longer deliver its hands-on approach. He is wary of growing too big in a short span, and instead wants the business to remain agile after expansion, he explained.
"There have been offices that have grown tremendously around the world, but the problem is that they are not necessarily designing work that is significant – it is good work, top draw, but it is not changing the way people think about architecture.
"There have been many firms with fewer than 100 people whose work has been truly significant. This is what we want to do. We are at 62 people now, and we may reach 100, but that is where we will keep it, because if it gets bigger than that, the scales start to change and you start to lose touch on certain projects. It is all about the detail."
If there was a time to open my own company, this was it.
Nevertheless, Killa Design will need more manpower for both its measured geographic expansion and to deliver its current project pipeline. Killa is eying the Saudi market as well, with the business looking at "specific projects and masterplans" for gigaprojects, such as the $500bn (SAR1.9tn) Neom. Killa supports the "great ideas" of Saudi Arabia's Crown Prince HRH Mohammed bin Salman bin Abdulaziz, and wants to "engage" with the kingdom on its drive for modernisation.
Members of the Killa Design team have already travelled to Saudi Arabia this year to hold high-level talks on specific projects and masterplans. However, due to the sensitive nature of these schemes, Killa says he cannot share more information about the firm's involvement in these projects at this stage.
But he can freely discuss the super high-rise 111st SZR Tower in Dubai. The 470m skyscraper will be a Leed Platinum-certified building that "defies wind". Rather than using a mass-tuned damper to protect its structural integrity, the building has an external structural diagrid. This means the tower can be built with 23% less concrete and steel than previously thought, reducing the total cost of the project.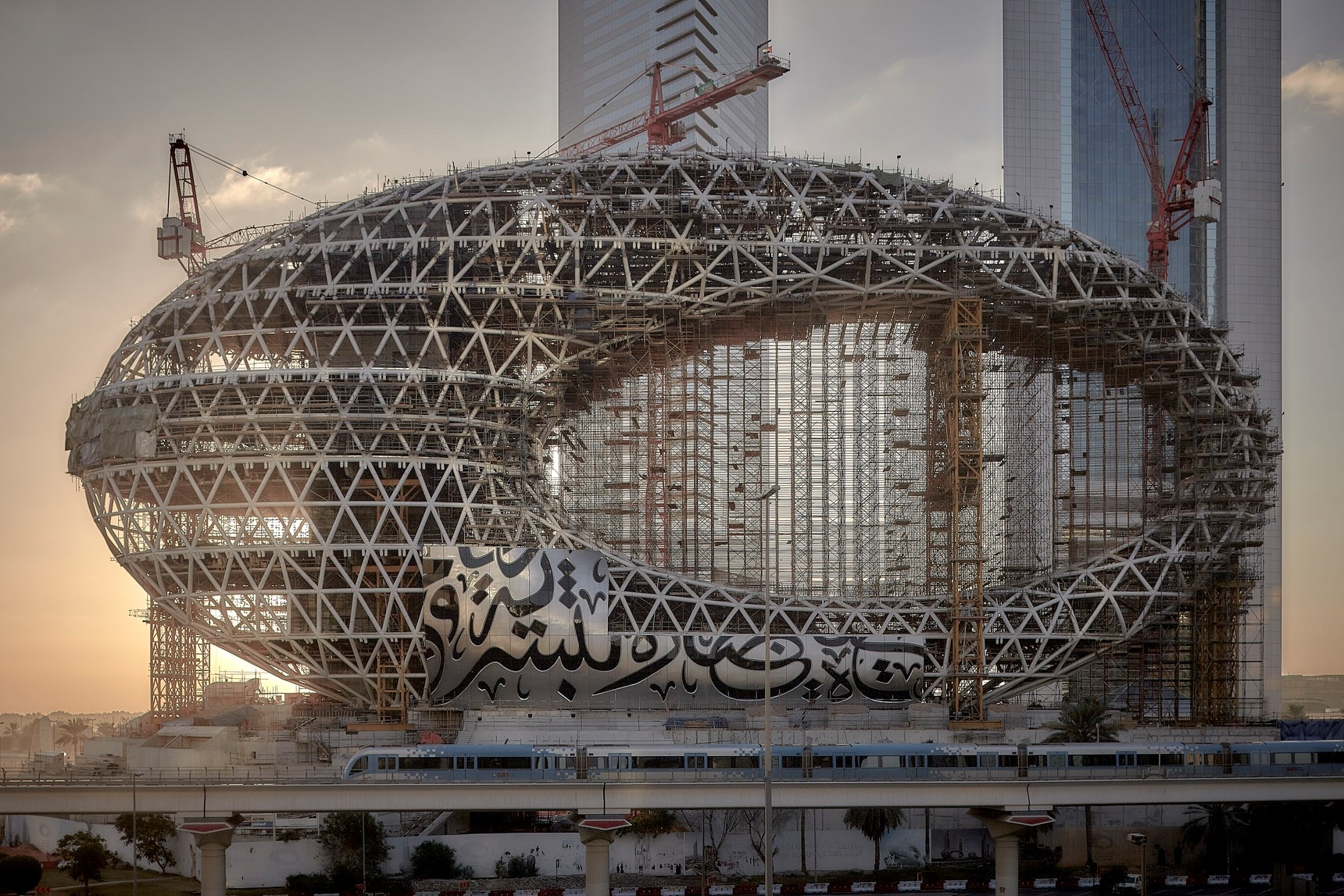 Killa was brought in to amend the previous architect's design, which he said was "very low" on efficiency. Work done on the project by Killa Design has led to a solar gain reduction of 34% and a halving of the tower's water and energy consumption. With more than 5,000 solar panels and wind energy generation, the building will get 10% of its power from renewables. "At the moment, we are going through the building permit process, but I hope to conclude that soon and get into enabling works," Killa added.
Killa Design is also working with Dubai Holding on the new Marsa Al Arab Hotel, a key feature of the two-island megaproject near the Burj Al Arab in Jumeriah. This is "a significant project that we are very excited about", said Killa.
Over in Abu Dhabi, there is a 19km² masterplan for a multi-model, mixed-use sustainability city that Killa said will "serve a growing industrial zone" to "bind the Abu Dhabi emirate together".
Killa Design is "fortunate to have done some very large projects" since its formation four years ago, Killa concluded. While he admited that this year and the next will be challenging in light of persistent payment delays, his passion for design will continue to open up opportunities as the local design office broadens its reach.