Apartment building in Iran features angular facade
An apartment building that contains two apartments in Yazd, Iran features an angular form inspired by the vernacular architecture of rural cottages. 
Designed by Tehran-based AWE Office, the design aimed to enhance its humble surroundings with a defined architectural identity.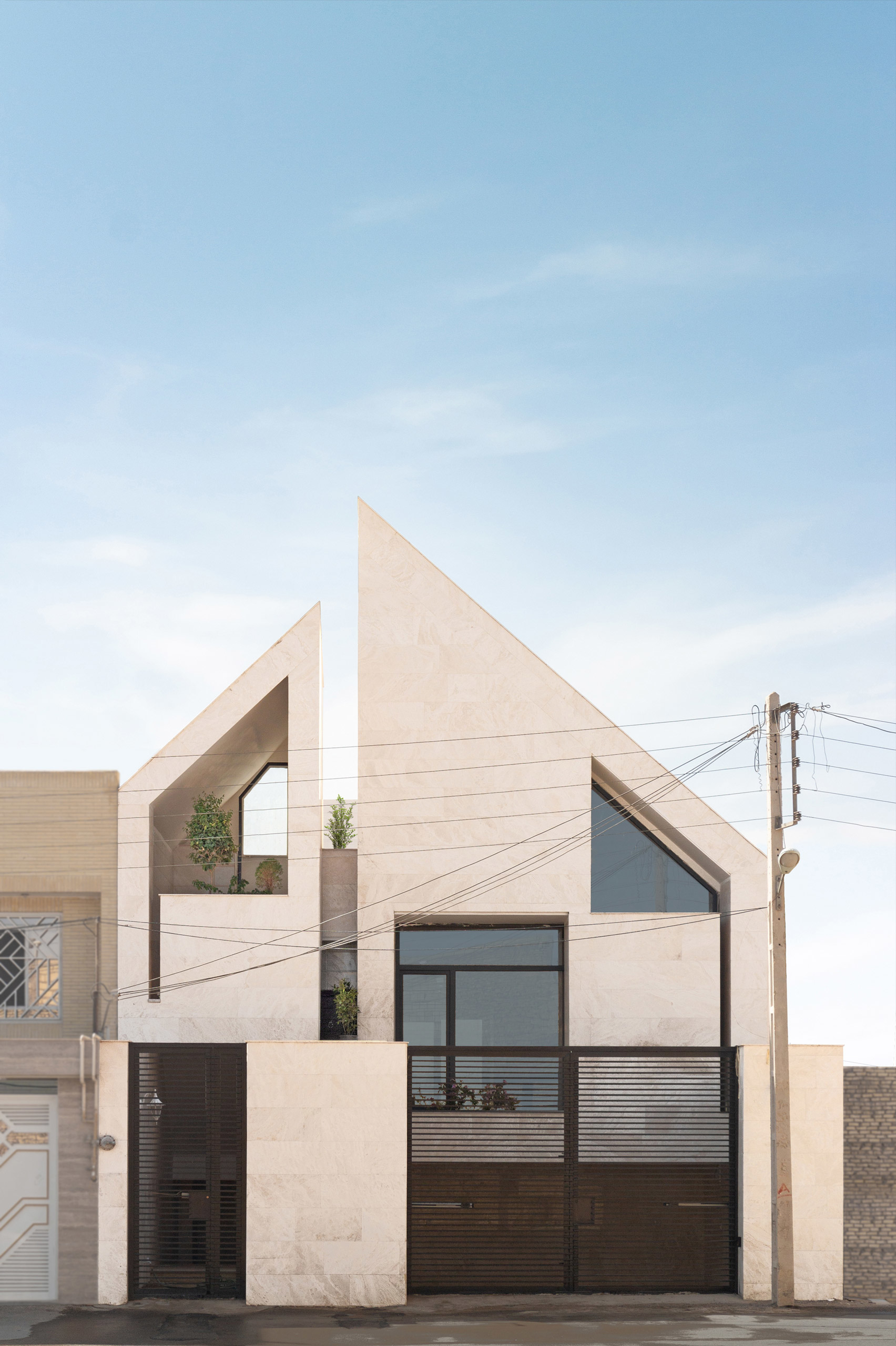 The two apartments are arranged over two floors, which look out towards the nearby wheat field that inspired the architects to evoke the traditional rural cottages once found in the area. 
"The rustic background of the site has been specified by the instantly recognisable hipped roof," said the architects, "in contrast to almost all of the other nearby buildings which have stuck in their dense blocks."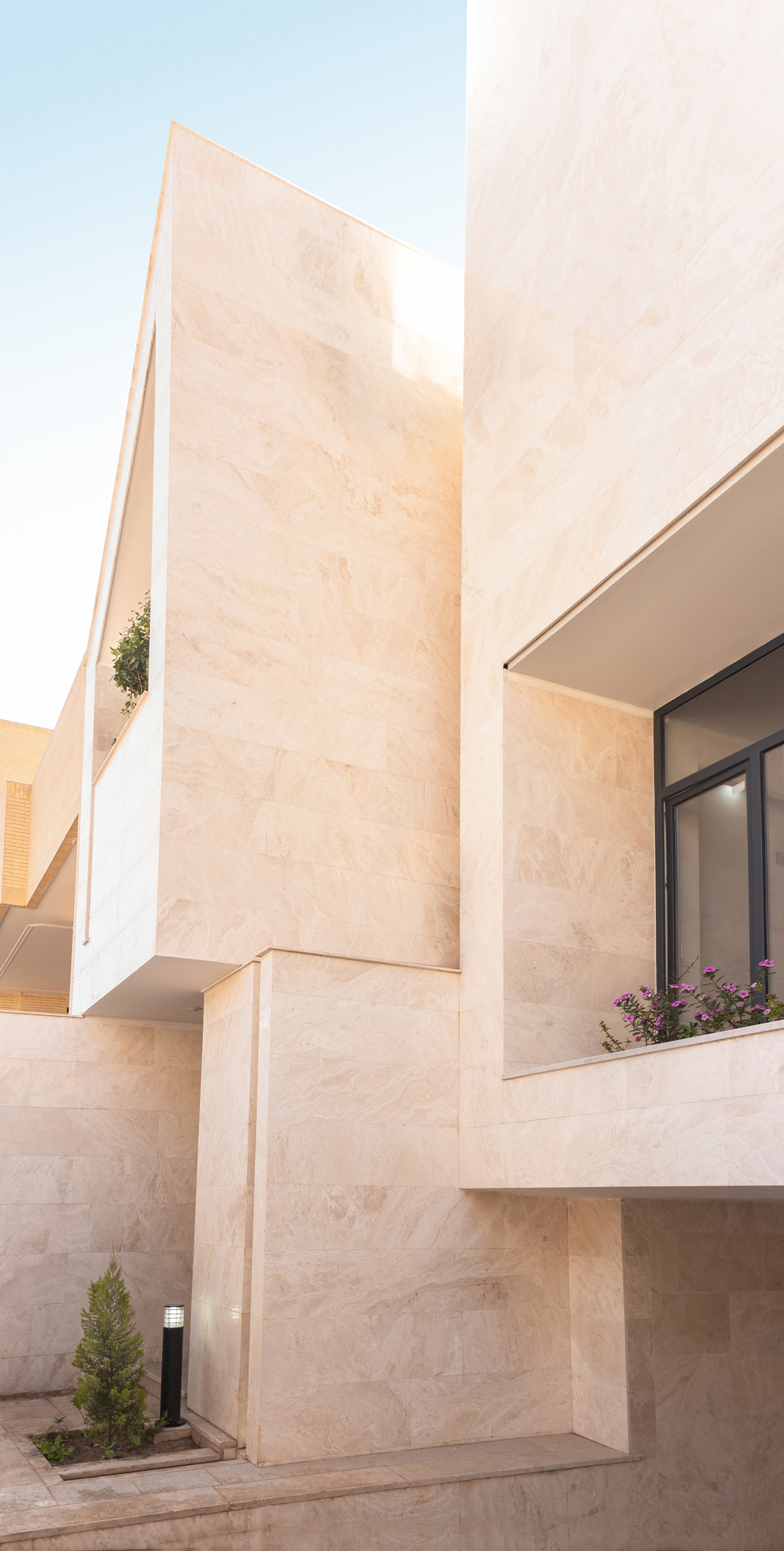 The project consists of a series of geometric volumes that express the arrangement of its internal and external spaces. On the upper level, the mass is split by a crack that separates the living areas from the stairwell. 
Additionally, the facade's singular aesthetic is interrupted by windows and voids that bring in natural light and air circulation into the building. Each section of the facade is also staggered, further articulating the composition of the various rooms.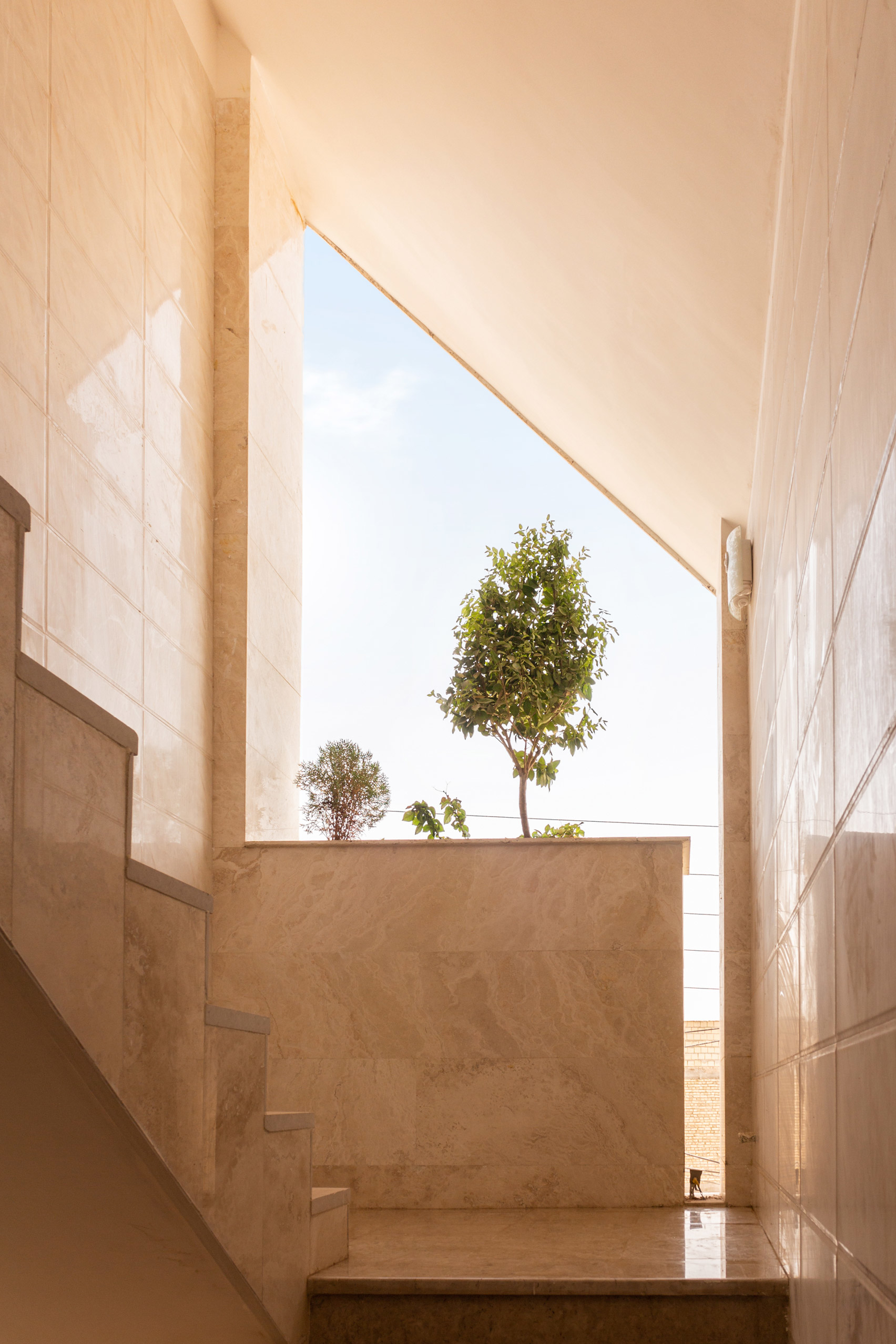 While the ground floor houses a two-car parking area set back from the street, the first floor features a double-height living space with a sloped ceiling clad in warm timber. 
The building's structure consists of reinforced concrete and steel, which is clad in stone panels with a light hue that helps prevent unwanted solar absorption.