UC21 Architects designs Tehran building with a 'ventilated green facade'
UC21 Architects, a Tehran and Rome-based practice head by Amin Haghighat Gou, has completed a residential building in the 14th district of Tehran with a "ventilated green facade". 
Located in an eastern area of Iran's capital that follows traditional culture, the architects opted to use local materials for the construction to ensure the building suited its surrounding environment. Consisting mostly of brick, as well as black steel and granite, the 'Green Building' is also oriented to make the most of natural light and air ventilation.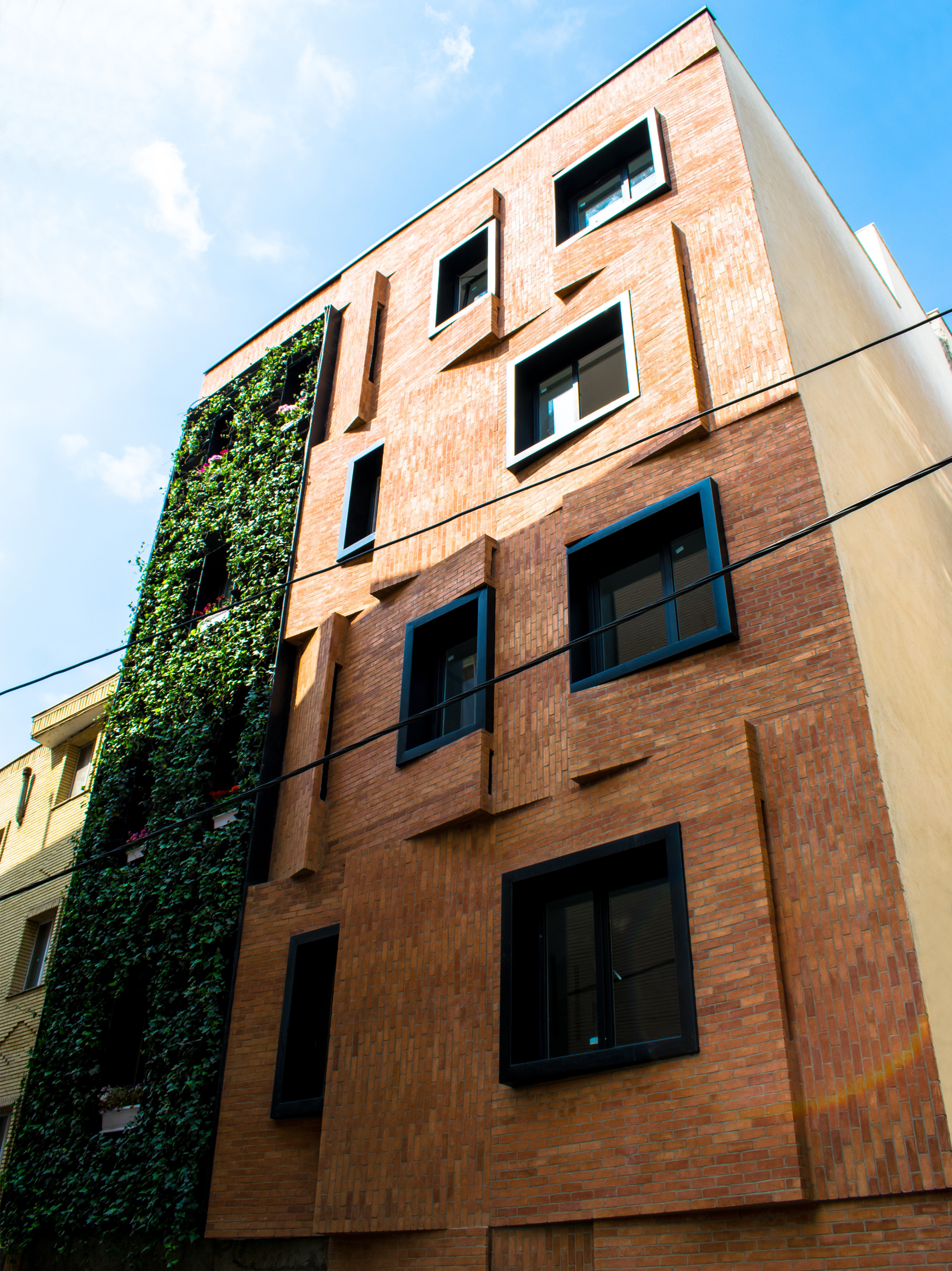 "We had to organise the floor plans of the apartments in order to [make] the most of natural light, since we only have the eastern facade exposed to the sun," said Gou. "We gave greater importance to the living room and the kitchen, [which we placed on] the right side facade that is perpendicular to the street."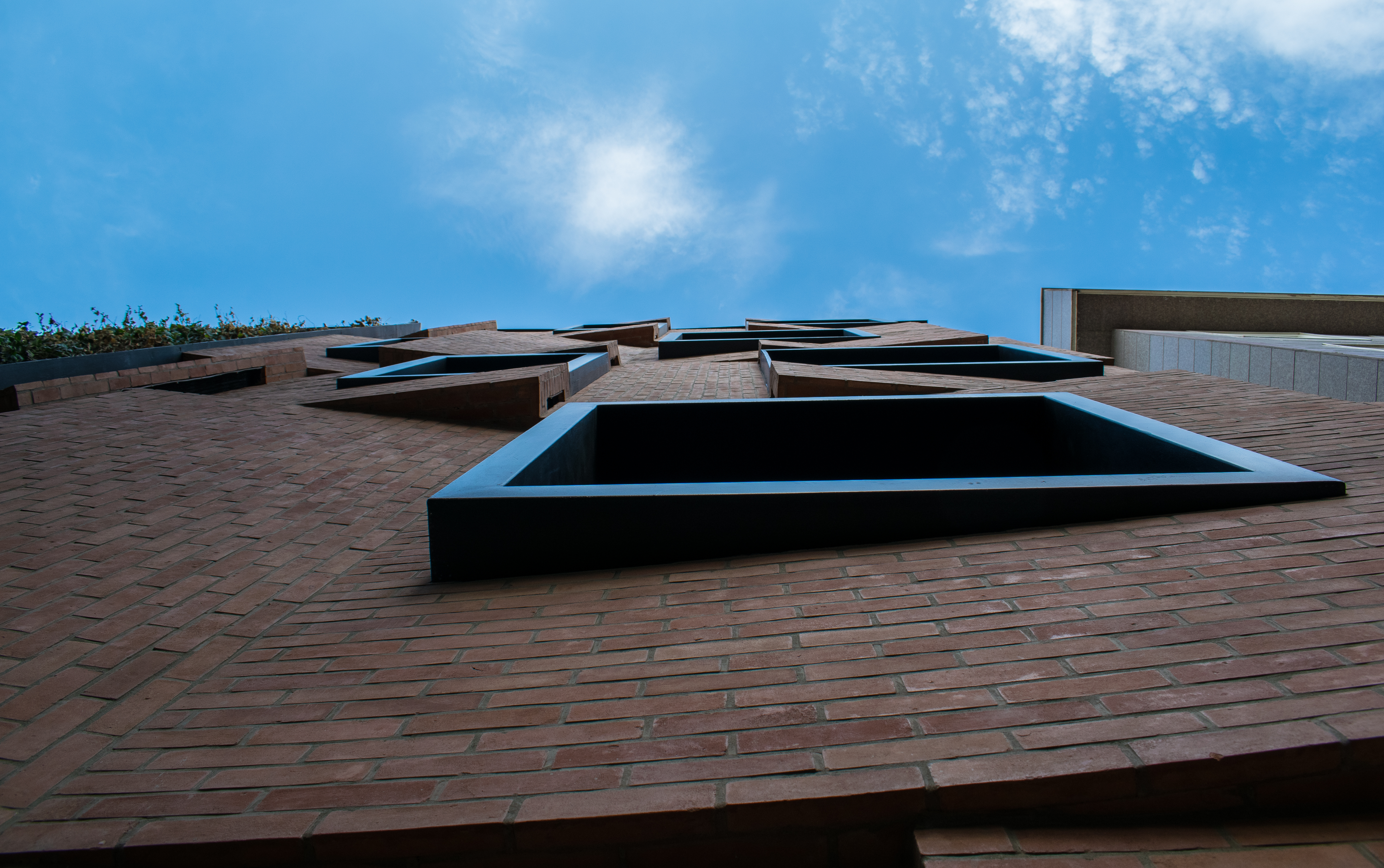 The building's most notable feature is its facade, which features an asymmetric geometry with rotated subdivisions that operate as wind catchers, as well as a vertical garden that helps protect the building from noise pollution and temperature changes.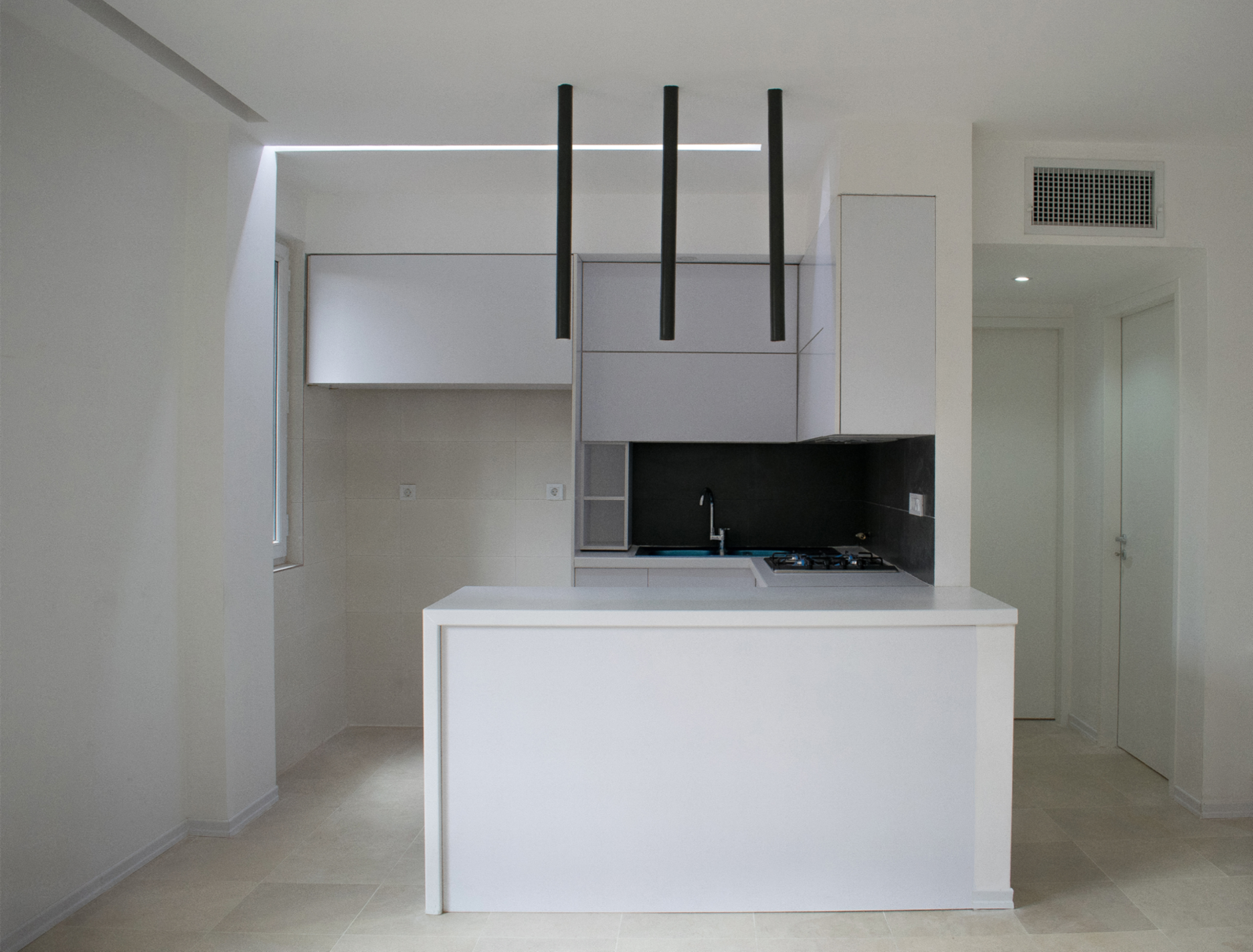 "After analysing the ventilation, the solar irradiation and the rainfall of the project site, it emerged that there is a moderate and continuous ventilation from the south, caused by a large plant nursery that is present at the south of the street and this make a continuous air corridor," said Gou.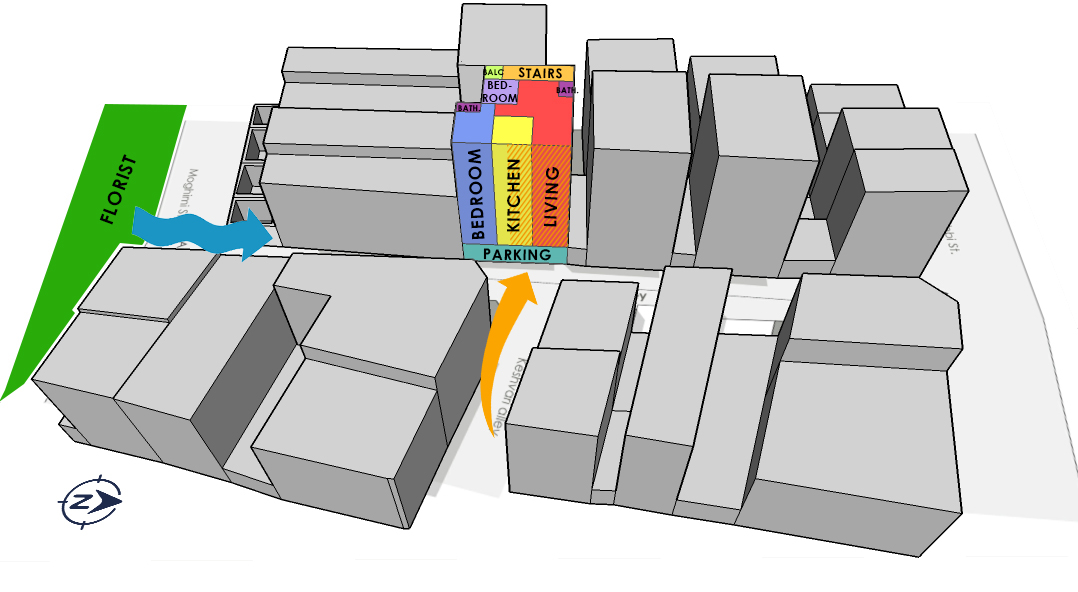 The building's vertical garden consists of 1,100 ivy plants bought from the nearby nursery. The architects also installed an automatic irrigation system that helps control the humidity of the ivy soil. According to Gou, this helps the building breathe. 
"The [facade's] rectangles are covered by ghazzaghi bricks alternating the horizontal and vertical position that helped to make this geometric play on the façade more visible and to match the surrounding buildings in order not to ruin the urban harmony of the area," said Gou.