Foster + Partner's Dubai exhibition showcases sustainable and human-centric architecture
Foster + Partners has launched its first architecture exhibition in Dubai, showcasing the firm's various projects that highlight sustainable design solutions and a human-centric approach. 
Created in association with Dubai Design District, 'The Art of Sustainable Architecture' exhibition features large-scale models, photographs, drawings, and film that illustrate the depth of research and analysis that goes into designing complex buildings responding to context, users, and culture.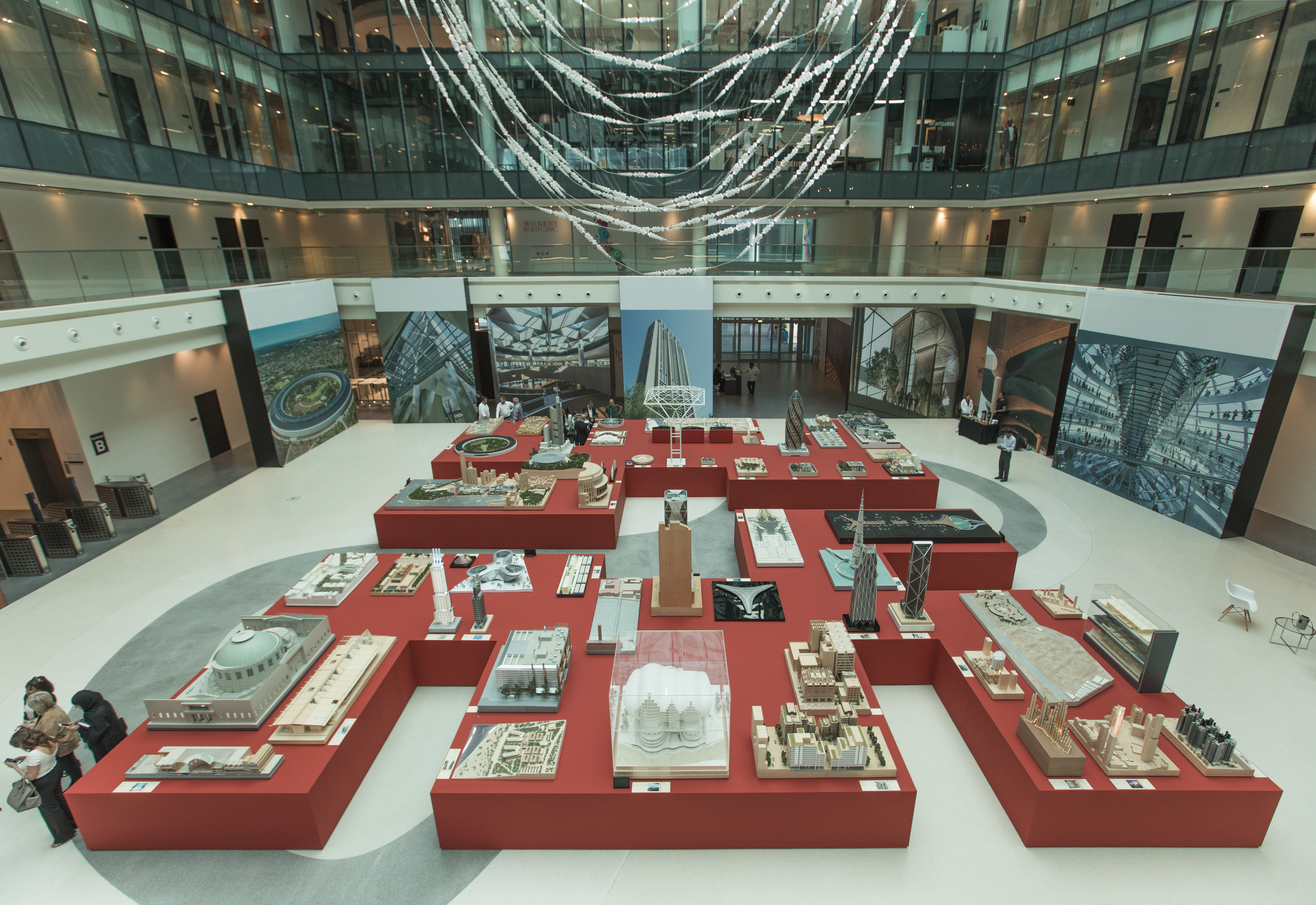 The firm's interdisciplinary approach is highlighted throughout the exhibition, revealing a wide overview of projects from across the world, including the Middle East, while also challenging its audience to ask pertinent questions about the future of the built environment.  
The practice's approach is sensitive to location and the culture that has shaped it, often combining the latest advances in building technology with lessons drawn from traditional techniques. To make new advances in sustainable design Foster + Partners has several in-house specialist teams from a range of disciplines, from urban design to complex geometrical analysis, who work alongside the architects to develop fully integrated design solutions.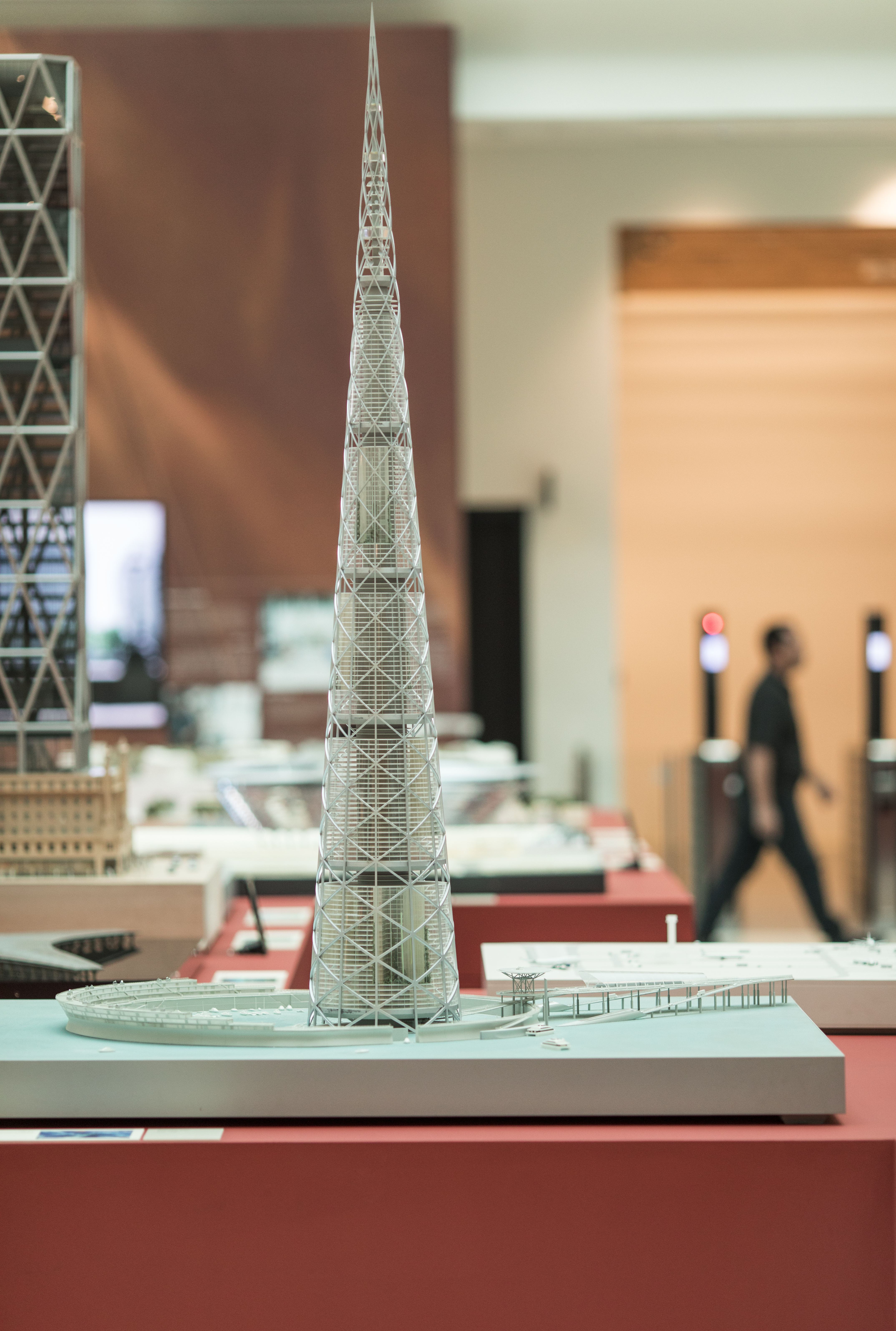 Sustainability has been an on-going theme across the practice's work for more than five decades, with the firm pioneering a number of holistic approaches to issues such as energy, water, waste, and transport. 
Some of such projects include the Masdar City master plan in Abu Dhabi, the Haramain High Speed rail in Saudi Arabia, two of the world's first ecological office towers - the Commerzbank in Frankfurt and the Swiss Re headquarters in London, the Apple store in Dubai Mall and the Index Tower, and most recently, Bloomberg's new European Headquarters in London, which is now the world's most sustainable office building.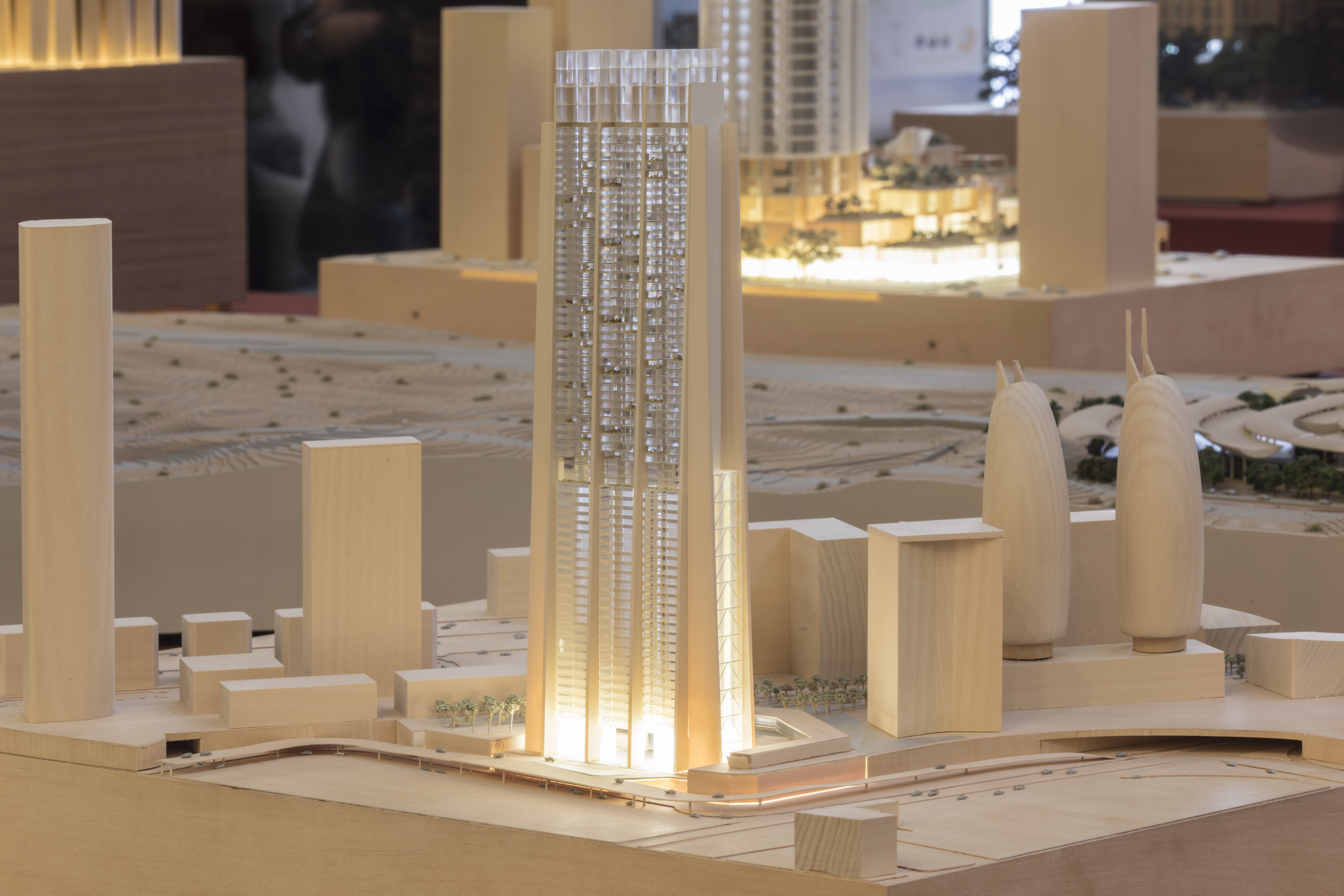 "Promoting sustainable dosing of our built environment is essential if we are to rise to the challenge of climate change," said Gerard Evenden, head of Studio at Foster + Partners. "The Middle East has shown remarkable vision in endorsing a green future and we are delighted to have the opportunity to host this exhibition in Dubai showcasing our sustainable approach to architecture and urbanism". 
Over the past fifty years, the practice has developed a bespoke Foster + Partners Responsibility Framework (FRF) that helps evaluate projects holistic manner, from urban master plans to private homes. Based on ten sustainability related themes – Wellbeing, Community Impact, Energy and Carbon, Mobility and Connectivity, Resources, Water, Land and Ecology, Social Equity, Planning for Change, and Feedback – the FRF goes beyond the environmental focus of commonly used sustainability assessment methods such as LEED, BREEAM and Green Star, by also including ideas of social justice and equity. The FRF therefore, views environmental, social and economic sustainability as complementary ideas that must be analysed together.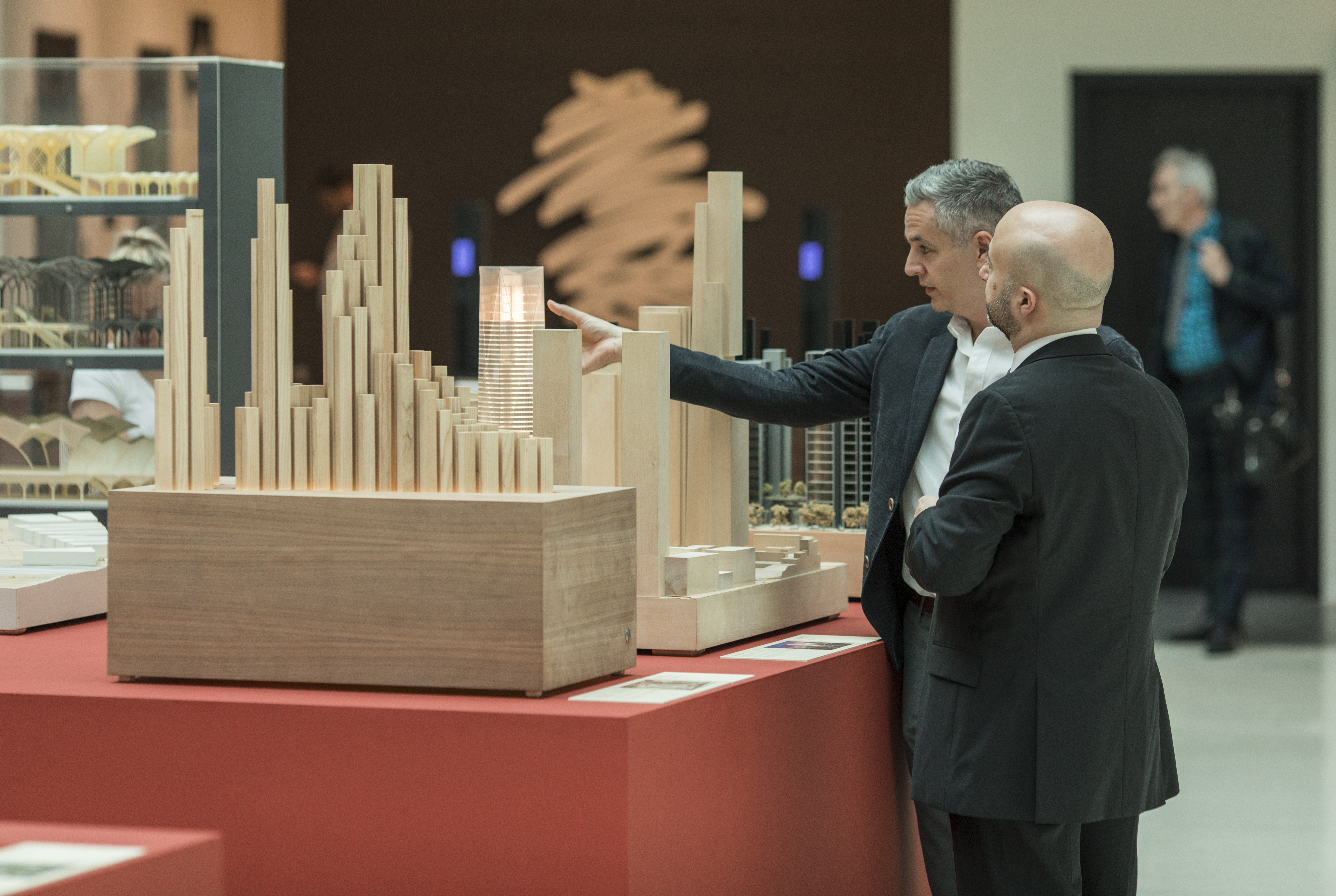 Social sustainability has also become a strong focus within the firm's approach to design, with projects aiming to heighten the human experience and "enjoyment of life".
"Yes, there is a challenge about energy, about sustainability, and saving the planet, but there is also the challenge for human beings and the enjoyment of life," Evenden told Middle East Architect. " As we go forward with design, there are a lot of challenges about human behaviour hence why we have staff in the office now who study human behaviour, because if you want to be a successful business in the future, you have to understand that." 
Foster + Partners officially opened its Dubai office in 2017 in the Dubai Design District, and currently has a large portfolio of projects under construction in the Middle East. 
The exhibition will be on display from 31 January to 28 February, in Building 6, d3.