Cambridge reveals Europe's first 'eco-mosque'
The Muslim community of Cambridge, UK, has been waiting over a decade for its first purpose-built worshipping quarters.
According to Tim Winter, founder of Europe's first eco-mosque, his 1,000-person capacity project will be 'worth the wait' by the time it opens to the public in spring this year.
British-Muslim Winter says the opening will be 'quite a milestone' for the local Muslim community. Having converted to Islam almost 40 years ago, Winter took the Arabic name Abdal Hakim Murad. His day job is lecturing in Islamic studies at Cambridge University, but his other passion is the mosque.
He told Arabian Business: "Cambridge has an extremely diverse population, thanks to the presence of the university, which is a global hub attracting students from around the world."
Winter also pointed out that Cambridge has educated many future leaders for Muslim countries, including the current UAE Ambassador to the UK, Sulaiman Al Mazroui.
"Cambridge is strategically important for the Muslim world community and clearly it's vital that there is a local religious infrastructure in place which gives Muslims a spiritual home during their studies," he said.
According to the latest census, Cambridge is home to around 8,000 Muslims, including students, locals and Syrian refugees. The British Muslim population overall grew by 60 percent to almost 2.8 million between the 2001 and 2011 censuses.
"The growing number of Muslims, together with high levels of religiosity, makes it essential to build mosques that are fairly large and capacious structures," he said.
Cambridge currently has five mosques, but none is purpose-built and all are too small. Just over a decade ago, Winter established the Cambridge Mosque Trust (CMT), a registered charity dedicated to raising funds to build a mosque that was fit for purpose.
The trust acquired a one-acre site for £4 million in Mill Road, an area of Cambridge with a significant Muslim population. The council granted planning permission and an international architectural competition was held to find the right design. A jury chose a blueprint by London architects Marks Barfield, the high profile firm behind the London Eye.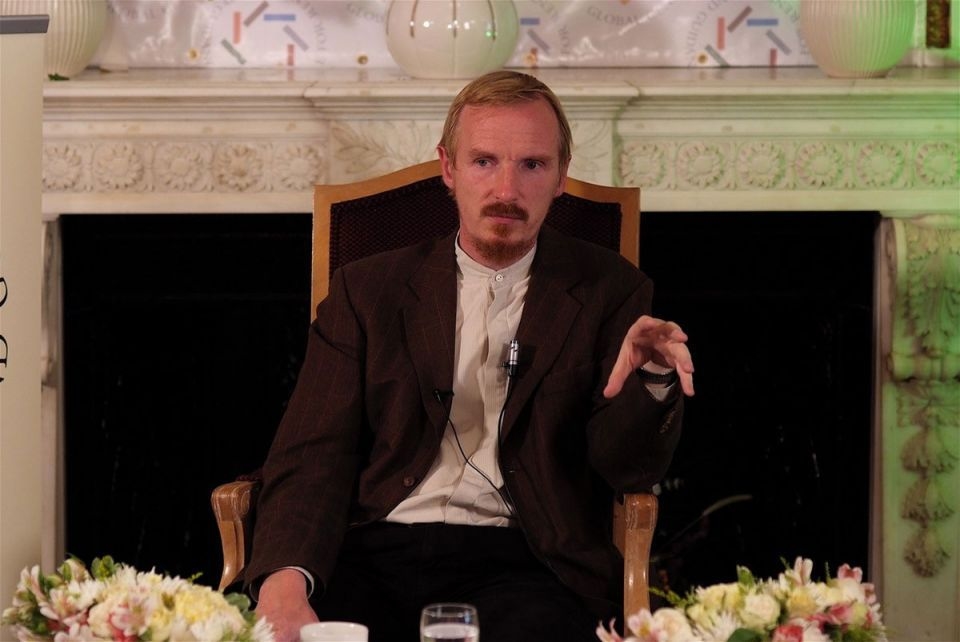 Green credentials
The new mosque is planned to be entirely reliant on green energy with an almost-zero carbon footprint. The mosque showcases a number of green technologies, including photovoltaic arrays which heat water, plus rainwater harvesting, air source heat pumps, passive ventilation, and grey water recycling.
"There are many Muslim-owned companies in the sustainability sector, and these have been wonderfully helpful," said Winter. "For instance, a British Muslim company donated and installed the entire solar array on the roof of our mosque."
According to Winter, the world's religions teach moderation in consumption and a reverence for the holiness of the natural world. Does the eco-mosque send a wider message to the Muslim world about the importance of sustainability? "Yes," said Winter. "Muslims are particularly aware of the ecological crisis."
The leading Muslim scholar of Indonesia, Huzaima Yanggo, recently directed a thousand green mosques to run on sustainable principles. The Moroccan government is encouraging mosques to use solar cells to reduce their carbon footprint. In the UK there are various green mosque schemes which provide advice on energy efficiency.
"Architects need to work with rather than against local climatic realities: no huge glass windows in tropical climes, for instance," he said. "Materials need to be locally and sustainably-sourced. All this is in keeping with Islamic teachings, and many mosque sermons are now insisting that this is one of the great spiritual and moral challenges facing us not only as believers, but as shared inhabitants of a planet where global warming will respect no national barriers."
Generous donations
The eco-mosque will not only be a place of prayer but also a space for teaching and welcoming people of all faiths. Its non-secular and non-political vision has helped the project – which is thought to be worth around 15 million – to secure very generous donations from around the world.
"We have supporters in every Gulf country who continue to support us and promise to continue to give even after the building is complete," Winter said. "We have received generous donations from the very wealthy Muslim community of Hong Kong. We have supporters in Brunei and in Malaysia. But our majority donors are in Turkey, including private companies and public agencies such as the Directorate of Religious Affairs."
The Cambridge Mosque Trust also holds regular online sales of Islamic Art, with pieces donated by leading artists around the world. The CMT also produces CDs and downloadable Islamic song and video products which are providing another useful revenue stream.
The founder said there has been 'intense interest' from so many stakeholders ahead of the official opening in spring. Some of these are the international donors and religious leaders, but there are local supporters, including municipal and university leaders, architectural experts, and scientists interested in the green technology.
"We want to give people a mosque experience that reflects the upwardly-mobile reality of Britain's Muslim community, inspired by the design values not only of traditional British and Islamic buildings, but also by the new Muslim confidence, which insists on quality and beauty as indispensable features of a house of God," said Winter.