Kamran Heirati Architects designs a villa in Iran that honours the 'Persian garden'
Located in Karaj, Iran, Villa Safadasht, designed by Kamran Heirati Architects and named after its area, seeks to honour the Persian garden – an essential element to Iranian architecture, said the architects.
"In a Persian garden, architecture sees the building and site as one unique entity," Kamran Heirati said, founder of his namesake practice. "This project also identifies itself as a passage or frame that emphasises the presence of the site, not only from the exterior, but as a stream that flows around and inside the building."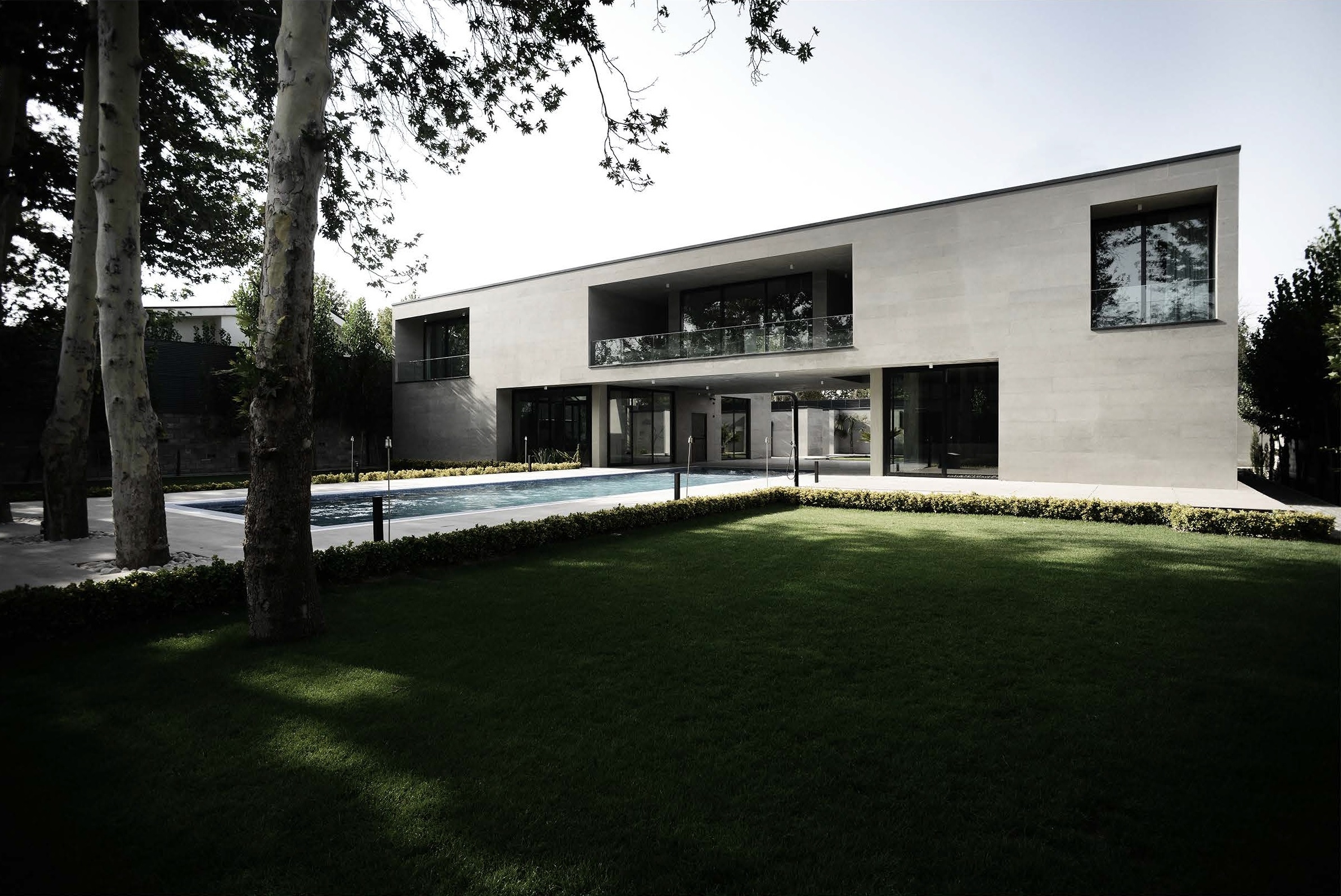 The axes of the building and site intersect at the centre, or heart, of the building, a space where the exploration of the building is designed to start and end. An elevated passageway spanning the swimming pool connects the two monolithic blocks that make up the villa.
Designed for a client who works in the food industry, the building is divided into two parts: an entertainment area with a Jacuzzi and an outdoor pool, and a more private space.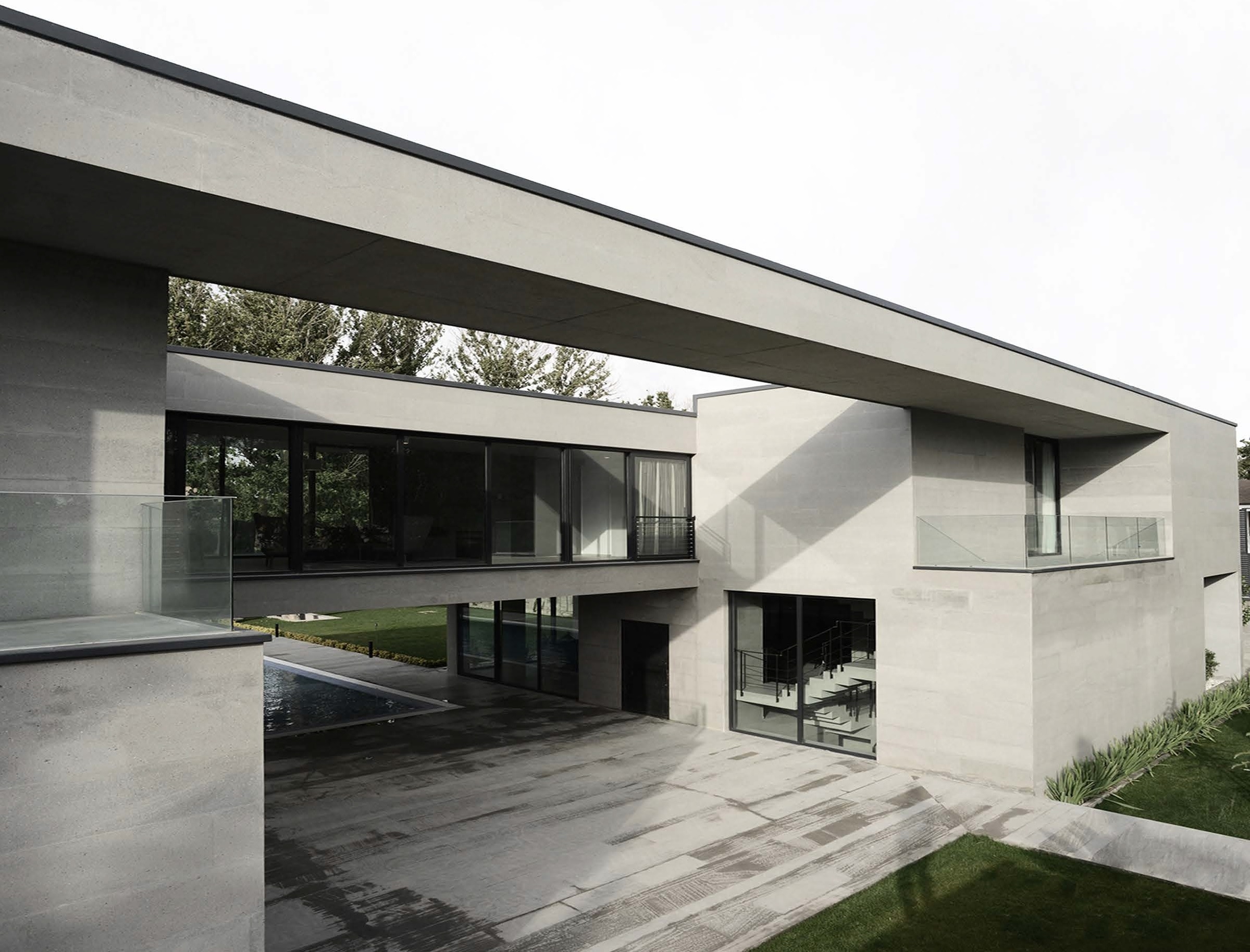 "As a passage, this building was meant to connect both sides of the site and define itself as a window frame for spectators," said Heirati. "It was meant to be a simple, solid and pure object without any unnecessary complexity in order to only emphasise the openings and the green landscape."
Unpolished grey Esparakhon – a local dolomite stone found in Iranian Azerbaijan – was used to clad the exterior and interior walls of the 1,100m2 house.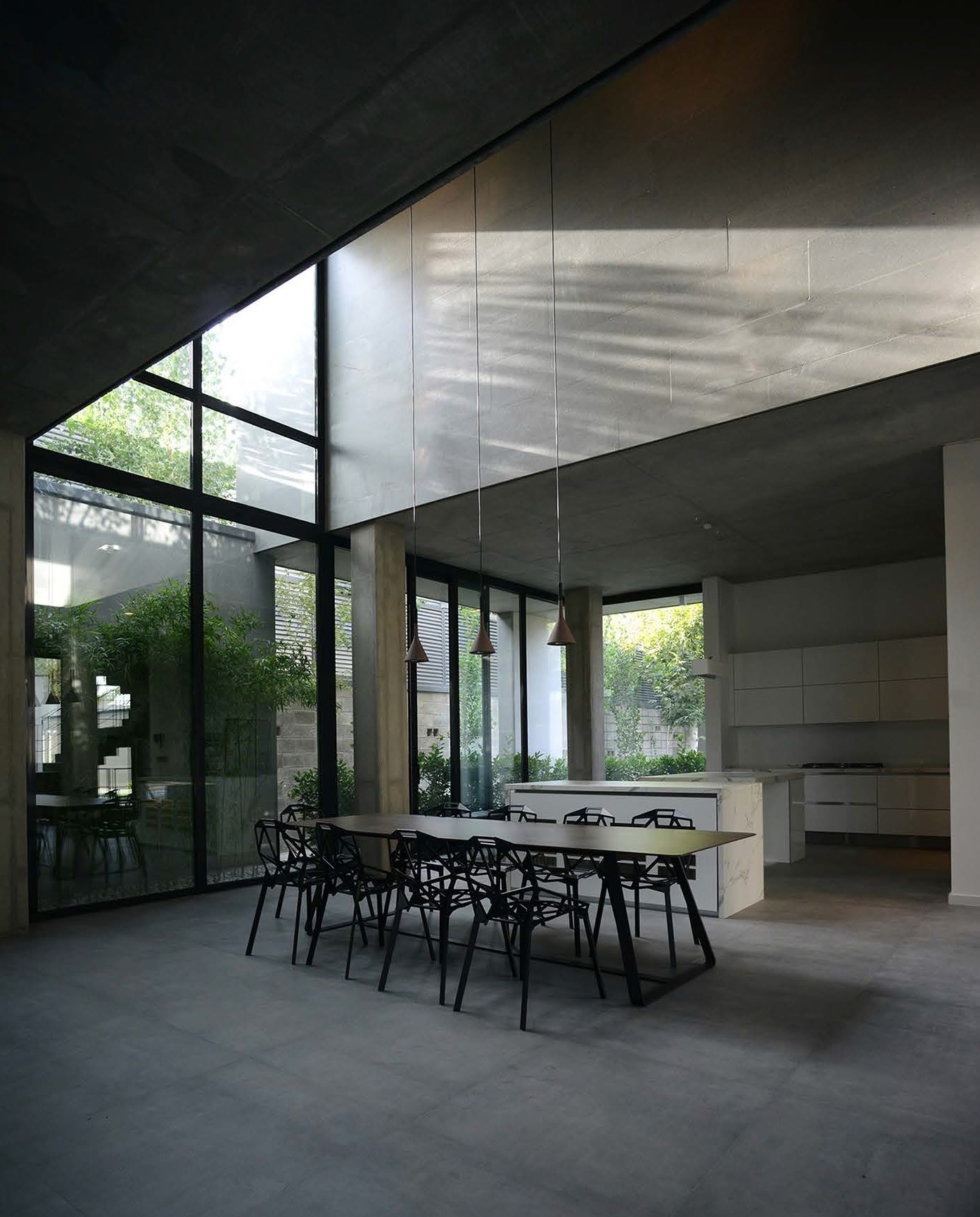 At the rear of the building, a thick horizontal concrete beam runs parallel to the passageway, forming an elongated void that opens the courtyard up to the sky. In line with traditional characteristics of traditional Iranian architecture, the studio sought to envision the building and garden as a connected unit.
Opening up the central part of the house, the private and public areas are separated to allow "the landscape and regional wind to pass though the building".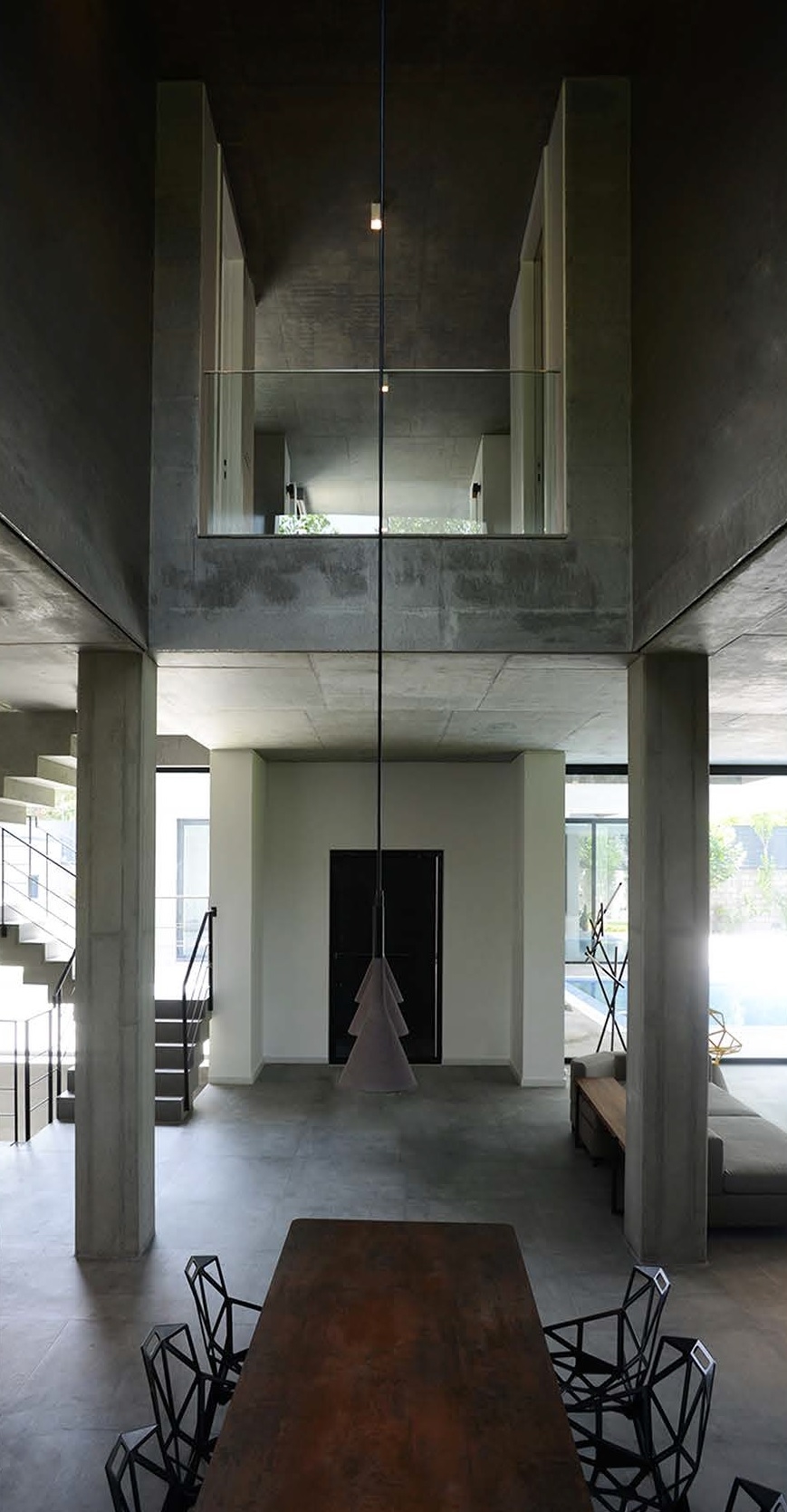 Columns are placed 15 metres apart on either side of the swimming pool, with the concrete floor slabs reinforced, ensuring that no additional supports block the view. At each end of the passageway, two concrete staircases connect the ground and first floor.
In one block, light floods the central living area, casting shadows of the wires used to support the stairs across the space.