A non-denominational space appears to slide off its site near Lebanon's ancient citadel of Byblos
Designed by Irish designer and architect Kieran Donnellan, the Sliding Chapel is a non-denominational space  located on the grounds of the ancient castle of Byblos, Lebanon.
Built by a group of participants from the international design festival, MEDS, which took place outside of Europe in 2018, the chapel was designed to appear as though it's sliding down the hill that it sits on, a visual affect achieved by giving its roof the same slanted angle as the site's slope.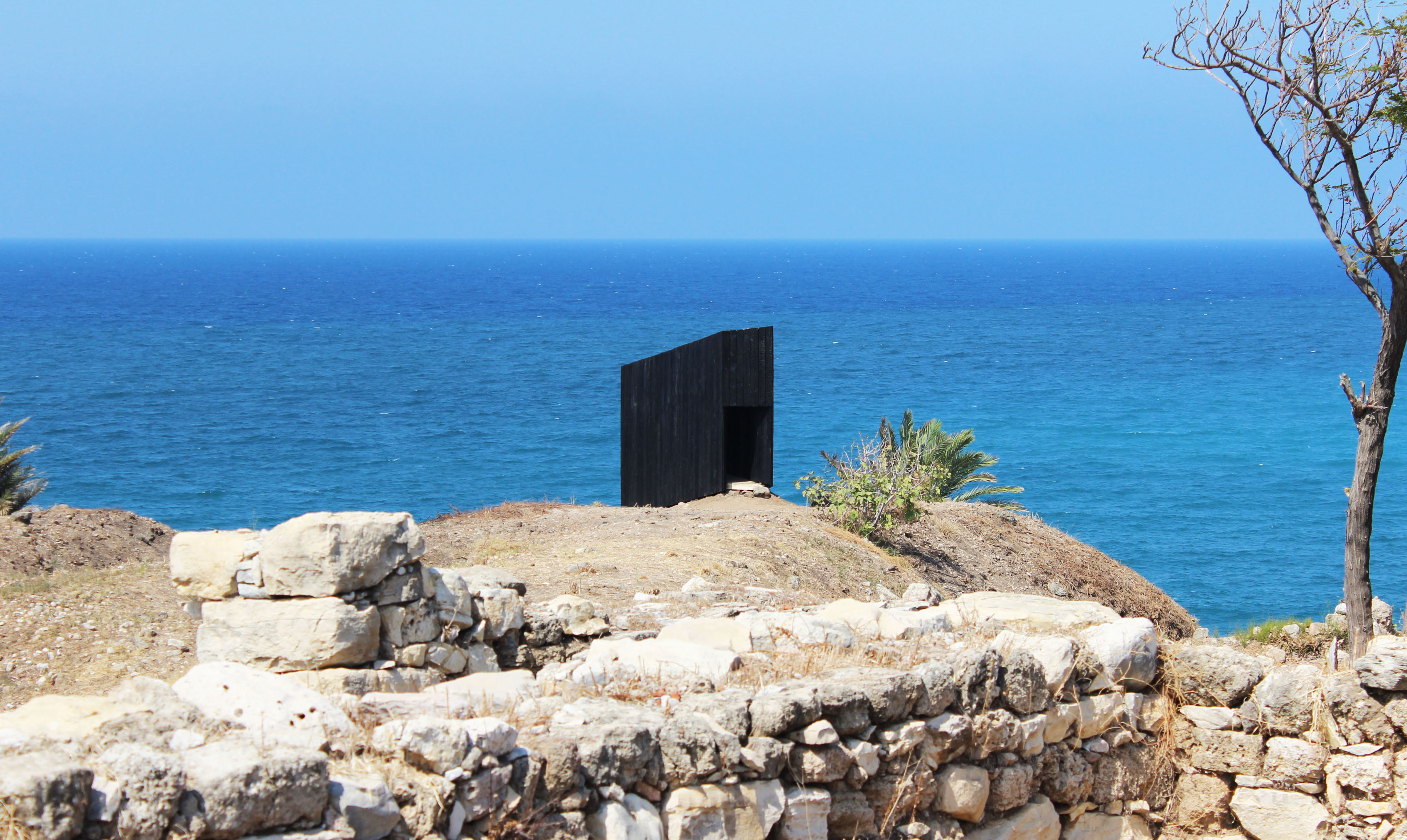 "The concept is multi-faceted," said Donnellan. "But the primary aspect is that it appears to be sliding. This gives it the eccentric quality of being both anchored and moving at the same time. This concept of potential movement and the associated energy informed the decision to char the exterior skin."
The simple form has an entrance on one side and a window on the other, while the floor acts as a datum against which the sloping roof contrasts. A seat on the floor invites visitors to relax while enjoying the sea view.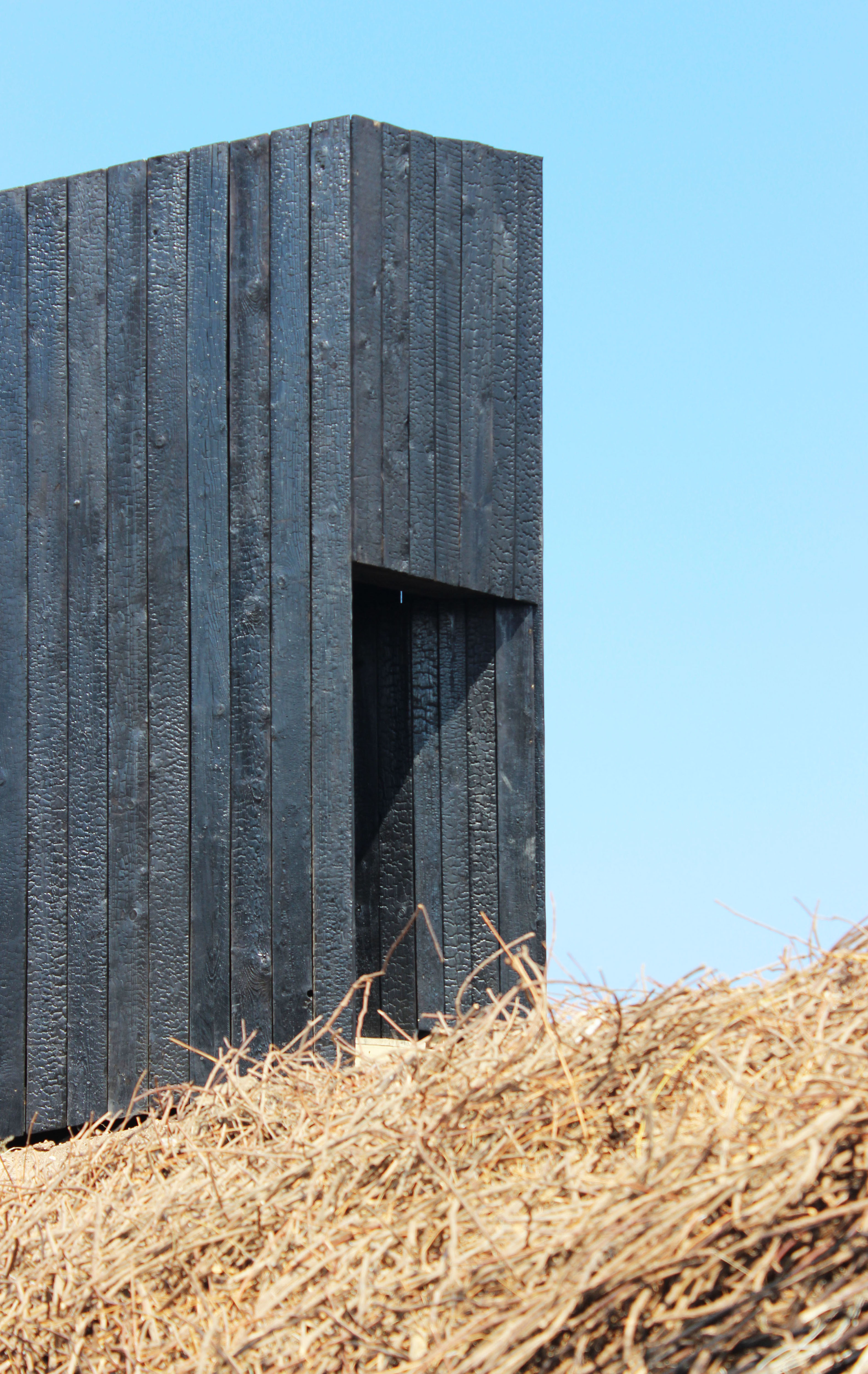 "The chapel's simplicity gives what is a very small object much greater strength, and a clear singular appearance," said Donnellan. "The reason for the tapering plan was to define an intimate entrance on one side and a generous view on the other. The concept of apparent movement and the associated energy informs the materiality of the heavily charred exterior skin."
In addition to its metal foundation, the chapel is made of wood recycled from shipping container boxes. Donnellan later charred the material using the traditional Shou Sugi Ban technique of tying three boards to a chimney and setting a fire at the base.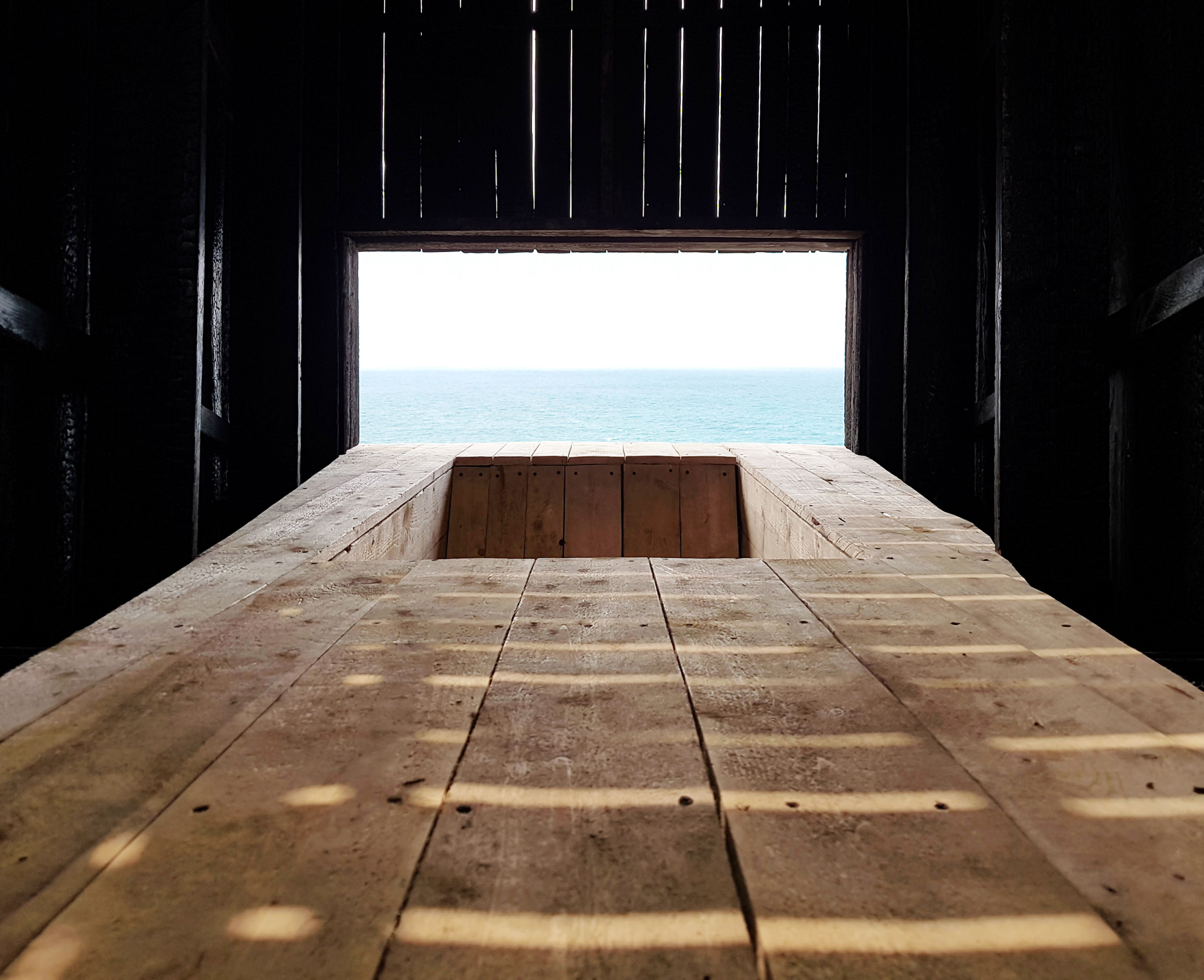 According to the architect, the chapel suits its environment due to its concept, form and materiality. The concept of sliding relates back to the terrain, he said, as some of the surrounding structures as well as the area on the chapel's cliff are currently facing their own downward slide. Further, its "rugged yet elegant" appearance complements the Roman structures nearby.
"It is a challenge to take a small space and do something very special with it," Donnellan added. "The chapel has activated an area of the citadel complex that visitors normally do not use. Visitors see the striking structure and walk towards it through the normally unused part of the site, exploring more of the ruins in the process. The organisation that manages the citadel are very pleased with it."