New images of Dubai's Museum of the Future reveal structural complexity
Architecture photographer Phil Handforth has released images of the Museum of the Future, which is currently under construction in Dubai.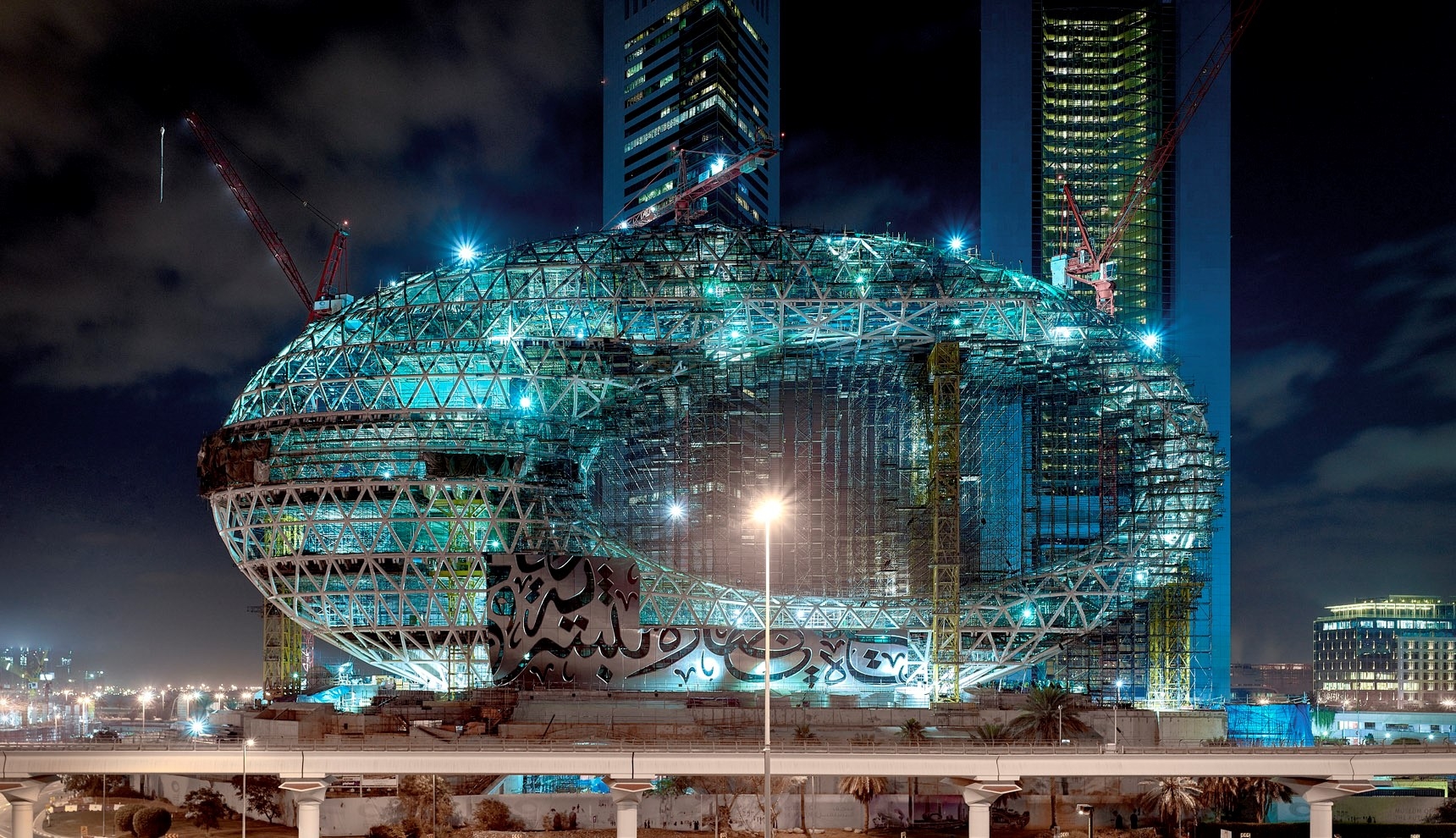 Designed by Dubai-based architecture practice Killa Design, the Museum of the Future was first announced in 2015. According to the images, the building's structure has been completed, with façade works already well under way.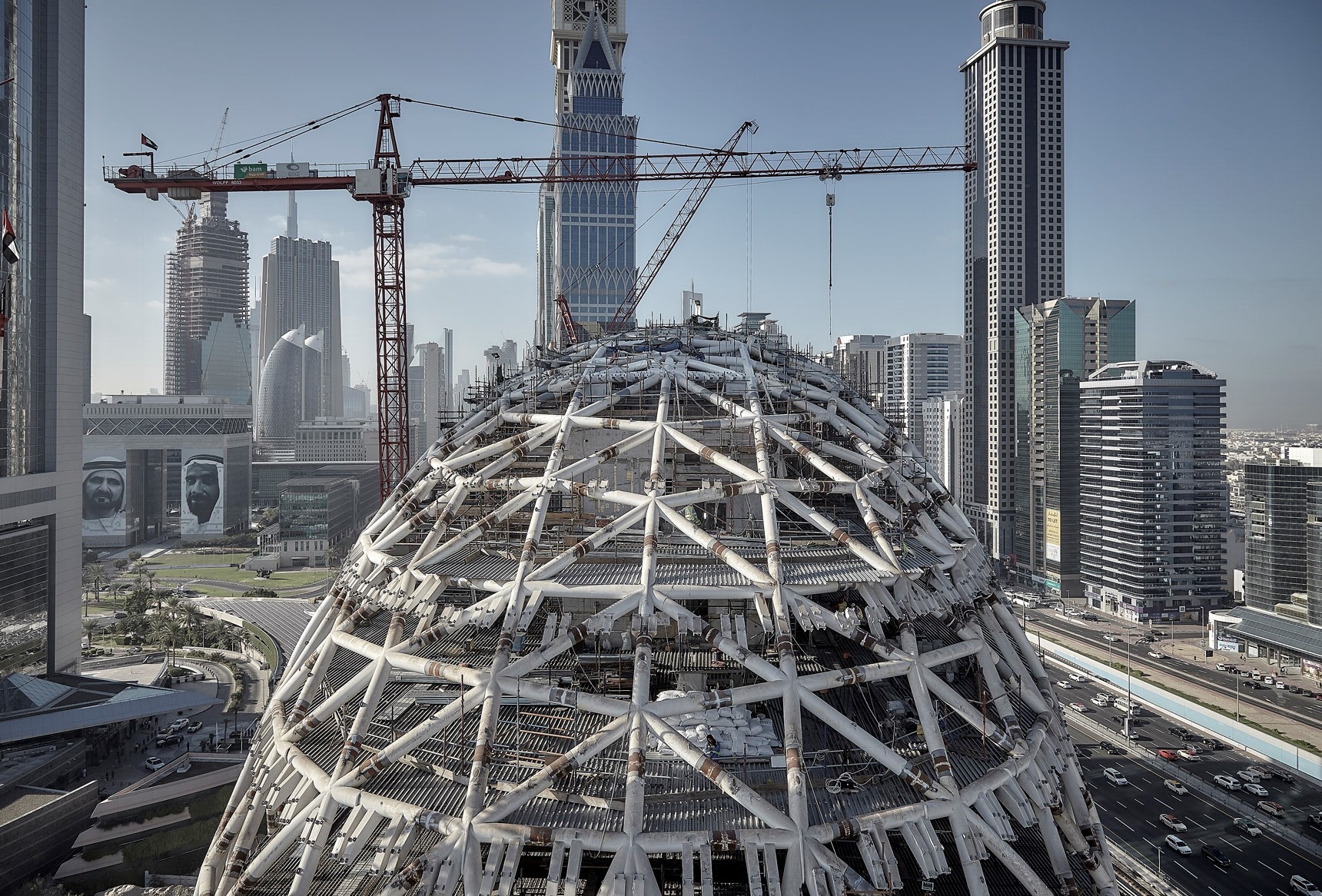 The 17,000m2 torus-shaped building is clad in stainless steel, featuring carvings of Arabic calligraphy, which double as windows. An elliptical void is set in the middle of the structure.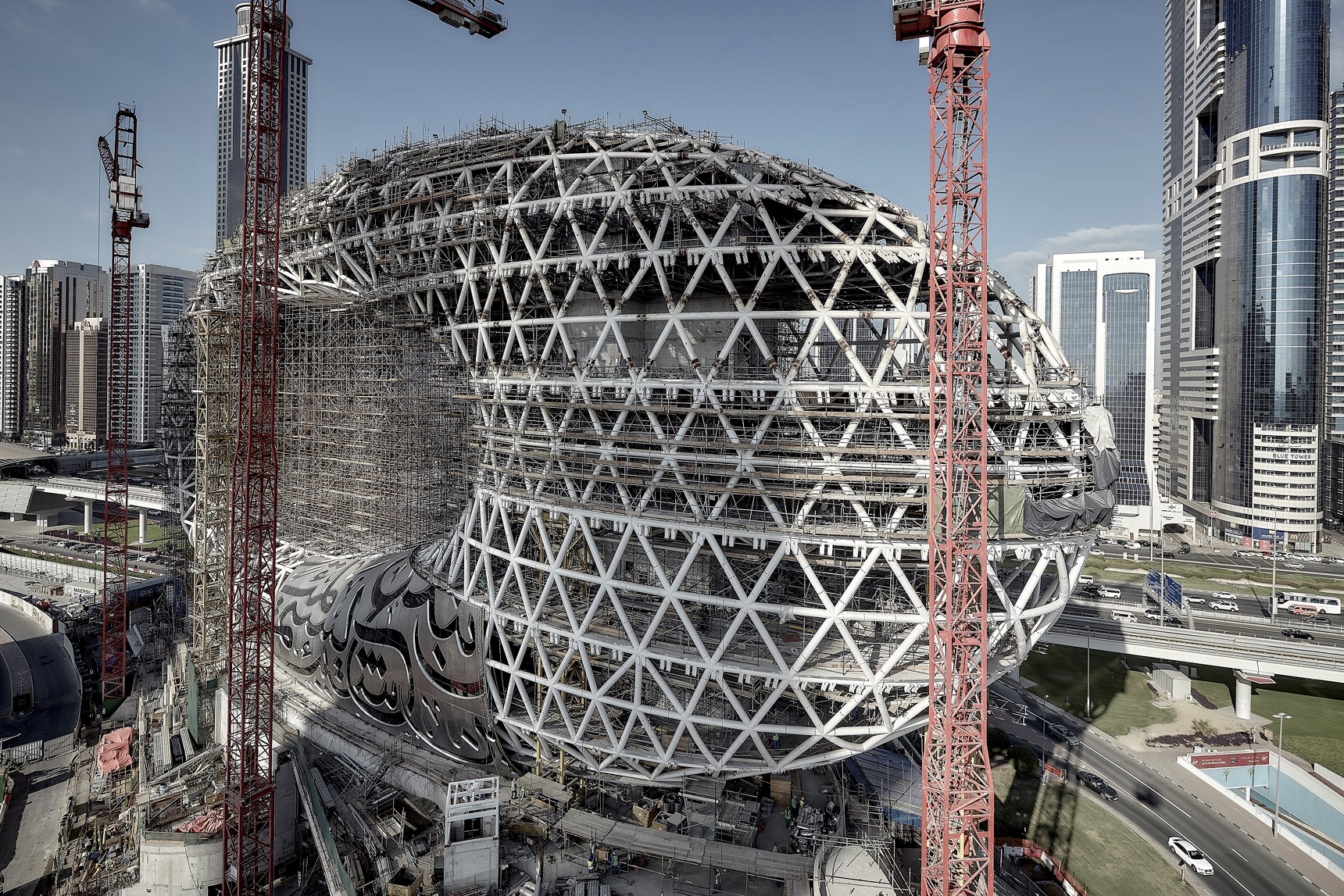 Having achieved LEED Platinum status, the Museum of the Future is a low carbon civic building, using parametric design, passive solar architecture, low-energy, and low-water engineering solutions, as well as recovery strategies for both energy and water and building integrated renewables.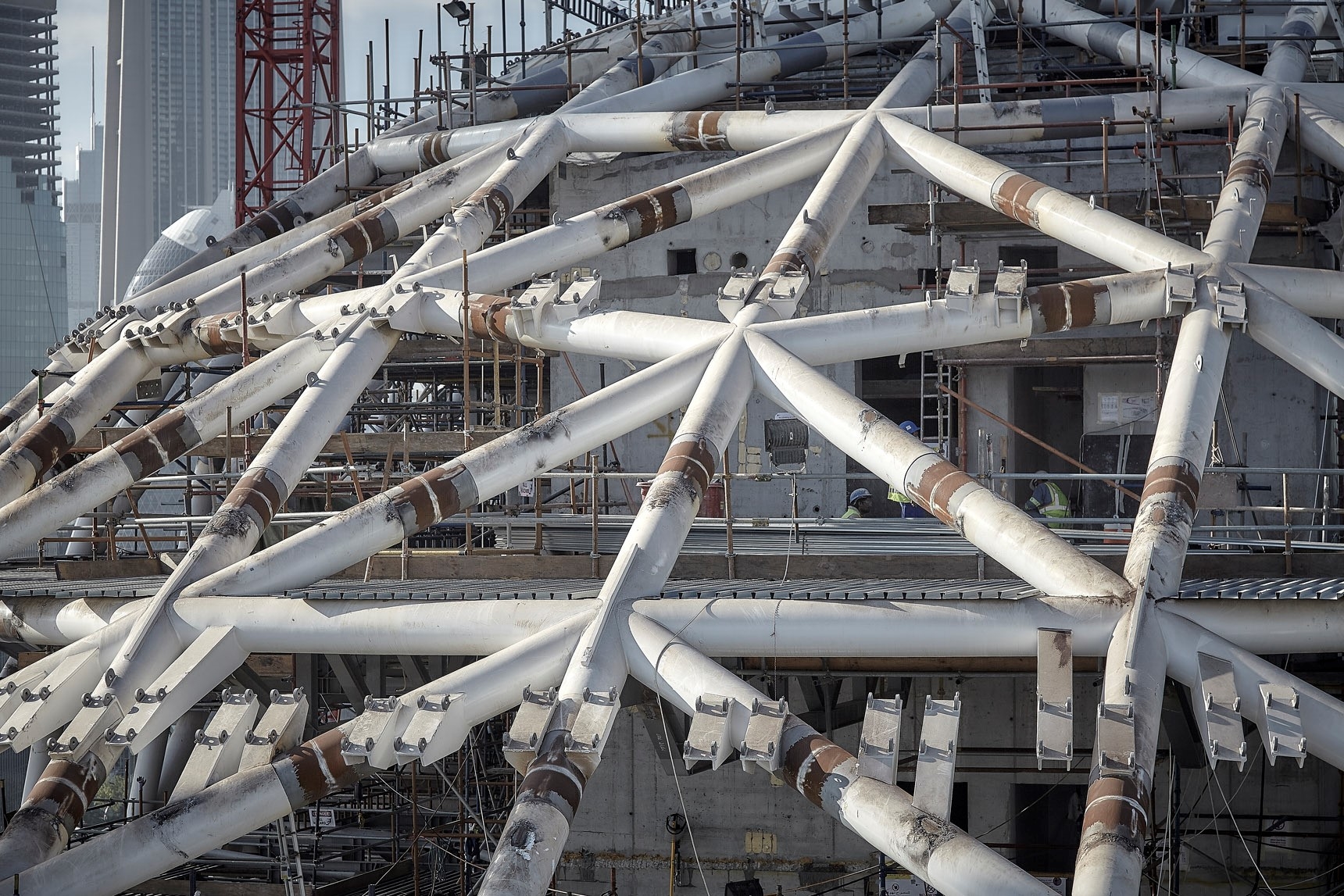 The 78 metre-high building will accommodate six exhibition halls and an administration floor, set above a three storey podium and an F&B deck, complete with an auditorium, retail, and parking, as well as other services.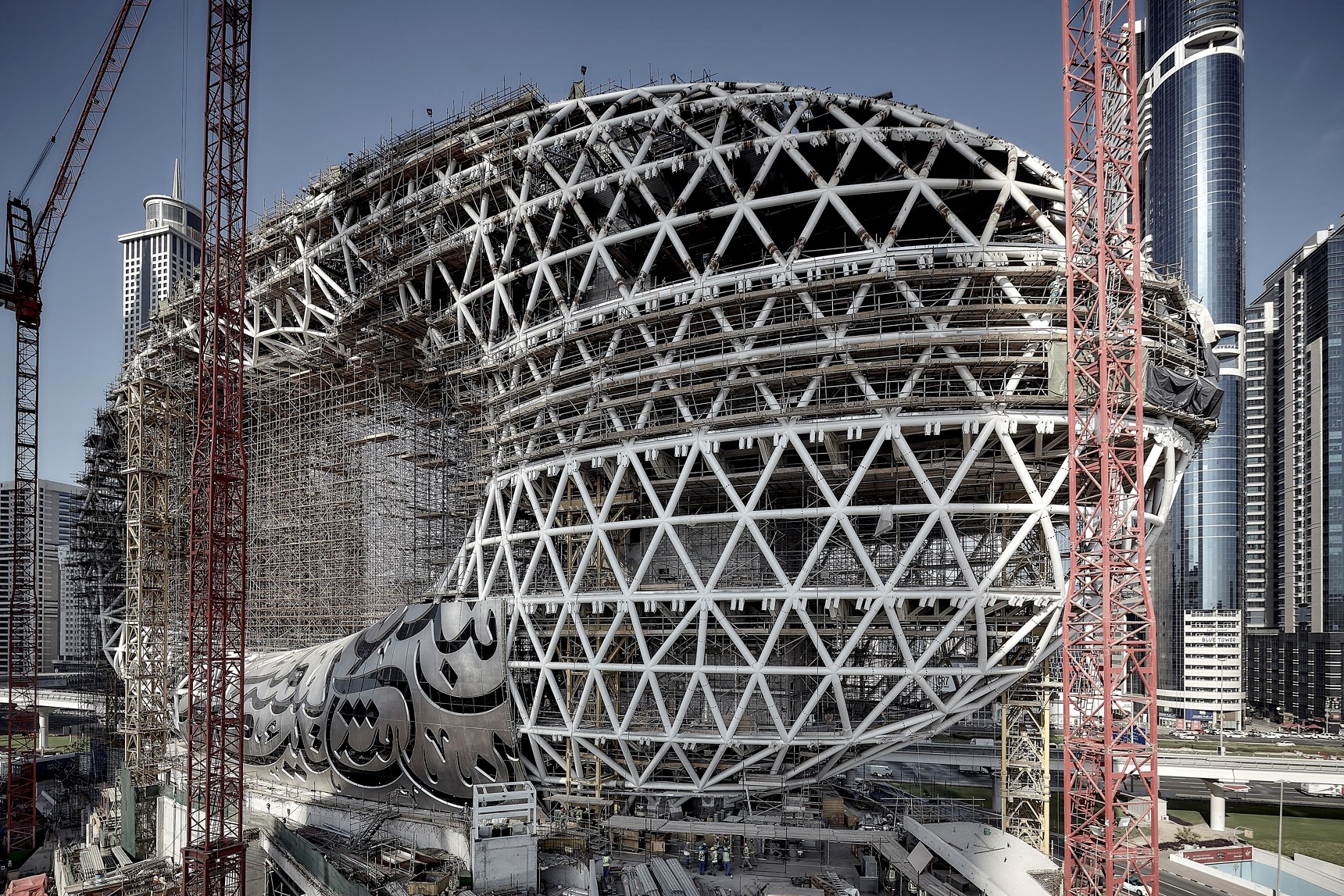 Located adjacent to the Emirates Towers, the building is set to comprise three main sections: the green hill on which is it situated, the building itself and the void in the middle of the structure.
The green hill will comprise "an earthen, vegetated mound with minimal visible build intervention," according to the architect's website.
It has also been designed to unobtrusively elevate the structure above the metro line which stretches alongside Sheikh Zayed Road, while providing green space to the public and the visitors of the Museum.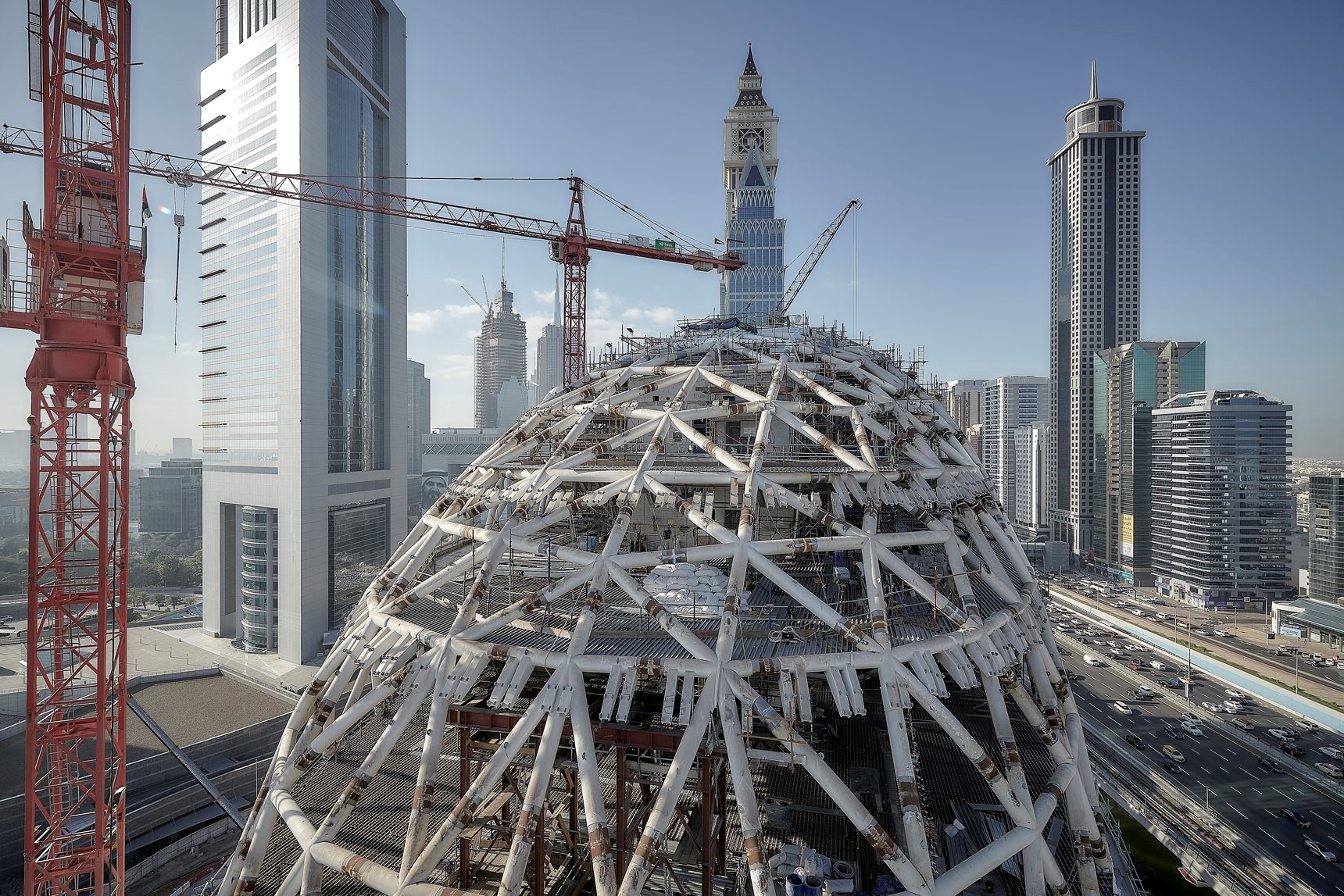 According to the architects, "the distinctive features of the design will create a timeless landmark that will be a shining example for all future low carbon buildings in the UAE."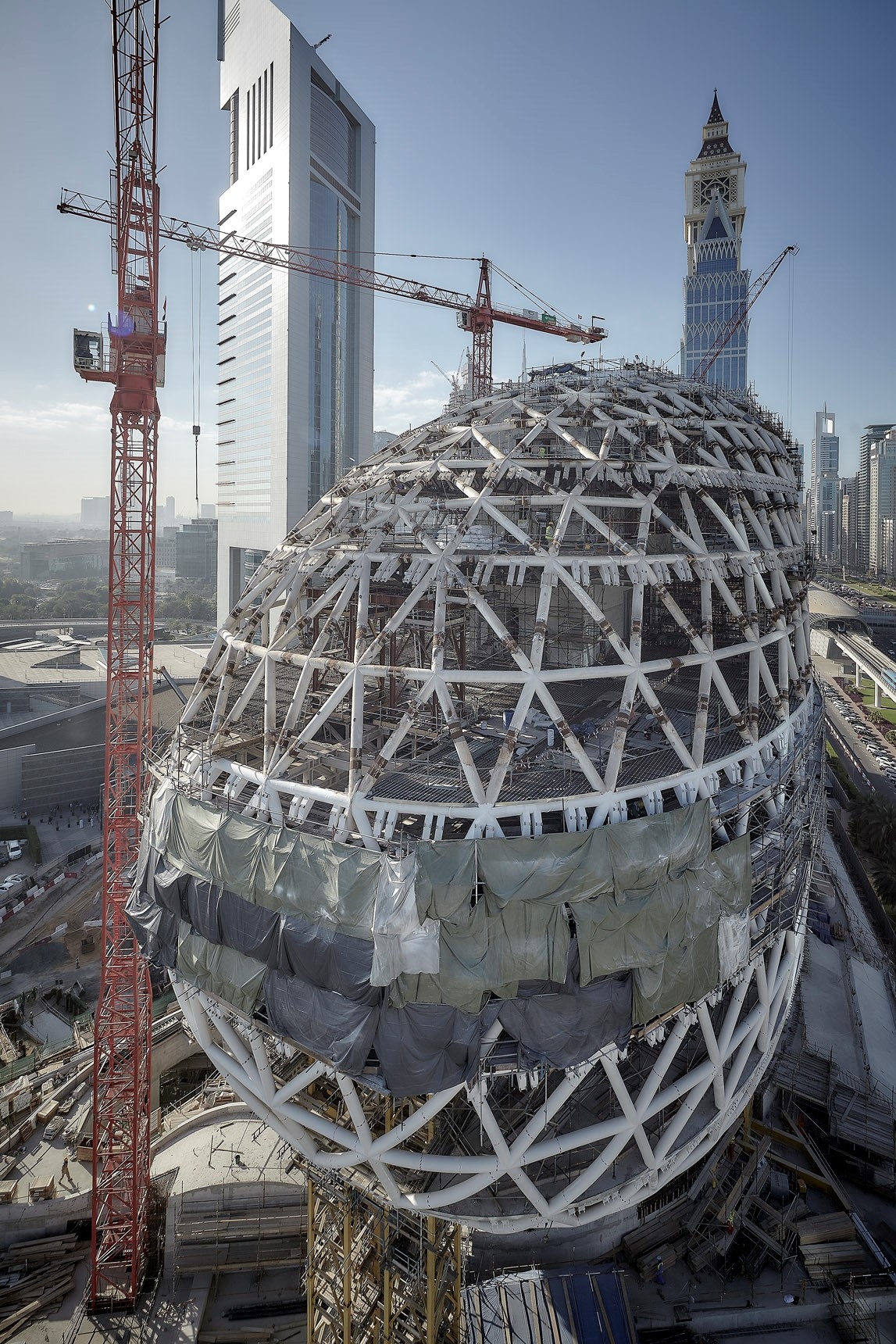 The Museum of the Future is set to become a dedicated institution for design and innovation, attracting inventors and entrepreneurs to "test, fund, and market ideas for futuristic prototypes and services".
The exact date of complete has not yet been announced.