House for Architectural Heritage in Bahrain pays homage to the work of John Yarwood
Designed by Noura Al Sayeh and Leopold Banchini Architects, the House for Architectural Heritage in Muharraq, Bahrain safeguards the archival collection of sketches and drawings by architect and head of urban renewal in the Ministry of Housing John Yarwood, as well as offers a space for architectural exhibitions.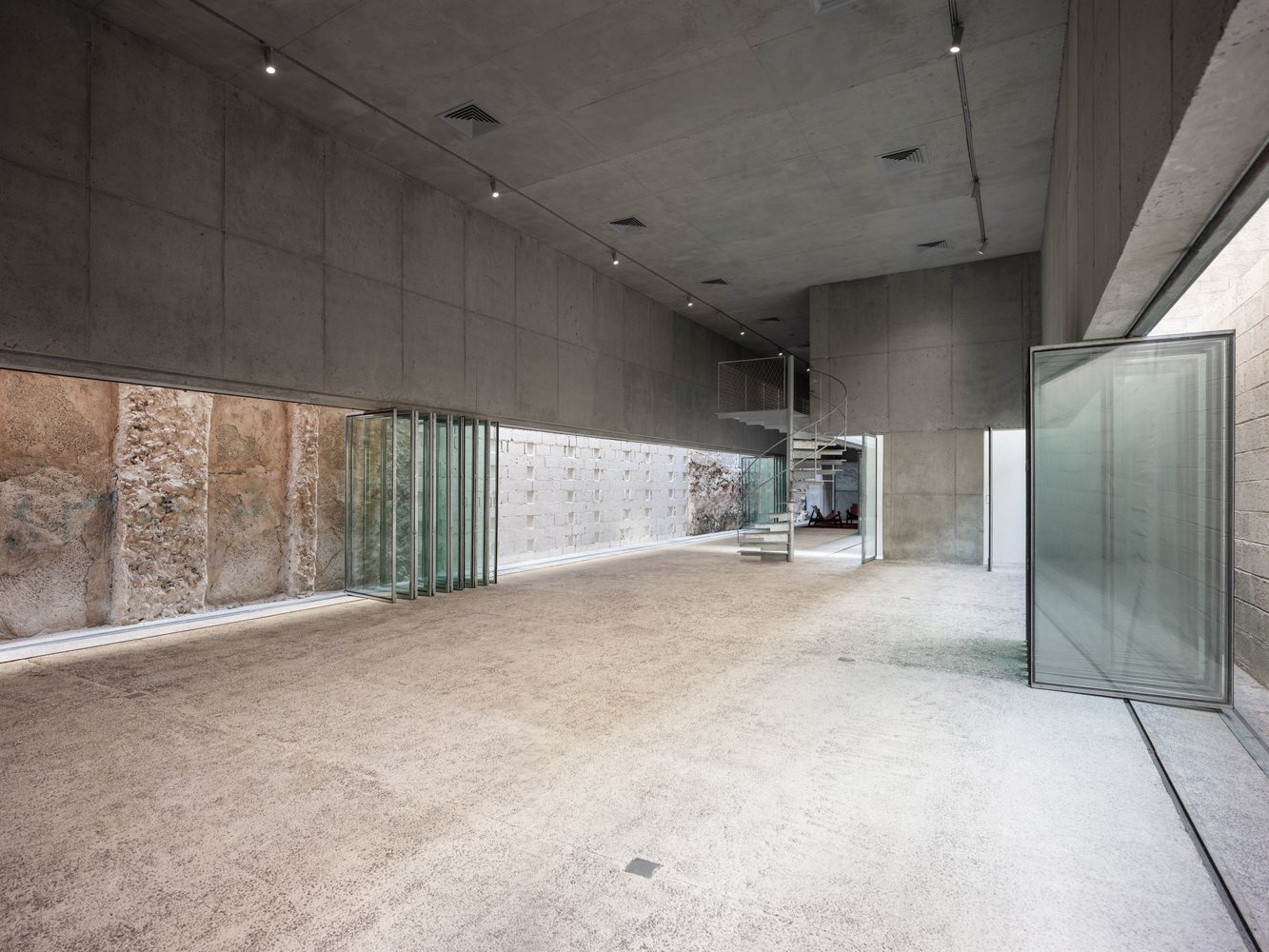 Conceived as a beam structure that frames the existing adjacent walls of the two neighbouring buildings, the project showcases the architectural heritage of the city – the old and the new.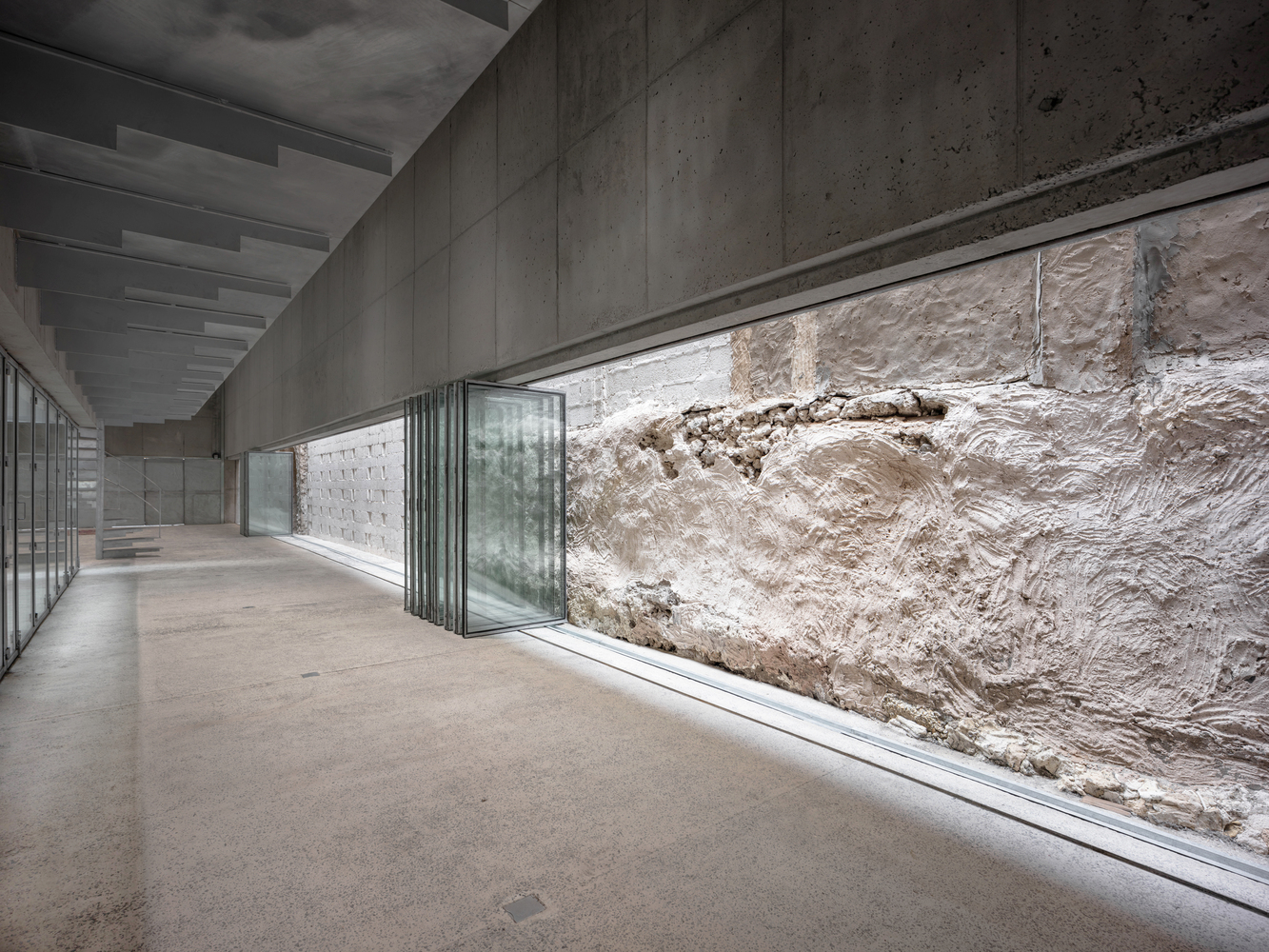 According to the architects, the building is an "intrinsic expression of the urban condition of the plot", and offers an x-ray view into the urban form of the city, revealing the different phases of construction that the city has witnessed.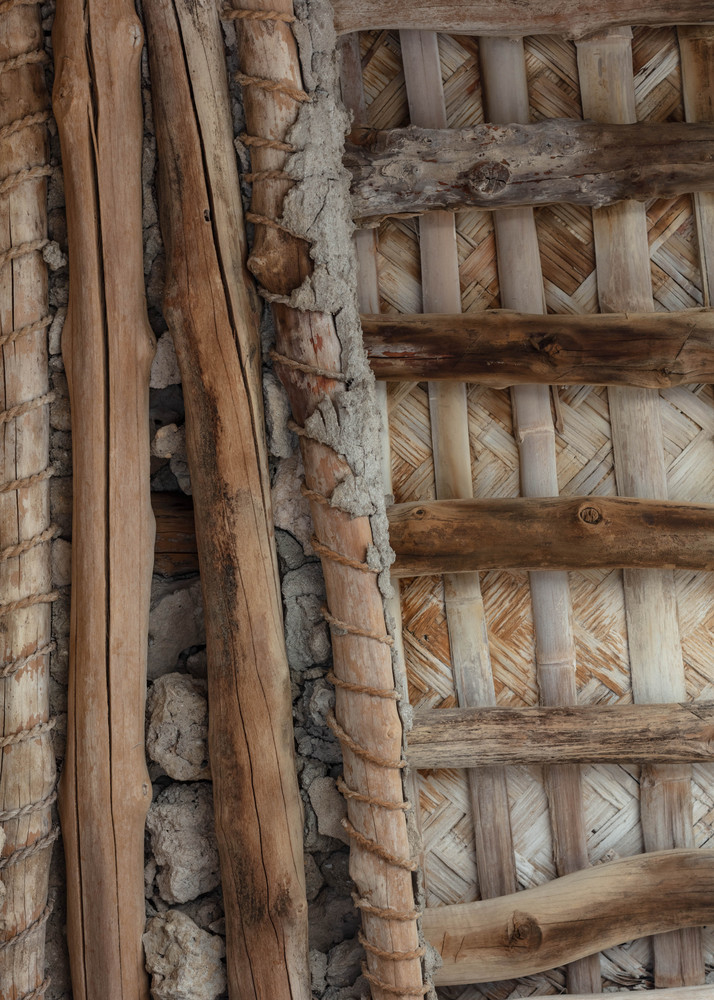 "The two main facades contain two sliding doors that can be lifted within the height of the beam, opening the exhibition space to the streets, and transforming the building into a public passage," the architects said.
They added, "The project addresses through its architectural conception the challenges of creating cultural spaces that hold a more participatory approach to local communities. By providing a space that can be completely opened on to the streets, in a neighbourhood that houses communities that often feel excluded, the project attempts to provide a new exhibition typology."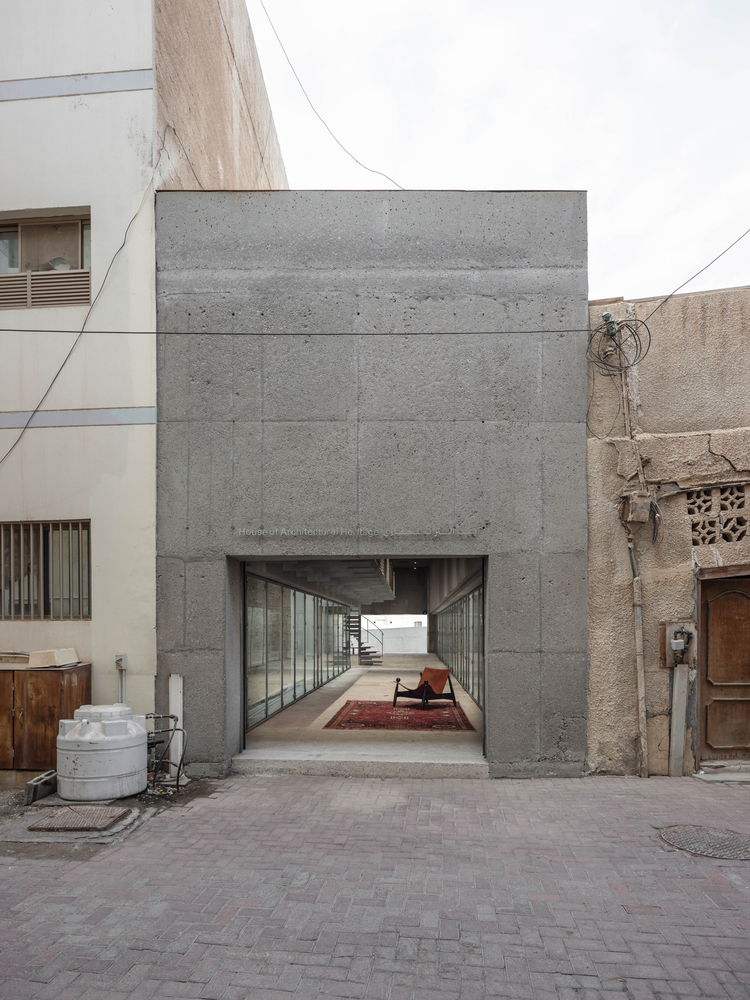 The House for Architectural Heritage consists of reinforced concrete, with a beam that spans the 26m width of the plot, linking both sides of the street. Thermally insulated, the concrete structure contrasts with the commonly used materials of the neighbourhood, which includes coral stone, coral stone rubble and block work.