Lebanese architecture studio Paralx completes a private residence in Faraya
Located between the ski villages of Mzaar and Faqra in Lebanon, the 6,757ft2 Y Chalet was inspired by the surrounding rugged environment and nearby natural Faqra Bridge. Its monolithic form breaks away from the Swiss chalet architectural language of the nearby homes, and instead offers a "timeless architecture of mass" that mimics the natural plateau of its site.
Designed by Lebanese architecture studio Paralx, the chalet is clad with roughly textured agglomerate tiles that were manufactured locally, and which require very little maintenance. Wrapped in white stone, the home appears to blend into the snowy hills in winter, while standing out during the summer. The building envelope is punctuated by a series of strategically placed windows and expansive glass that effectively projects vistas into the house, bringing the outdoors in.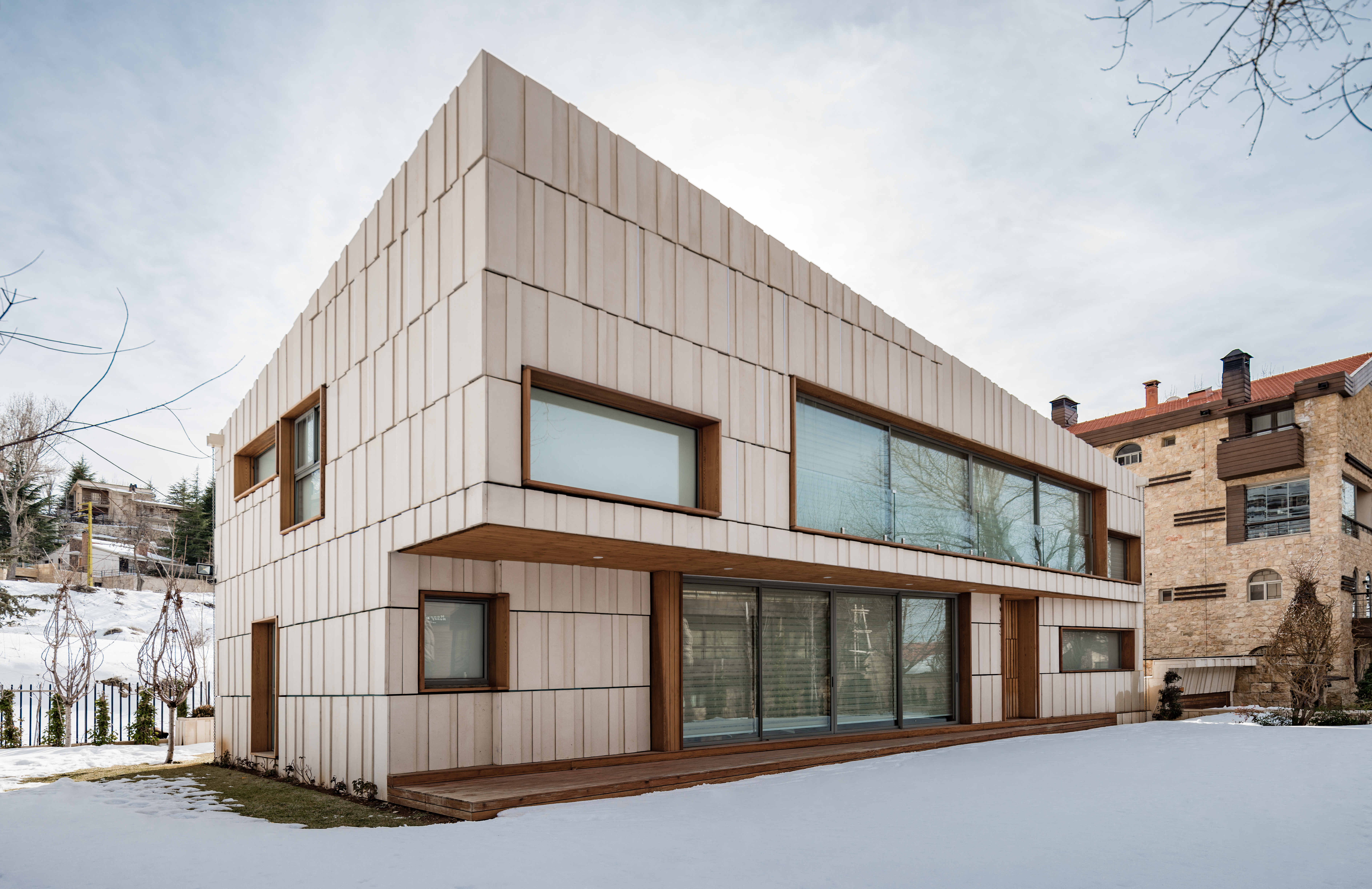 "The chalet's form is based on Euclidean geometry," said Karim Moussawer, principal of Paralx. "It's simple, yet it does not qualify as cold minimalist architecture. It's subtle in context, monochromatic and does not attempt to try too hard."
The basement level of the chalet houses the car park, utilities and storage space, while the two floors above grade host living and recreation space. The interiors was designed around the living room's dual orientation to the north and south, and features sliding glass.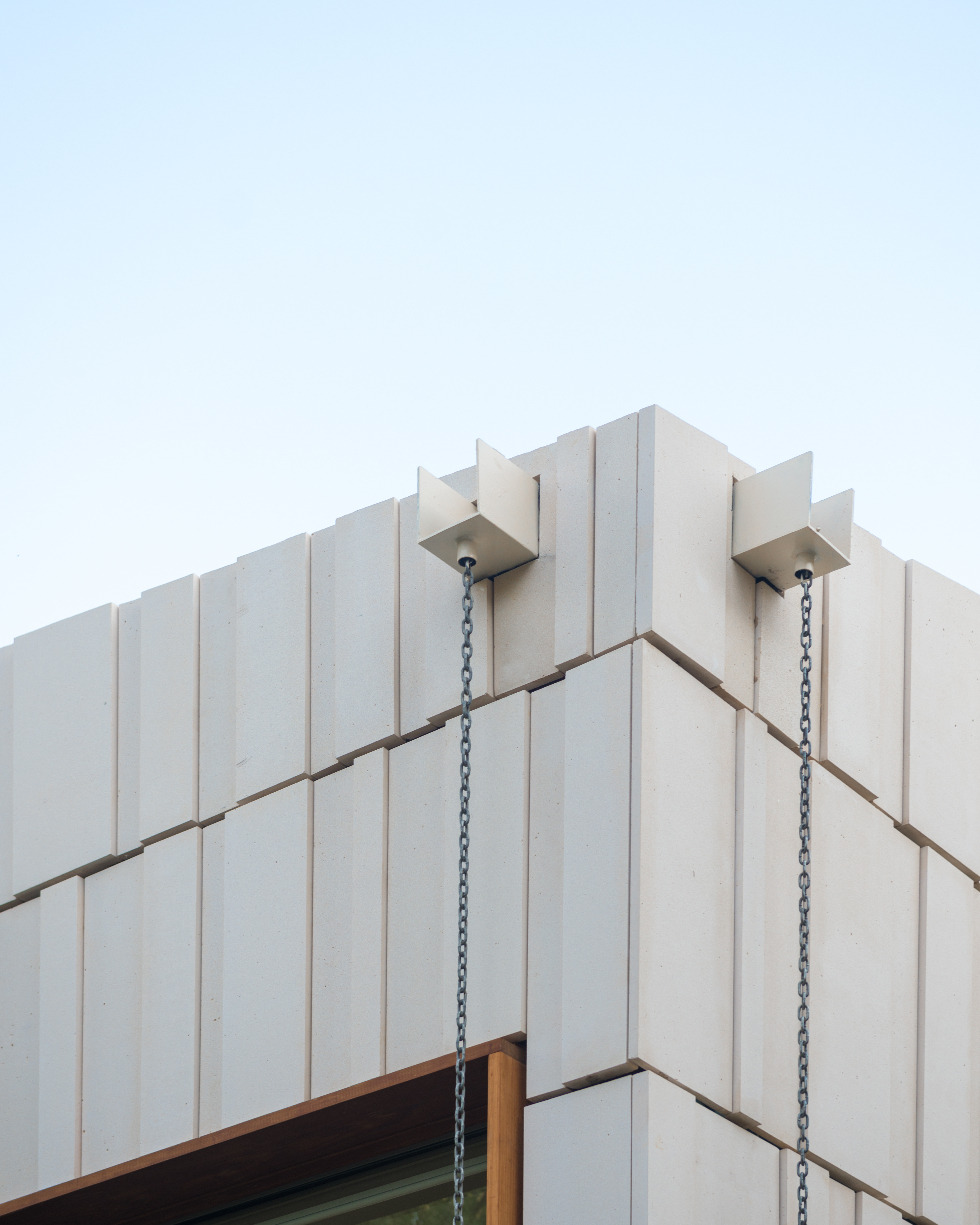 When both elevations are open during the summer, and a prevailing northern wind blows across the valley, the space naturally cools and ventilates. Beyond the wide sliding windows, the front garden and grassy backyard further blur the line between indoor and outdoor delineation. During winter, a large skylight oriented southward brings in sun exposure and helps warm the interior. On the second level, a sky bridge connects a children's bedroom to the parents' private space, and doubles as a reading area for both adults and children.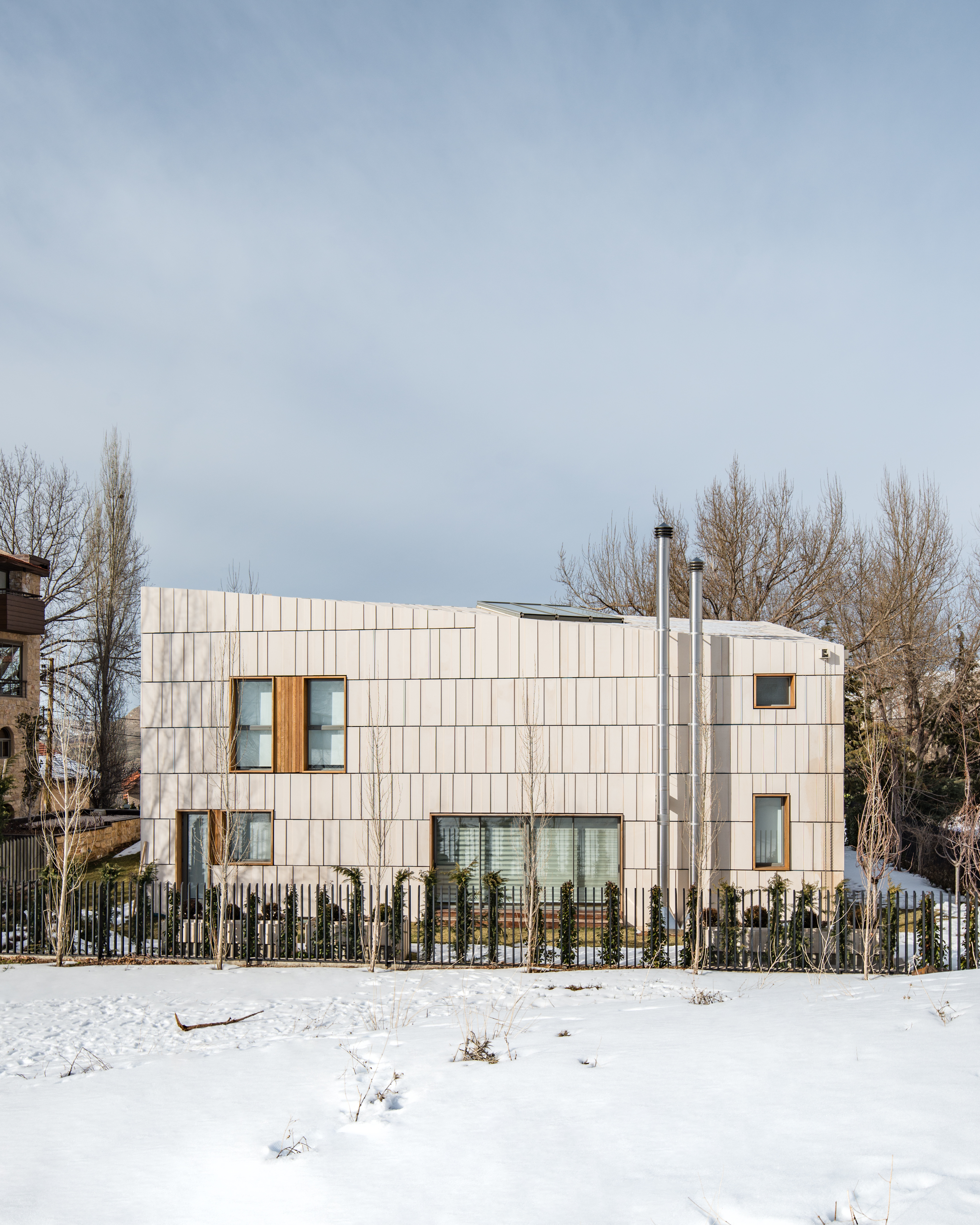 "We strongly believe that good design should not prioritise any criteria over the other," said Moussawer. "For us, fulfilling the client's brief, staying within budget and being environmentally conscious are all as important as innovating and finding the right interpretation for a specific typology. Functionality and choice of long-term, maintenance-free materials is also important. This equation produces responsive architecture and effective design."